2010 Airshows
Indianapolis, IN Metro Airport Eglin AFB, Fl Urbana, OH B-25 Gathering B-25 Fly-Over at Doolittle Reunion, Dayton, OH Chino, CA Columbia, MO Reading, PA Indianapolis, IN Kokomo, IN Anderson, IN Rockford, IL Ypsilanti, MI Windsor, Ont Marion, IN Waynesville, OH Waukegan, IL Scott AFB, IL Midland, TX
Thunder Over Michigan, Willow Run Airport, Ypsilanti, MI
August 7-8, 2010 (Photos taken August 7)
Thunder over Michigan always strives to specialize each year in putting on both static and flying display one particular warbird. This year it was the return of the B-17 Flying Fortress with eight of the aircraft on hand to celebrate its 75th anniversary. This is the second time the Yankee Air Museum has had eight of these great warbirds at the show with 2005 being the first time this was done. Also the very rare F-100F owned and flown by Dean Cutshall of Ft. Wayne, IN was on at the show for both static and flying display. We have featured four ground photos of this great warbird along with shots of the fly-bys made during the event. Dean would make a high speed pass and then at show center would like the afterburner, which being an early model jet engine, takes about a second between when the igniter lights and the burner kicks in. This makes for some great fly-bys for this rare aircraft. There are 65 photos below with both static warbirds and those making fly-bys.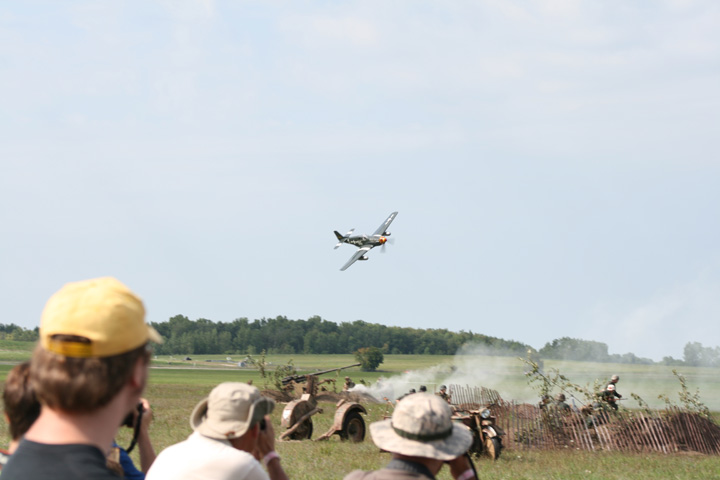 At 10:30 in the morning there was a WWII re-enactment with P-51 Old Crow supporting the Allied forces. There was some realy nice low level fly-bys performed by the Mustang.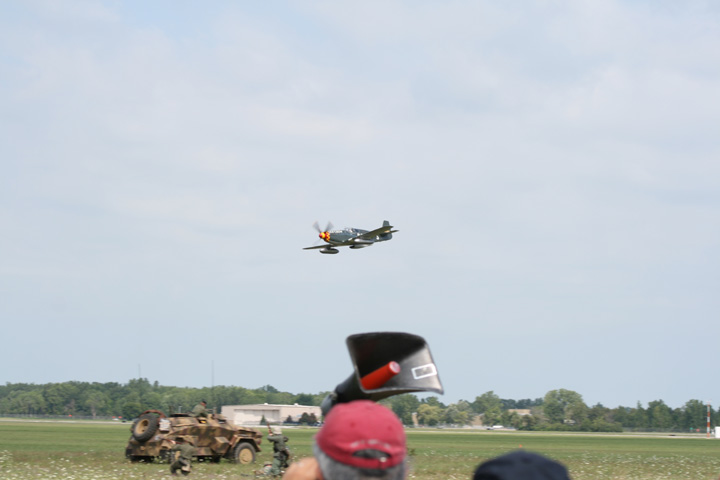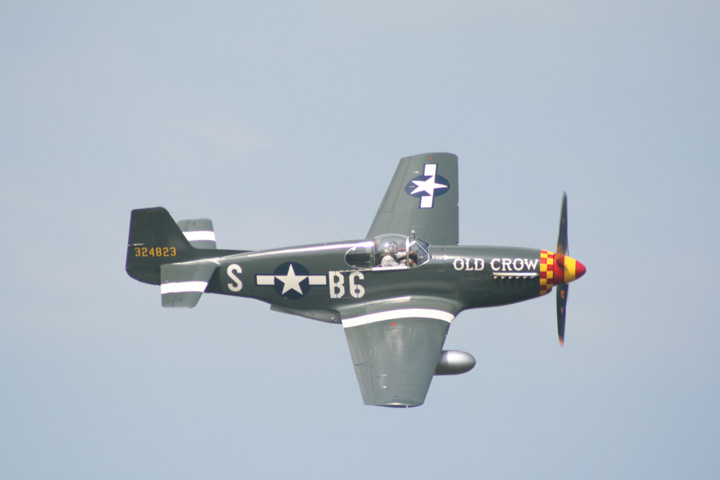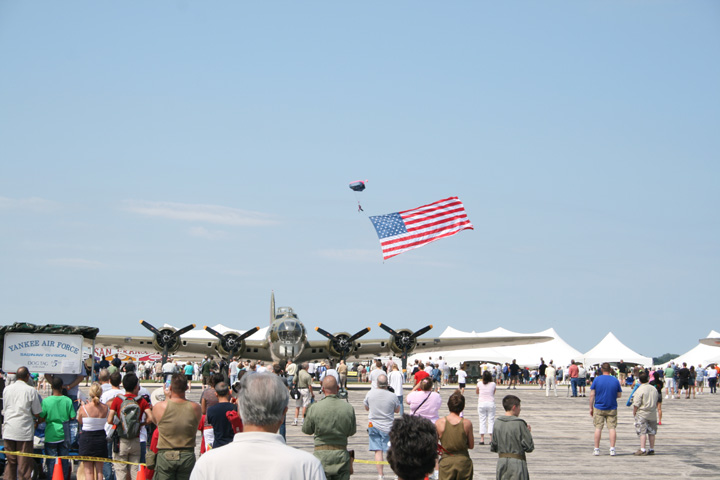 Misty Blues Flag Jump at 12:00 Noon. Show Time!!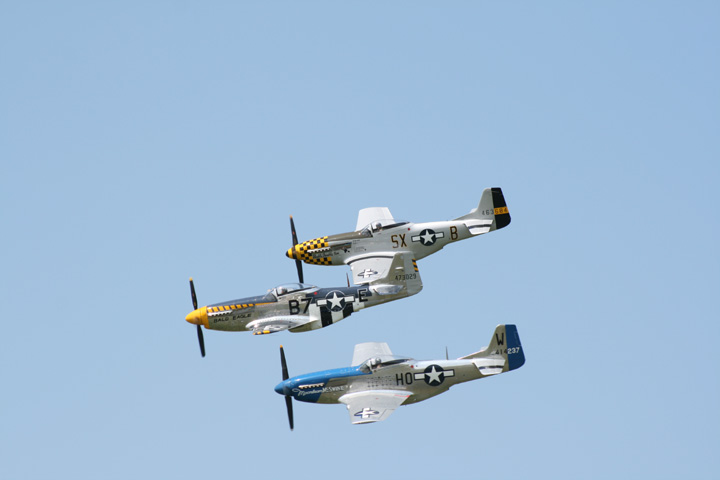 Show opener. The Horsemen!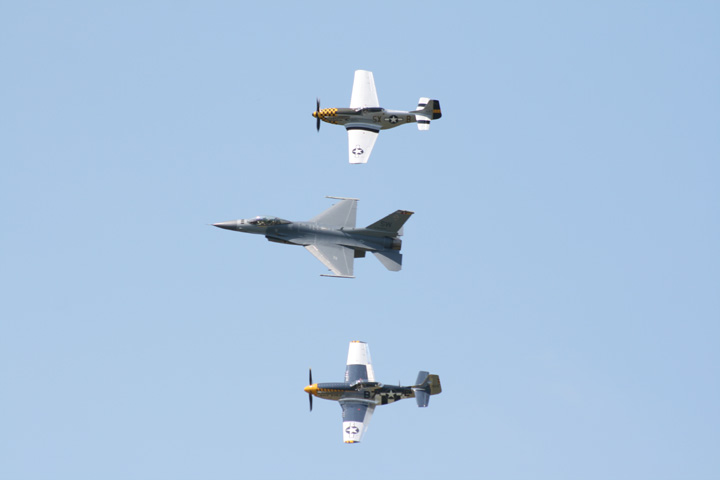 Heritage Flight. The crowd was so moved by this fly-by it broke into spontaneous applause as the formation of three came by!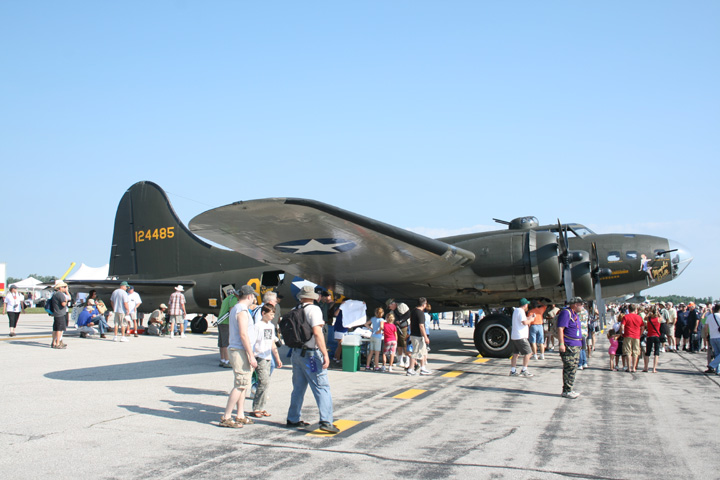 Memphis Belle from the movie of the same name.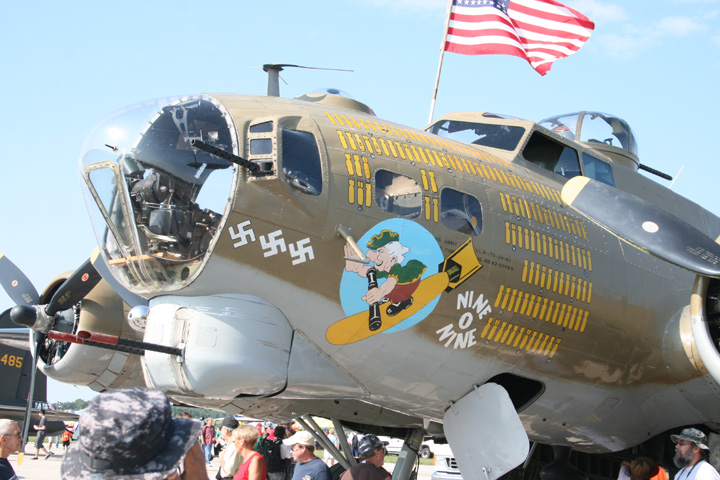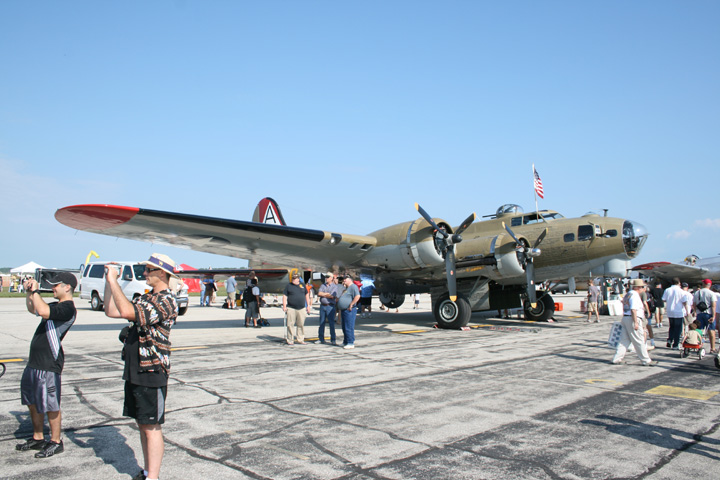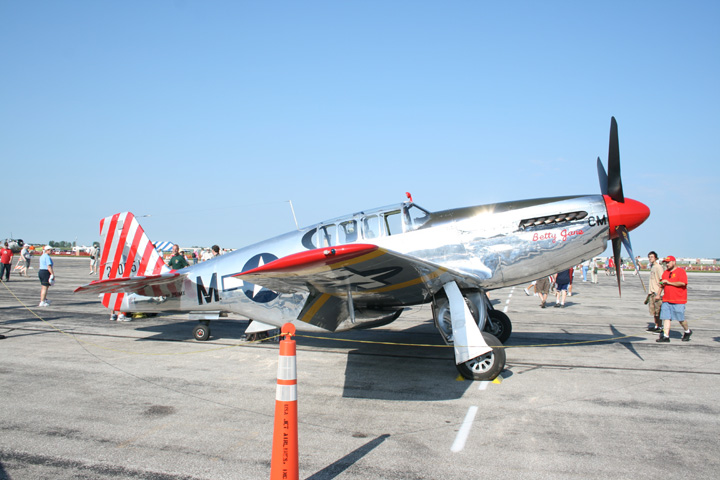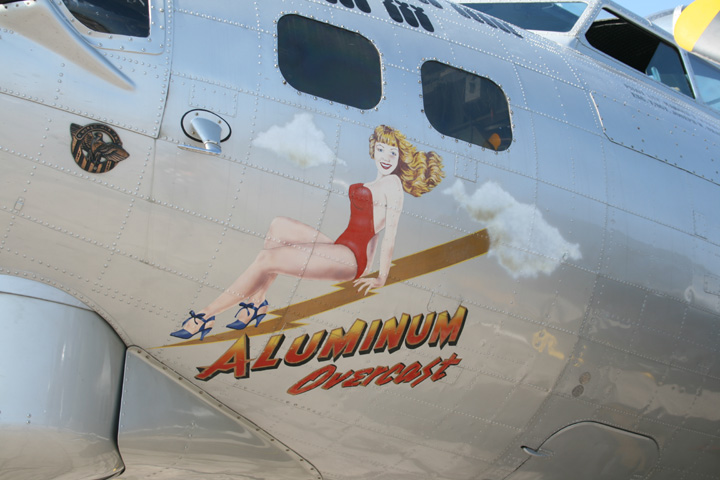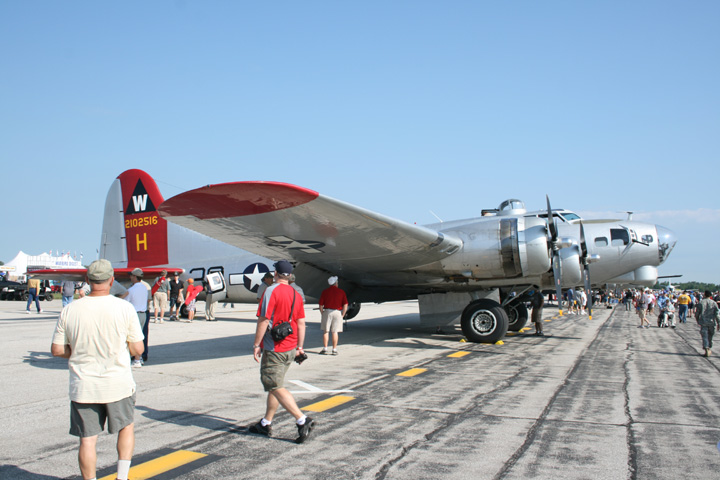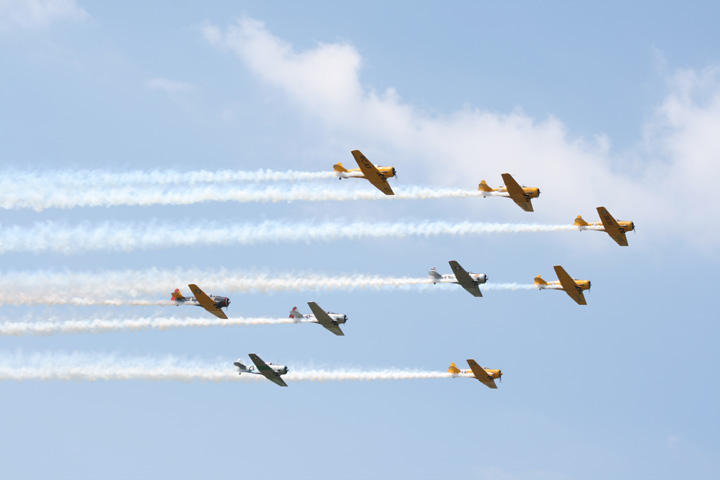 The Canadian Harvard Aerobatic Team along with the Screaming Rebels for a nine ship.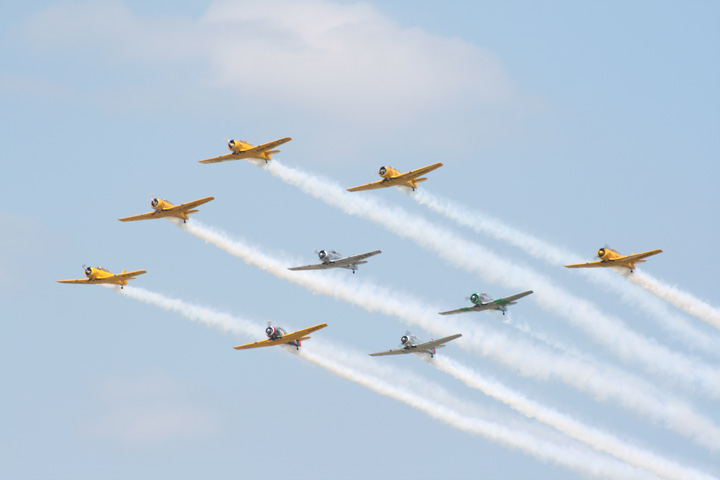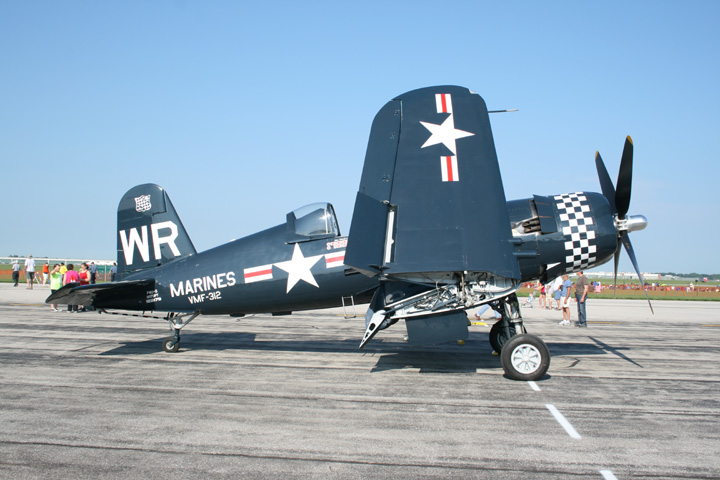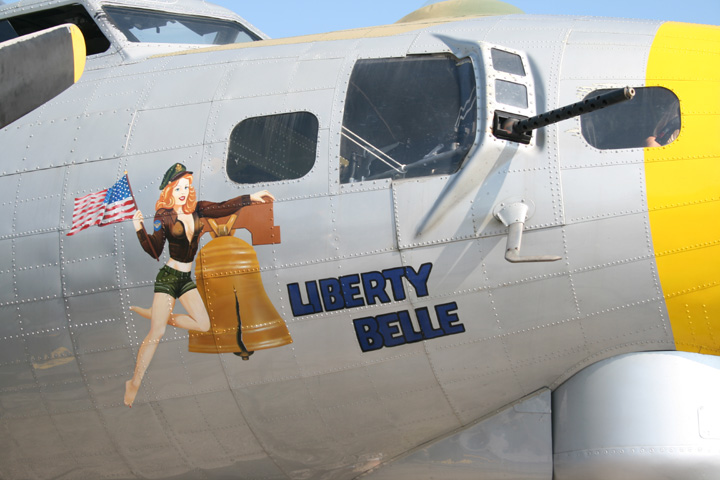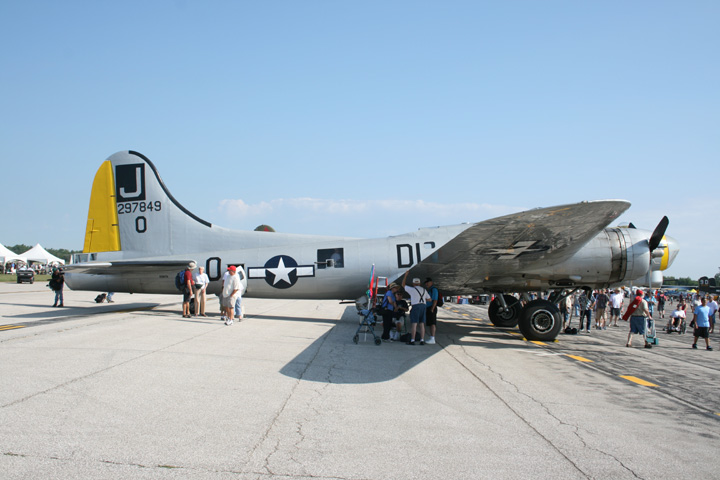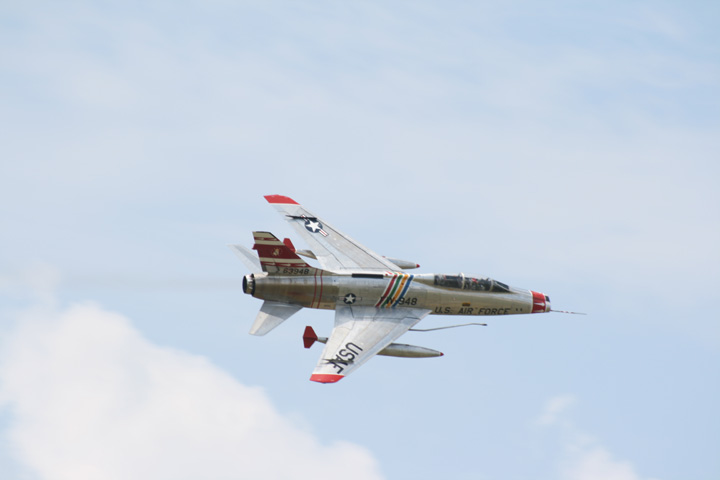 Low pass by Dean Cutshall in the F-100.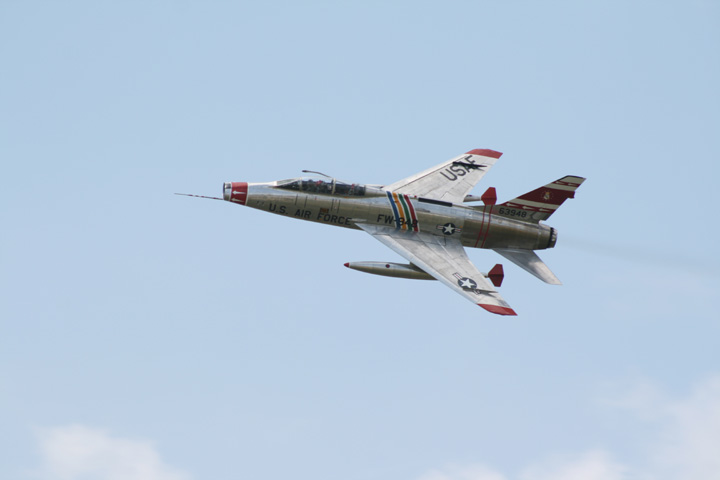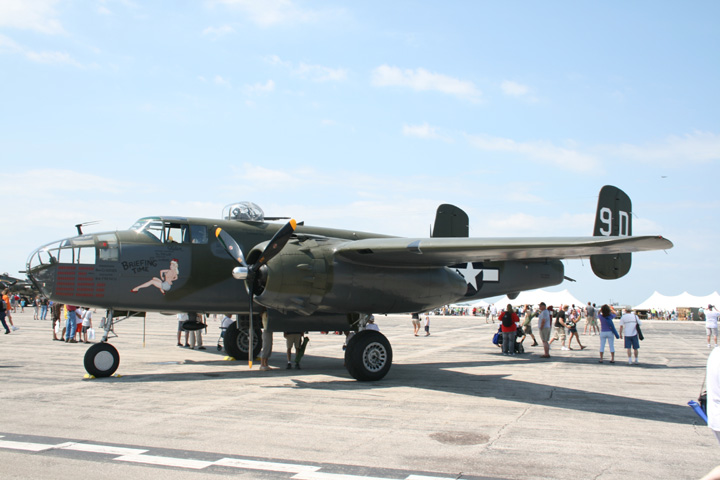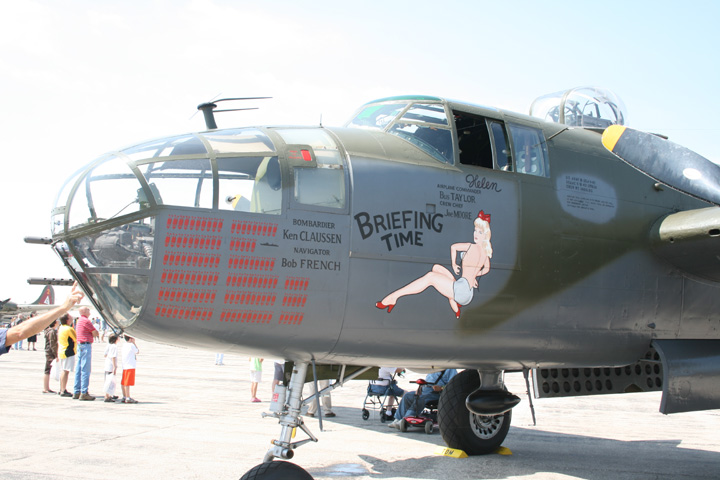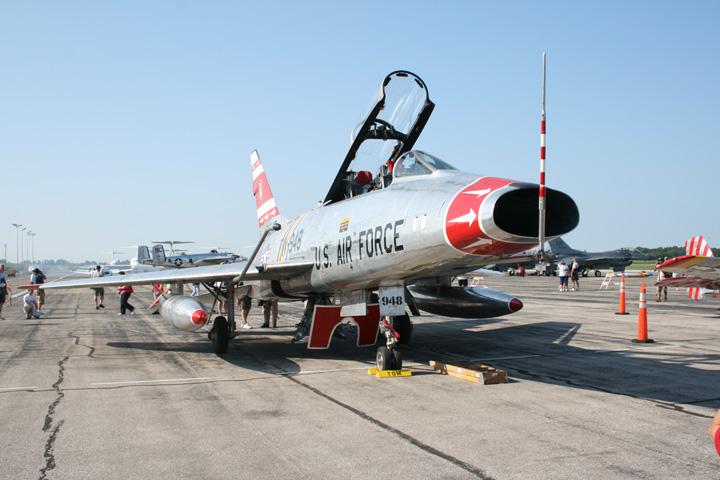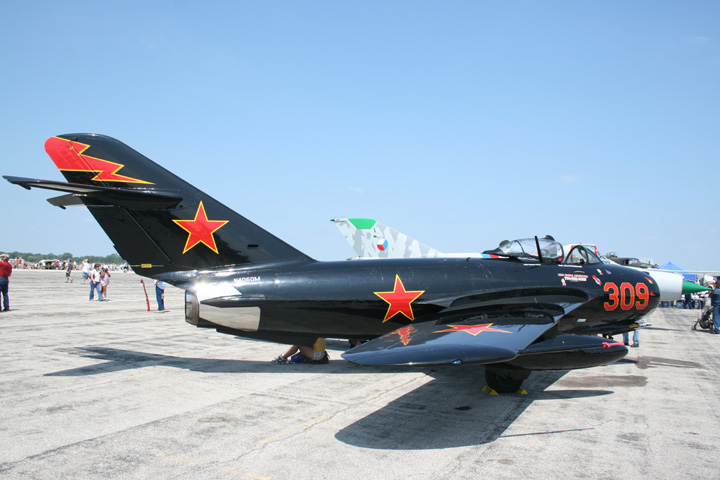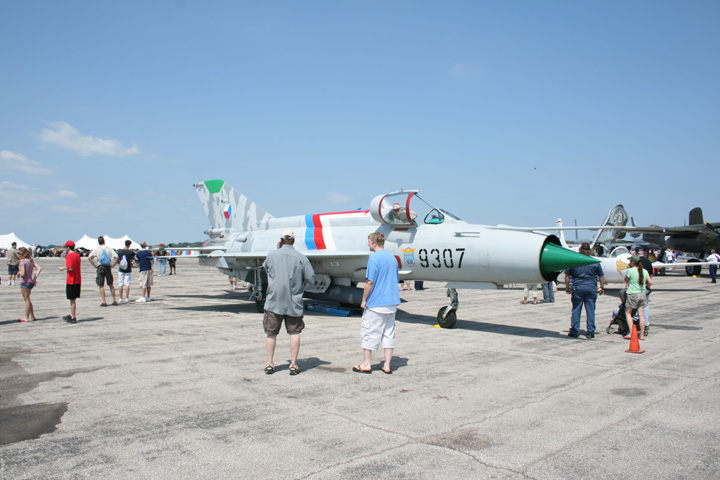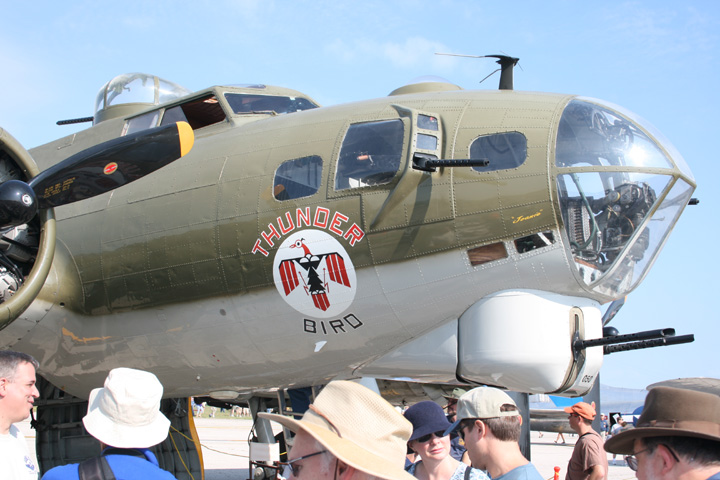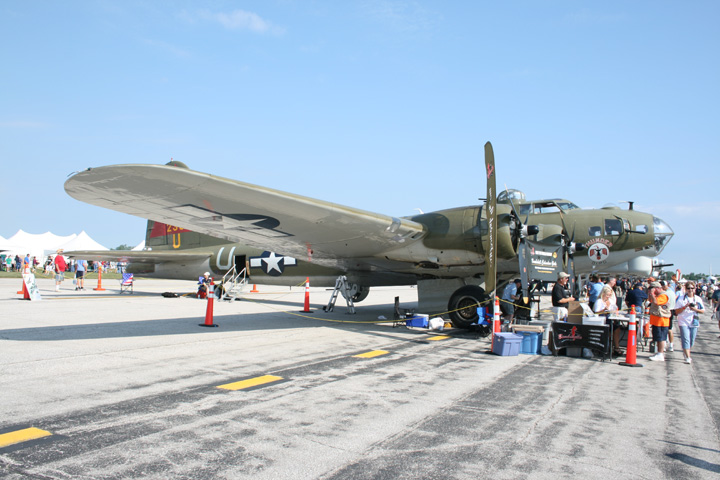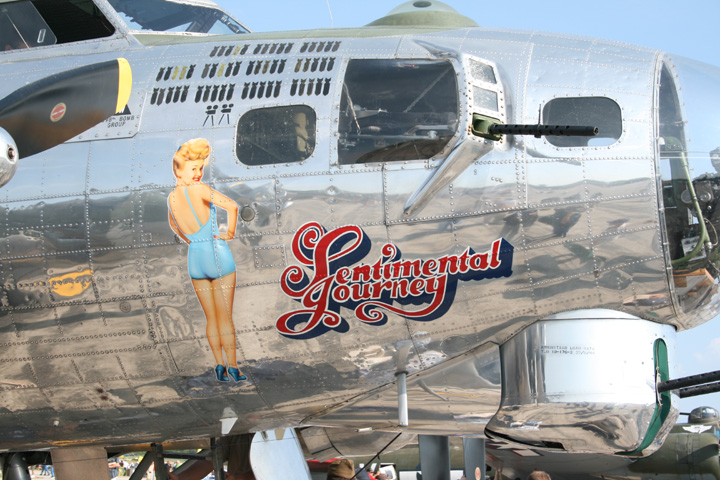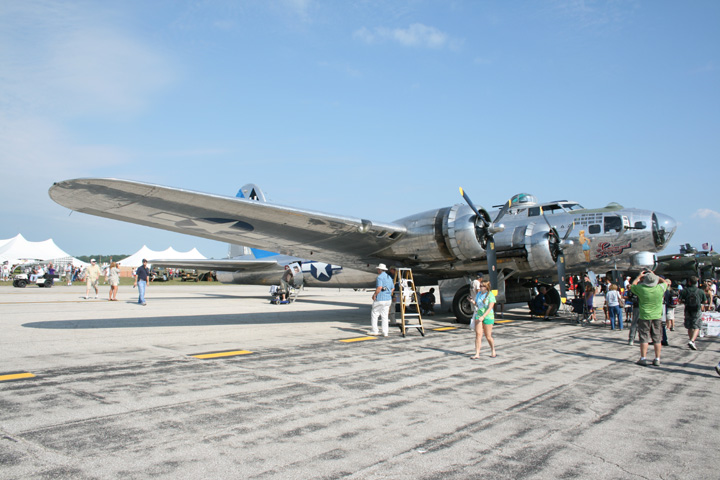 In the afternoon all8 B-17s flew as support for the re-enactment and then did a mass fly-by and a Missing Man Formation with a P-51. That is featured in the next series of photos.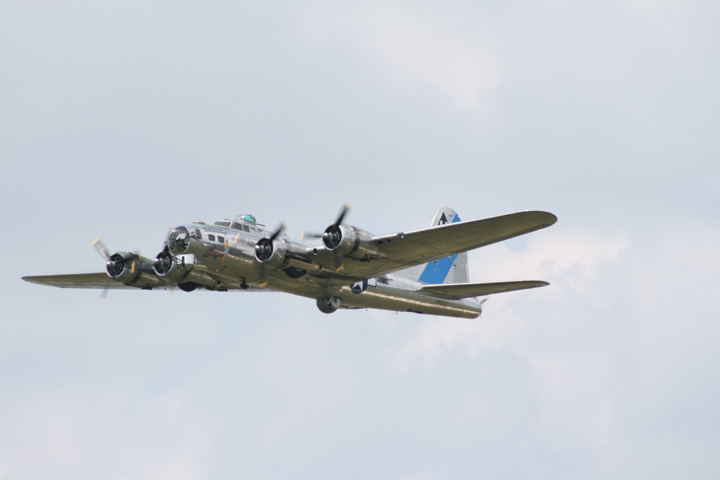 Sentimental Journey.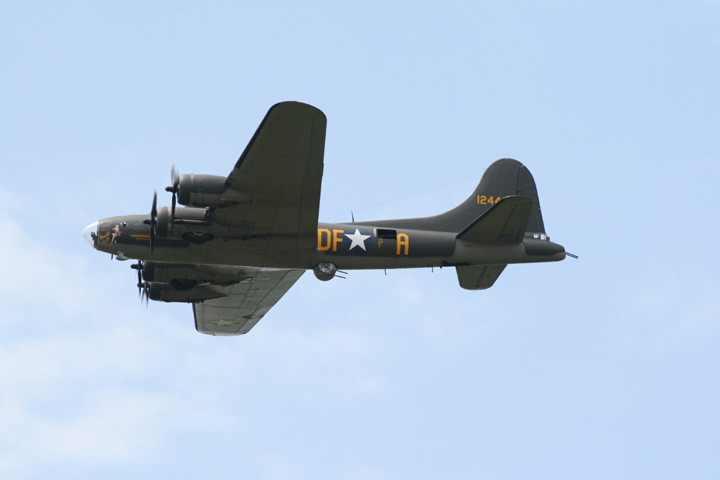 Memphis Belle.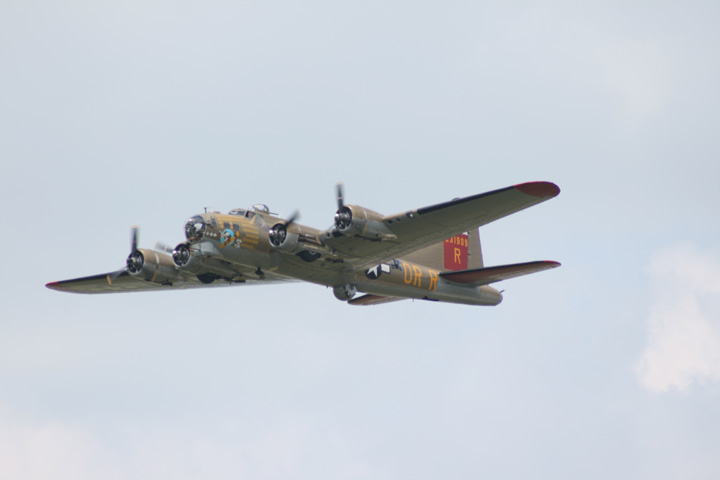 Nine-O-Nine!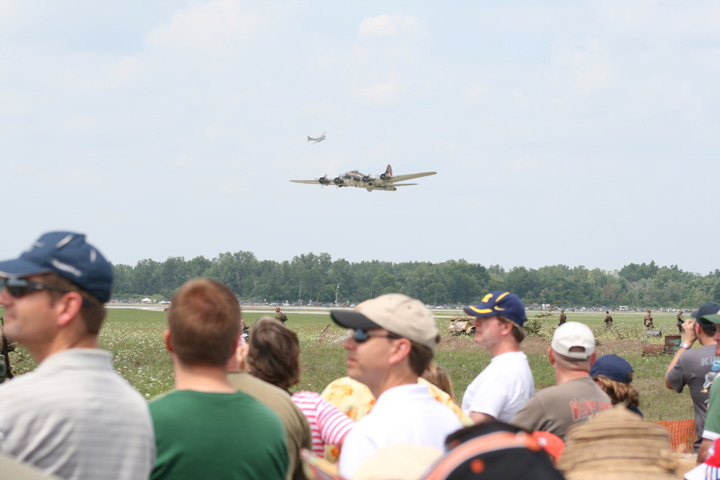 Thunderbird coming in for a low pass with 909 starting to make her turn for a run-in. Note re-enactors in front of the crowd.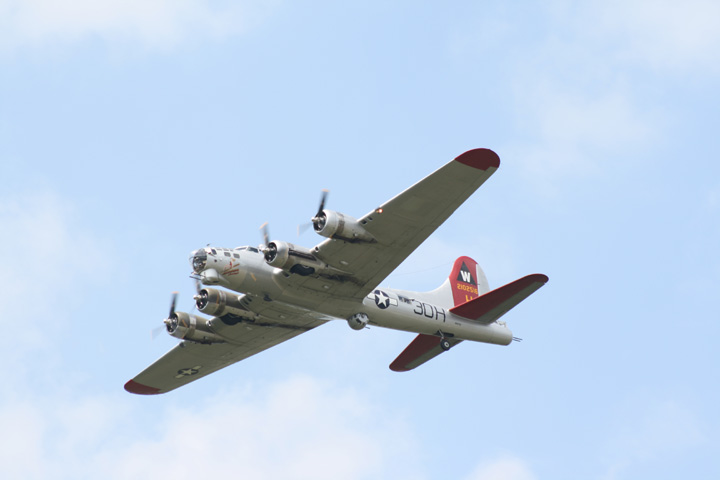 Aluminum Overcast!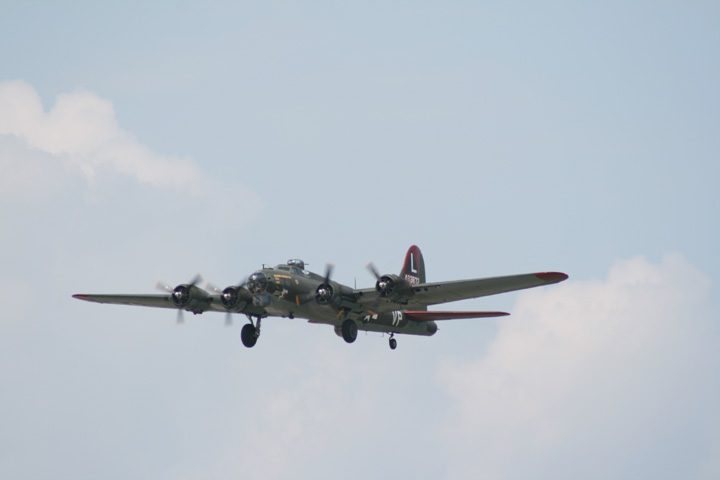 Texas Raiders.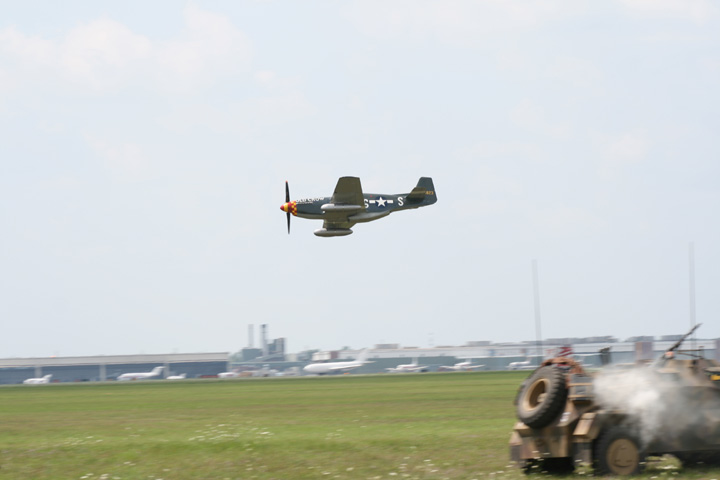 During the afternoon re-enactment the Mustang again supported the Allied ground troops along with the B-17s that were flying overhead. Note the German halftrack that has been hit and is burning.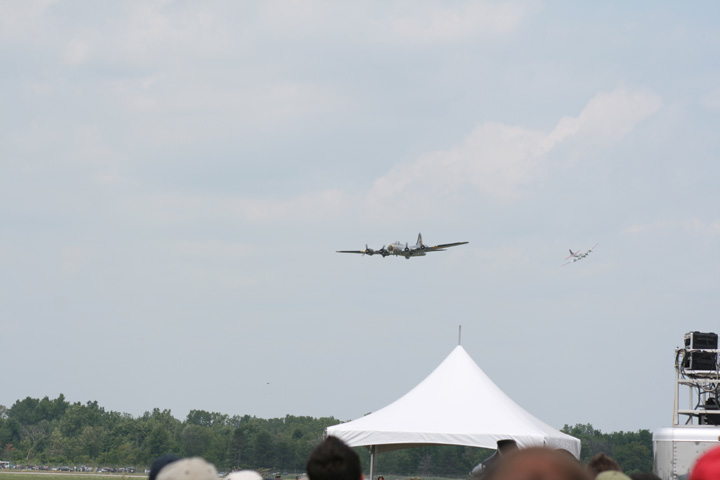 In this photo Liberty Bell is coming down the line with Yankee Lady making the turn in.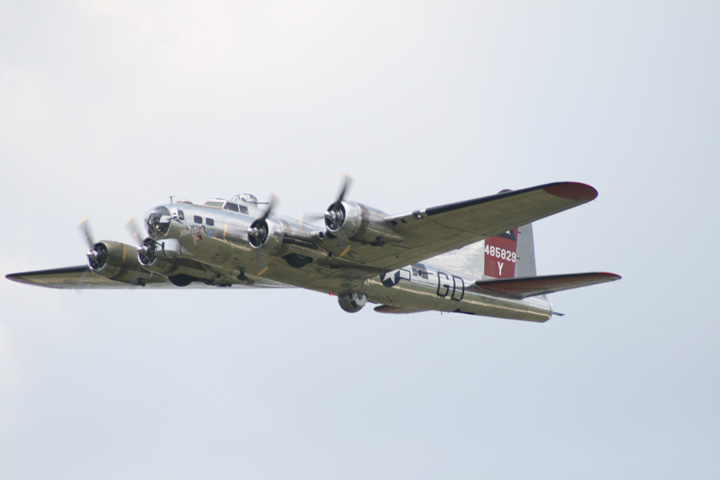 Yankee Lady.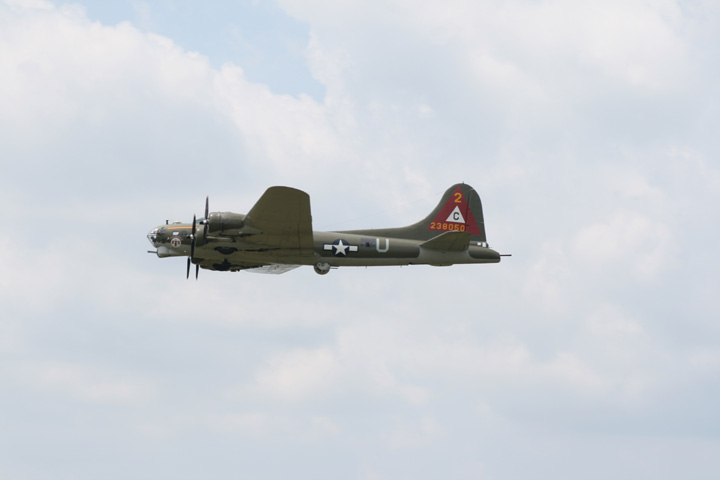 Thunderbird.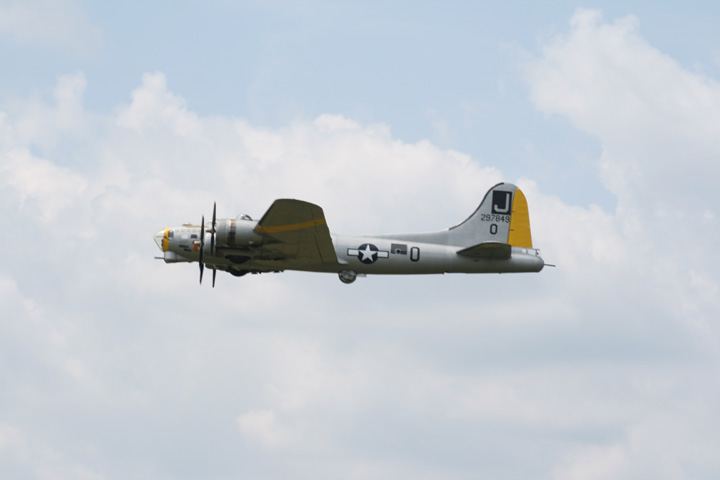 Liberty Bell.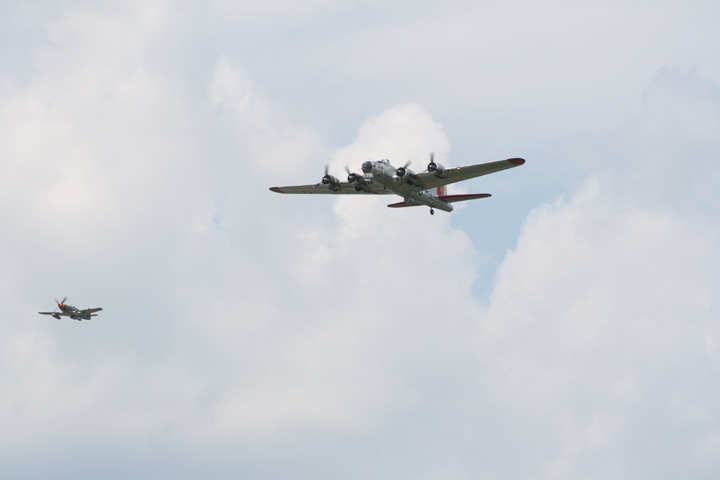 Yankee Lady with P-51 Old Crow as escort.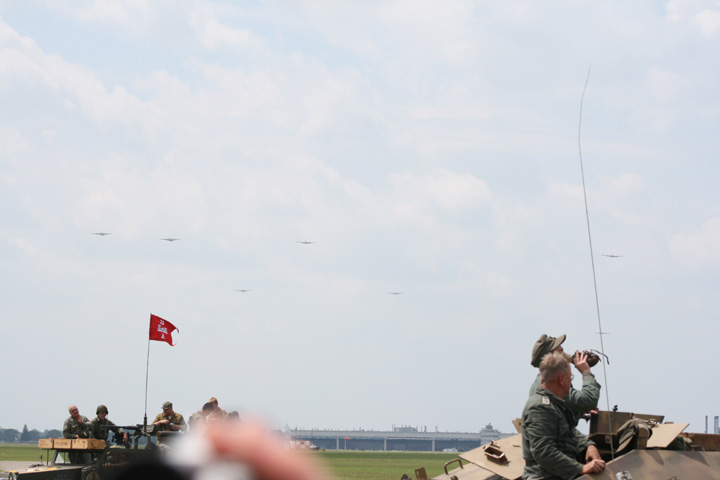 Seven of the eight B-17s making a mass fly-by.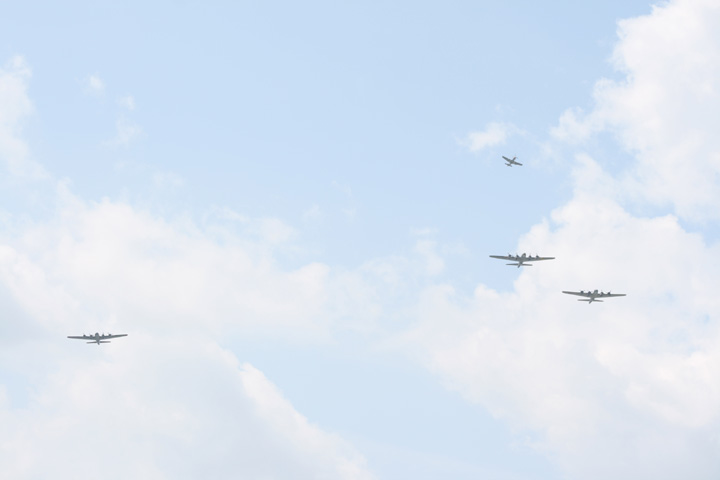 Missing Man with 3 B-17s and one P-51.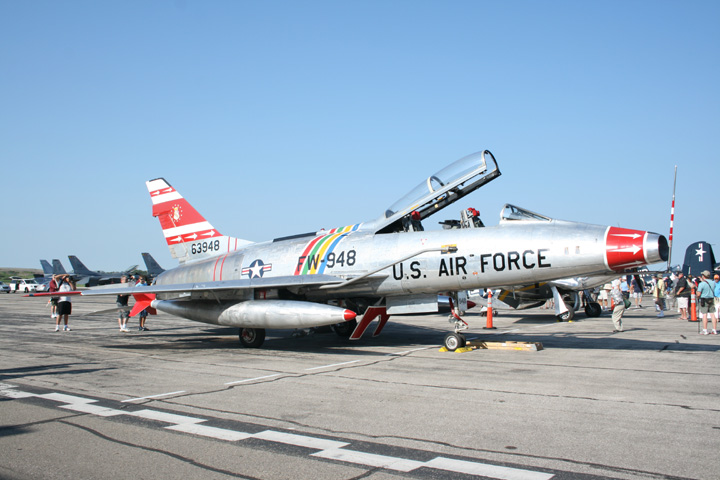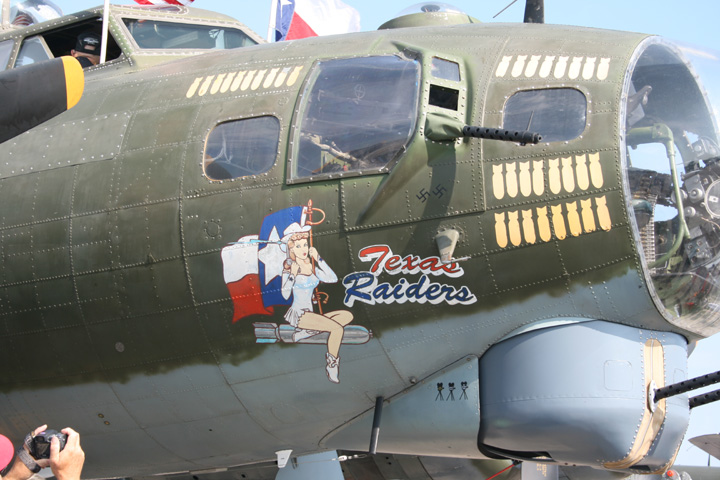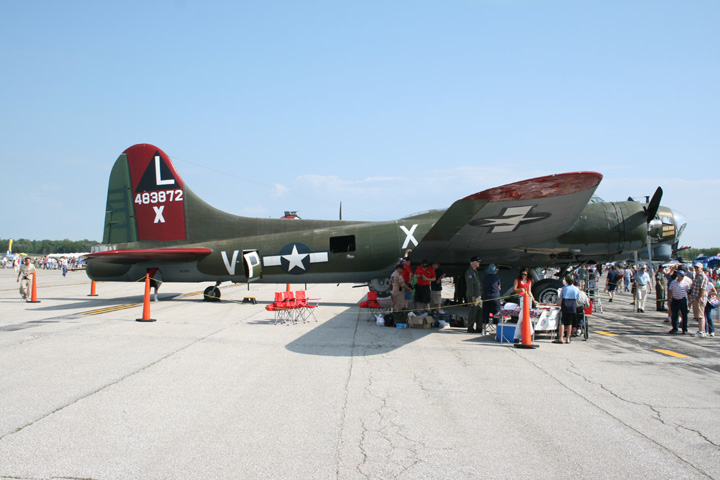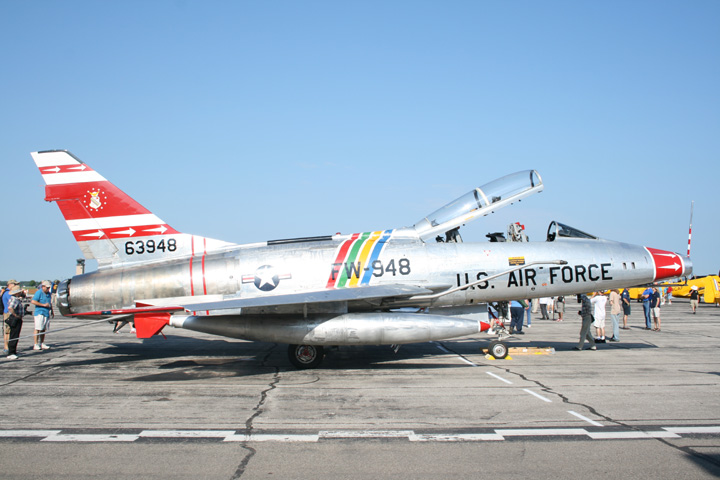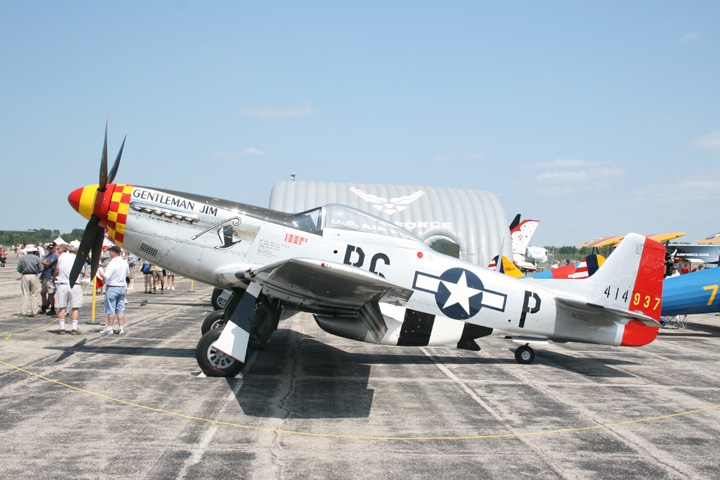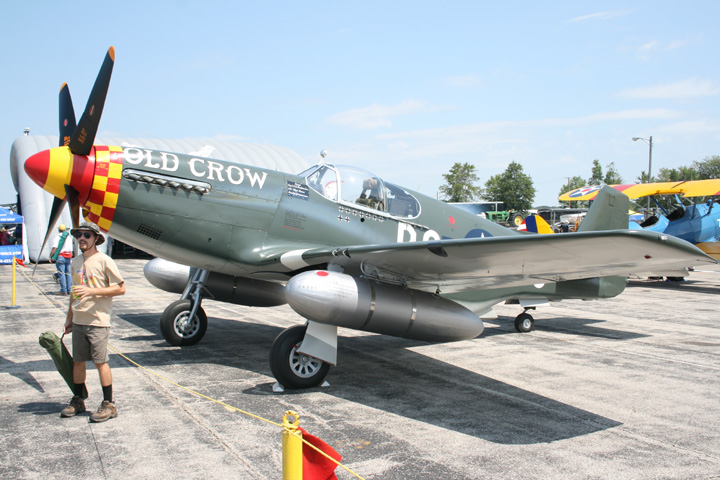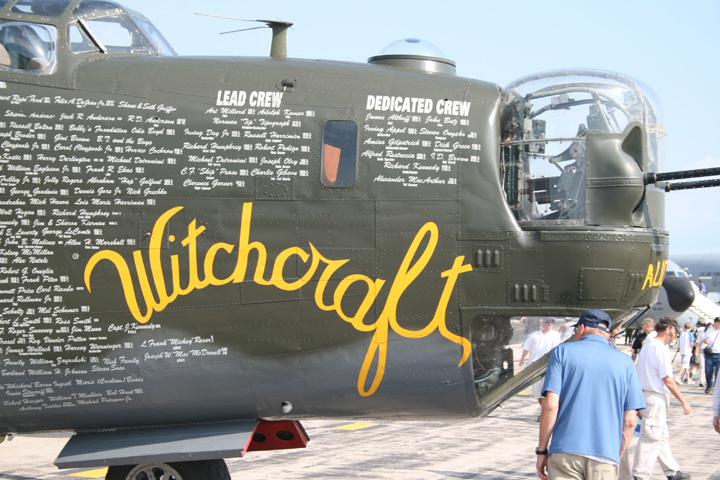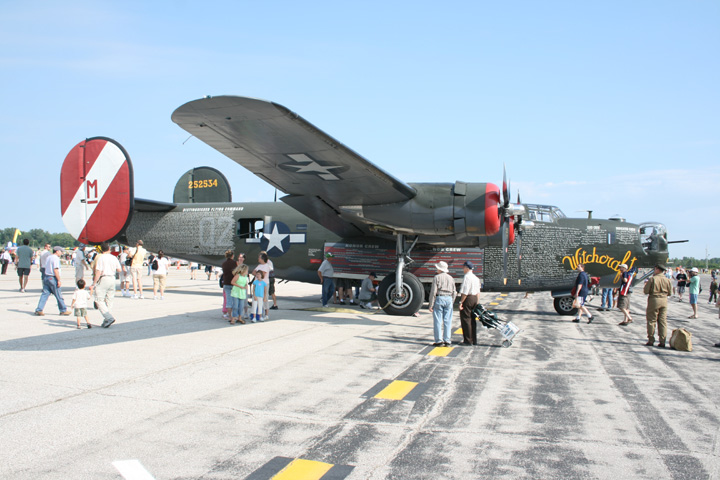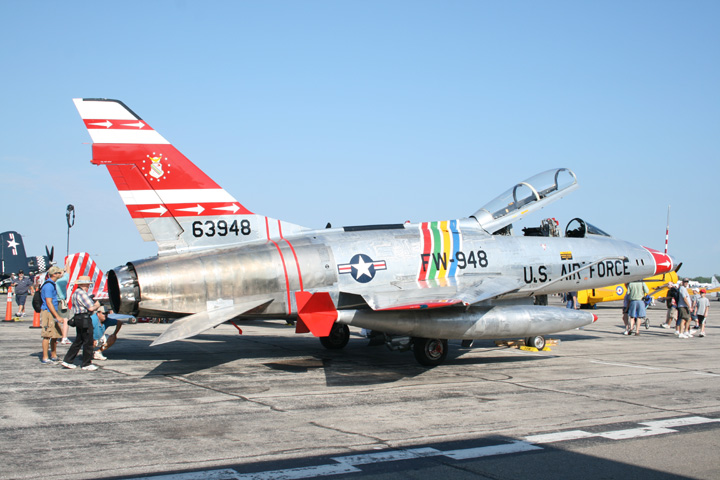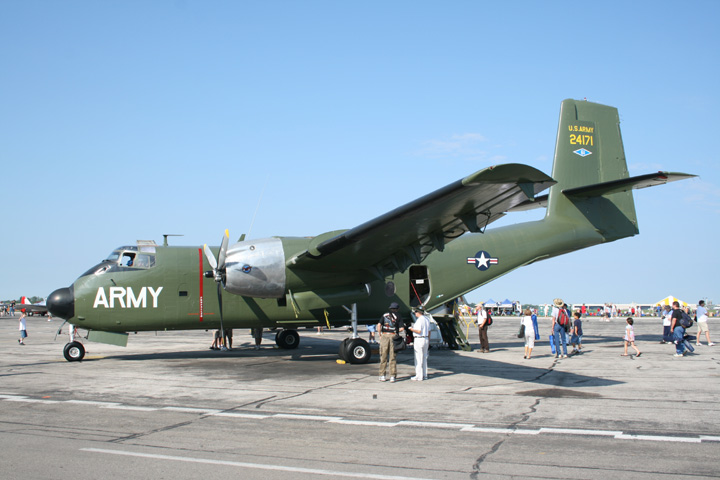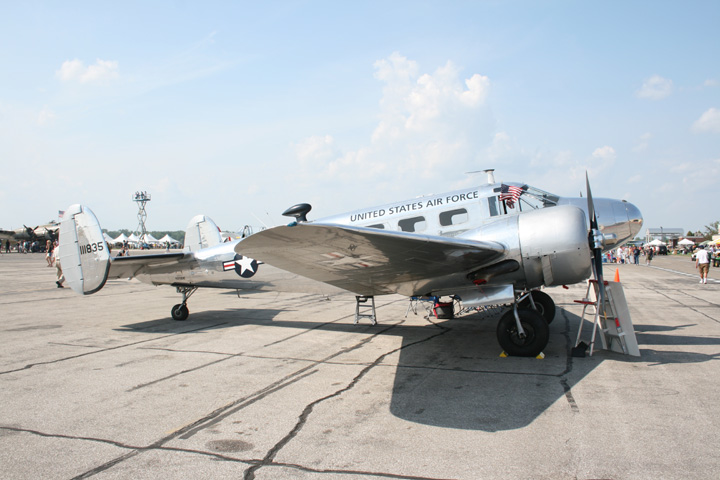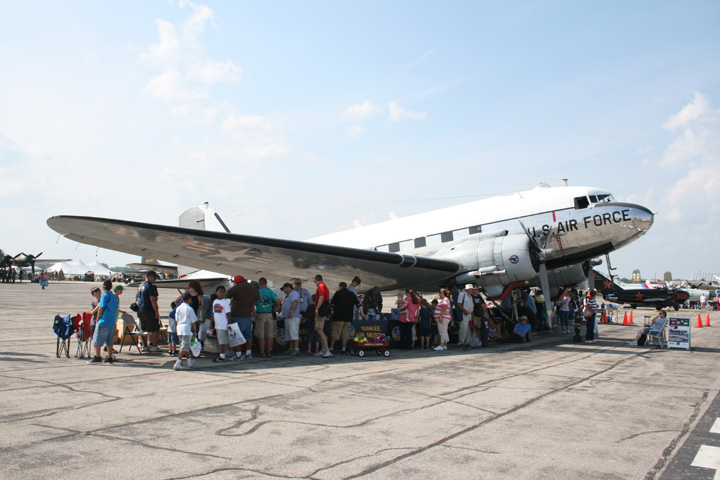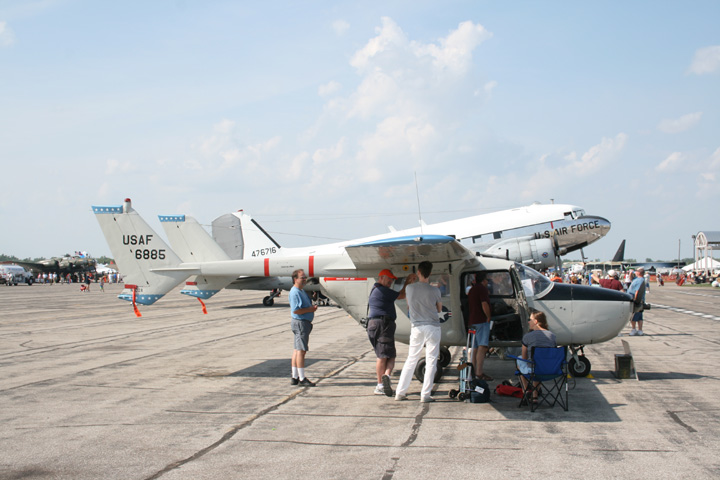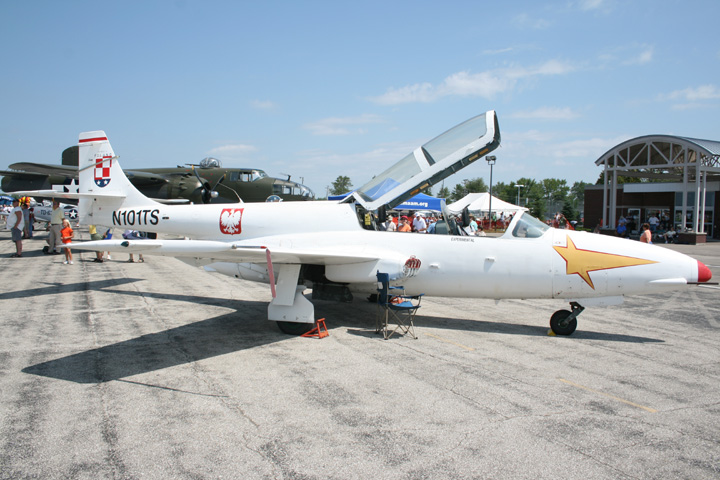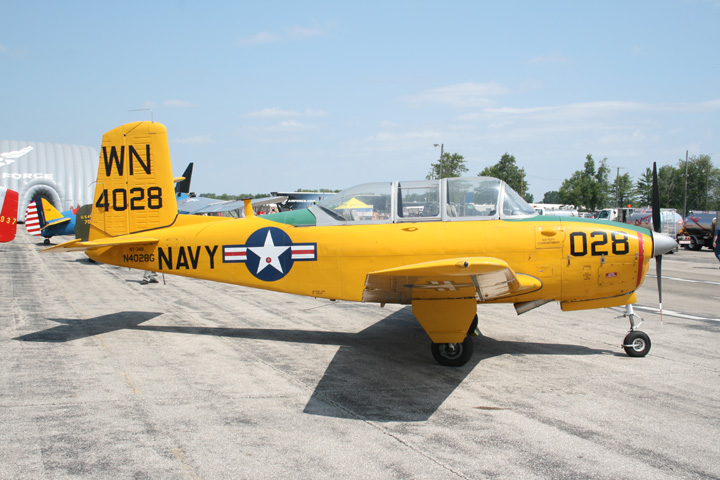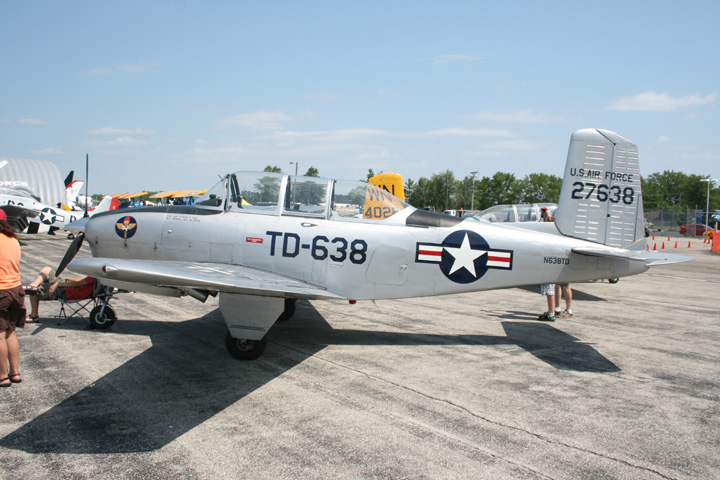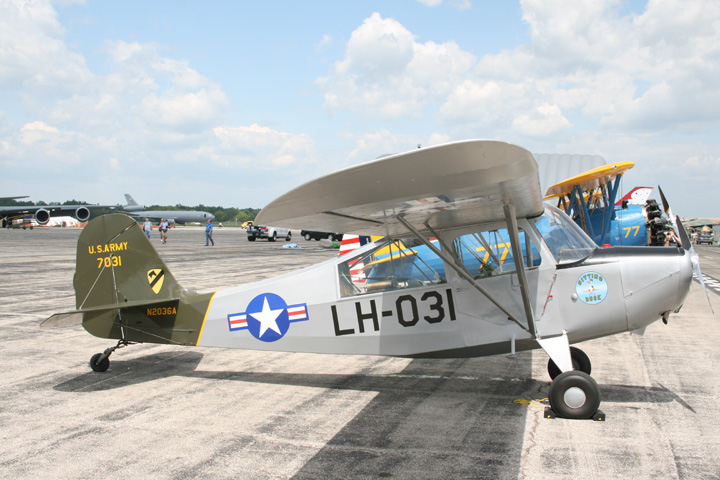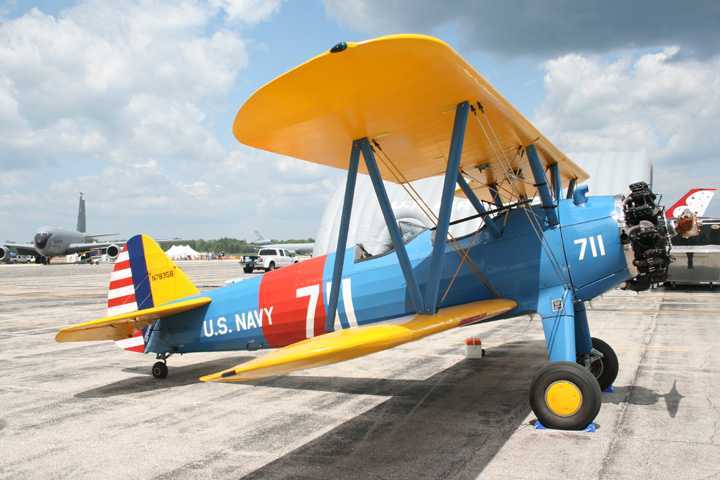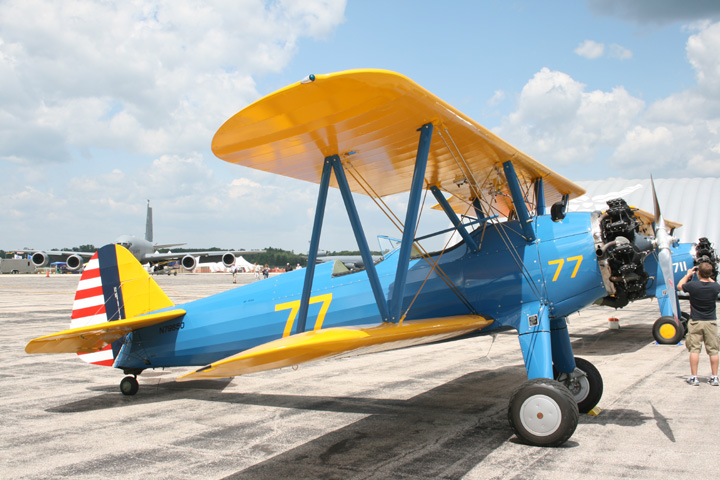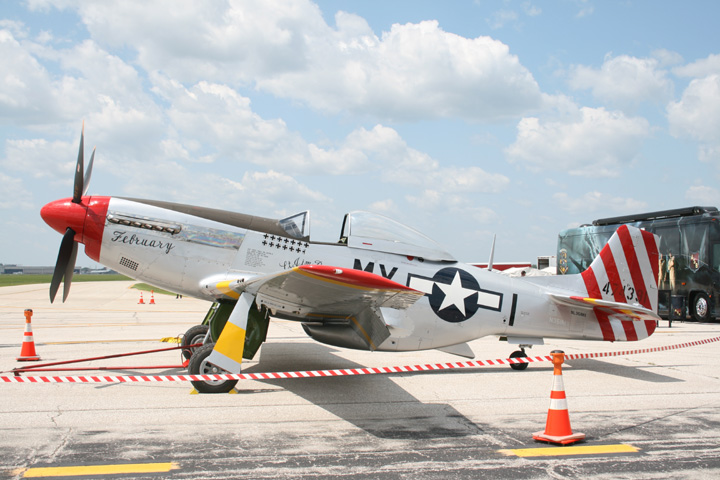 Indianapolis, IN Metro Airport Eglin AFB, Fl Urbana, OH B-25 Gathering B-25 Fly-Over at Doolittle Reunion, Dayton, OH Chino, CA Columbia, MO Reading, PA Indianapolis, IN Kokomo, IN Anderson, IN Rockford, IL Ypsilanti, MI Windsor, Ont Marion, IN Waynesville, OH Waukegan, IL Scott AFB, IL Midland, TX