2010 Airshows
Indianapolis, IN Metro Airport Eglin AFB, Fl Urbana, OH B-25 Gathering B-25 Fly-Over at Doolittle Reunion, Dayton, OH Chino, CA Columbia, MO Reading, PA Indianapolis, IN Kokomo, IN Anderson, IN Rockford, IL Ypsilanti, MI Windsor, Ont Marion, IN Waynesville, OH Waukegan, IL Scott AFB, IL Midland, TX
68th Doolittle Raid Anniversary Reunion B-25 Fly-Over at the US Air Force Museum in Dayton, OH
April 18, 2010
This was probably the last time we will see these many B-25s together in once place at one time. Larry Kelly, owner of Panchito, organized the gathering of 17 Mitchell bombers for this special occasion when 4 of the 7 surviving Doolittle Raiders got together for what also may be the last time. What a task. Larry was able to get many of the B-25s to come for fuel or partial fuel just be be part of this historic event.
There was the take-off of the 17 Raiders, as the temporary tower on the normally closed runway at the Air Force Museum identified each one sequentially as permission for takeoff was given. The aircraft then went to the south, formed up and made one pass over the where the attending Doolittle Raiders were waiting. Then they either headed home or returned to Urbana where they had gathered on Thursday and Friday of the previous week. It should be noted that these pilots normally don't fly formation with other aircraft or so the group looked exceptionally well considering the short time they had to plan and practice together. A big tribute goes out to Larry Kelly, the B-25 owners and pilots, and the behind the scenes persons that made this possible.
An outstanding experience!!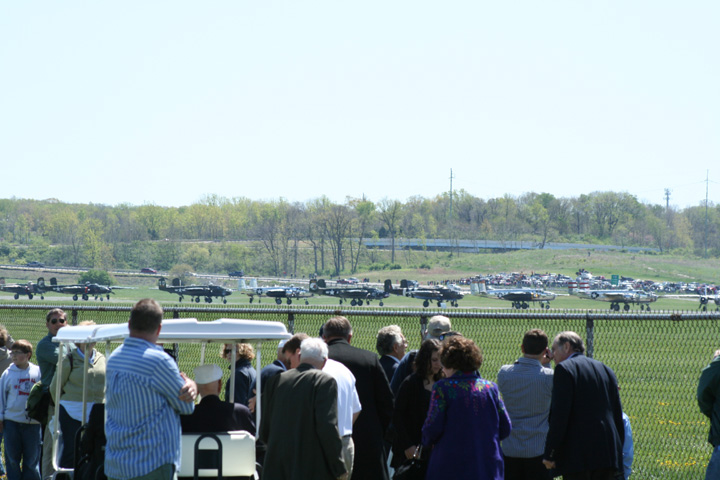 Lining up.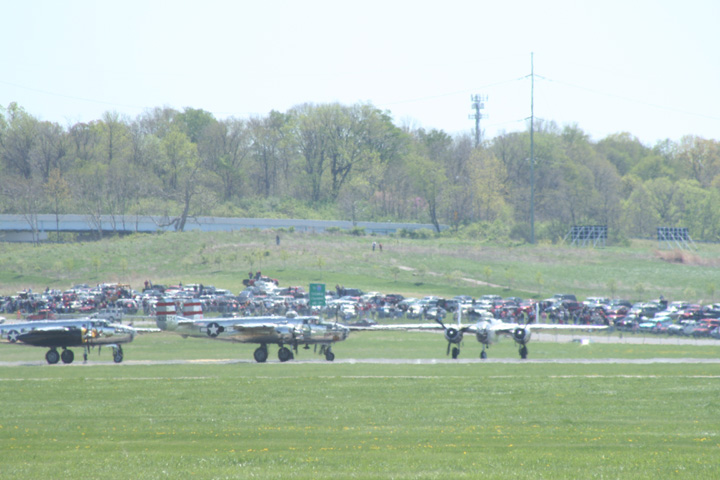 Getting ready to go. Larry Kelly is moving into takeoff position.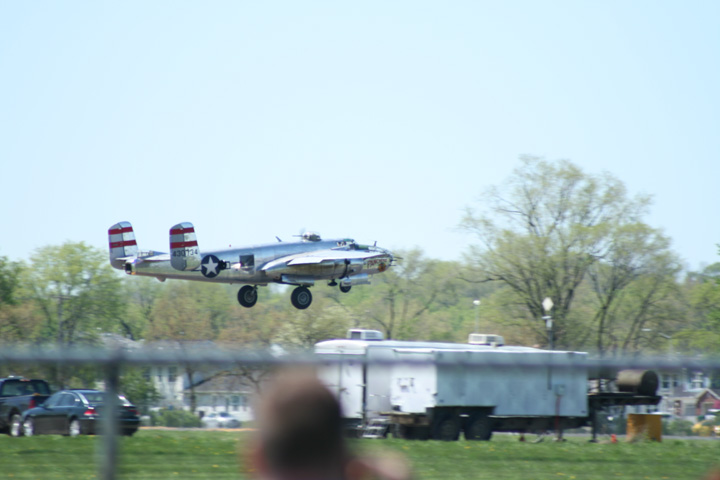 Raider 1 - Panchito.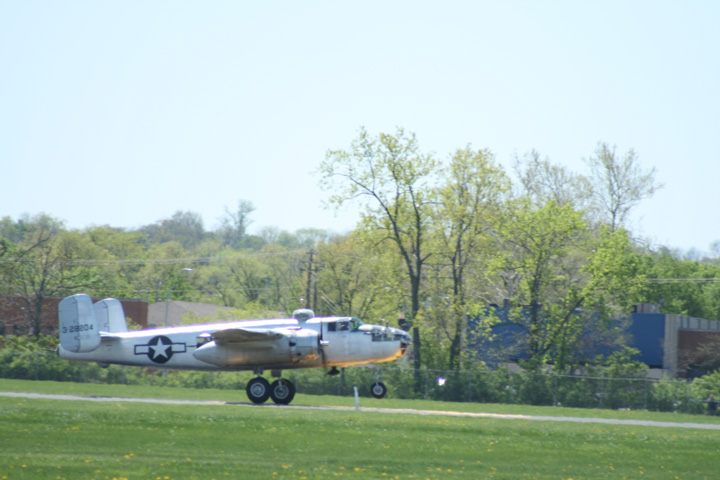 Raider 2 - Pacific Princess.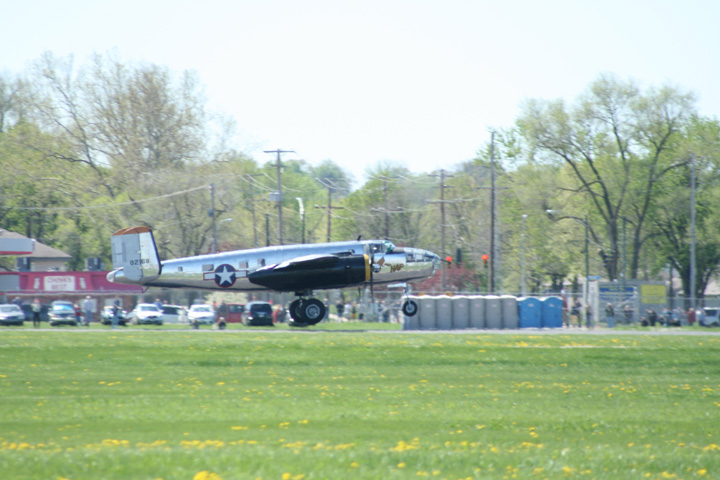 Raider 3 - Miss Hap.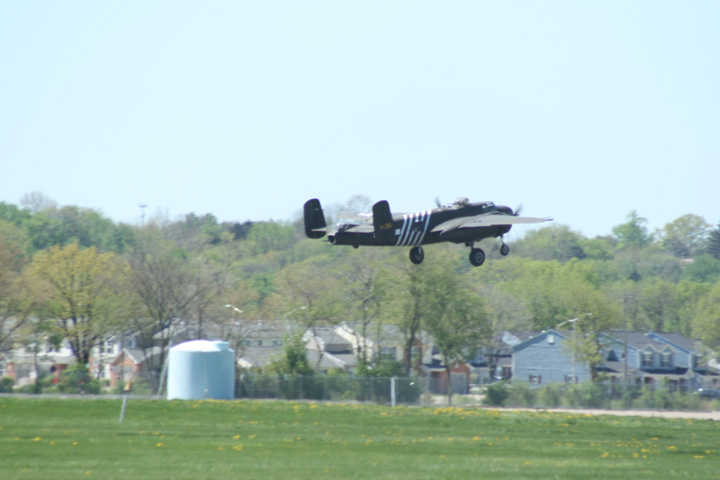 Raider 4 - Barbie III.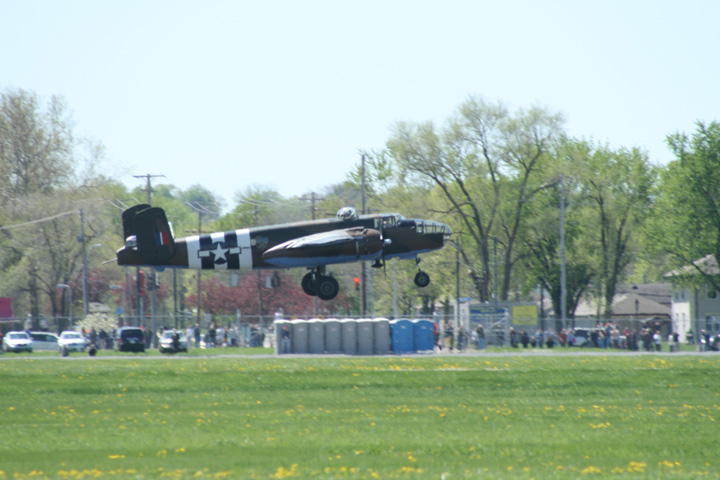 Raider 5 - Axis Nightmare.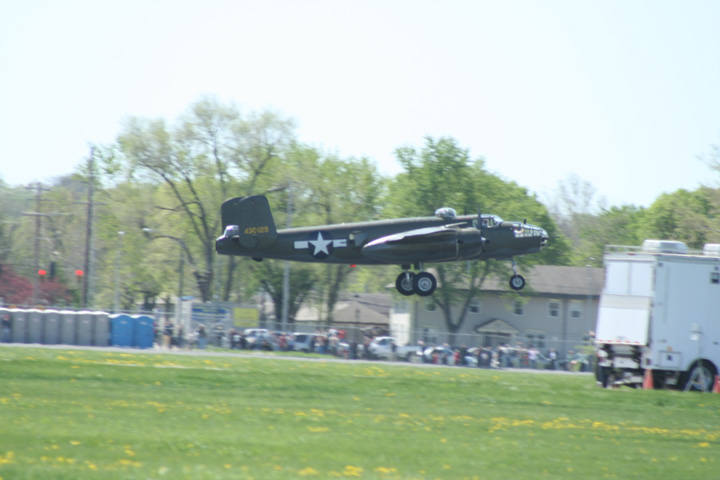 Raider 6 - Wild Cargo.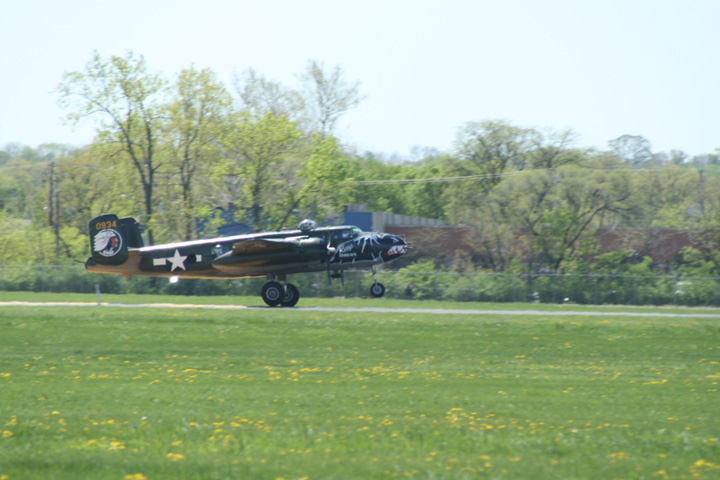 Raider 7 - Betty's Dream.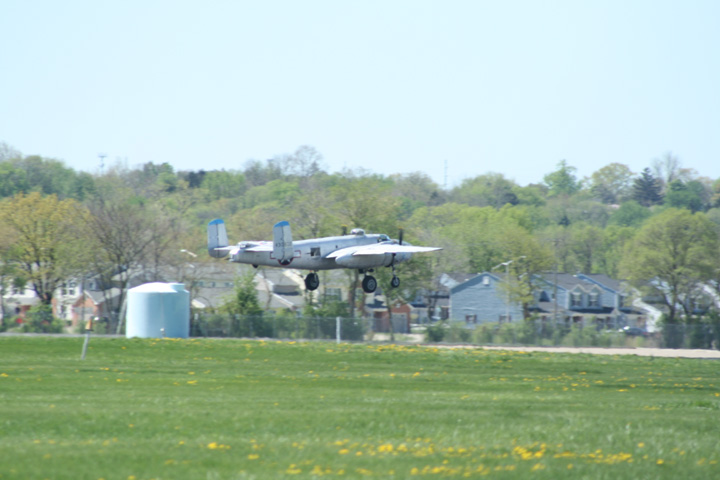 Raider 8 - Take Off Time.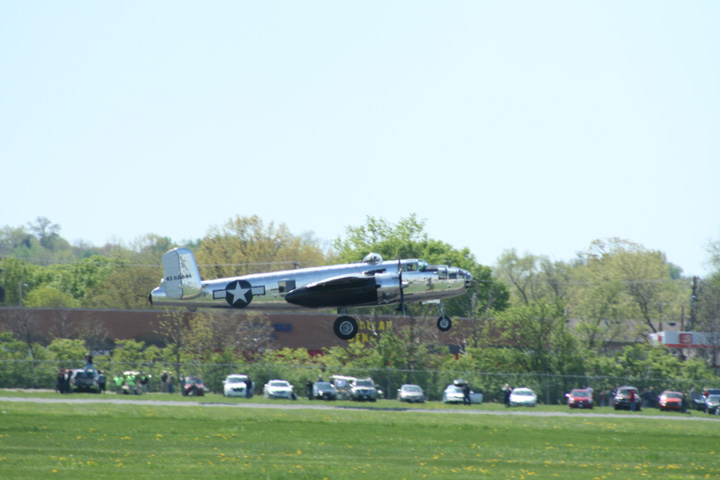 Raider 9 - Lady Luck.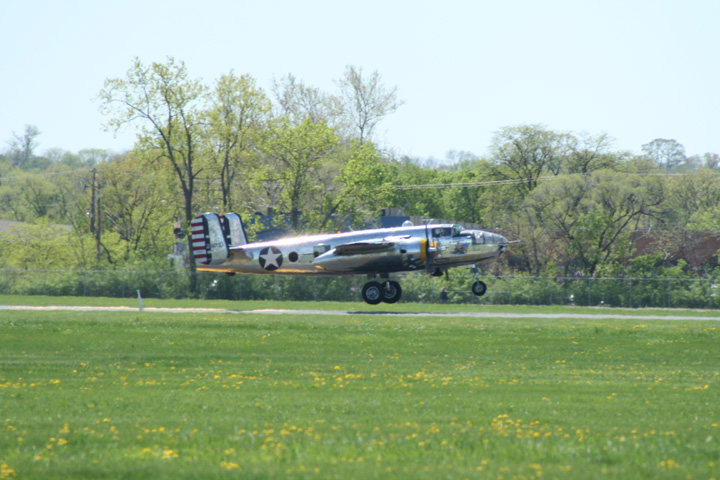 Raider 10 - Pacific Prowler.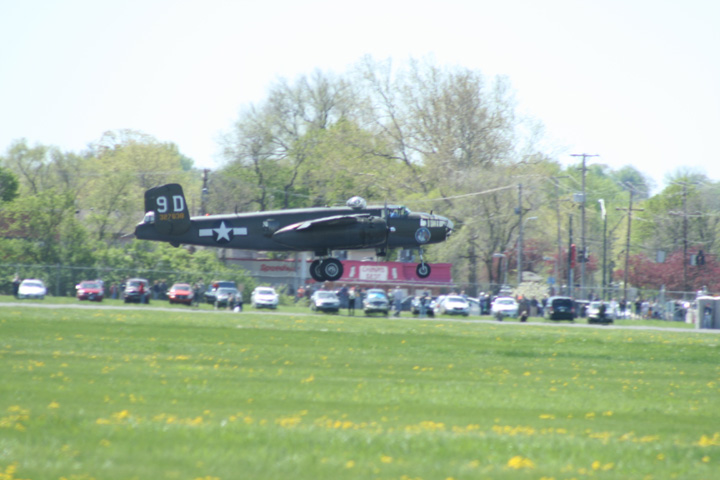 Raider 11- Briefing Time.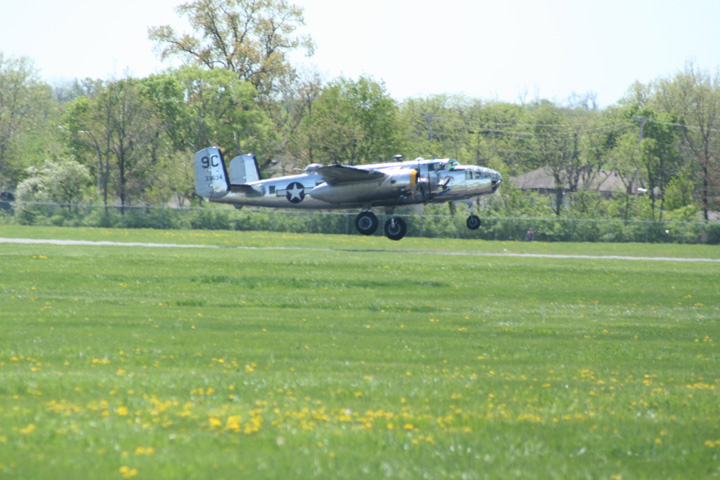 Raider 12 - Yankee Warrior.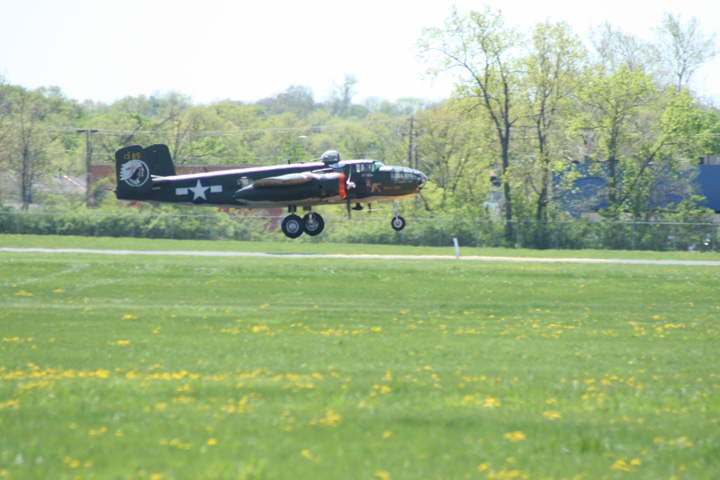 Raider 13 - Show Me.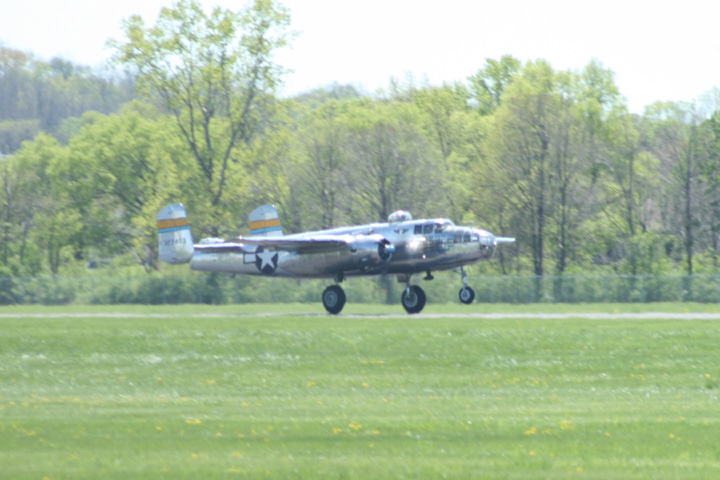 Raider 14 - Miss Mitchell.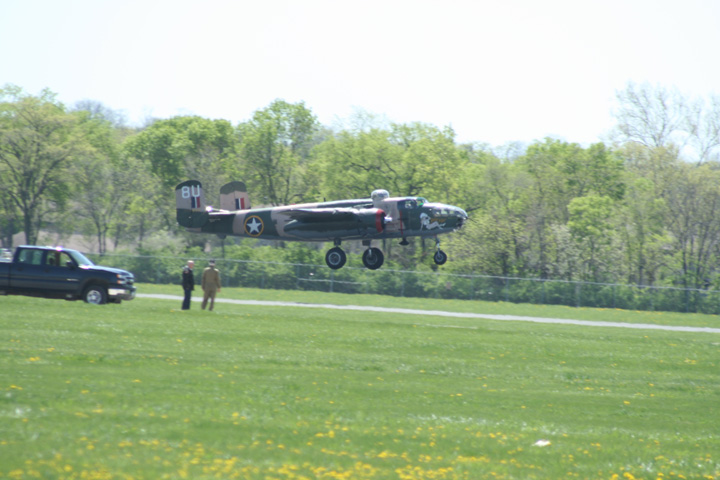 Raider 15 - Yellow Rose.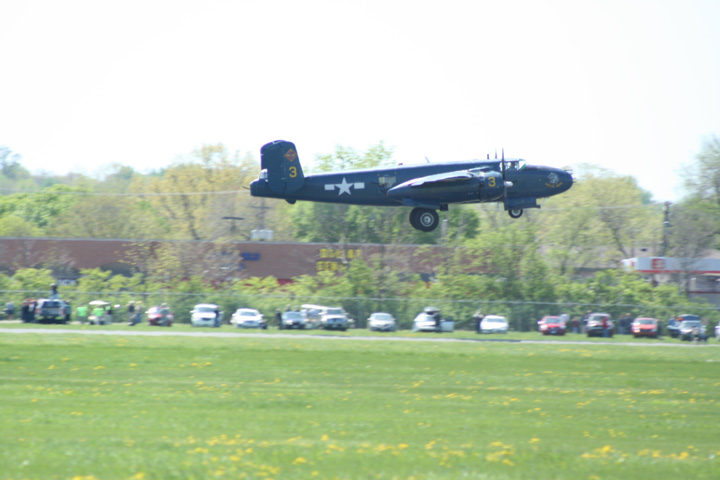 Raider 16 - Devil Dog.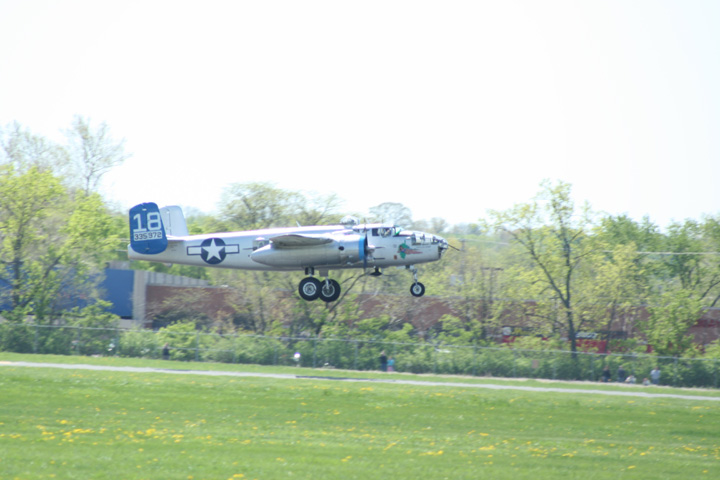 Raider 17 - Maid in the Shade.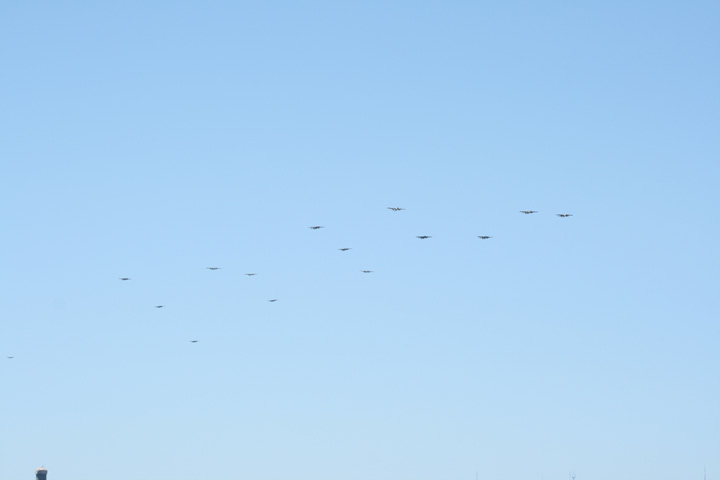 This photo captures 15 of the 17 B-25s in the air. The last two were too far behind to photograph and the formation was not waiting on them.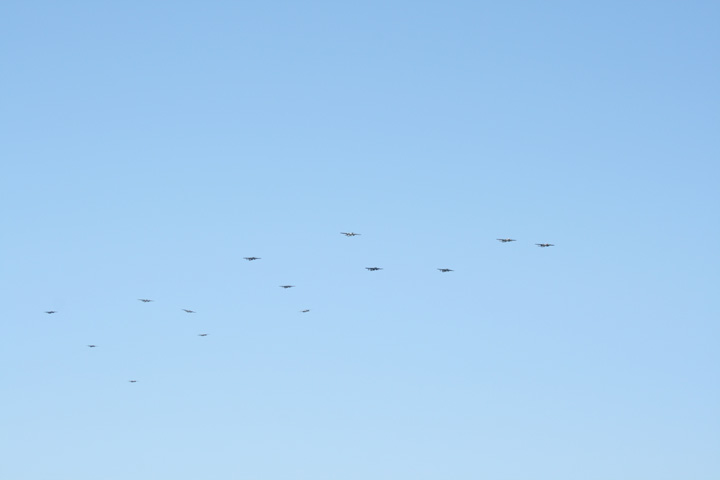 Here are 14 as the formation closes in. As it came overhead I put the camera down and enjoyed the moment.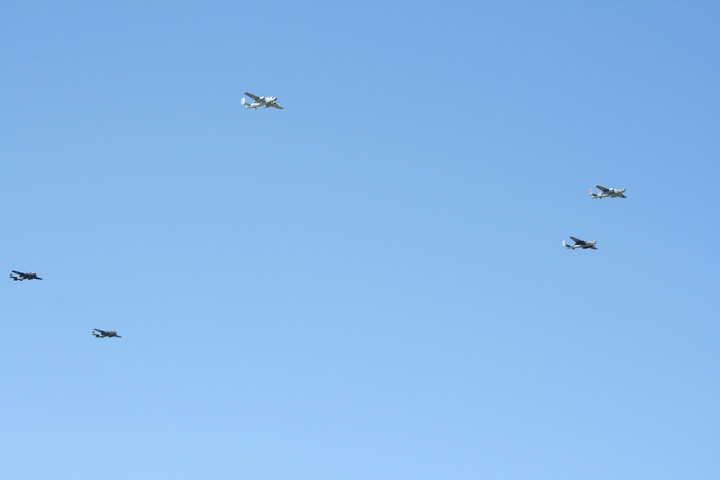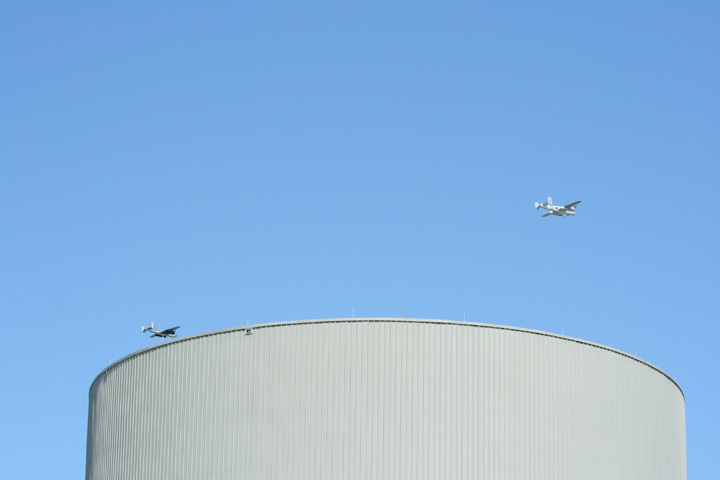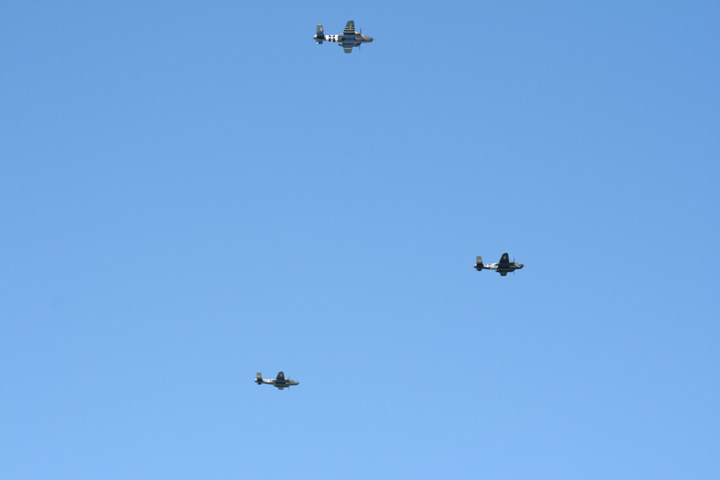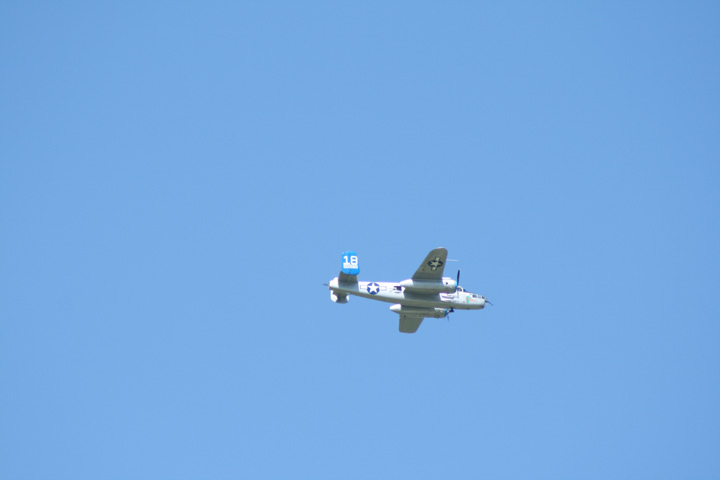 Maid in the Shade.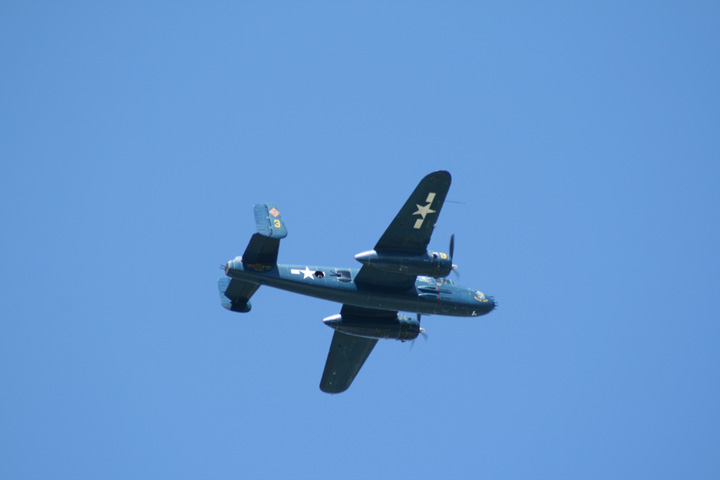 Devil Dog.
Indianapolis, IN Metro Airport Eglin AFB, Fl Urbana, OH B-25 Gathering B-25 Fly-Over at Doolittle Reunion, Dayton, OH Chino, CA Columbia, MO Reading, PA Indianapolis, IN Kokomo, IN Anderson, IN Rockford, IL Ypsilanti, MI Windsor, Ont Marion, IN Waynesville, OH Waukegan, IL Scott AFB, IL Midland, TX