2010 Airshows
Indianapolis, IN Metro Airport Eglin AFB, Fl Urbana, OH B-25 Gathering B-25 Fly-Over at Doolittle Reunion, Dayton, OH Chino, CA Columbia, MO Reading, PA Indianapolis, IN Kokomo, IN Anderson, IN Rockford, IL Ypsilanti, MI Windsor, Ont Marion, IN Waynesville, OH Waukegan, IL Scott AFB, IL Midland, TX
Salute to Veteran's Airshow, Columbia, MO
May 29-30 2010 (Photos taken Saturday May 29)
This Memorial Day Air Show is part of a week long event in honor of Veterans that takes place during the week at Columbia, MO. The show features warbirds and current military demonstrations with the A-10, F-18 Super Hornet and the AV-8B Harrier Single Ship Demos all being present in 2010. The warbird flying consisted of Doug Rozendaal putting the P-51C through it paces, the P-38 Rough Stuff participating with the A-10 in a Heritage Flight, and the Aero-Shell Team. Unfortunately I was unable to get photos of the Aero-Shell Team flying as I needed to leave yearly. For the warbird/modern military demo enthusiast this is a show to put on one's list.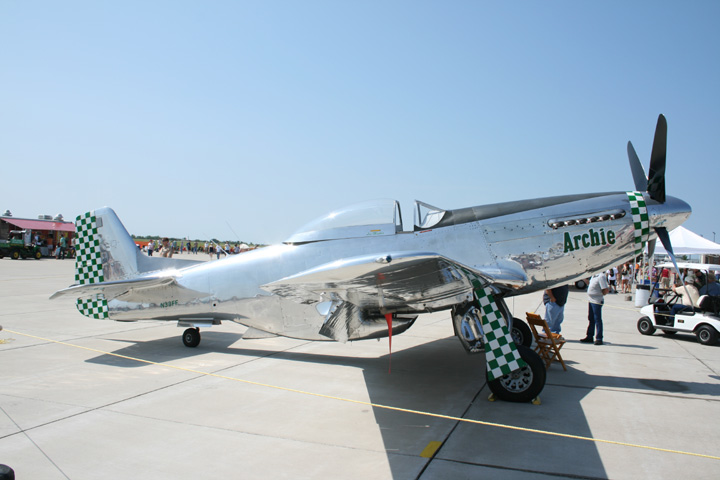 This P-51 Mustang is owned by Jeffery Maples of Belle, MO. This is the first time Jeffery has taken this great looking P-51 out to a show in several years and it is also the first time I have ever seen it.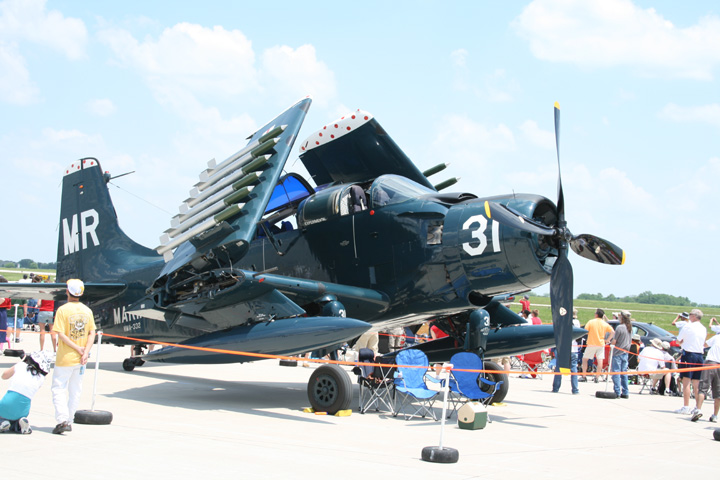 Eric Downing's great looking Douglas Skyraider was on static display..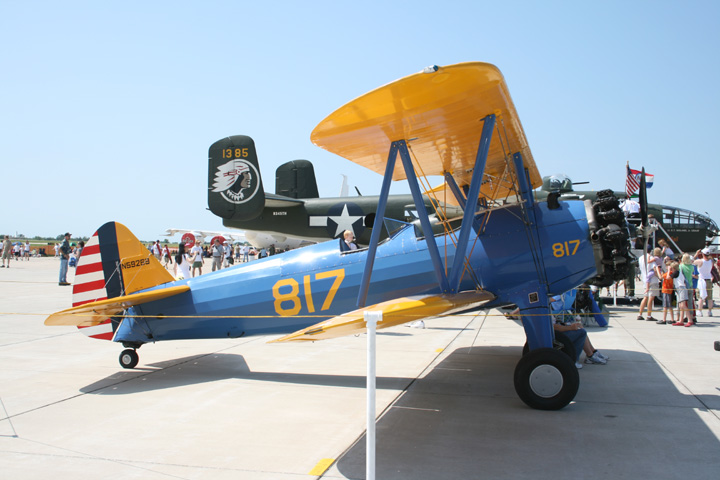 Rodney Hightower from St. Louis, MO brought in this Boeing PT-17 for static display.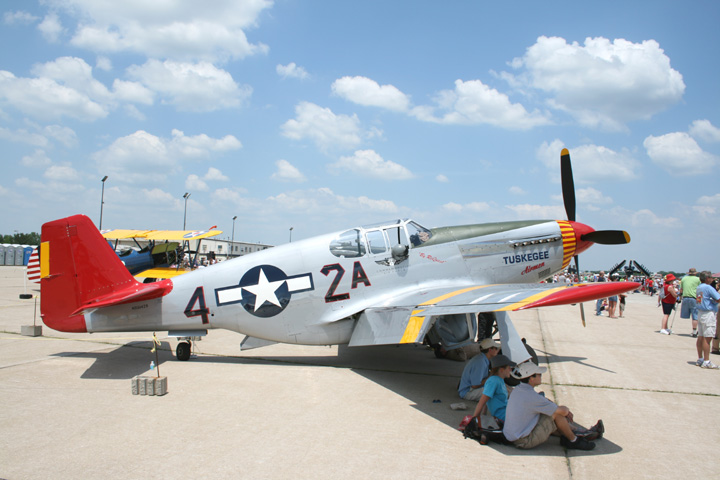 P-51C from the Commemorative Air Force's Minnesota Wing was on display and also flew a great demonstration.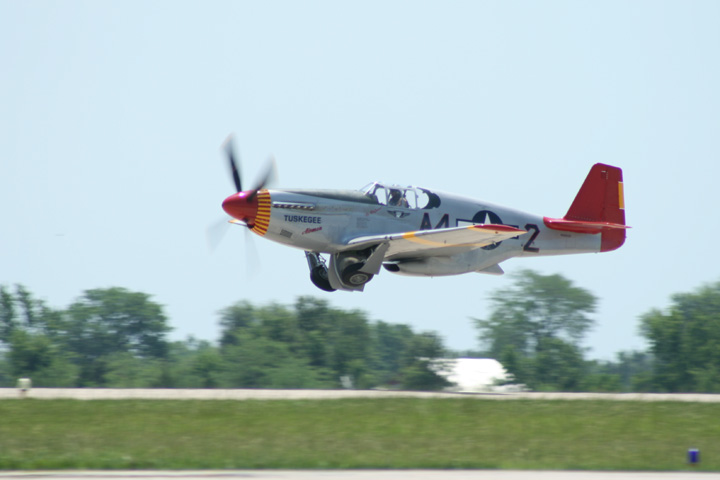 Doug Rozendaal sucking up the landing gear on the Red Tail P-51C as he gets ready for his aerobatic demonstration.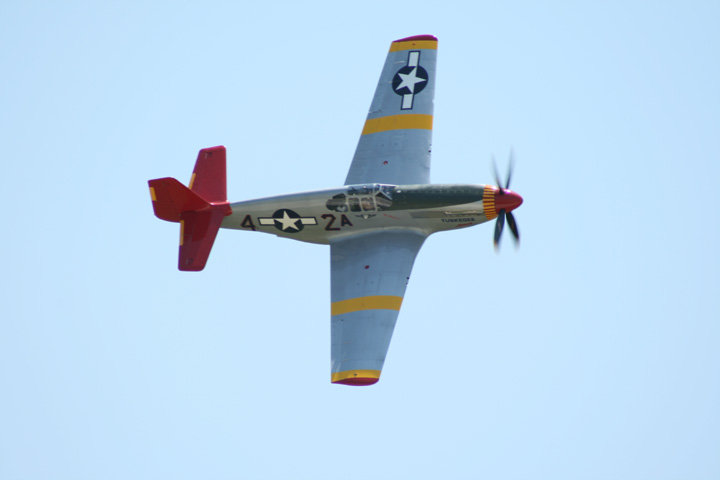 Doug doing a nice photo pass at the end of the a great demonstration.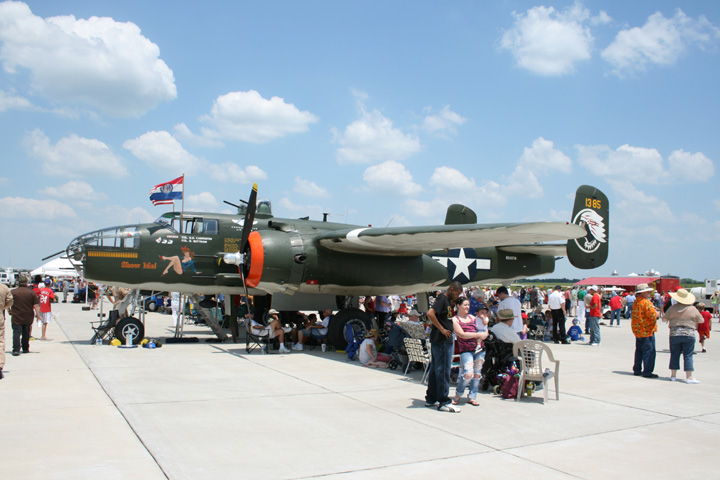 B-25 Show Me from the Missouri Wing of the CAF.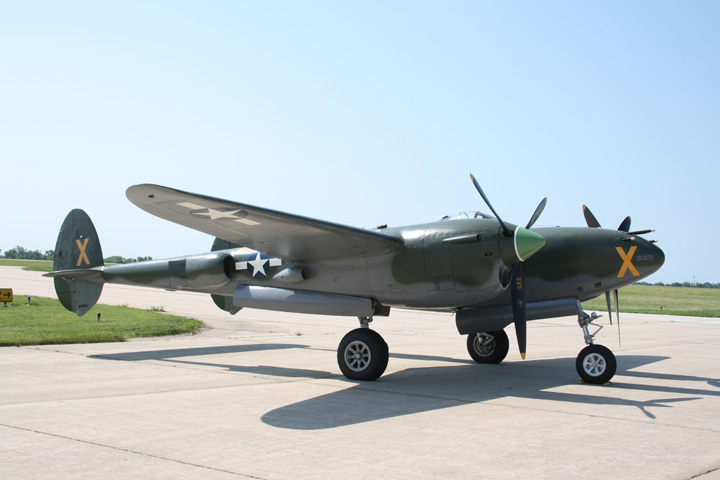 P-38 Ruff Stuff owned by Ron Fagen in Granite Falls, MN.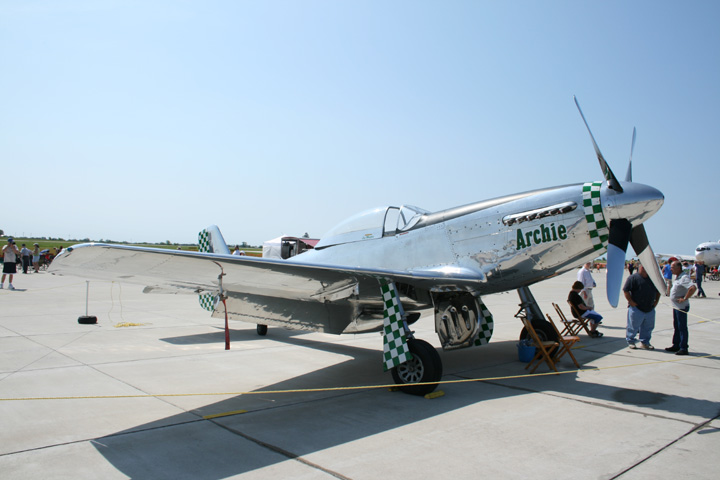 Another view of P-51D 44-73350.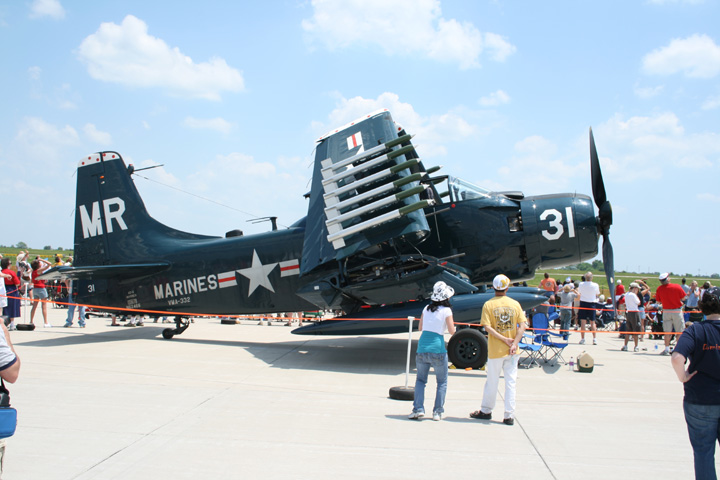 Side view of the Skyraider on static display.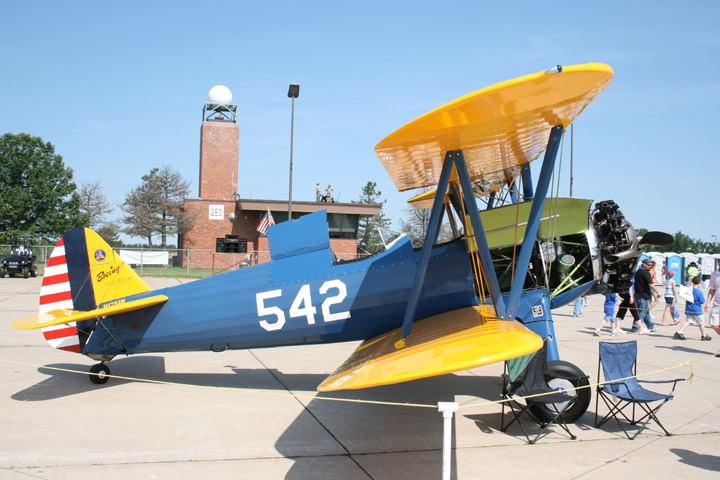 This Boeing PT-13D is owned by Bernard and Mark Groceman of Florissant, MO.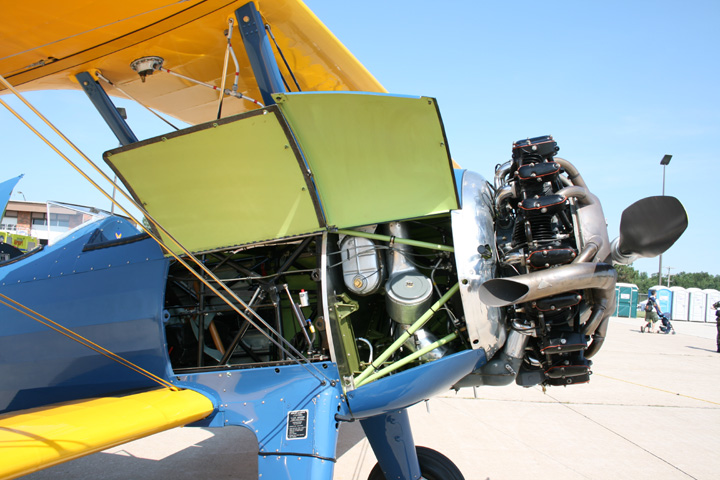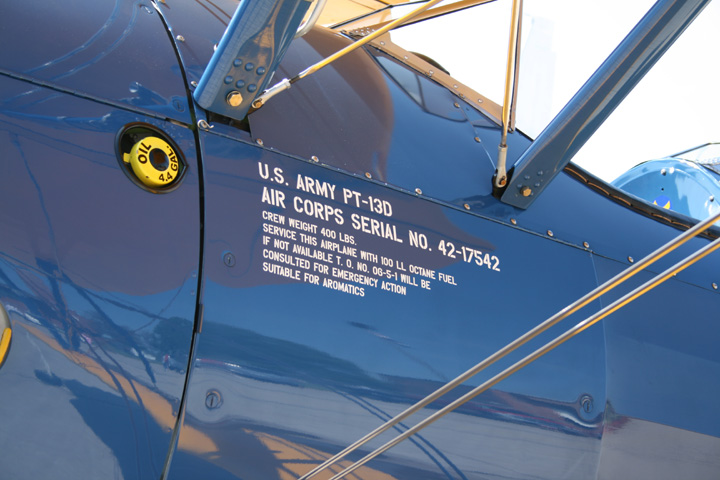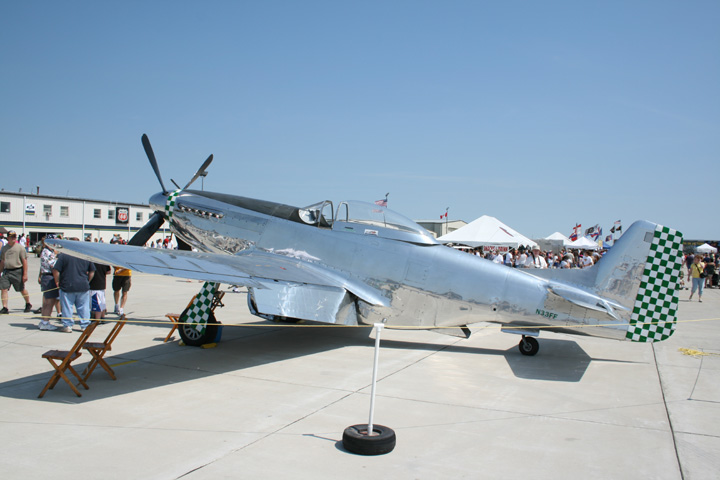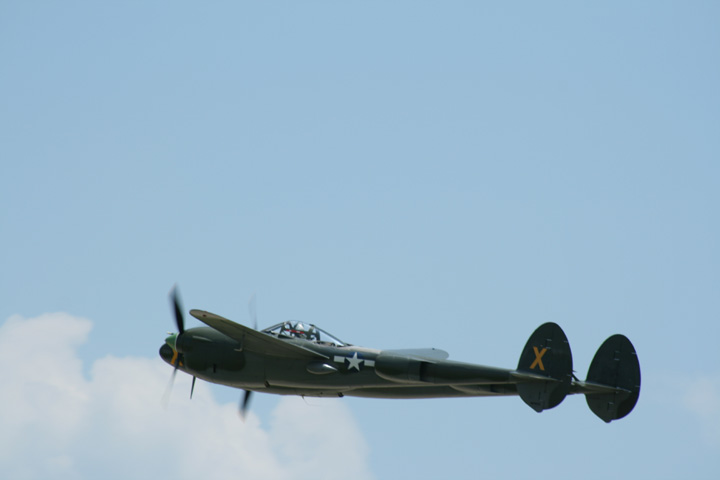 On takeoff in preparation of the Heritage Flight.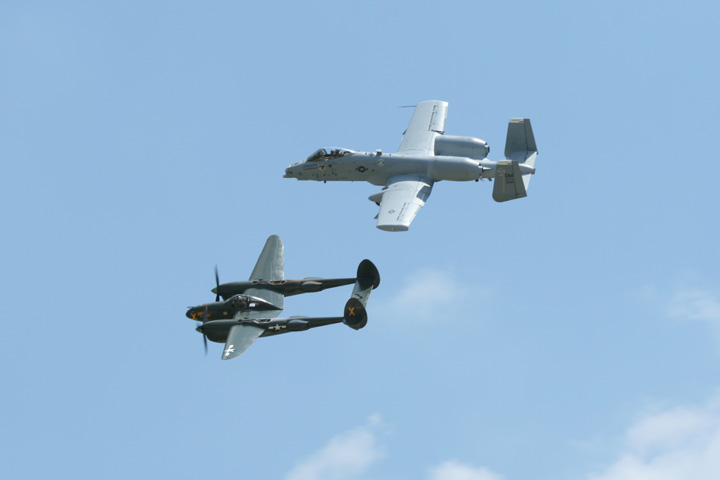 Heritage Flight.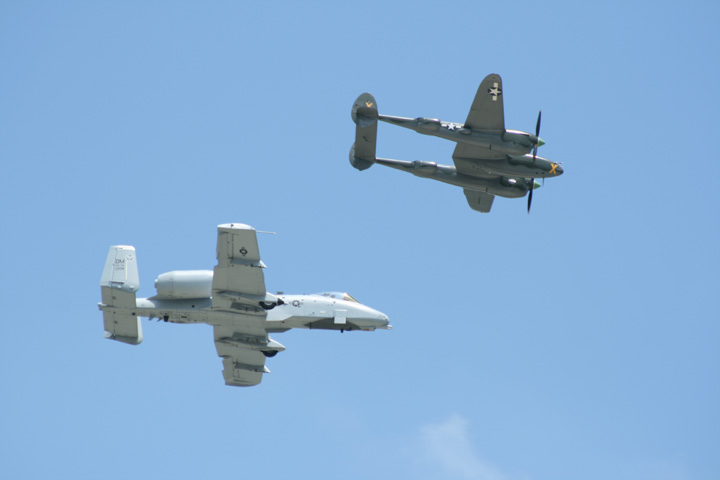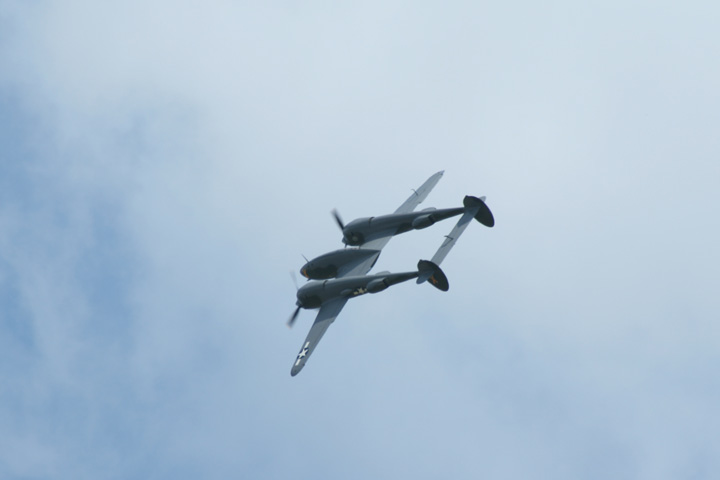 Indianapolis, IN Metro Airport Eglin AFB, Fl Urbana, OH B-25 Gathering B-25 Fly-Over at Doolittle Reunion, Dayton, OH Chino, CA Columbia, MO Reading, PA Indianapolis, IN Kokomo, IN Anderson, IN Rockford, IL Ypsilanti, MI Windsor, Ont Marion, IN Waynesville, OH Waukegan, IL Scott AFB, IL Midland, TX