2010 Airshows
Indianapolis, IN Metro Airport Eglin AFB, Fl Urbana, OH B-25 Gathering B-25 Fly-Over at Doolittle Reunion, Dayton, OH Chino, CA Columbia, MO Reading, PA Indianapolis, IN Kokomo, IN Anderson, IN Rockford, IL Ypsilanti, MI Windsor, Ont Marion, IN Waynesville, OH Waukegan, IL Scott AFB, IL Midland, TX
Marion Fly-In/ Cruise-In, Marion, IN
September 4, 2010
The first of two aviation events in one day, with the Waynesville, OH airshow being attended in the afternoon.
This was the 20th edition of this event as a fundraiser for the Marion High School Marching Band and was another great success as in the past with several great warbirds. The high cross winds kept the number of fly-in aircraft to a minimum but as you can see a good selection of warbirds turned out to support the event in spite of the weather.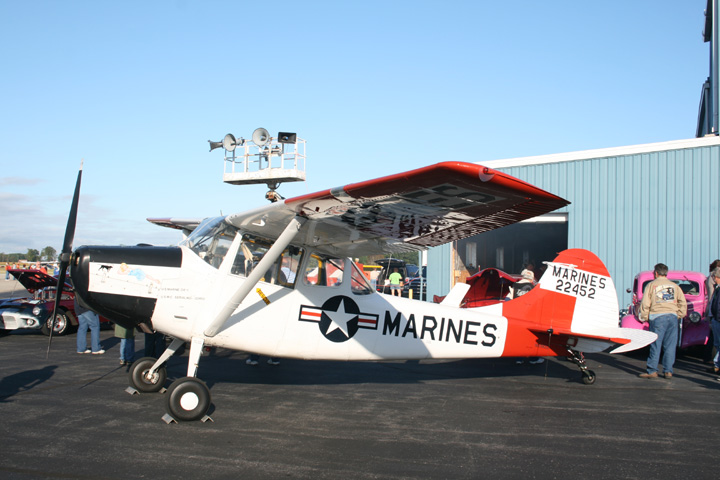 Bill and Debbie Finney's L-19 Birddog.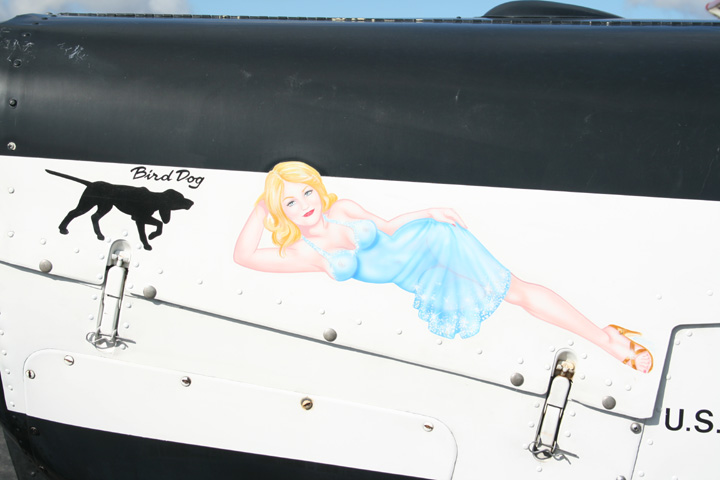 The nose art on the Bird Dog.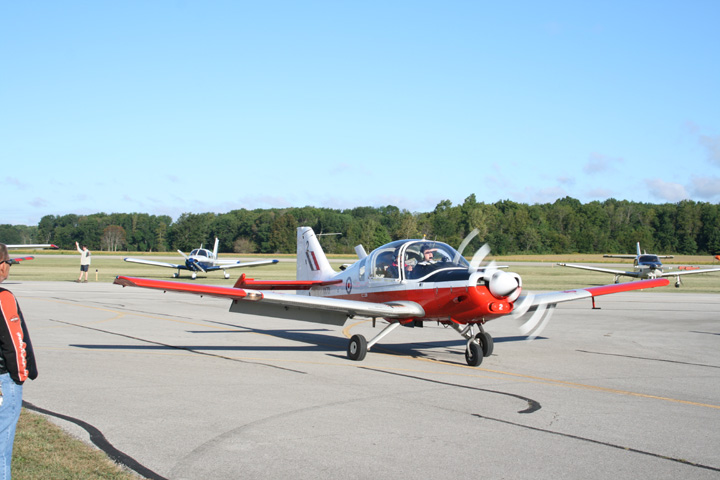 John and Jeff Joyce taxi in in their Scottish Aviation T1 Bulldog.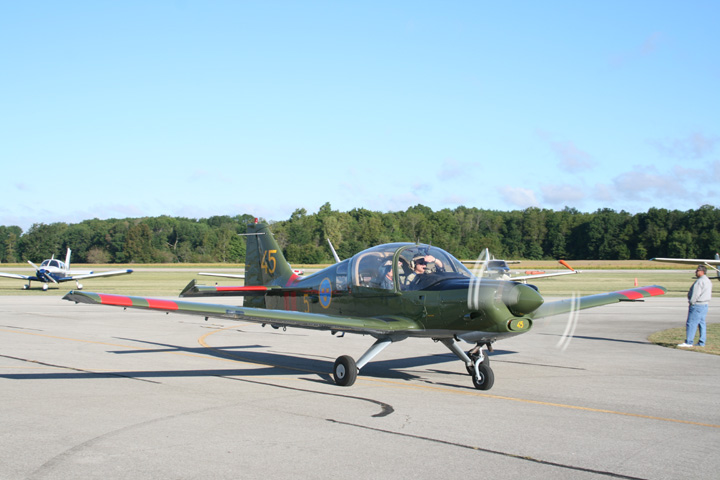 Bill Hamerstadt follows in his Scottish Aviation Bulldog built for the Swedish Royal Air Force and designated SK-61 by the Swedes.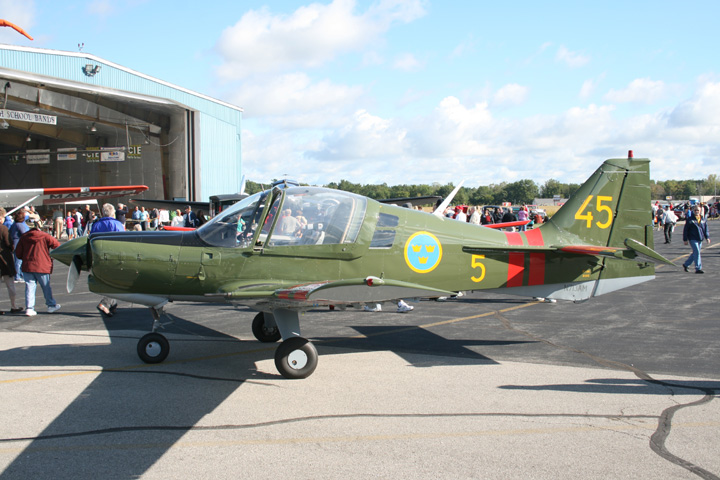 Bill's SK-61 Bulldog is one of Indiana's newest warbirds.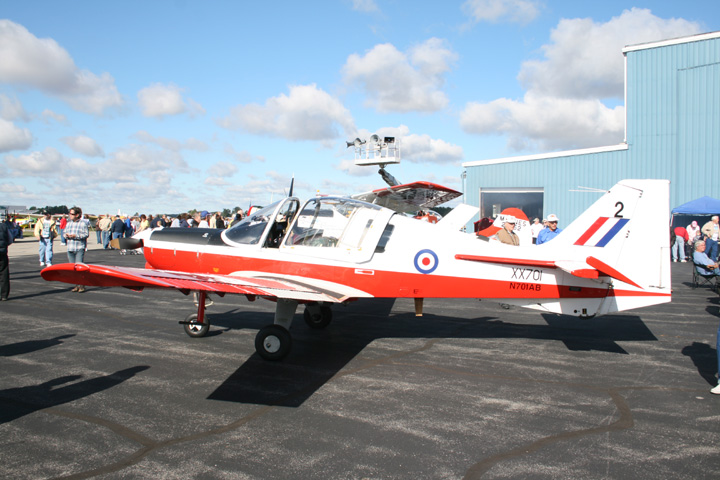 The Joyce T1 Bulldog.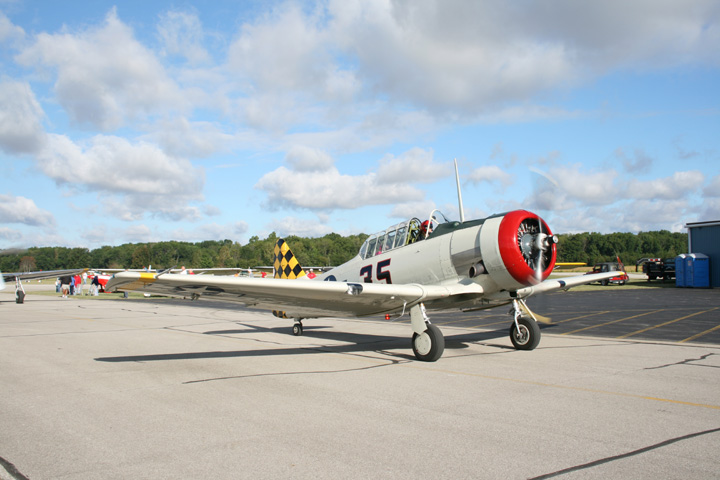 Laura Stants from Kokomo, IN taxies in with Nathan Davis' T-6.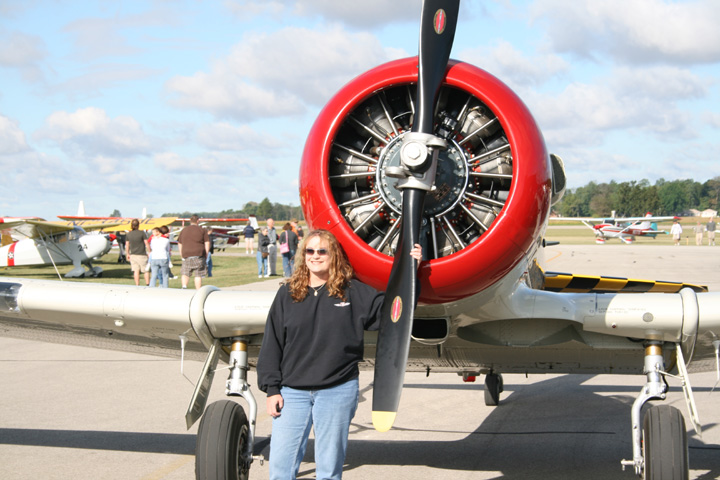 Laura.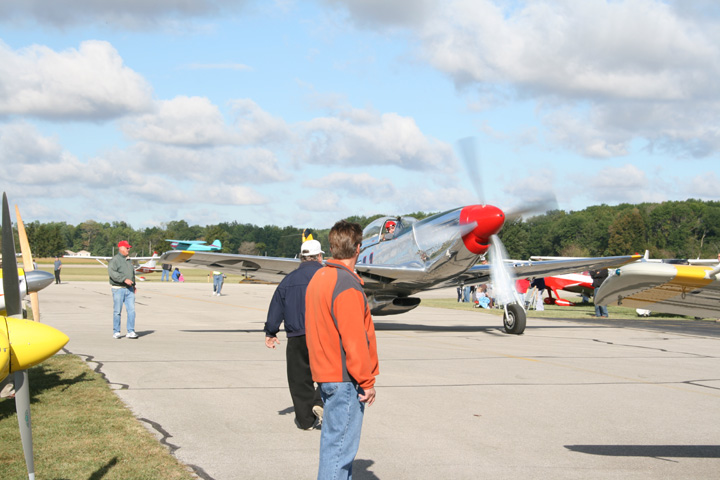 Nathan Davis is right behind with his Mustang.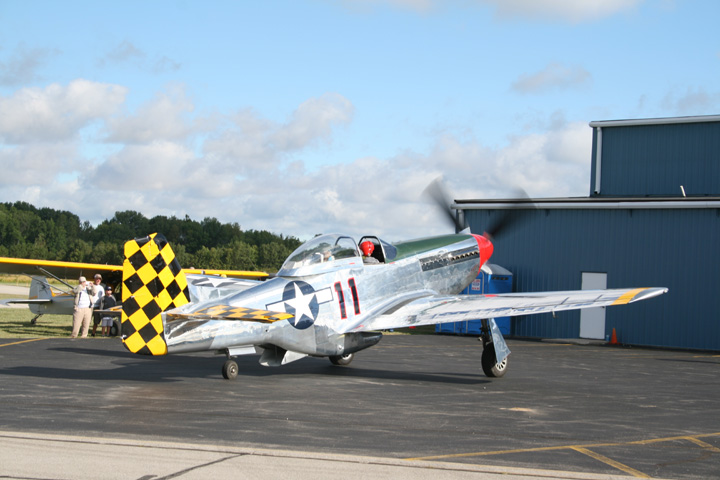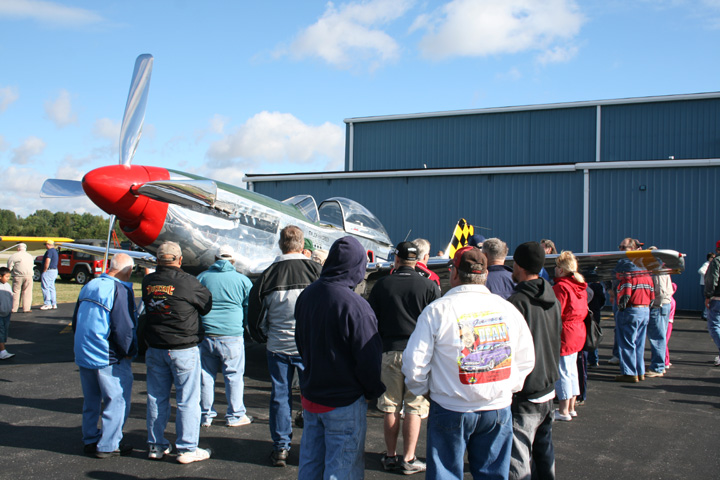 A crowd gathers around one of the best fighter types of WWII.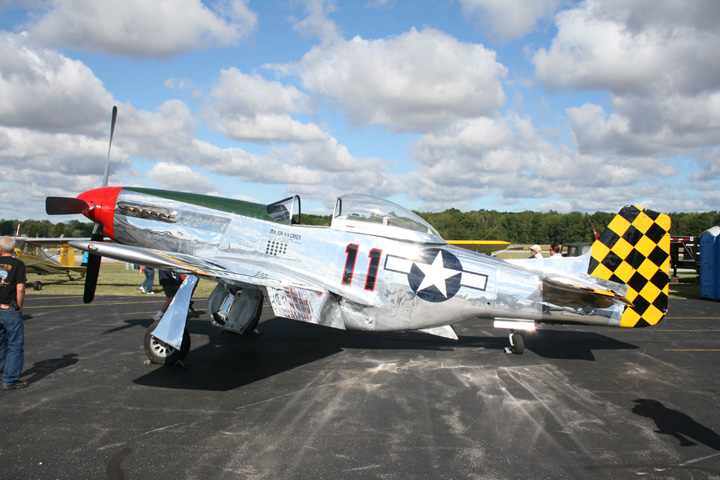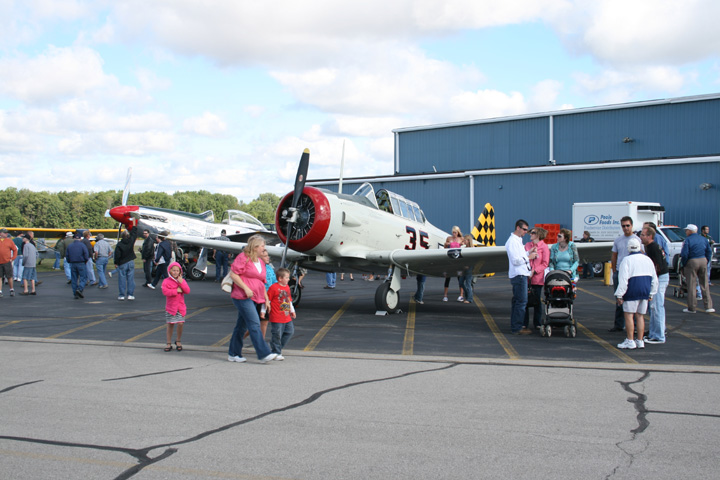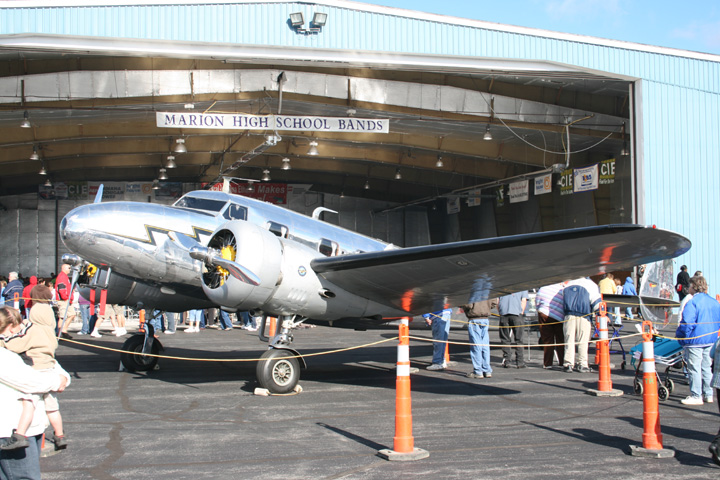 This 1936 Lockheed 12A Electra Junior is a movie star having been used in the 2009 movie "Amelia". Each year the event features one particular aircraft as its special display aircraft.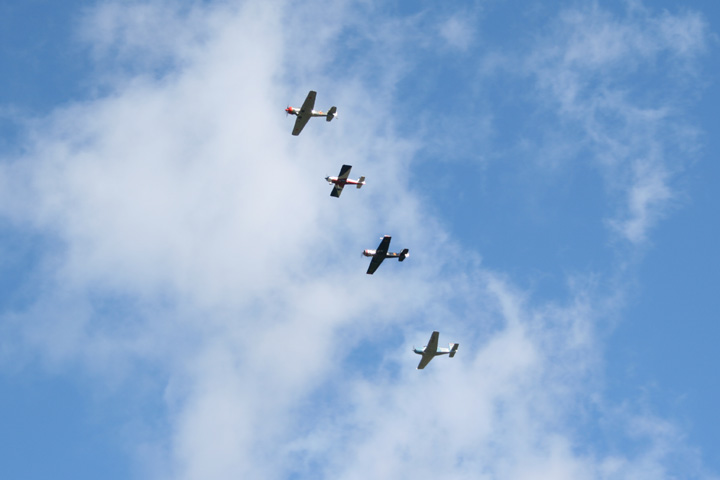 Flight of four. Yak-52TW, RV, Yak-52, and T-34.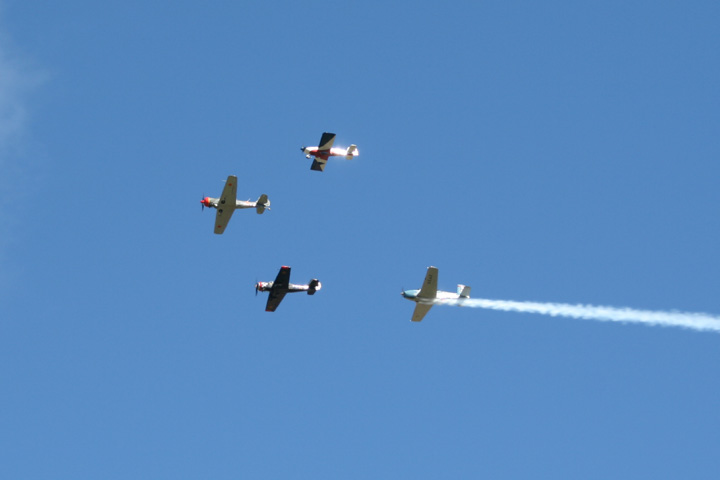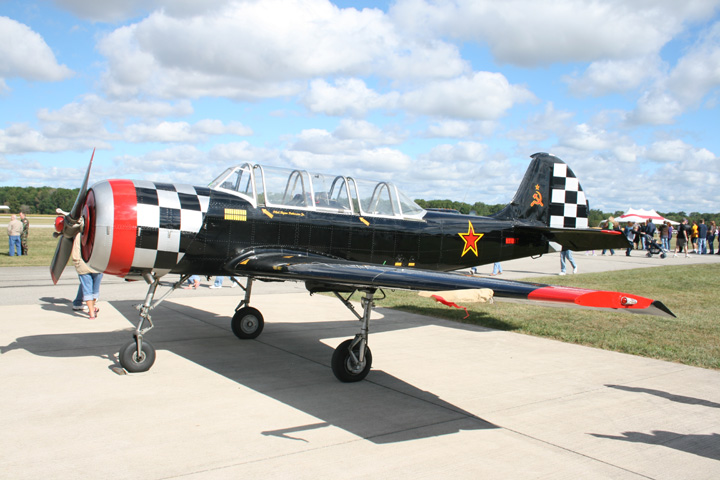 Ryan Peterson, Jr. from Lebanon, OH was part of the flight of four in this Yak-52.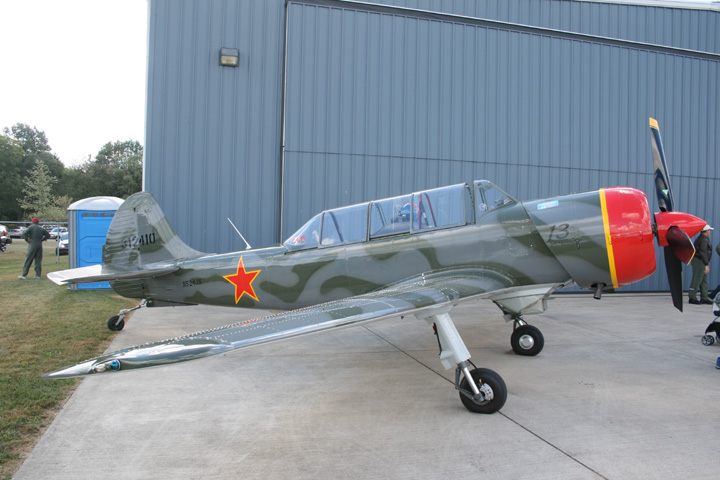 Yak-52TW flown in by John Shuttleworth and the lead aircraft in the flight of four.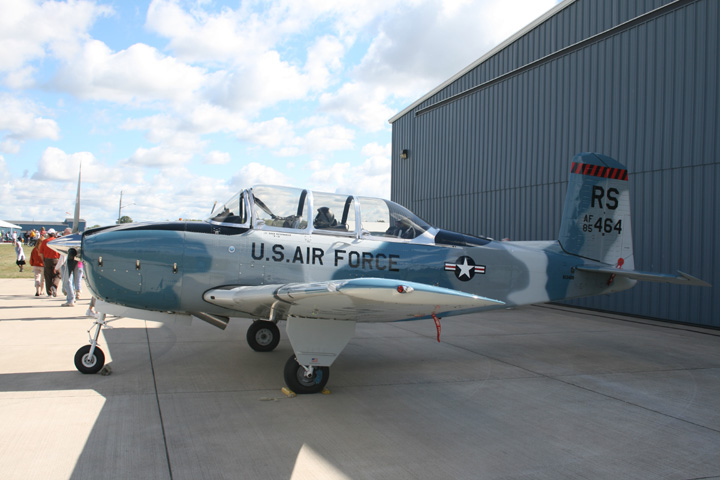 T-34 flown by David Rothenanger and the tail end Charlie in the flight of four.
Indianapolis, IN Metro Airport Eglin AFB, Fl Urbana, OH B-25 Gathering B-25 Fly-Over at Doolittle Reunion, Dayton, OH Chino, CA Columbia, MO Reading, PA Indianapolis, IN Kokomo, IN Anderson, IN Rockford, IL Ypsilanti, MI Windsor, Ont Marion, IN Waynesville, OH Waukegan, IL Scott AFB, IL Midland, TX