2010 Airshows
Indianapolis, IN Metro Airport Eglin AFB, Fl Urbana, OH B-25 Gathering B-25 Fly-Over at Doolittle Reunion, Dayton, OH Chino, CA Columbia, MO Reading, PA Indianapolis, IN Kokomo, IN Anderson, IN Rockford, IL Ypsilanti, MI Windsor, Ont Marion, IN Waynesville, OH Waukegan, IL Scott AFB, IL Midland, TX
Eglin Air Force Base 75th Anniversary Air Show
April 10-11, 2010
This was the first time in three years that Eglin has done a show and they made it a great event for the warbird enthusiast as there were plenty of great statics and several excellent warbird aerobatic routines. The Tora Tora act was great as usual and at this event included the rare P-39 chasing the Zero back and forth in front of the crowd. This is the first time I had seen the P-39 in probably two decades due to it not getting up into the northern states very often due to its short range. One thing new and different at this show was the display of the static warbirds under the new semi open fabric covered hangars. This works well to keep the sun off the both the sun and the any rain off of the aircraft. However, this does make it a more difficult to get well lit photos. This one I want to get back to in the future.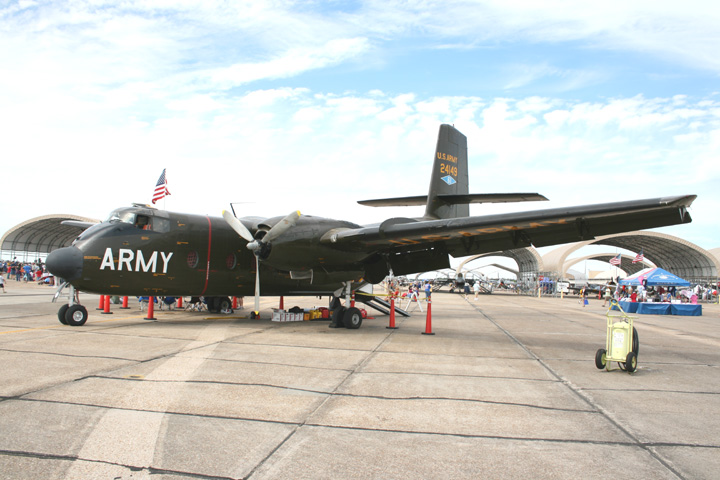 This rare Caribou is operated by the Cavanaugh Flight Museum in Addison, TX.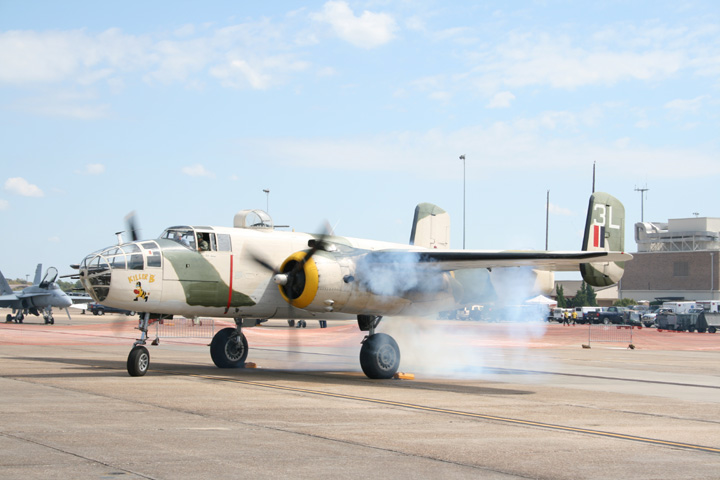 "Killer B" starts up.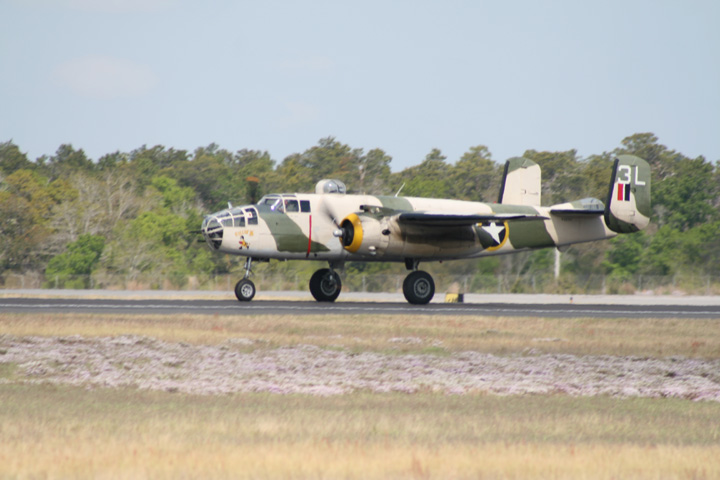 On the take off roll.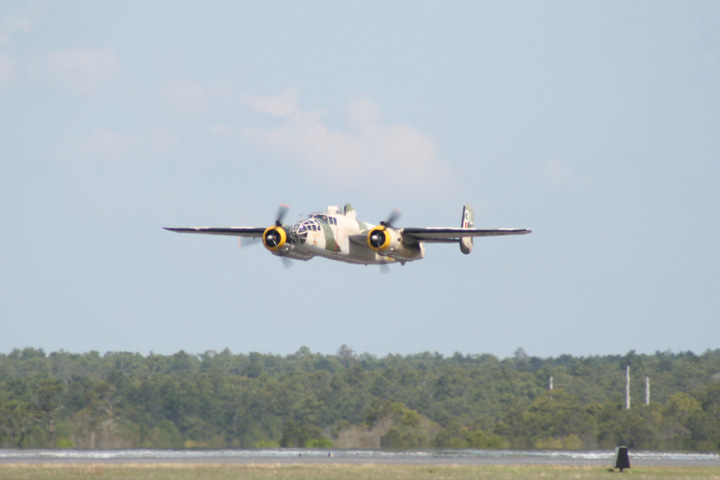 Low Pass.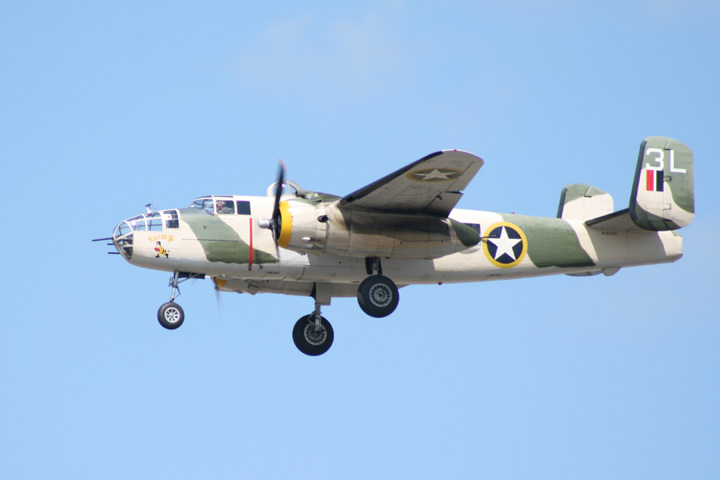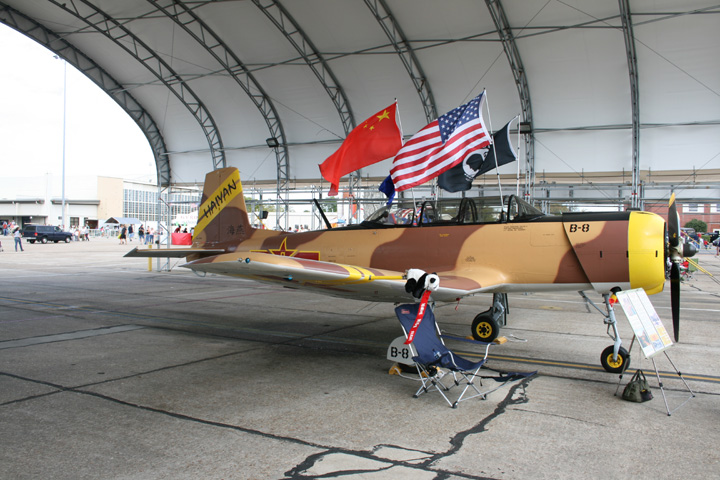 This CJ-6 was brought into the show by Gary Bunn of Prescott, AZ.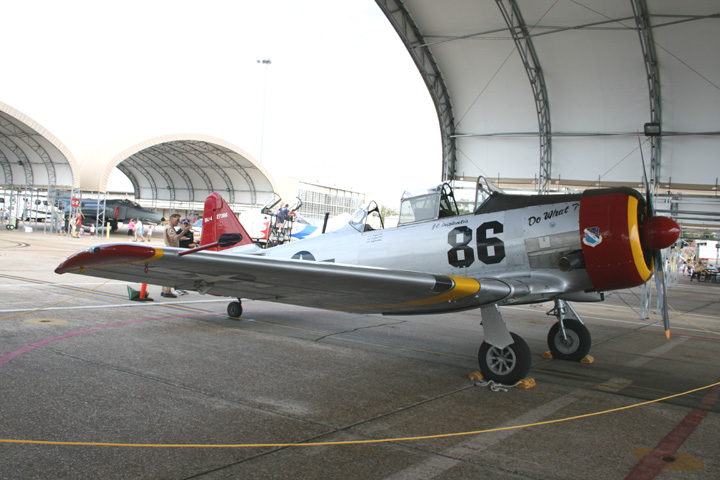 This SNJ is owned by Do Whut Inc.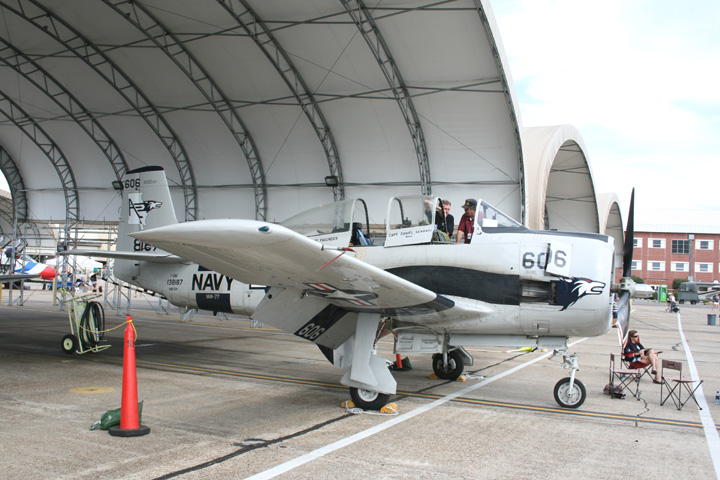 Dan Serrato of LaGrange, GA had his T-28C on display.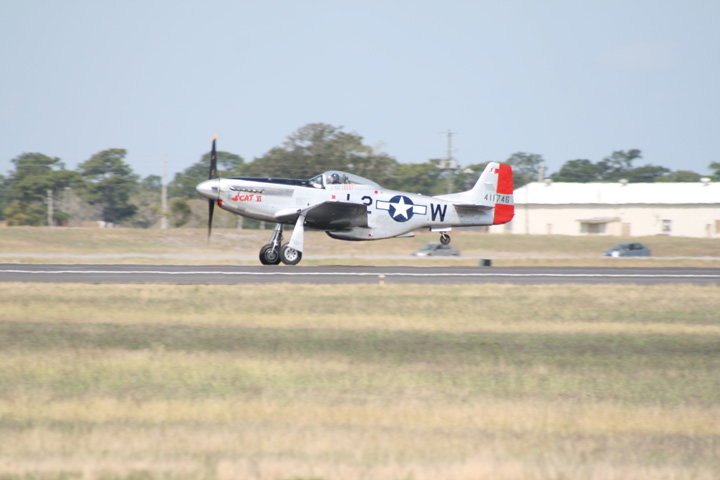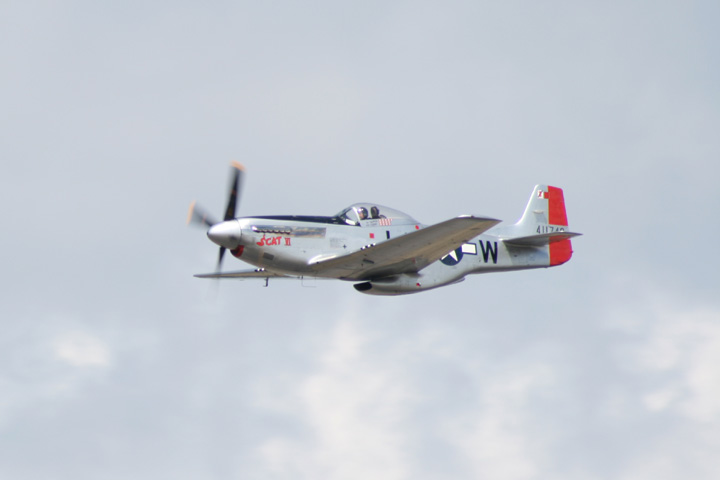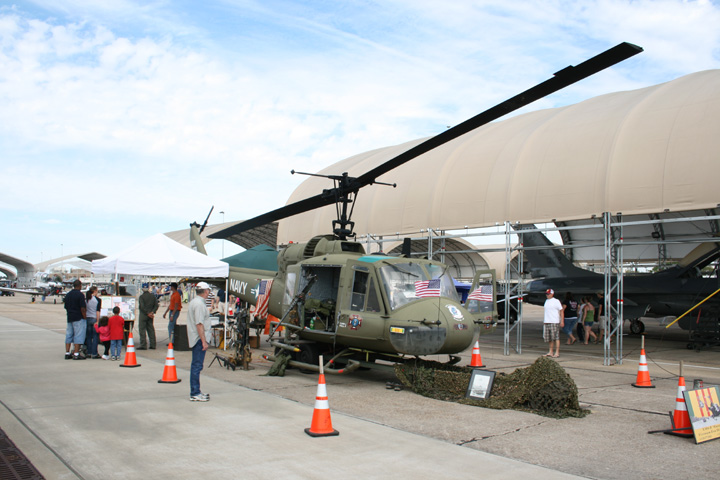 The venerable Huey.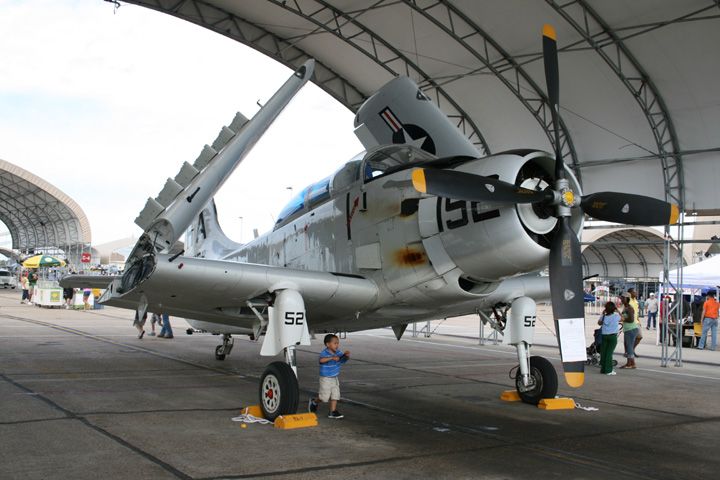 The Cavanaugh Flight Museum in Addison, TX also had this great Skyraider on display.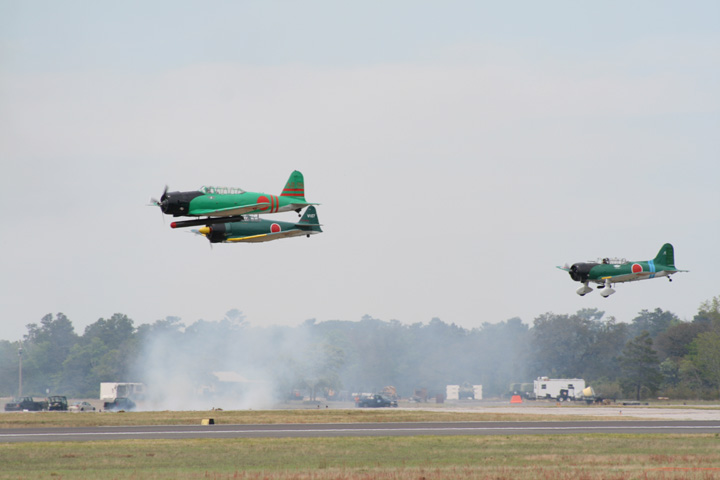 Tora, Tora, Tora!!!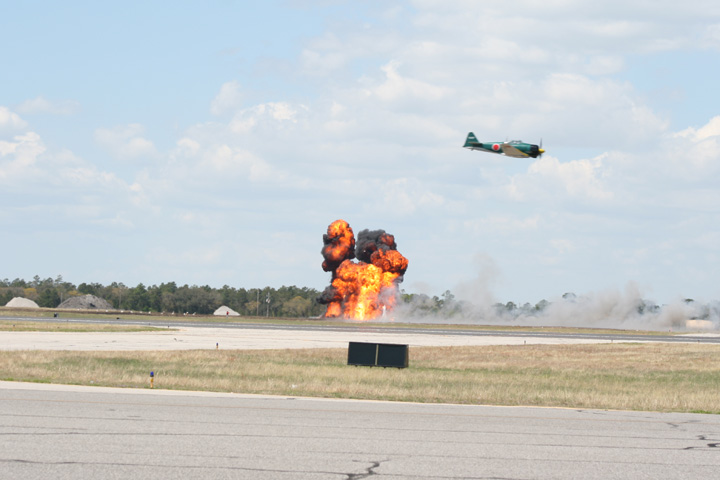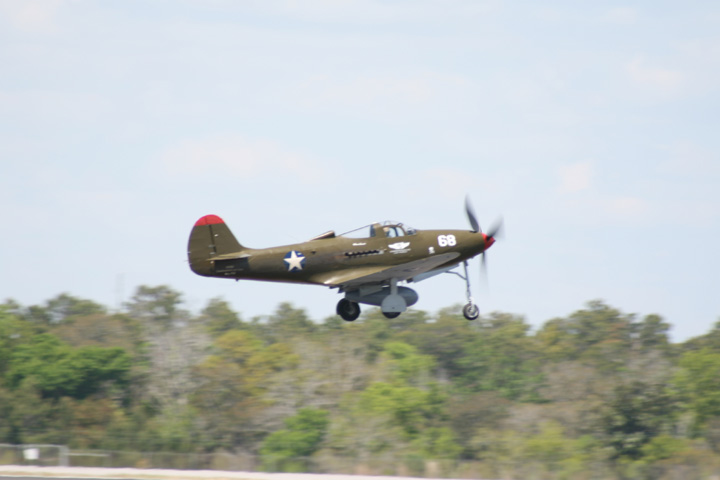 P-39 Aircobra takes off to repel the attack.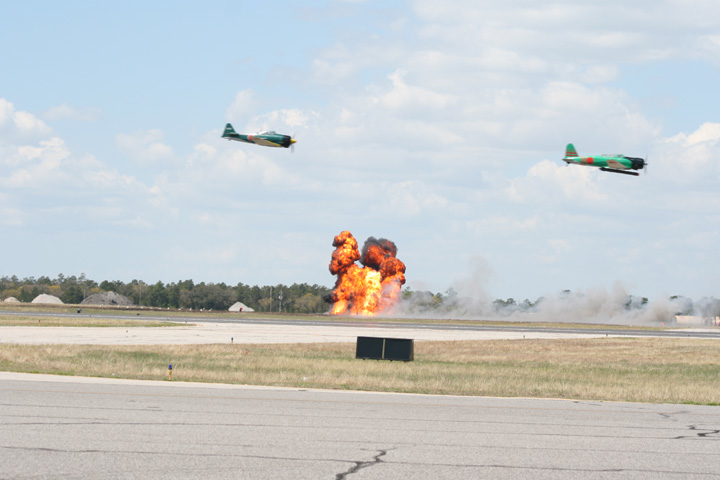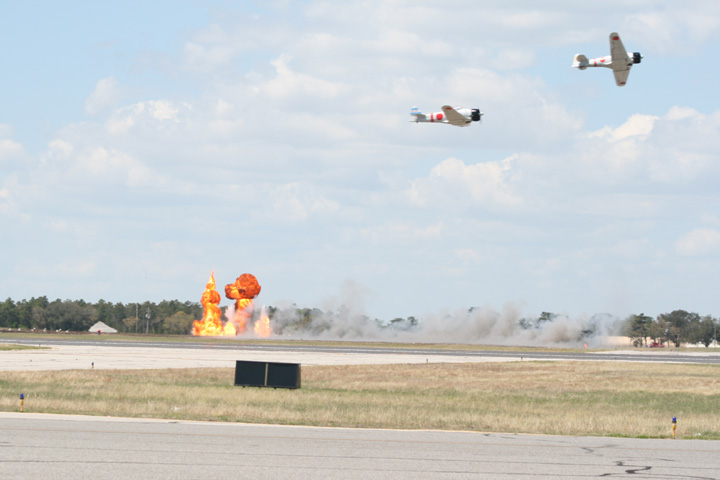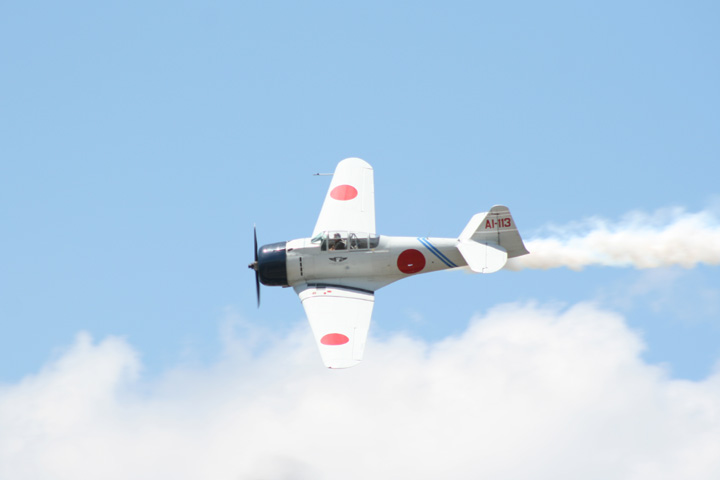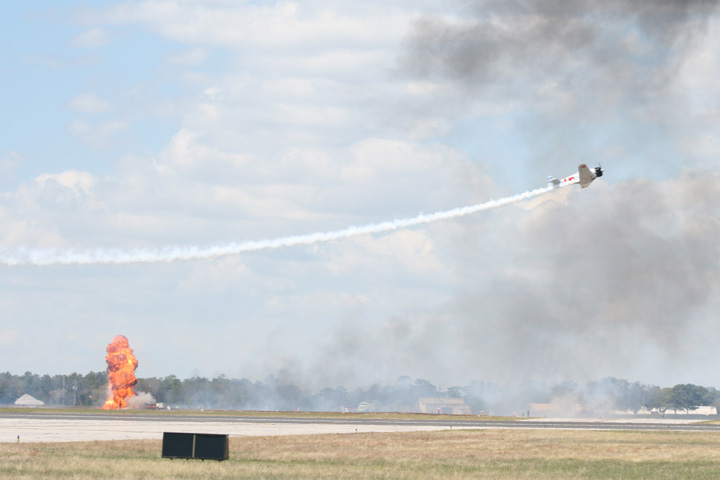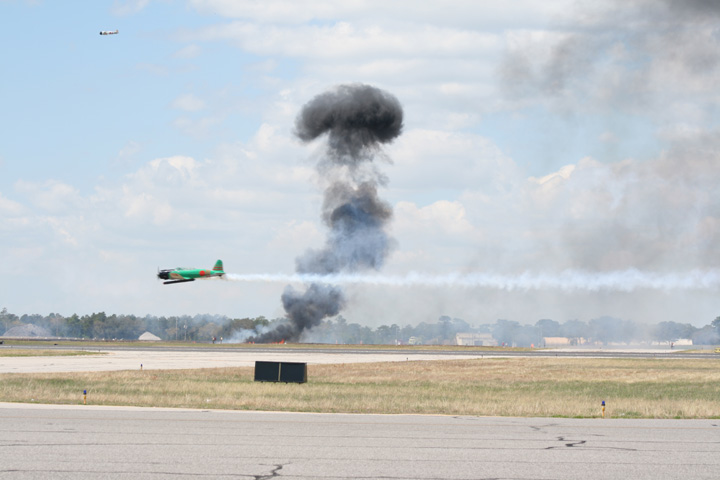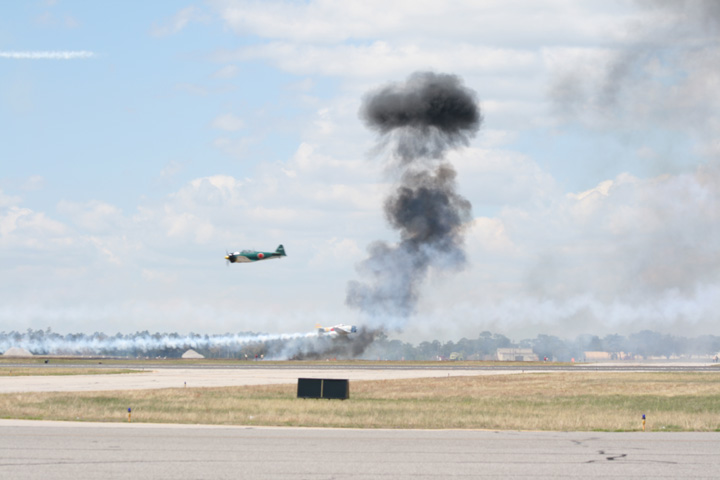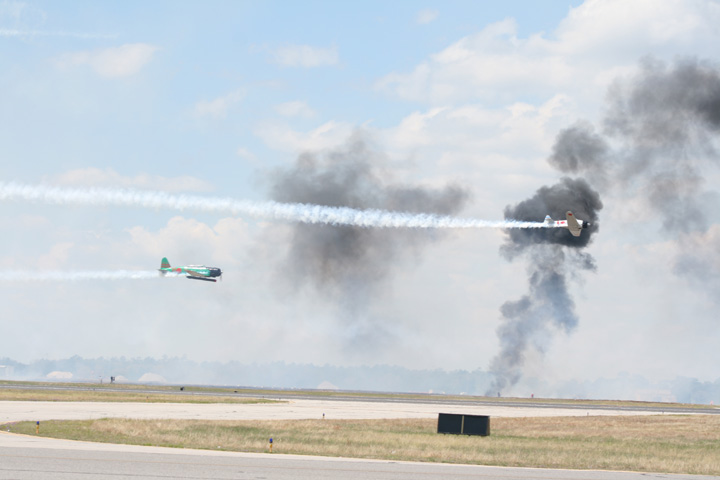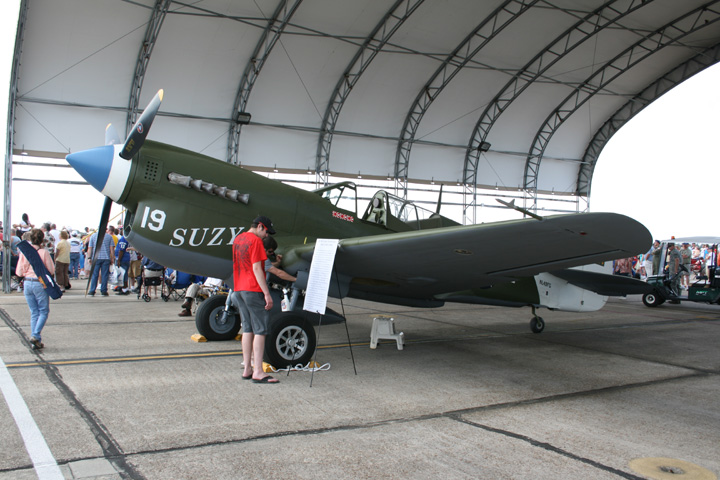 This P-40N served in the Pacific and was restored by John Fallis from Lafayette, LA. It used to hang on display in at the USS Kidd in Baton Rogue, LA.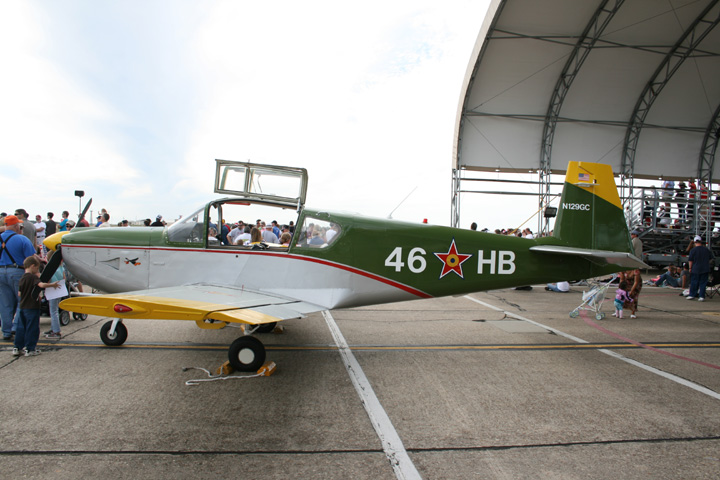 Mary See from Pattison, MS brought in this IAR Brasov 823.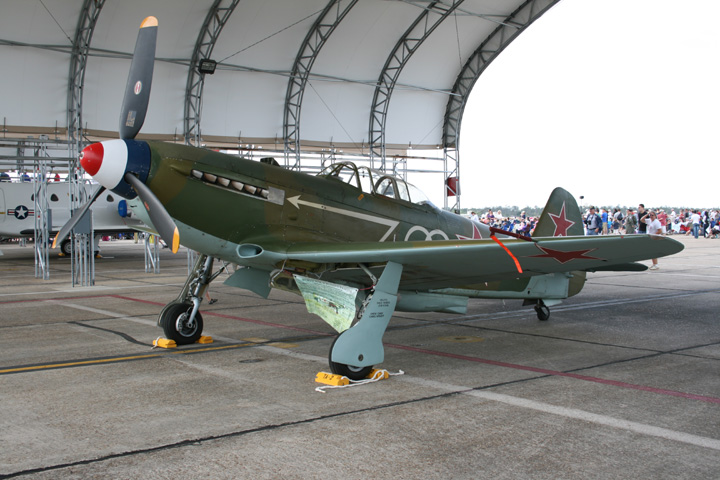 This great looking Yak-9 came in from Alabama and is owned by Jim Cook.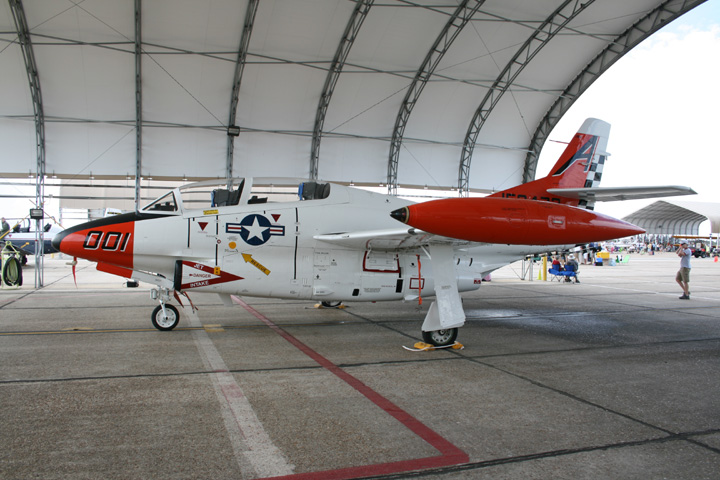 North American T-2 Buckeye.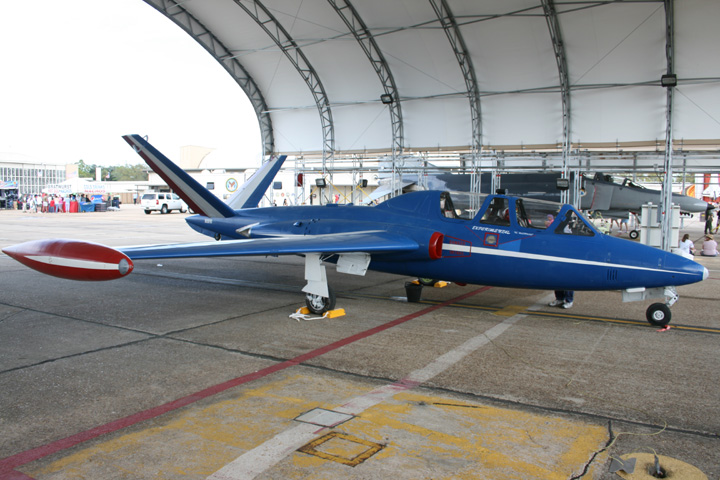 Alfred Maldonado from Ft. Lauderdale, FL had this great Fouga CM170 Magister on display.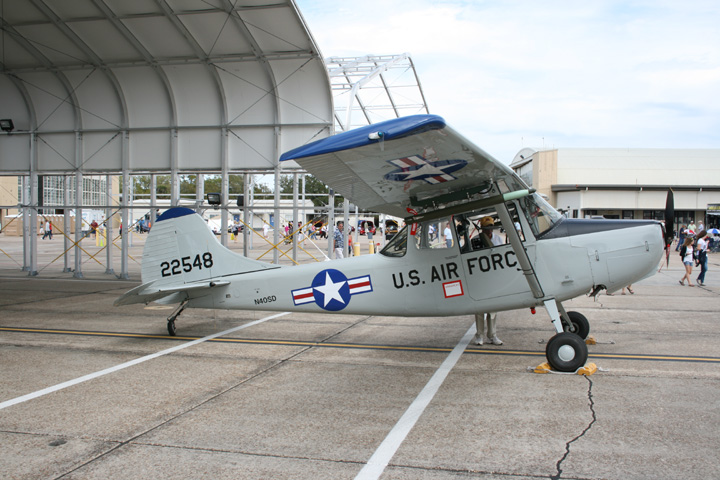 This O-1 is owned by Grey Bird, Inc in Niceville, FL.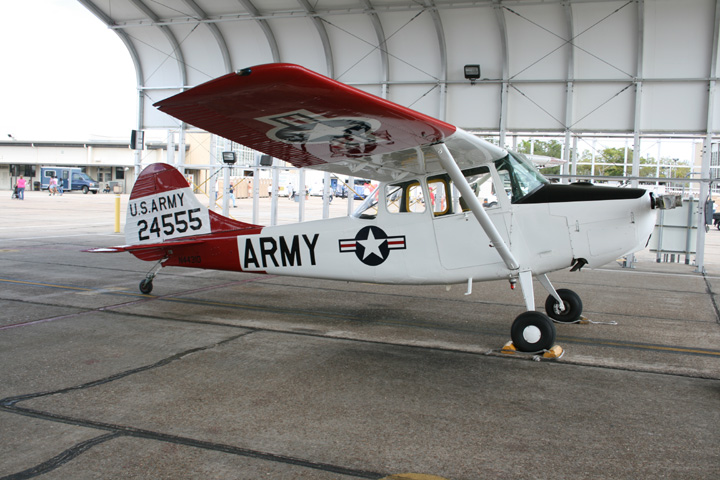 This L-19 is based locally at Ft. Walton Beach, FL.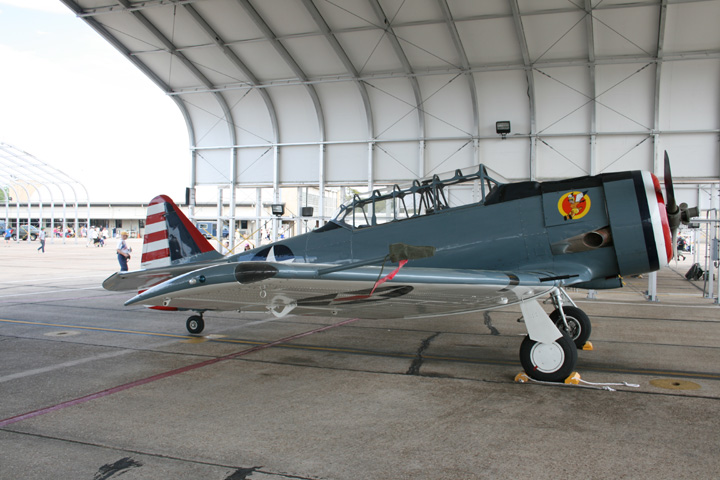 Joe Carnley of nearby Destin, FL had this T-6 on static.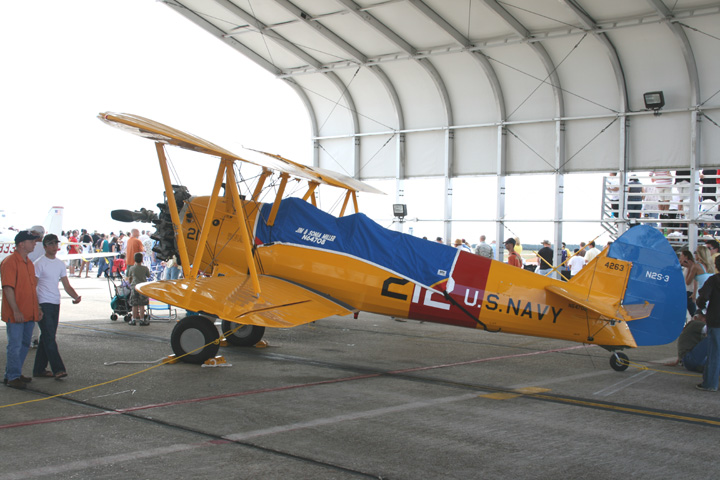 David Miller of Gretna, LA owns this Boeing PT-17.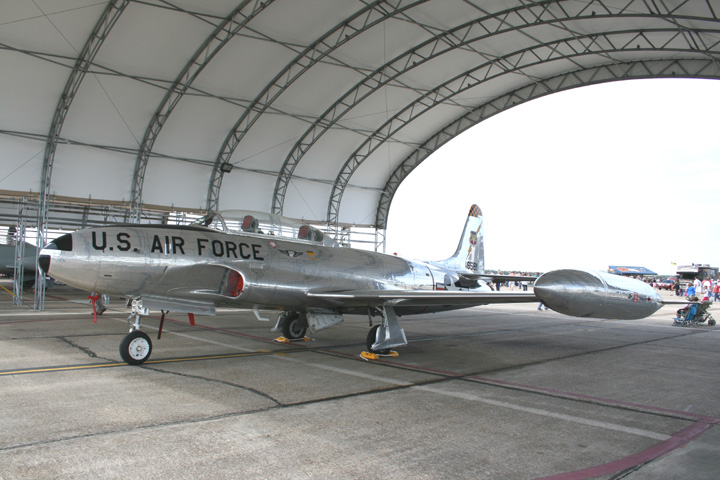 The Golden Gate Wing of the Commemorative Air Force brought this great looking T-33 in all the way from CA.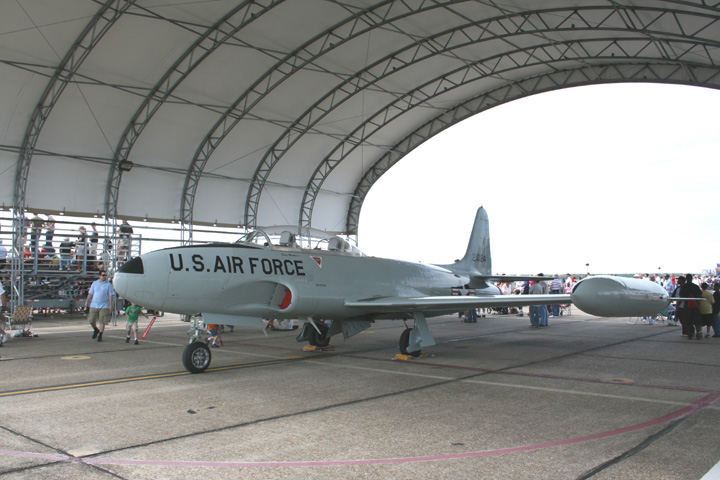 This T-33 which is owned by the Naval Aviation Legacy Foundation came in from Wellington, FL.
Indianapolis, IN Metro Airport Eglin AFB, Fl Urbana, OH B-25 Gathering B-25 Fly-Over at Doolittle Reunion, Dayton, OH Chino, CA Columbia, MO Reading, PA Indianapolis, IN Kokomo, IN Anderson, IN Rockford, IL Ypsilanti, MI Windsor, Ont Marion, IN Waynesville, OH Waukegan, IL Scott AFB, IL Midland, TX