2010 Airshows
Indianapolis, IN Metro Airport Eglin AFB, Fl Urbana, OH B-25 Gathering B-25 Fly-Over at Doolittle Reunion, Dayton, OH Chino, CA Columbia, MO Reading, PA Indianapolis, IN Kokomo, IN Anderson, IN Rockford, IL Ypsilanti, MI Windsor, Ont Marion, IN Waynesville, OH Waukegan, IL Scott AFB, IL Midland, TX
Anderson Darlington Field 50th Anniversary Open House, Anderson IN
July 10, 2010
This airport open house and fly-in was to celebrate the 50th Anniversary of the Anderson, IN airport at this particular location. When it originally opened the Blue Angels were actually on hand and did a show. Fifty years later it was all static display but there were seven excellent warbirds on display as can be seen below.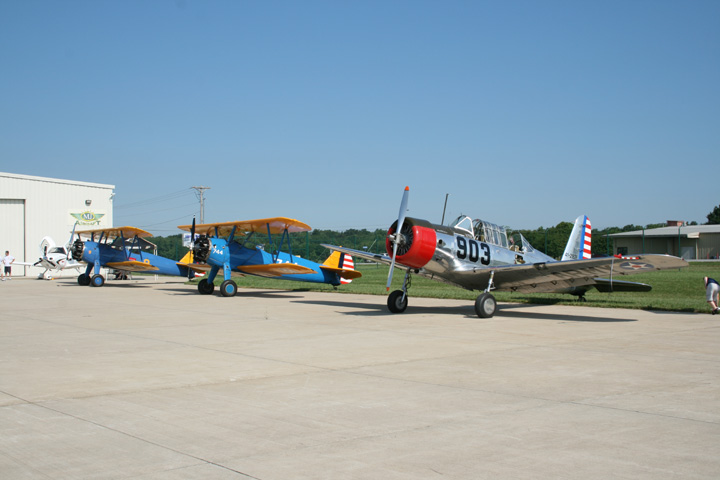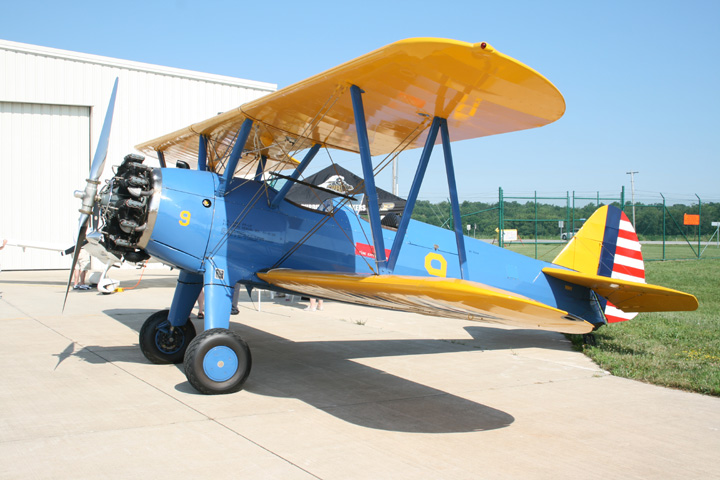 Larry Jacobi from Noblesville, IN brought in this great looking Boeing PT-17. It was one half of a flight of two PT-17s that were on display.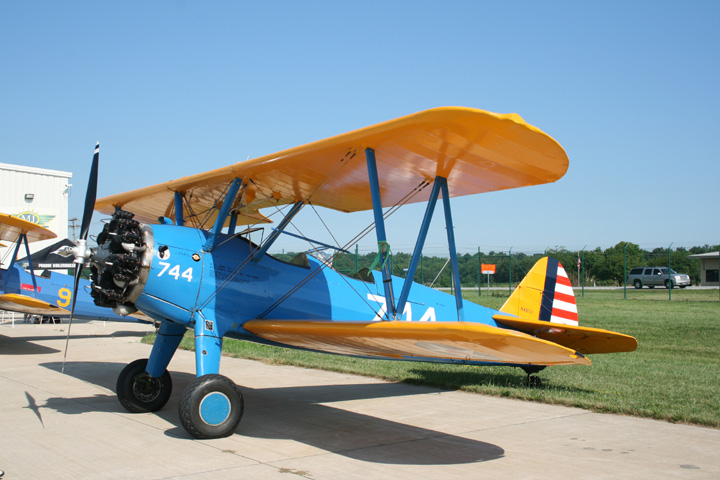 Jon Mynderse of Indianapolis had the other half of flight of two PT-17s on the ramp. Another excellent looking restoration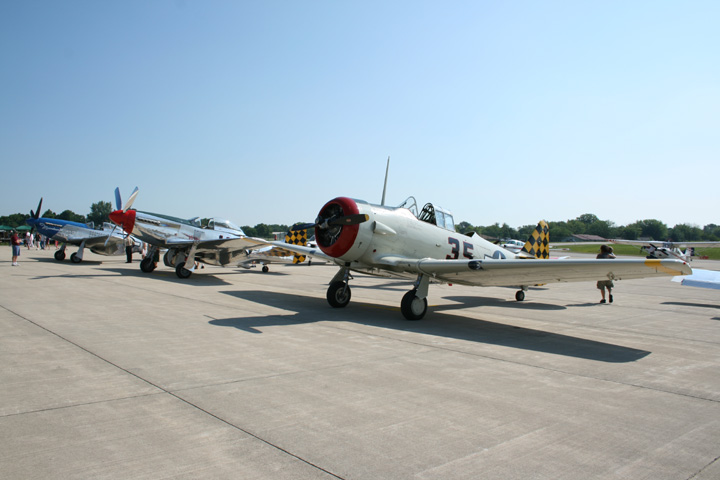 Here are the two Mustangs and the T-6 Texan.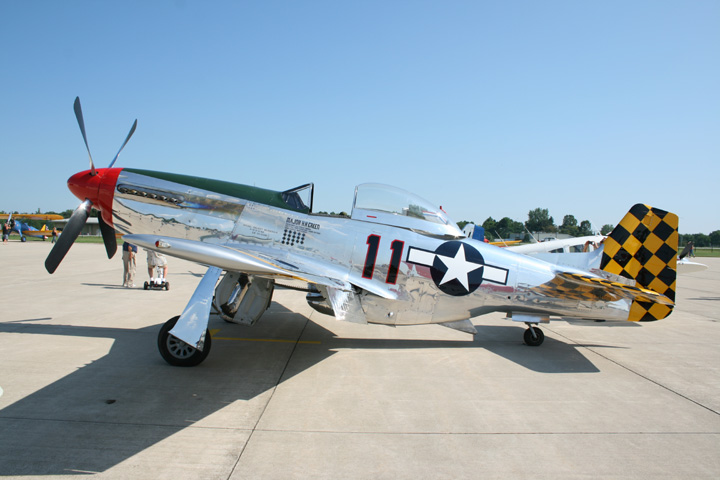 Nathan Davis flew in his Checker Tail P-51 Mustang from Kokomo, IN.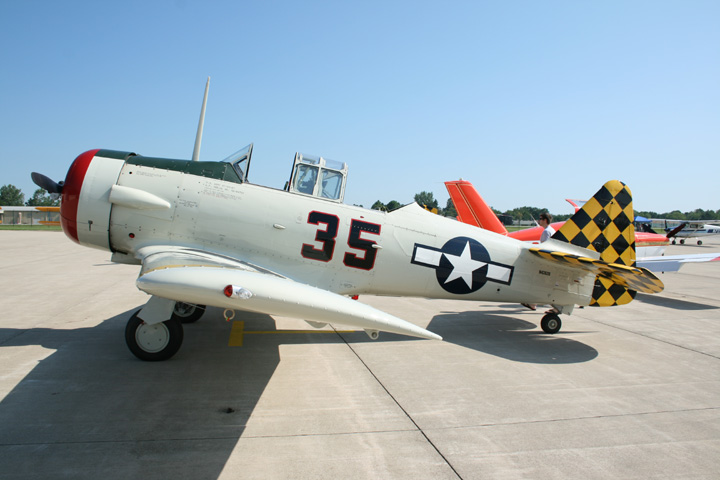 This Checker Tail T-6 also belongs to Nathan Davis. Laura Stants from Kokomo flew it in for the event.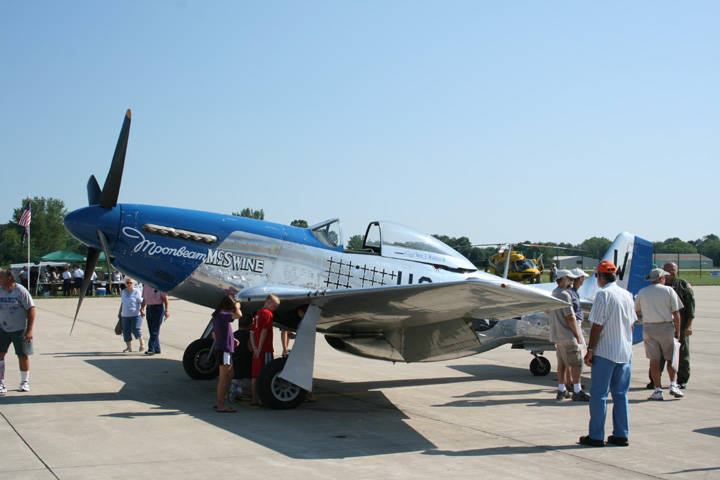 A crowd of interested persons are taking a look at Vlado Lenoch's P-51 Moonbeam McSwine.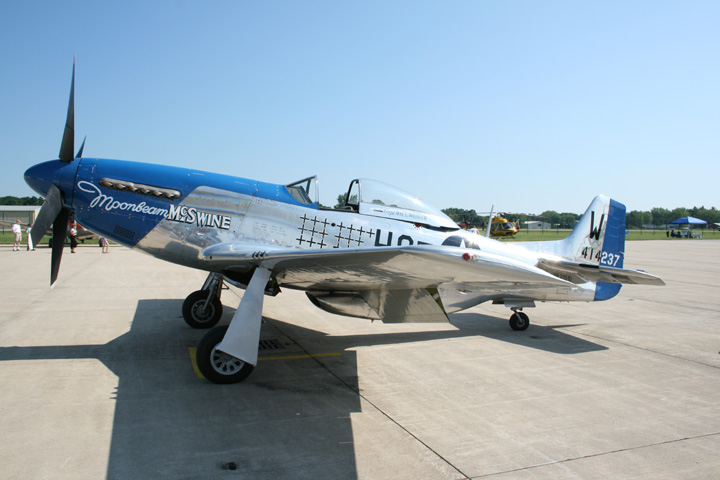 A shot of the Mustang with no one around.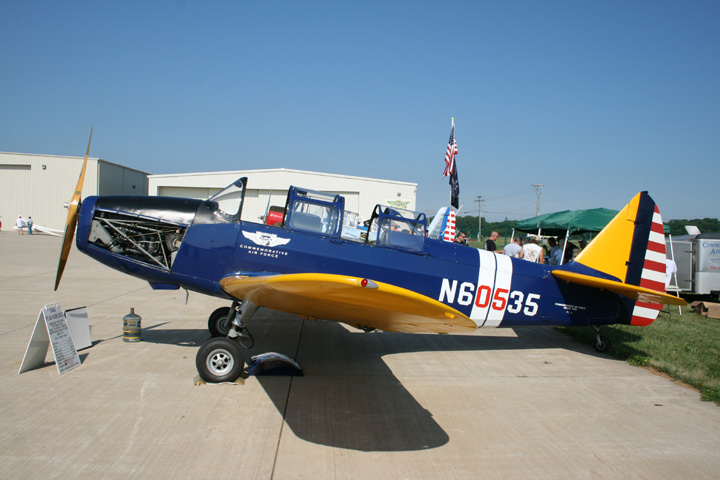 This excellent looking Fairchild PT-26 is operated by the Indiana Wing of the CAF.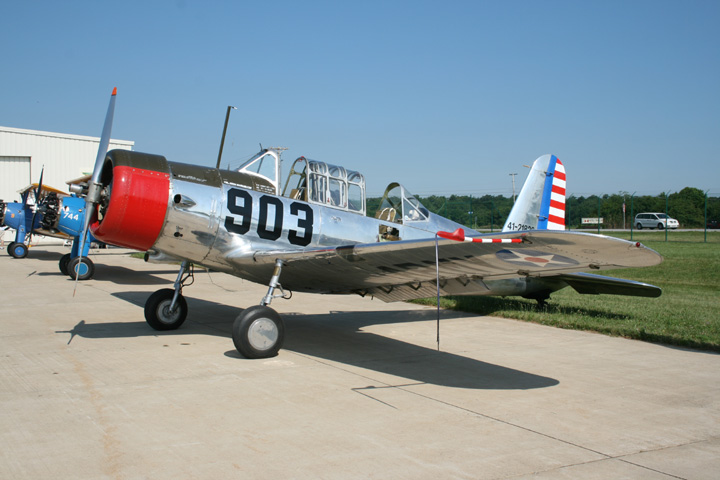 This highly polished BT-13 belongs to Greg Mahler from Indianapolis.

Indianapolis, IN Metro Airport Eglin AFB, Fl Urbana, OH B-25 Gathering B-25 Fly-Over at Doolittle Reunion, Dayton, OH Chino, CA Columbia, MO Reading, PA Indianapolis, IN Kokomo, IN Anderson, IN Rockford, IL Ypsilanti, MI Windsor, Ont Marion, IN Waynesville, OH Waukegan, IL Scott AFB, IL Midland, TX