2010 Airshows
Indianapolis, IN Metro Airport Eglin AFB, Fl Urbana, OH B-25 Gathering B-25 Fly-Over at Doolittle Reunion, Dayton, OH Chino, CA Columbia, MO Reading, PA Indianapolis, IN Kokomo, IN Anderson, IN Rockford, IL Ypsilanti, MI Windsor, Ont Marion, IN Waynesville, OH Waukegan, IL Scott AFB, IL Midland, TX
World War II Weekend, Reading, PA
June 4-6, 2010 (Photos taken Saturday June 5)
This was the 20th Anniversary of the WWII Weekend at Reading and the Museum and event coordinators went all out to have an excellent selection of WWII warbirds on display and in the air. At least on Saturday the hazy conditions that prevailed during the afternoon airshow prevented capturing the great colors of the warbirds as they flew the show.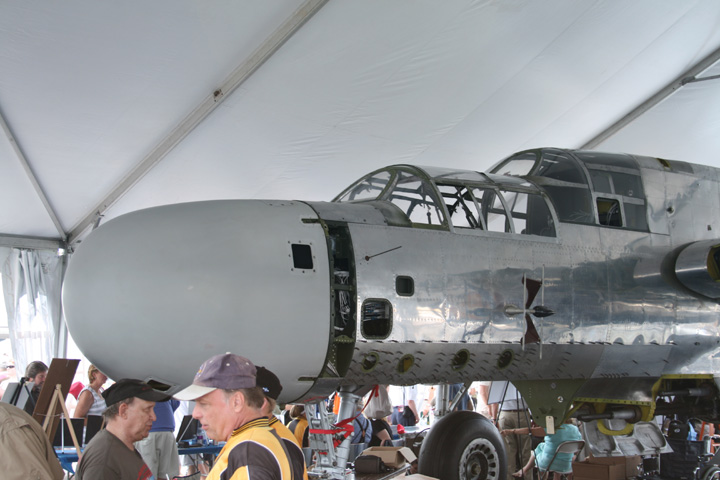 The Mid Atlantic Air Museum is all about this P-61 restoration. All of the hard work over the past 20 years is starting to pay off.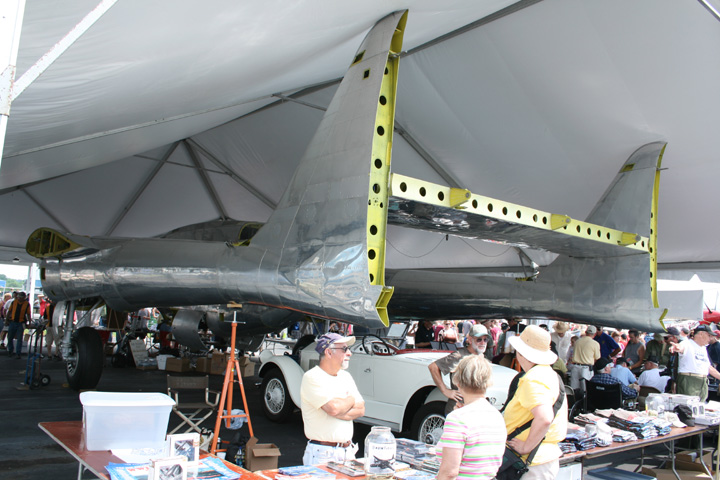 The Black Widow was covered by at tent to protect it from the elements and also give a focus point for the sale of P-61 items to help fund the restoration.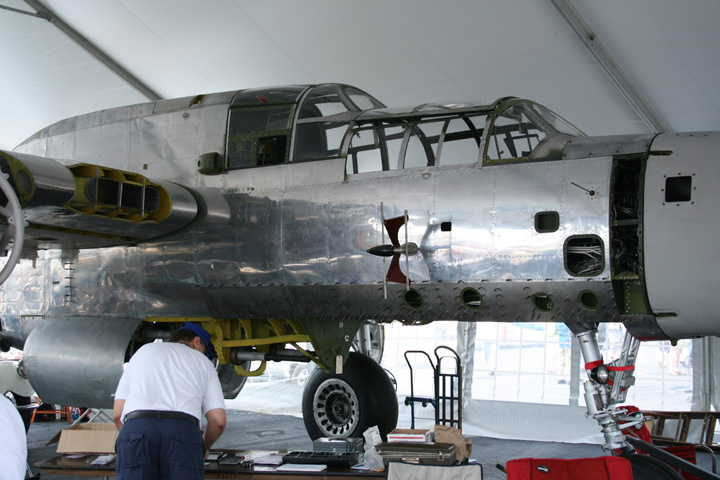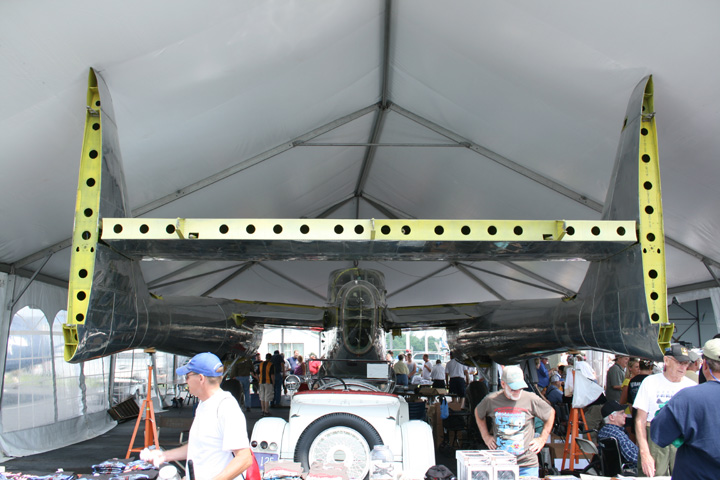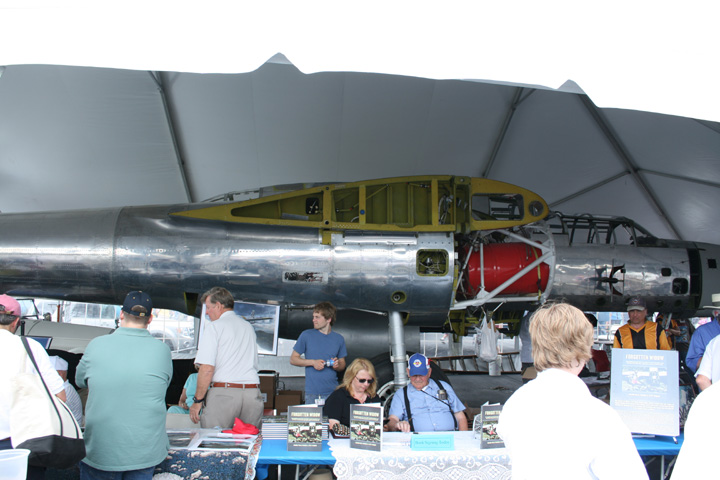 The gentleman sitting at the table selling and autographing the books is Gene Strine, who has spent the last 20 years working on acquiring the P-61 and then leading the restoration project of the aircraft.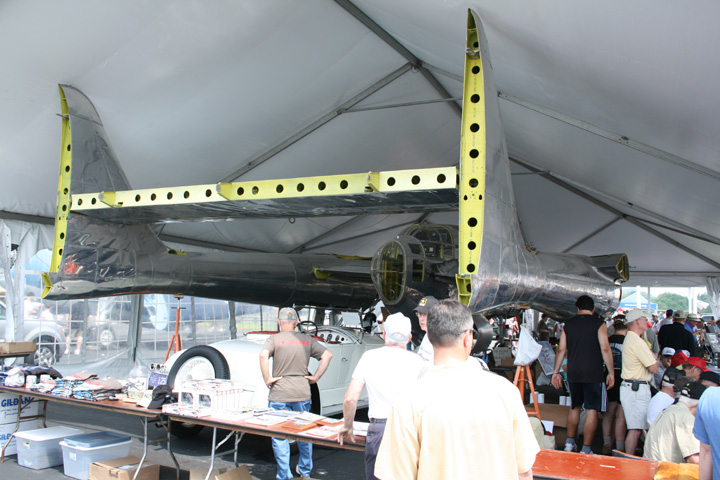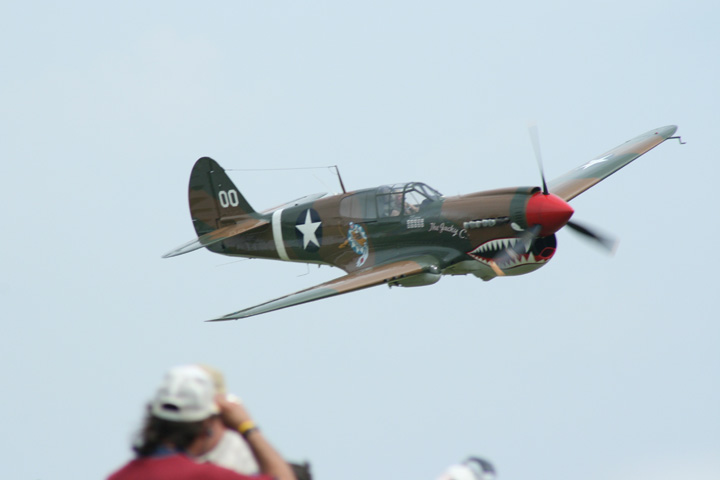 Down so low one has to hang on his hat!! We only got one pass like this but it was great.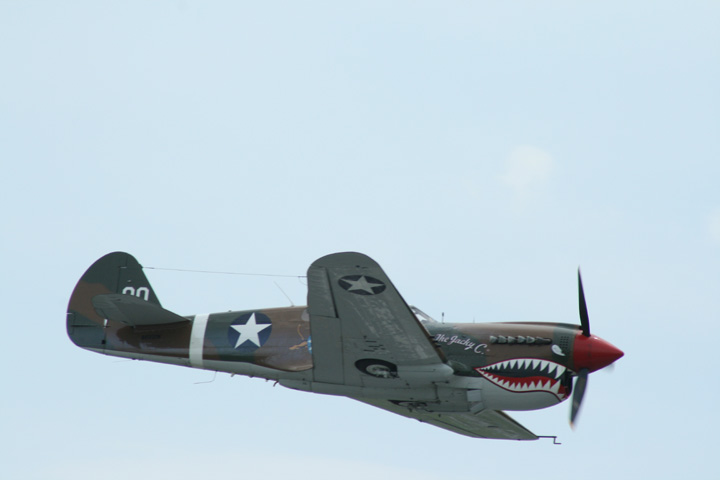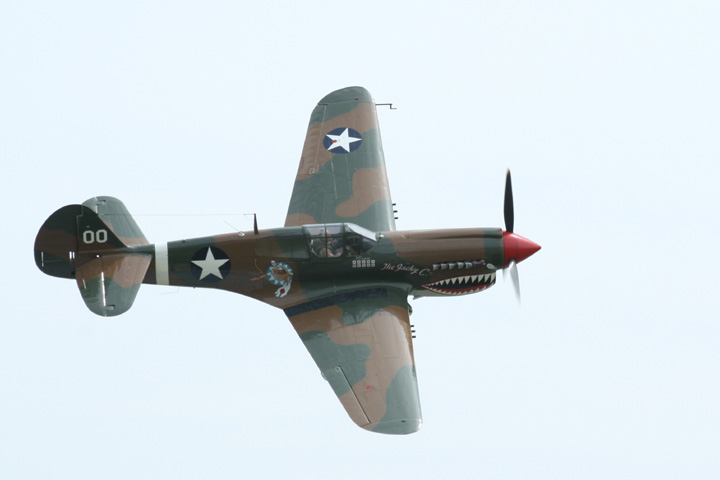 Dan Dameo from the Air Power Museum did a great job showcasing the abilities of the Curtiss P-40 Warhawk.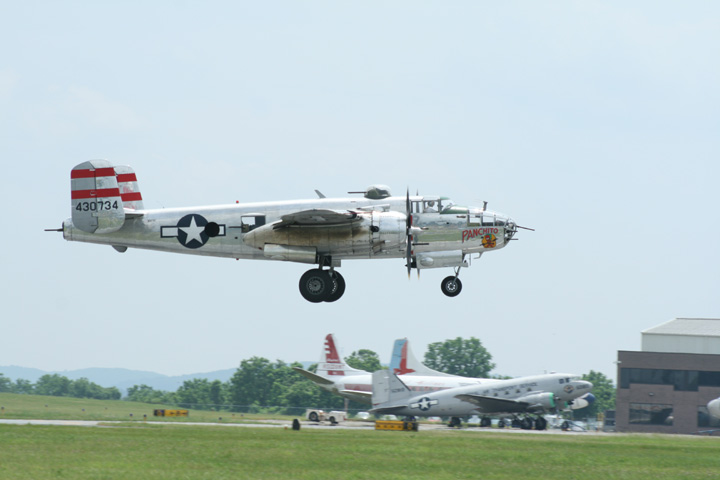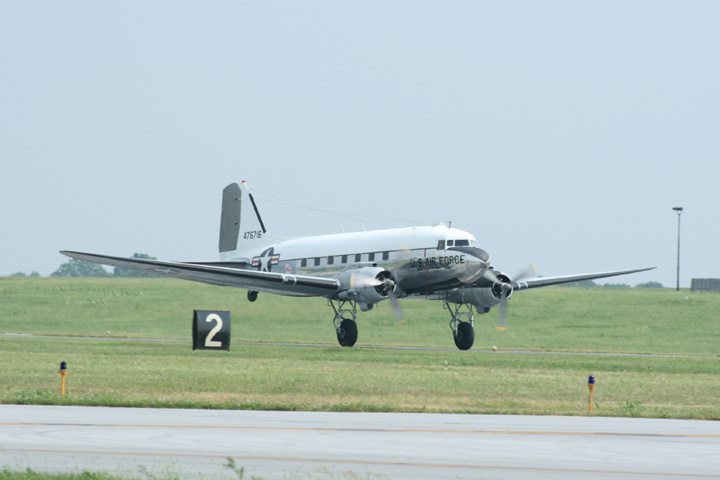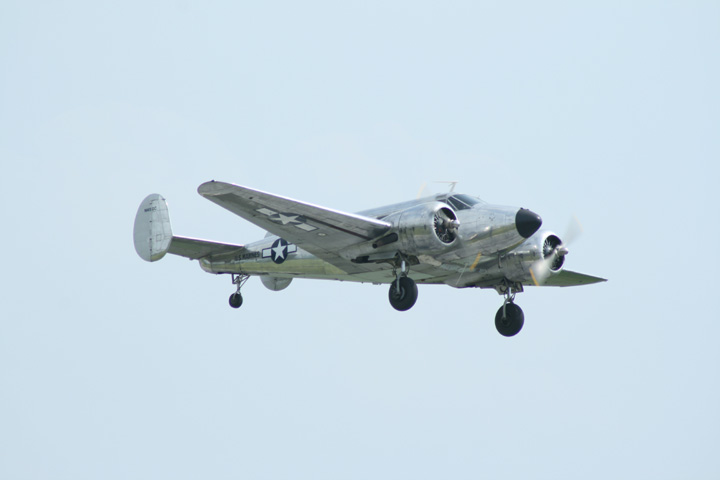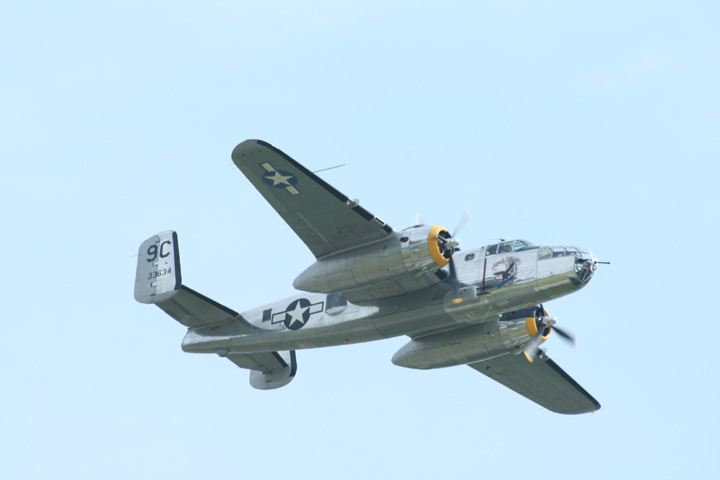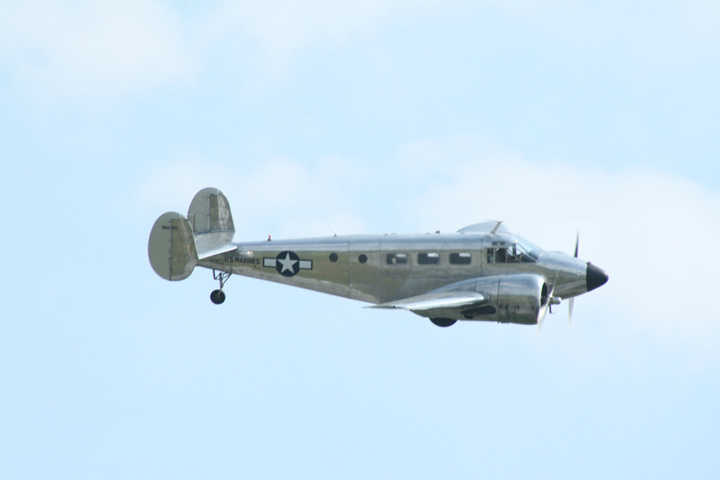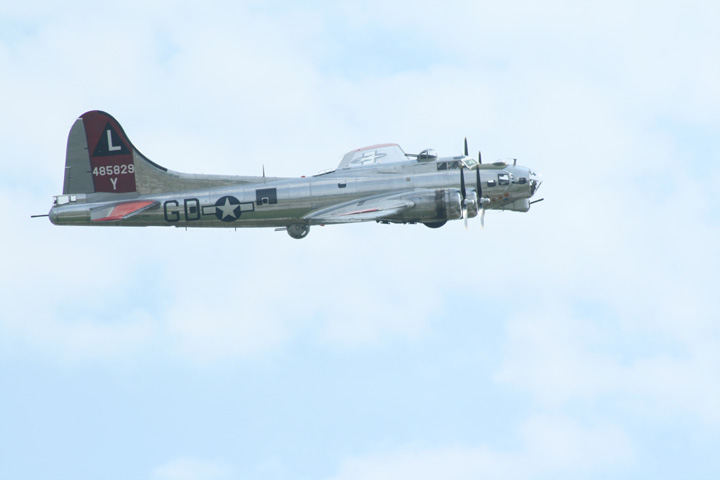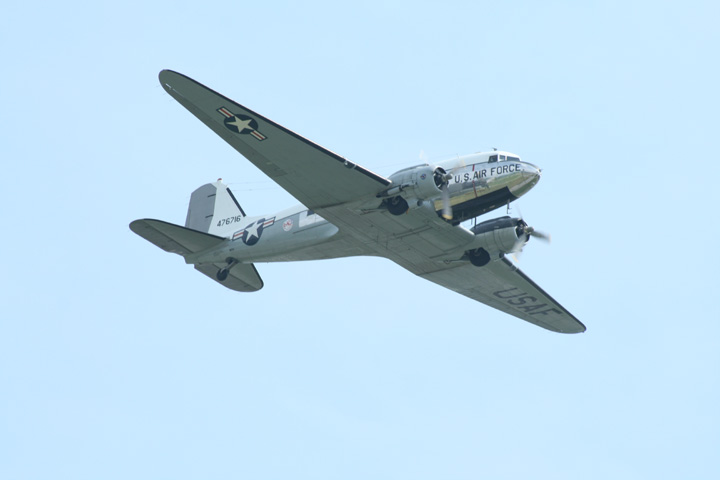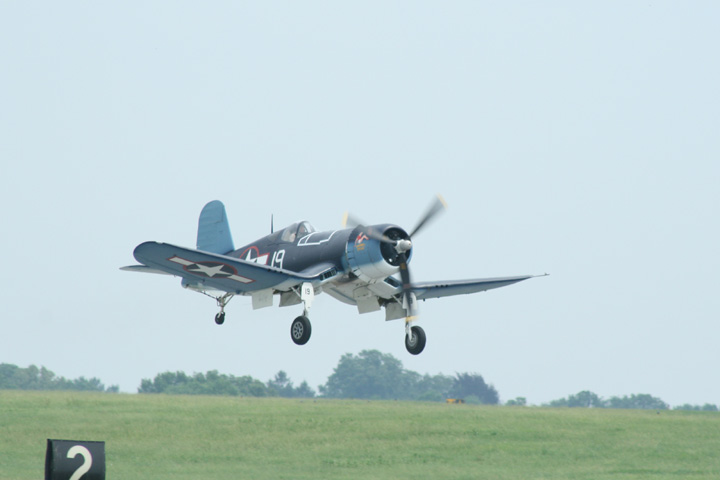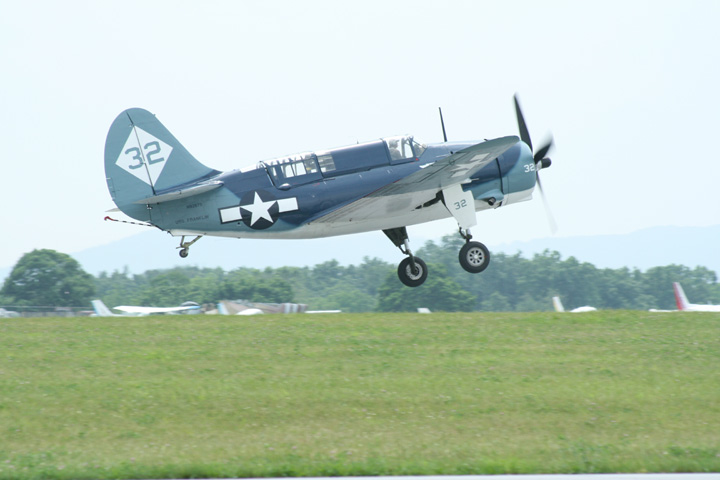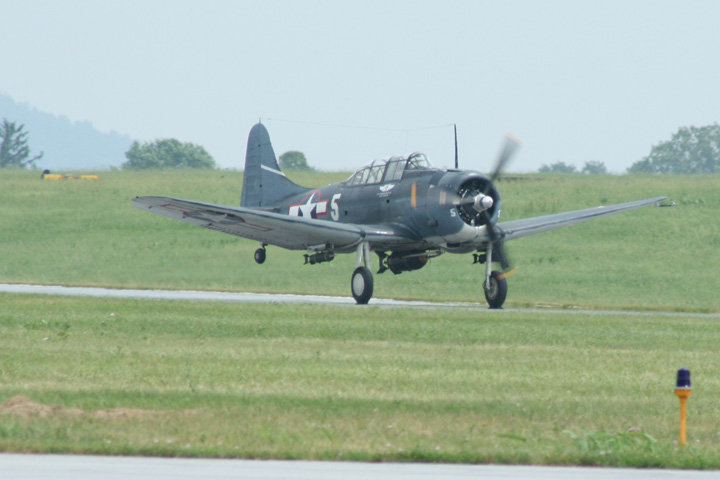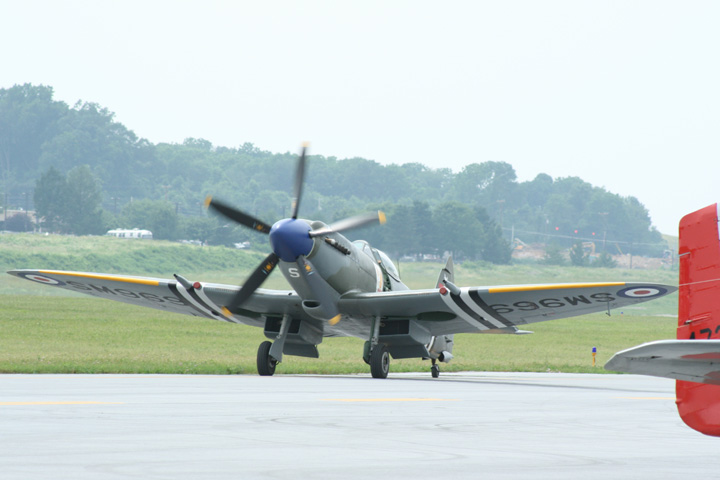 Jim Beasly taxies out with his Griffon powered Mark XVIII Spitfire.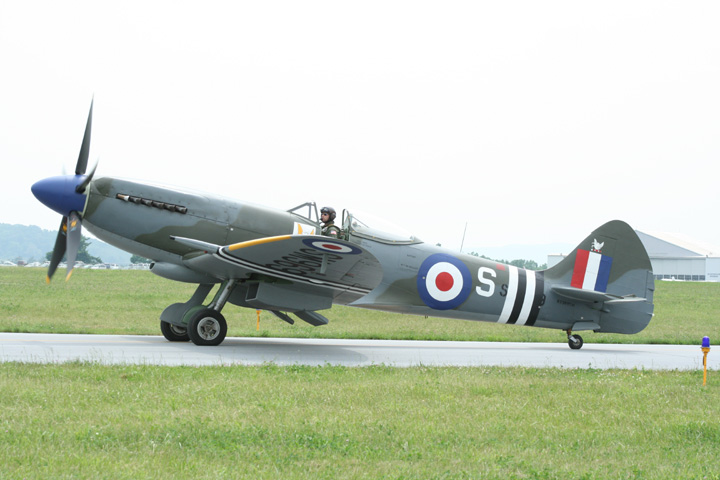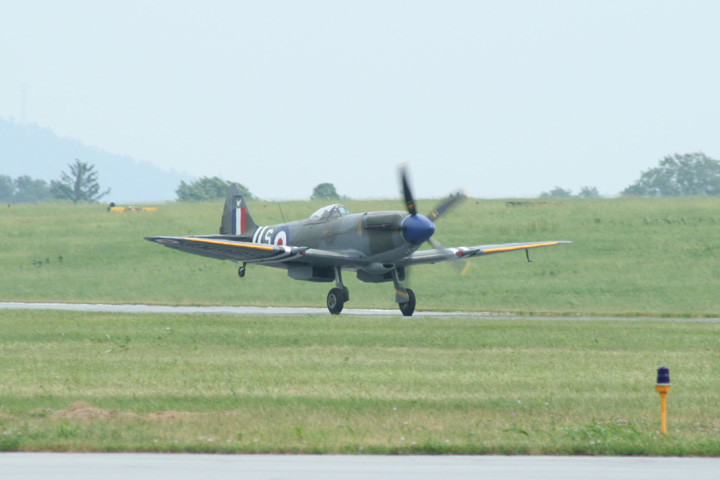 Jim on the take-off roll.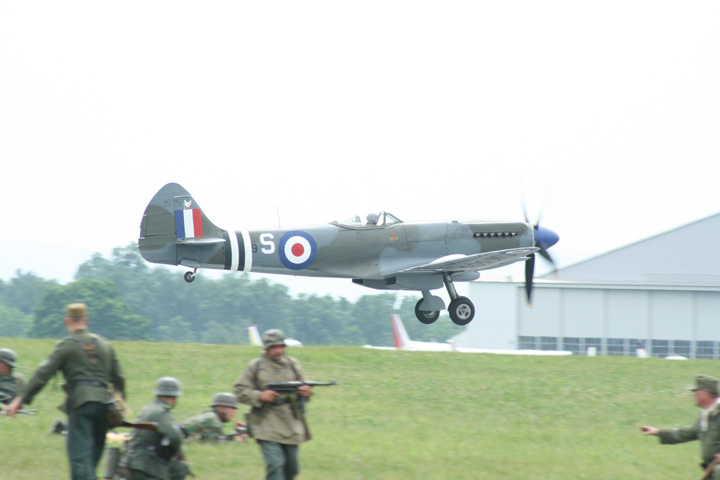 The Spirfire lifts off while German re-enactors are given orders by their officer.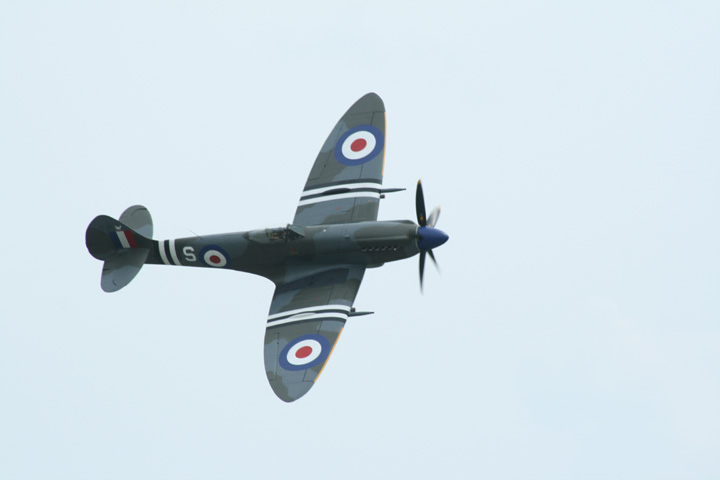 The haze on Saturday at the show did not assist in taking photos of flying aircraft, especially those in dark camouflage.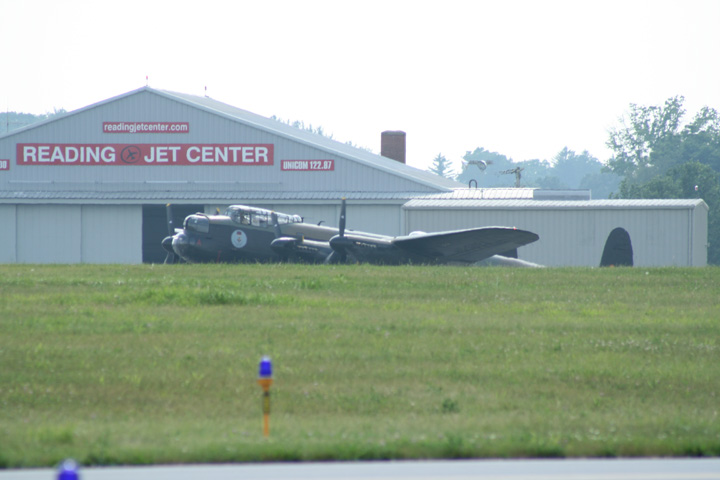 The Lancaster from the Canadian Warplane Heritage Museum appears from behind the rise as it taxies out for takeoff.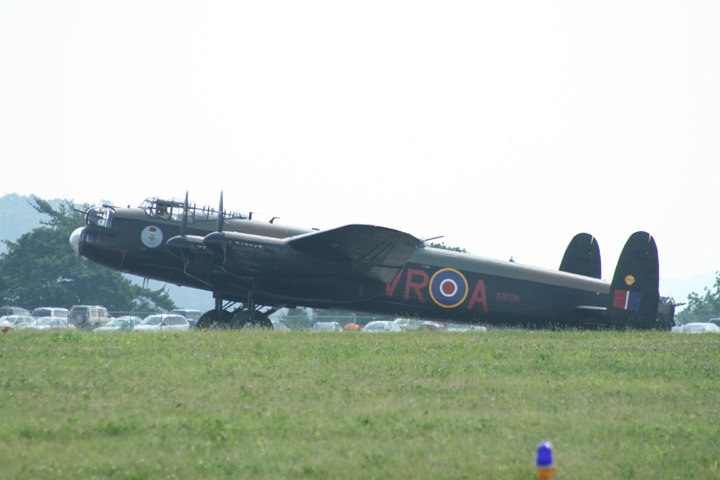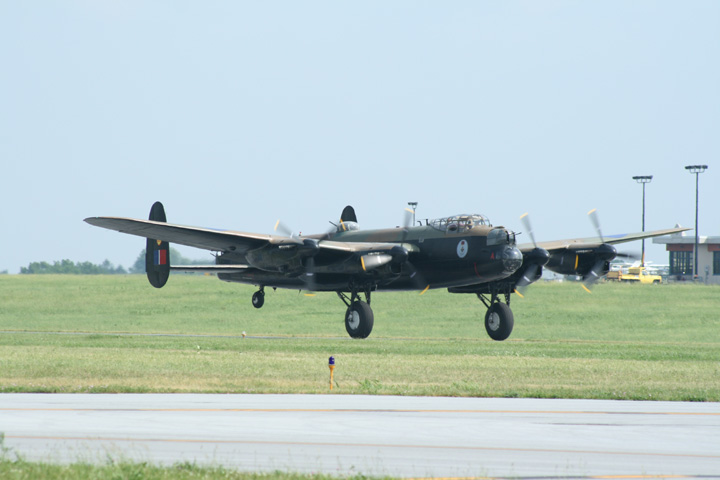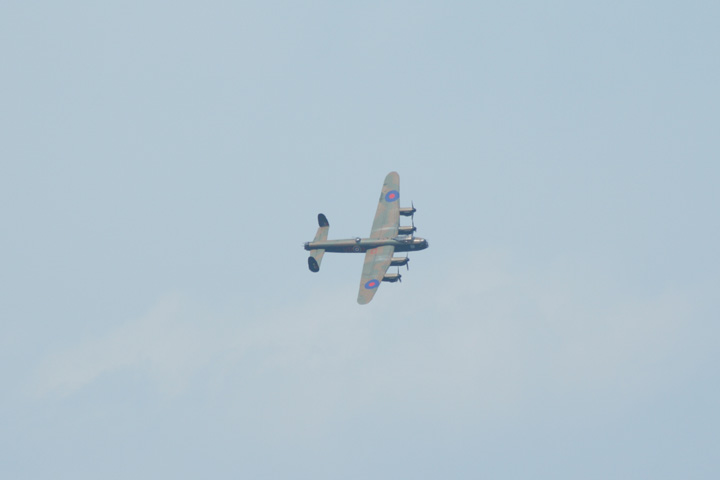 I will do my best to get to a show with the Lancaster as it turns tight and puts on a great show.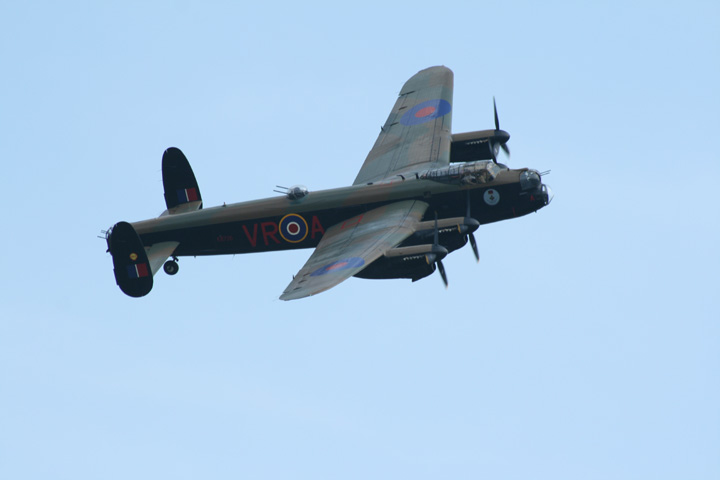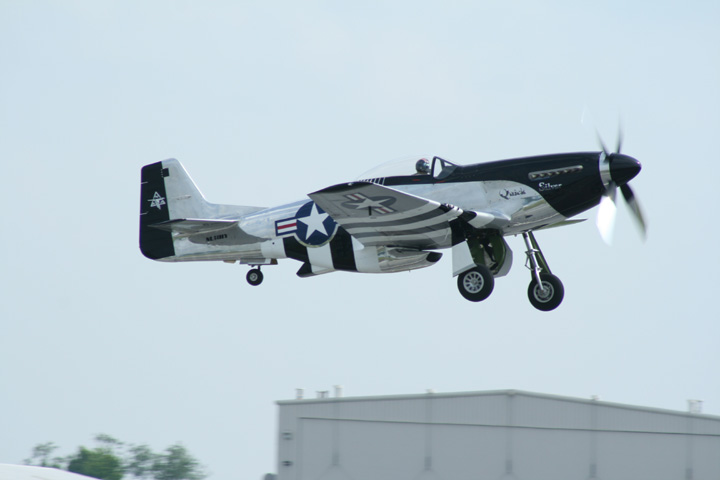 P-51 Quick Silver with Scott Yoak at the controls.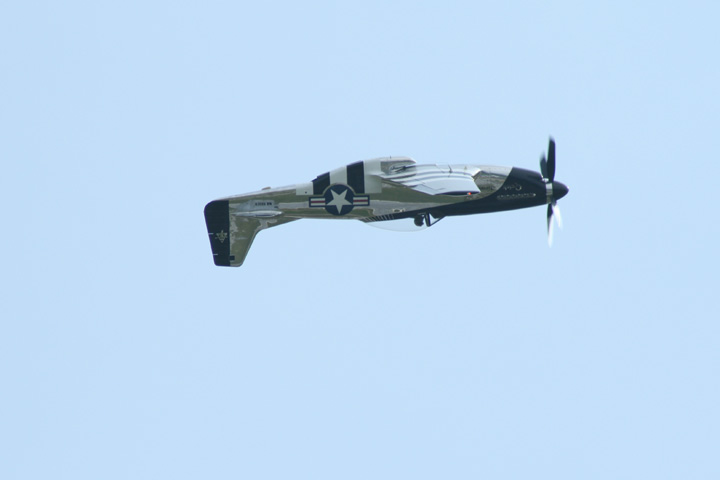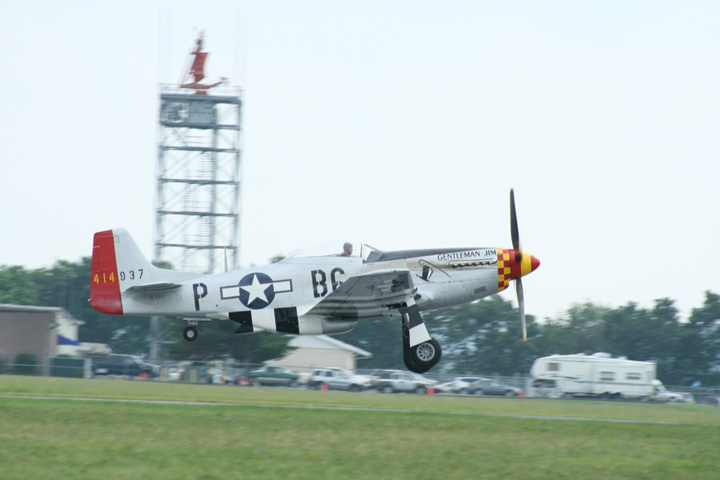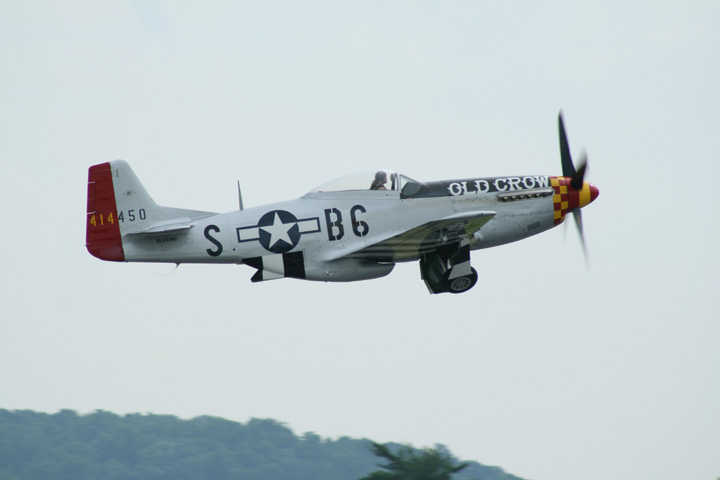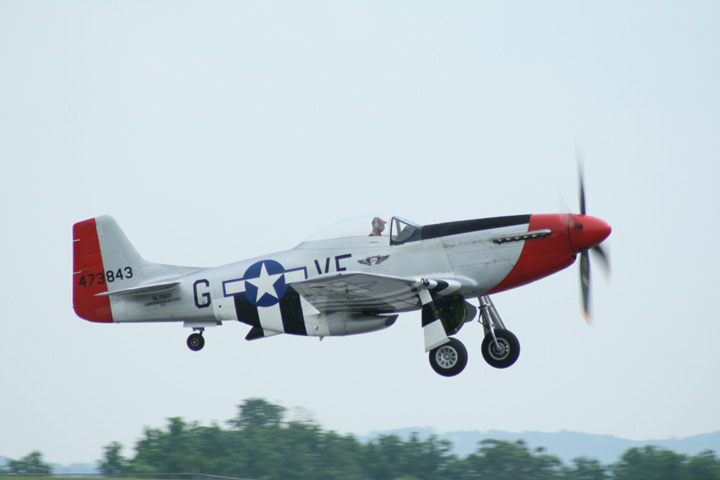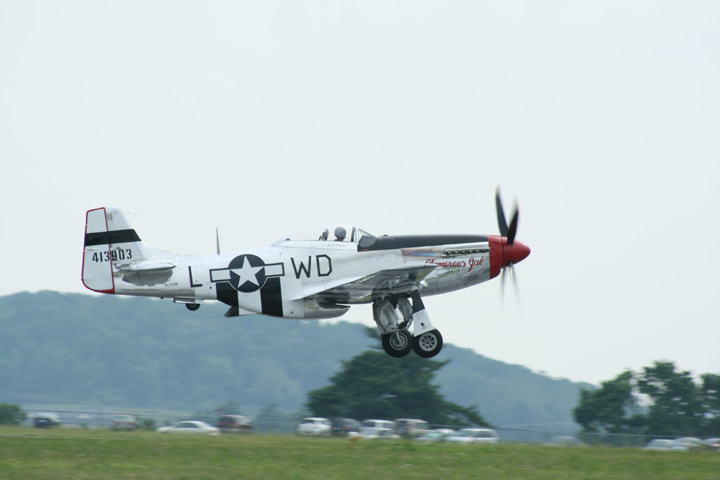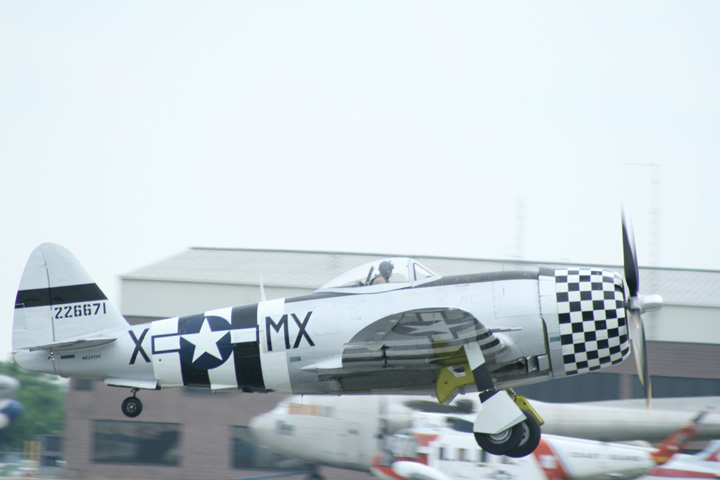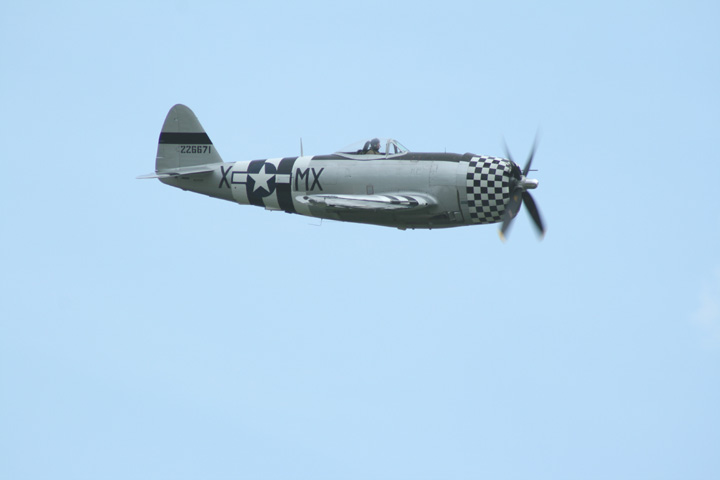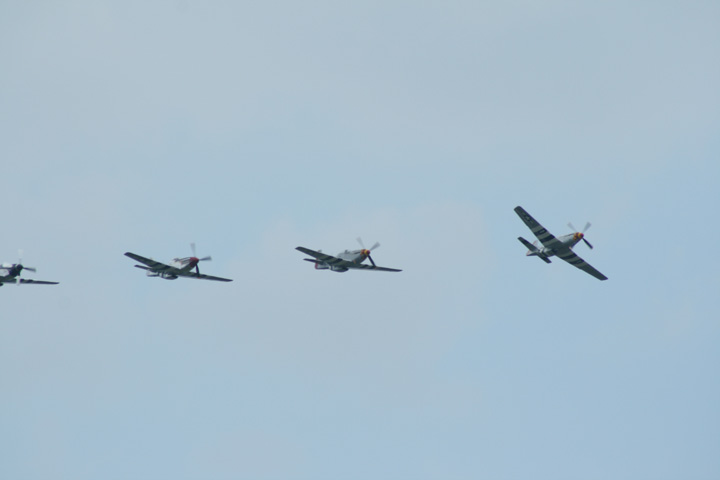 Almost got all four in the photo as they finish up flying and do a fighter break.
Indianapolis, IN Metro Airport Eglin AFB, Fl Urbana, OH B-25 Gathering B-25 Fly-Over at Doolittle Reunion, Dayton, OH Chino, CA Columbia, MO Reading, PA Indianapolis, IN Kokomo, IN Anderson, IN Rockford, IL Ypsilanti, MI Windsor, Ont Marion, IN Waynesville, OH Waukegan, IL Scott AFB, IL Midland, TX