Arlington Naval Air Museum Boeing Future of Flight Center Canadian Museum of Flight Evergreen Aviation and Space Museum Flying Heritage Museum Fort Lewis Museum Historic Flight Museum Heritage Flight Museum McChord AFB Museum Museum of Flight Museum of Flight Restoration Center Tillamook Air Museum
Warbird and Aviation Museums of the Pacific Northwest
Historic Flight Museum - Paine Field, Everett, WA
May 29, 2012
The Historic Flight Museum on the SW corner of Paine Field and is John Session's facility.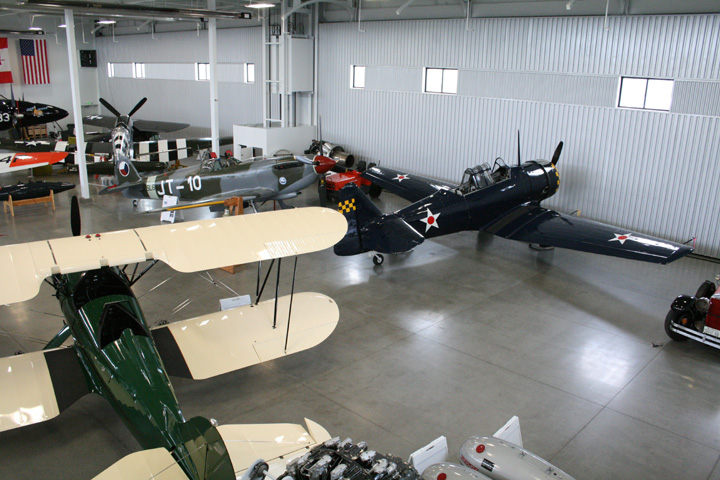 The hangar is brand new and one can eat off the floor without a plate. Each aircraft is pristine.

The Spitfire served with 312 Squadron of the RAF, which was made up of Czech pilots, then went to Czechoslovakia, then to Israel to fight in the 1948 war and then to Burma where it was involved in an accident and when put on display there had a T-6 tail section. It took "more money" to restore this back to flying condition.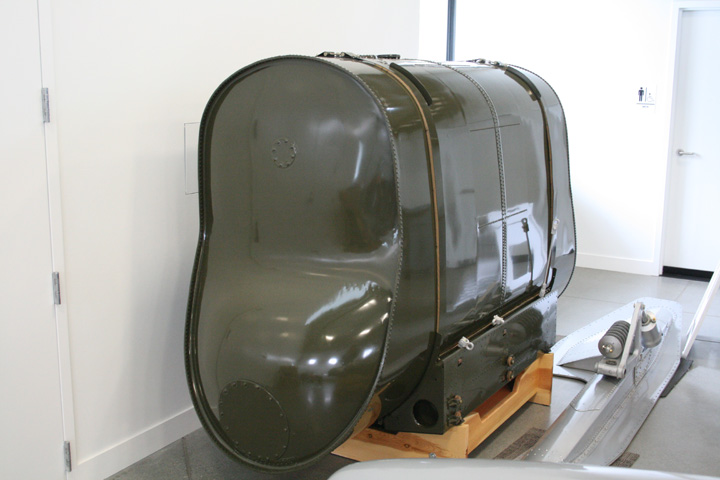 Everything inside the museum has been restored to pristine condition, including this B-25 bombay fuel tank.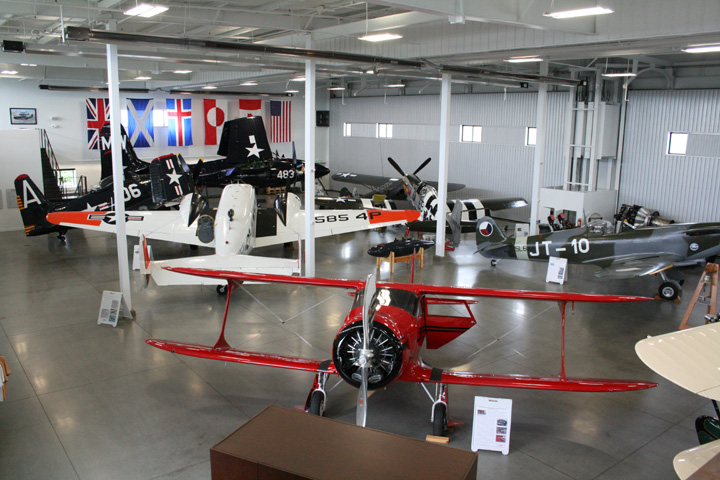 The Twin Beech and L-4 were just added to the collection, which caused a Beaver to go outside. Although they don't show up in any of the photos there were 3, possibly 4 full time mechanics working on the aircraft.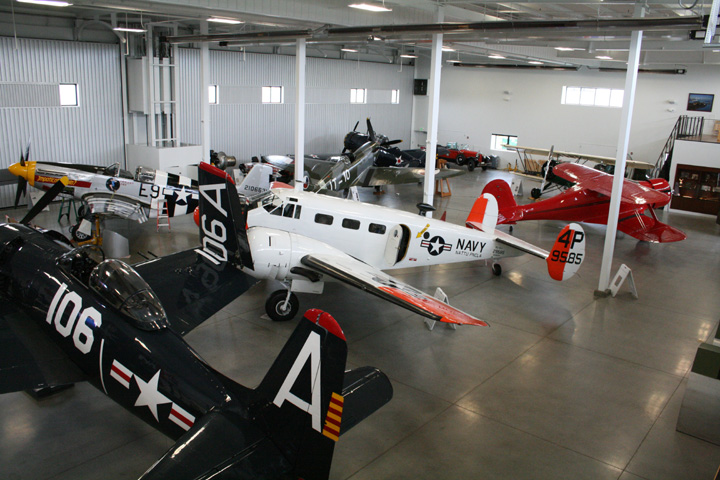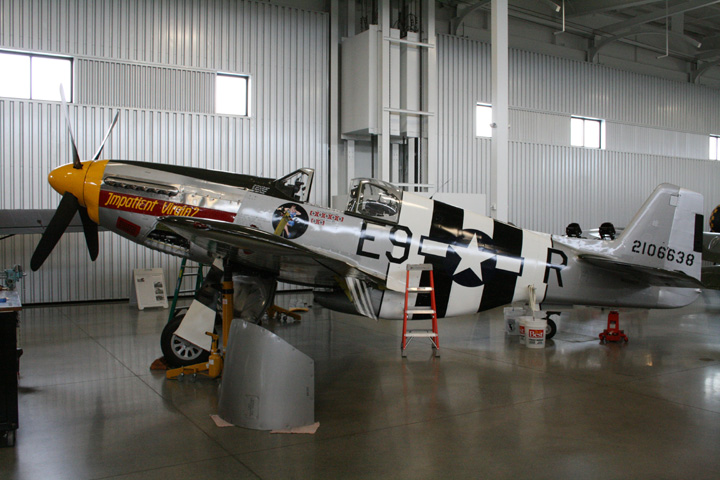 The P-51B, with Malcolm hood, has 700 hours of combat time in Europe and four sorties on D-Day. Later it crashed in a farm field in England and was "found" in 2002. It took 33 months to restore it. When I was there the mechanics were working on gear door problem with this while another one was inside the Twin Beech.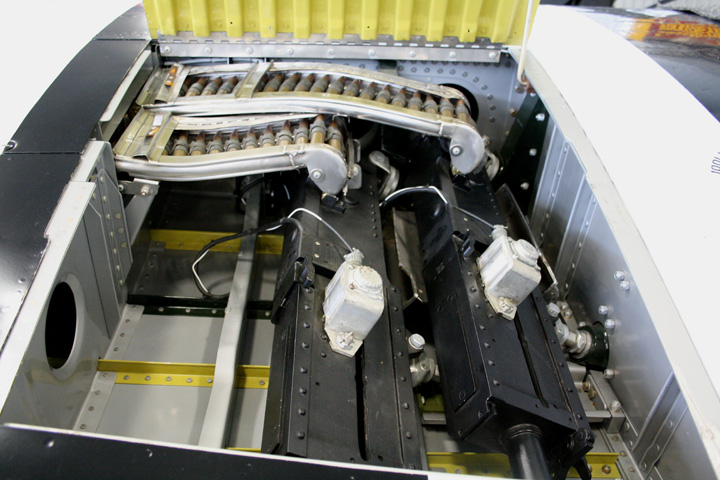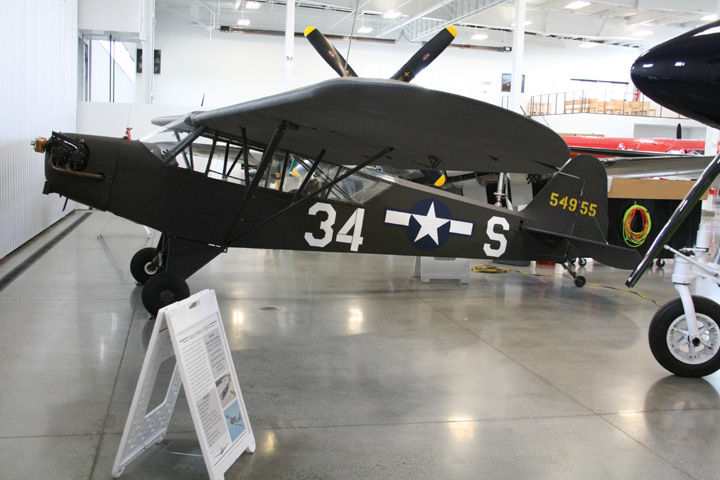 This L-4 served in the Pacific theater for the last two months of WWII.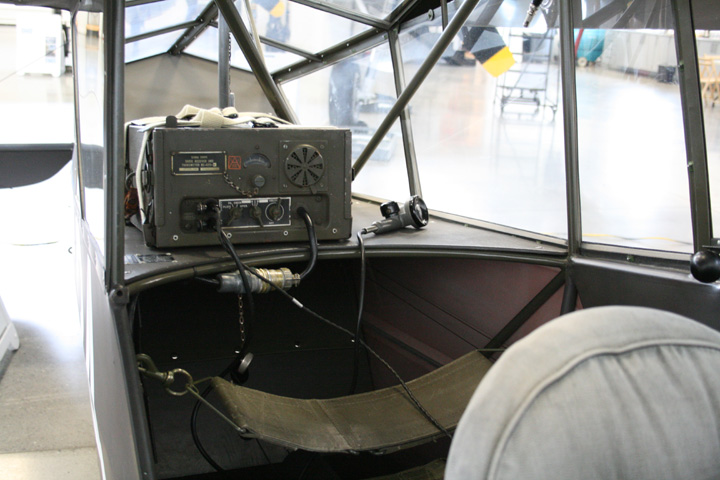 Note the observer's FAA approved seat.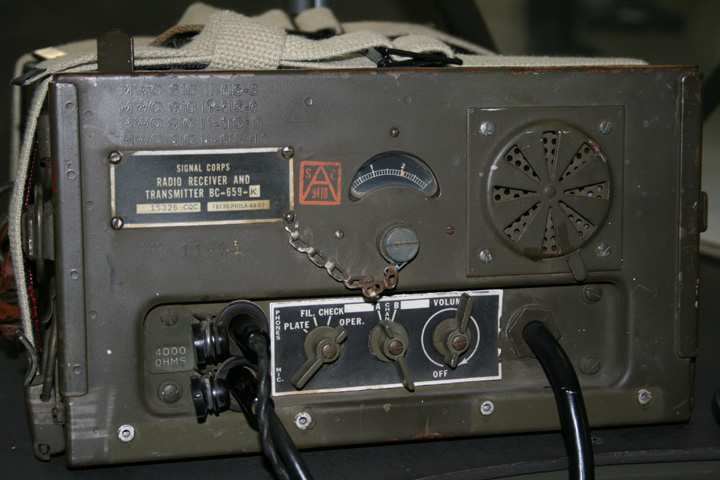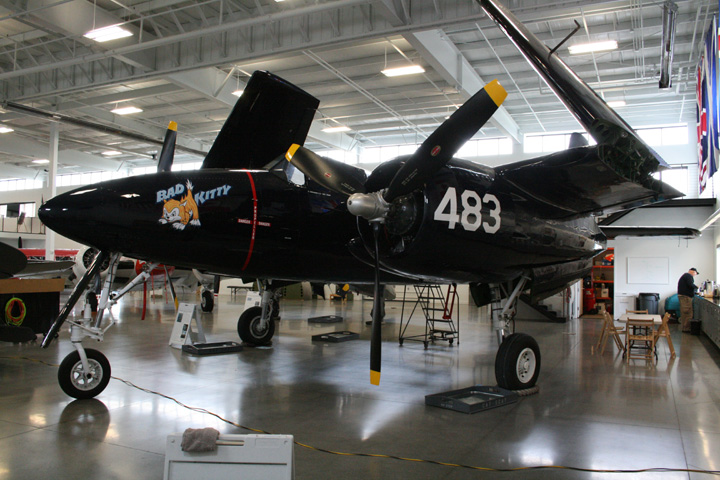 This F7F-3 has 46 hours of time with the Navy and then 1,300 hours of air tanker time. Acquired by the museum in 2004, she had an extensive restoration, which is obvious.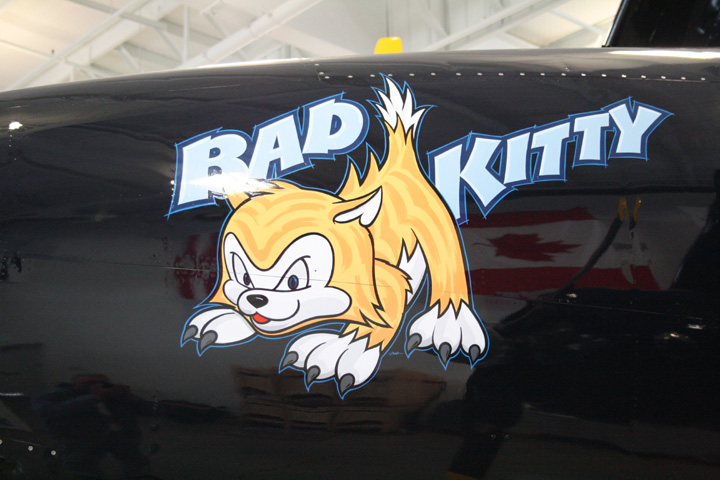 Check out the clear coat that does a great job of reflecting the Canadian Flag.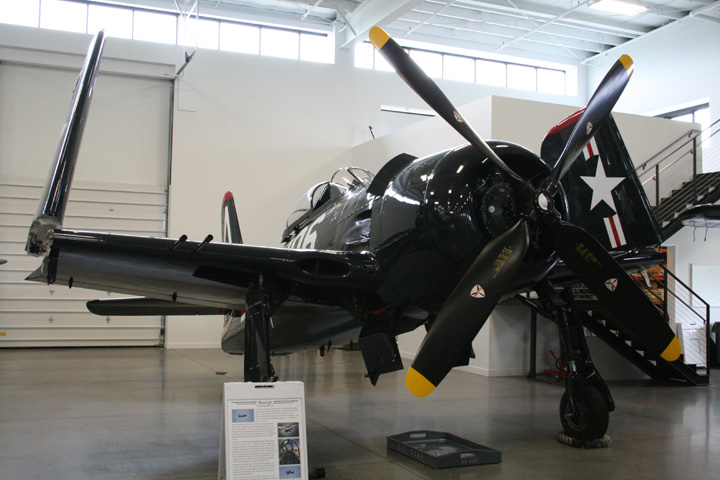 This Grumman Bearcat served with the US Navy from 1948 until 1957 when it became an air racer. It has been restored to its stock Navy combat configuration.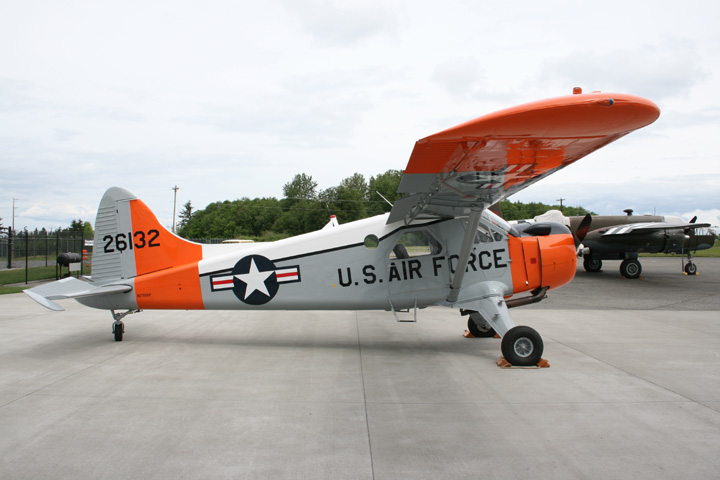 The Beaver had to be moved outside to make room for the Twin Beech and L-4. However, she is in pristine condition like those inside. My understanding is that a second hangar is being considered to house the growing collection.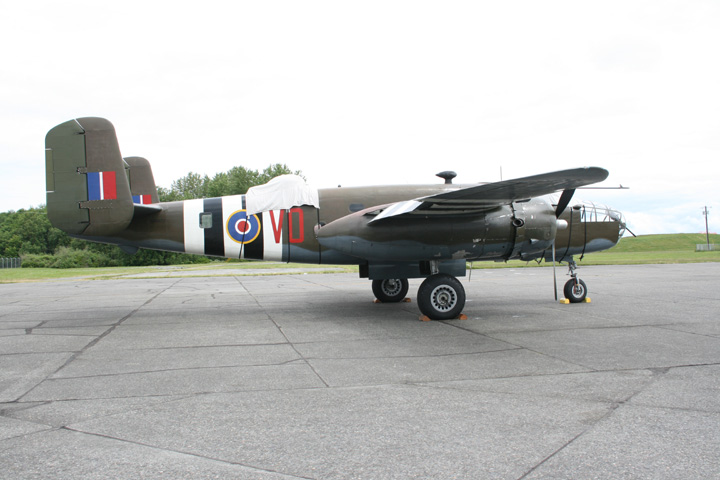 B-25D Grumpy is the flying workhorse of the group and is not pristine. She made the journey in April to Ohio for the Doolittle Reunion and was held up in Montana by a snow storm. This does most of the flying for the museum.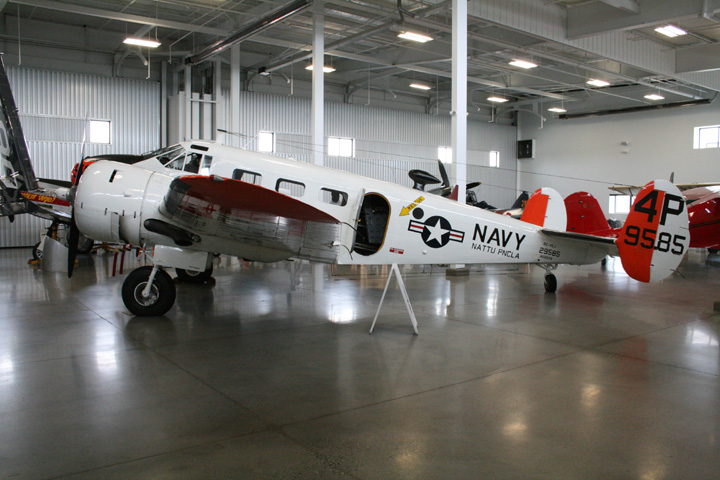 I totally enjoyed this for what it was, a hangar filled with flyable, classic warbirds and was able to take in all of the aircraft and displays in an hour's time.

Arlington Naval Air Museum Boeing Future of Flight Center Canadian Museum of Flight Evergreen Aviation and Space Museum Flying Heritage Museum Fort Lewis Museum Historic Flight Museum Heritage Flight Museum McChord AFB Museum Museum of Flight Museum of Flight Restoration Center Tillamook Air Museum