Arlington Naval Air Museum Boeing Future of Flight Center Flying Heritage Museum Historic Flight Museum
Warbird and Aviation Museums of the Pacific Northwest
Arlington Naval Air Museum - Arlington, WA
Owner of Grumman Tracker 136427, "The Iron Lady"
May 29, 2012


The status of this museum is unknown to me, but the main and possibly only asset of the Arlington Naval Air Museum is well known to me, as I owned Grumman Tracker 136427, "The Iron Lady", from 2000 to 2004 before selling it to a private individual at this airport. Although according to FAA records "The Iron Lady" is now owned by the museum, when I was talking to the receptionist at the airport office, she was unaware the museum existed and thought 136427 still belonged to who I sold it to. The museum had a web page recently but that has disappeared. The Museum seems to be having its issues and an identity crisis.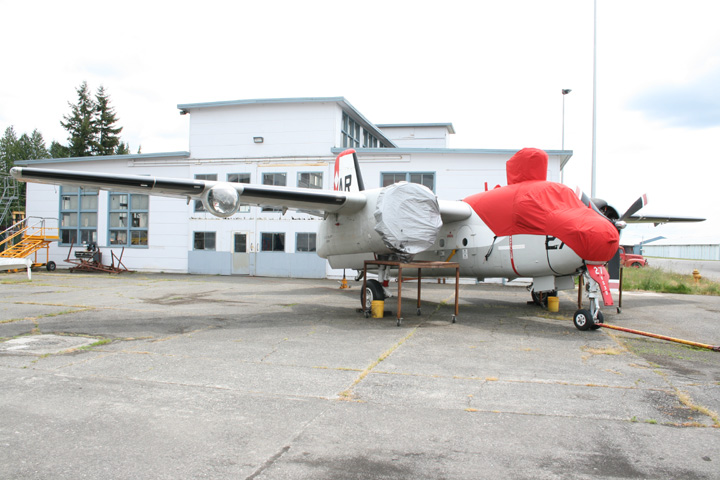 It is not a surprise that the Number 2 engine is off, as it had just about reached the end of its hours before engine overhaul when I had it. The searchlight and radio detection dome have been added since her arrival in Arlington.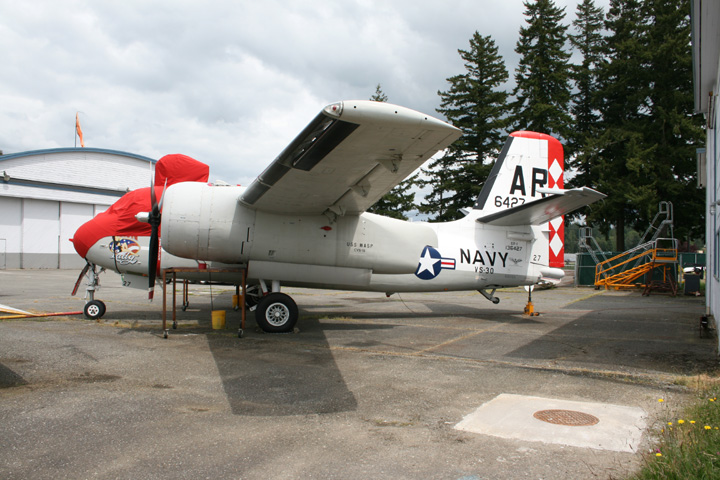 Being outside for eight years has taken its toll on the aircraft.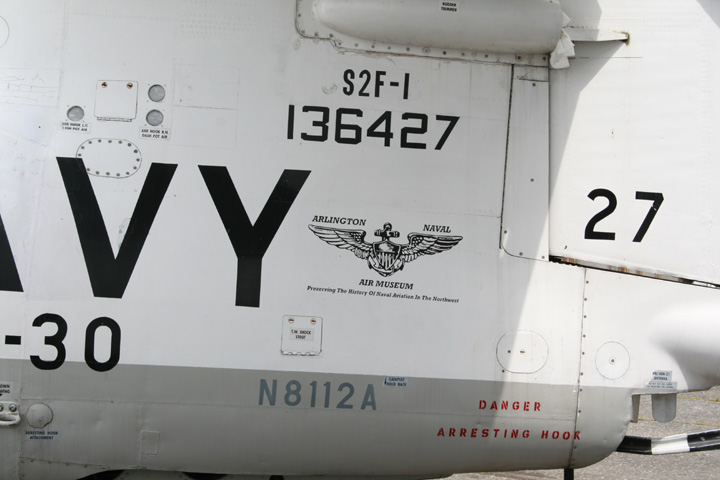 The rust on the screws was not on them when she left Indiana in 2004.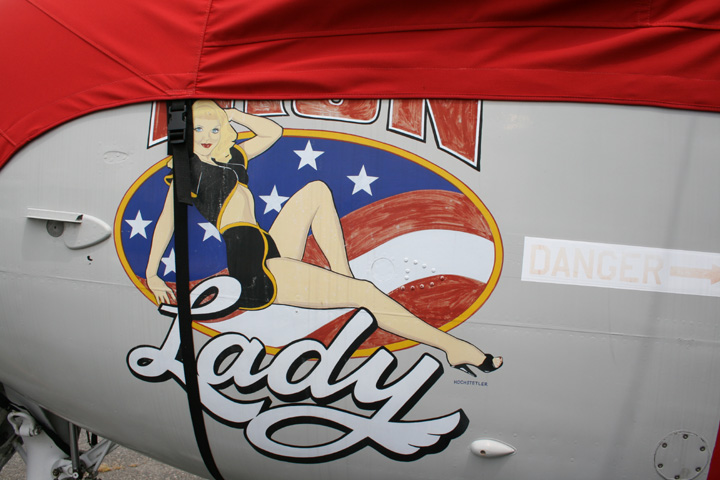 Check out the eyes. These is the best pair I have seen on nose art, but then I am prejudiced in the matter. Nose art was not used on Trackers, but the previous owners before me, a museum I was part of, decided that most persons would not know the difference anyway and we put it on. So instead of just being another Tracker, 136427 has a name and face to identify her by.

Arlington Naval Air Museum Boeing Future of Flight Center Flying Heritage Museum Historic Flight Museum