2012 Airshows
Titusville (Tico), FL Urbana, OH B-25 Gathering B-25 Fly-Over at Doolittle Reunion, Dayton, OH MCAS Cherry Point, NC Shaw AFB, Sumter, SC Whiteman AFB, Knob Noster, MO Boeing Field, Seattle, WA Kokomo Air Show, Kokomo, IN CWH Airshow, Hamilton ON Indianapolis Air Show, Greenfield, IN Indianapolis Executive B-17 Texas Raiders Thunder over Michigan, Belleville, MI Gratiot Community Airshow, Alma, MI Marion Fly-In/Drive-In, Marion, IN Fort Wayne Air Show, Fort Wayne, IN Waukegan, IL Glendale Airport, Kokomo, IN Indianapolis Regional Airport, IN Indianapolis Metropolitan Airport, IN

Kokomo Warbird Gathering Photo Review
Warbirds at Howard County Airport, Kokomo, IN - June 9, 2012
This is fourth time I have been able to attend this great little event. Lots of warbirds and it keeps getting better every year.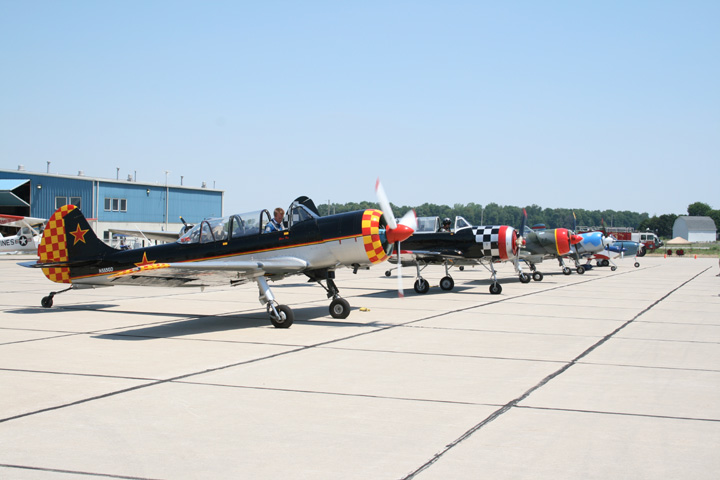 A lone of Red Star aircraft with a T-34 on the end fire up.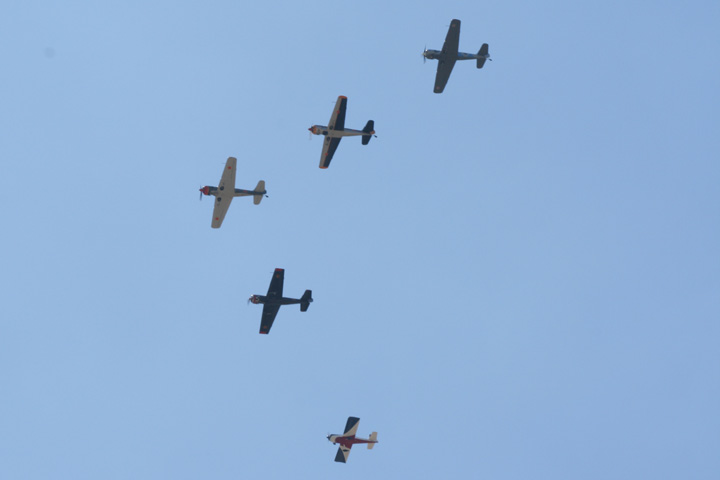 Red Star Fly-by with an RV added for good measure.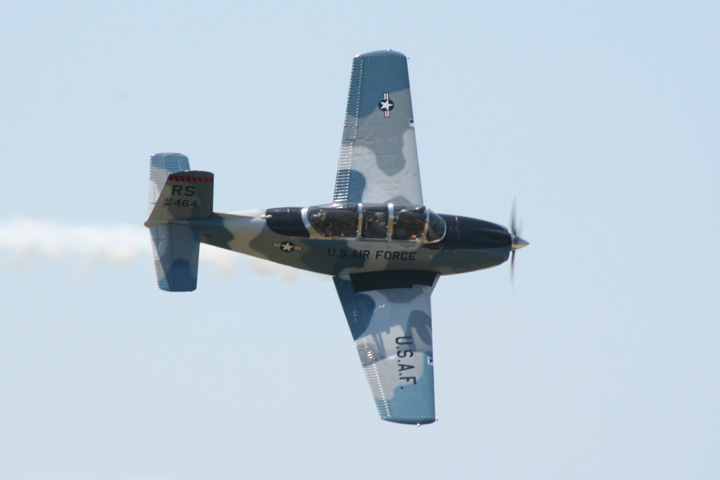 David Rothenanger, R+10, giving the crowd one of his signature low passes.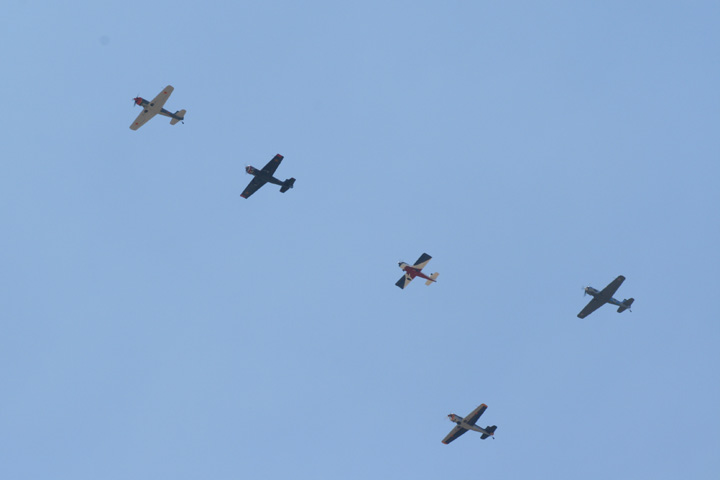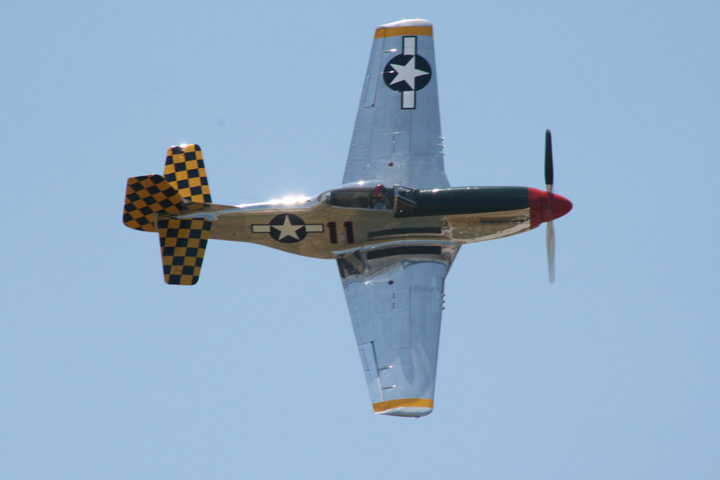 Nathan Davis doing a low pass in his P-51 Mustang.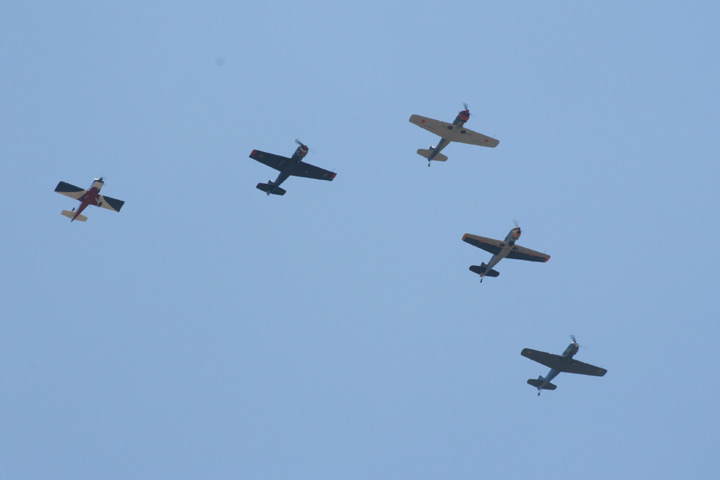 More Red Star and RV.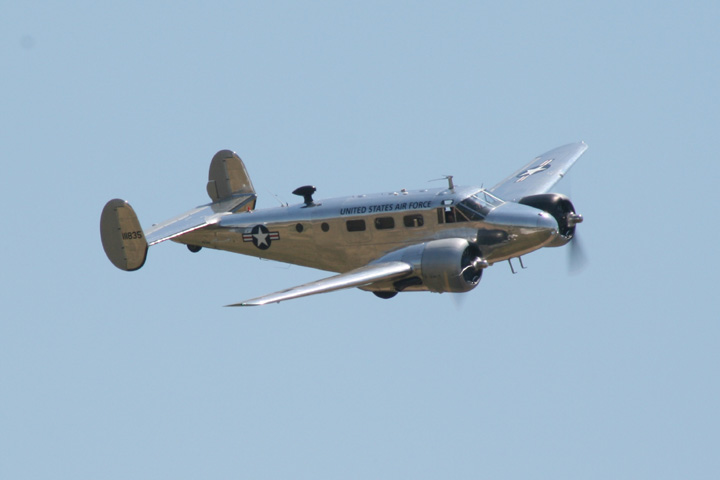 Jordan and Nicky Brown giving the crowd a nice view of their C-45.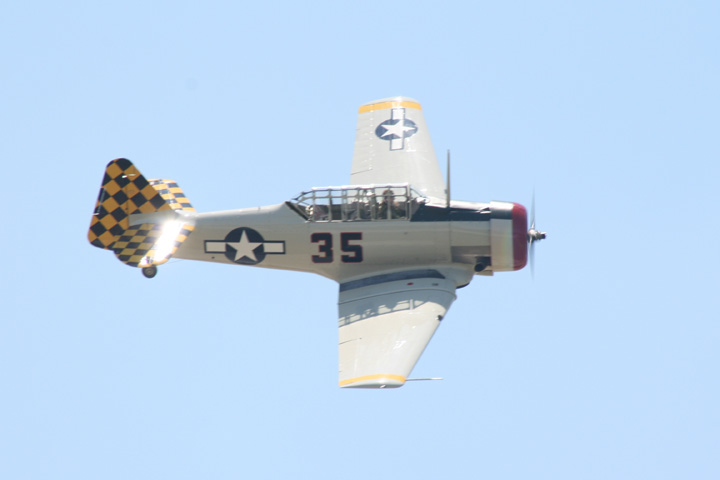 Nine minutes later Yankee Warrior took off. This was the cycle that continued all day until after 6 PM. The rides are 30 minutes in duration so once air operations got going the gaps were not very long between a take-off, landing or a B-25 in the pattern. This B-25D, built at the North American plant in Kansas City, KS is an actual combat veteran from the Mediterranean Theater of Operations during WWII.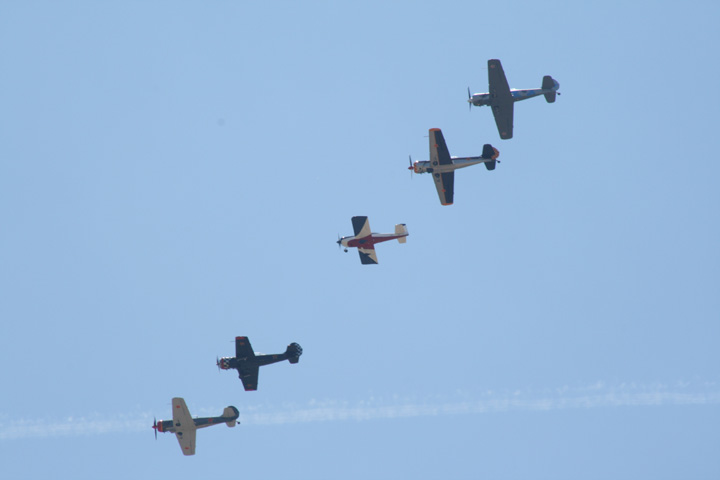 Yellow Rose has returned from her first mission of the day and is turning back on to the taxiway. Runway 20 at Urbana is 4,400 feet in length. This photo was taken from the spectator viewing area.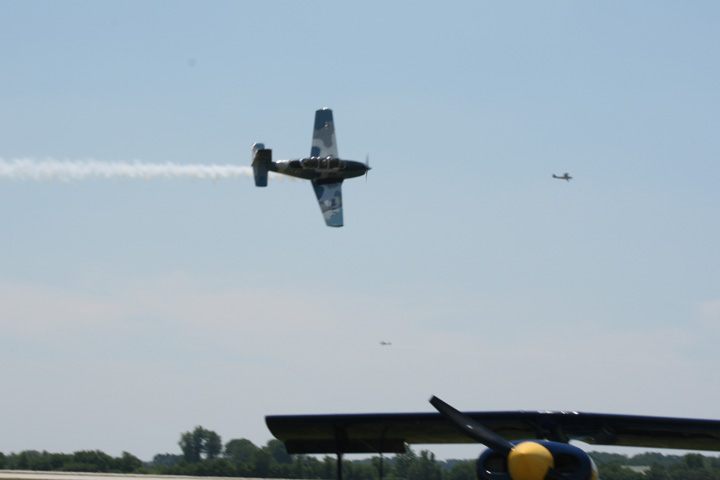 R+10 with another low pass with Bill Finney in the background in his L-19.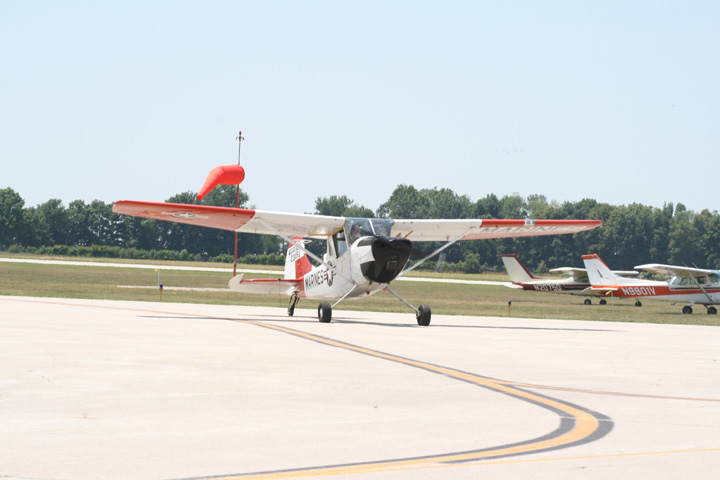 Bill Finney taxiing back in.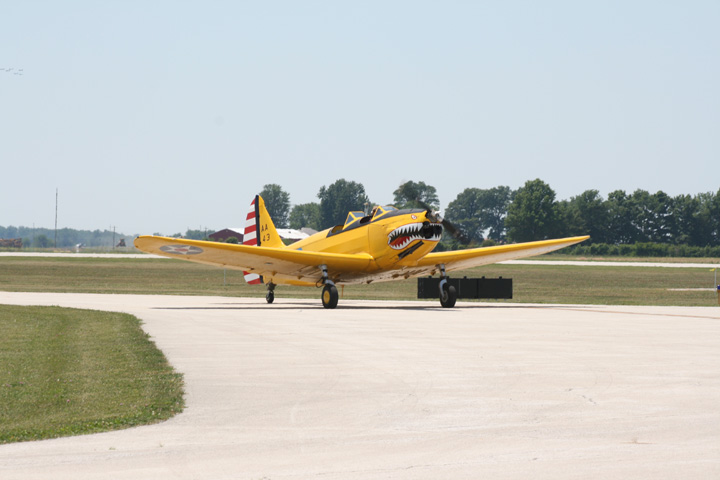 Ed Escalon taxiing back in in his PT-19.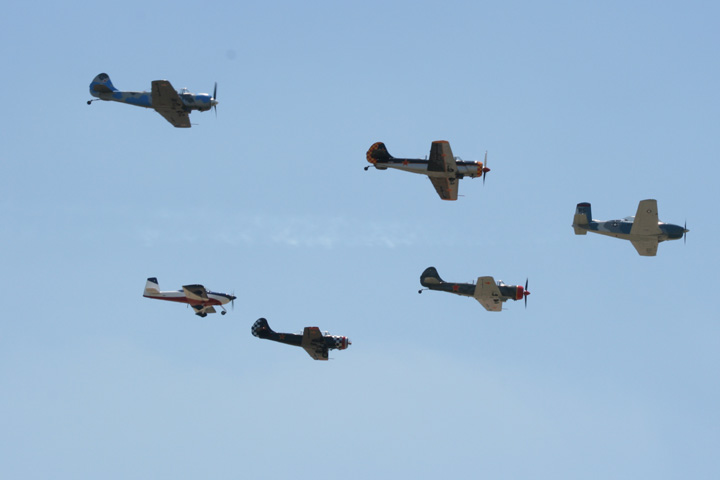 David Rothenanger leading the Red Star group with RV.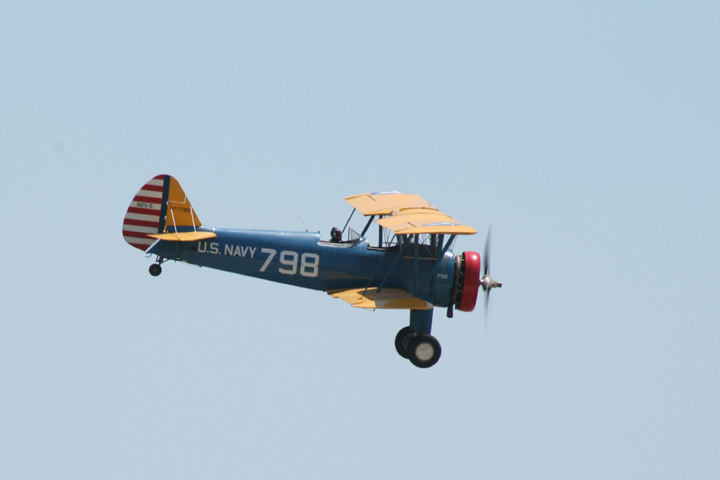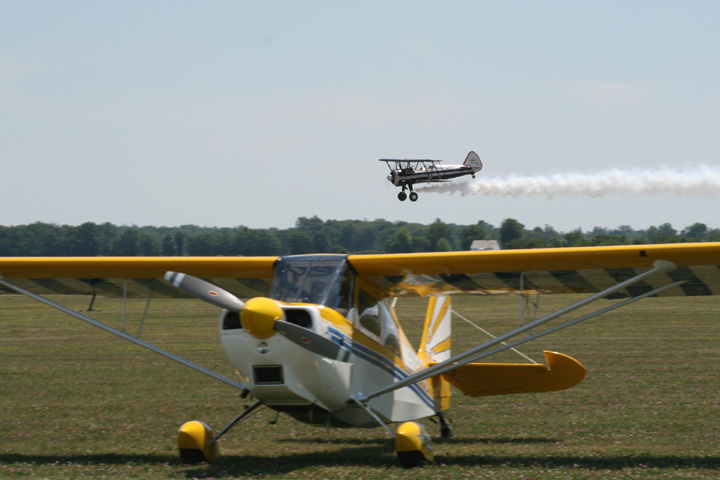 Cliff Roberson from Madison, IN doing his aerobatic routine in his Super Stearman.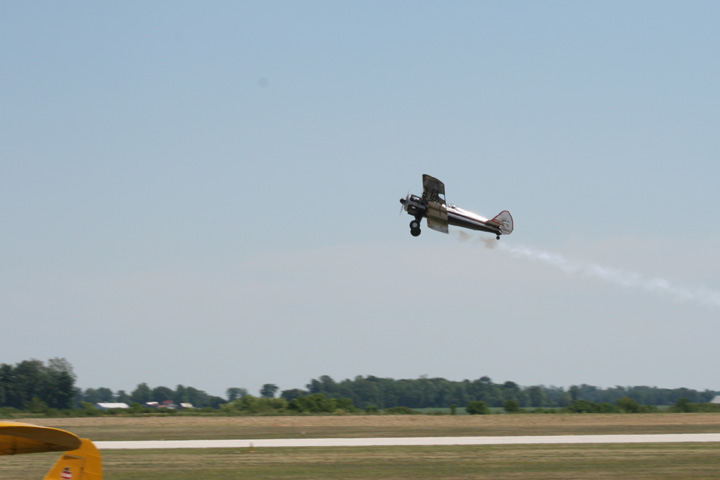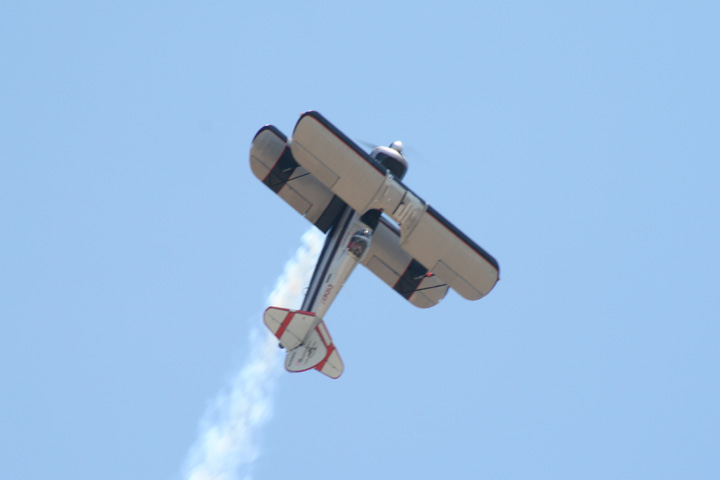 Up and over.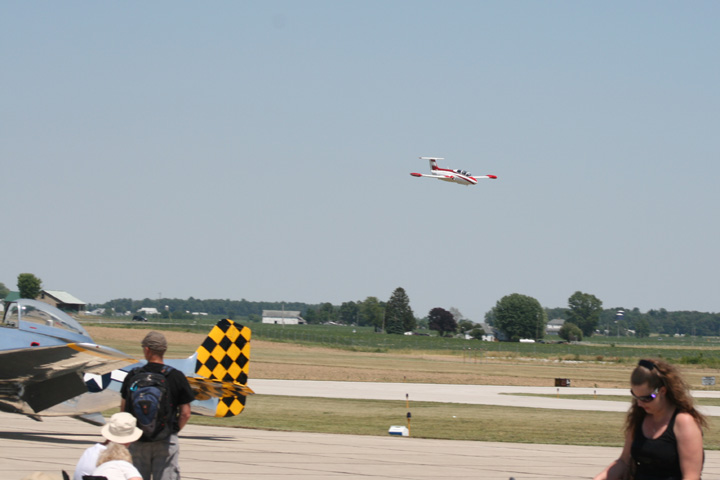 There were two L-29s on hand to give us some high speed passes. These are real slow on take-off acceleration but once they get airborne and do a down hill pass they can build up some speed.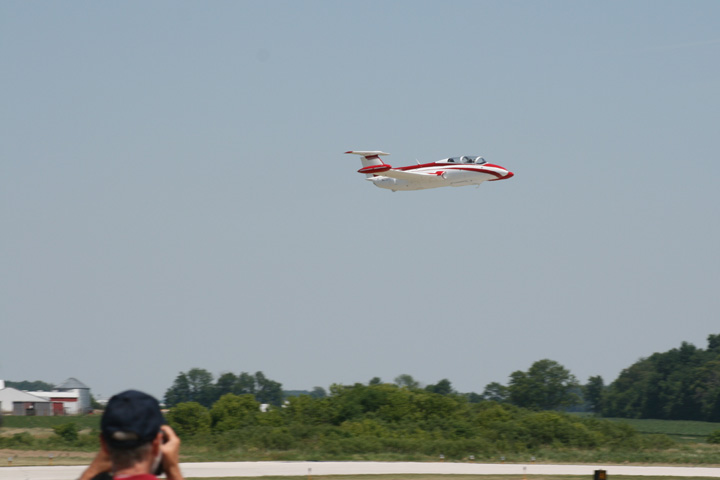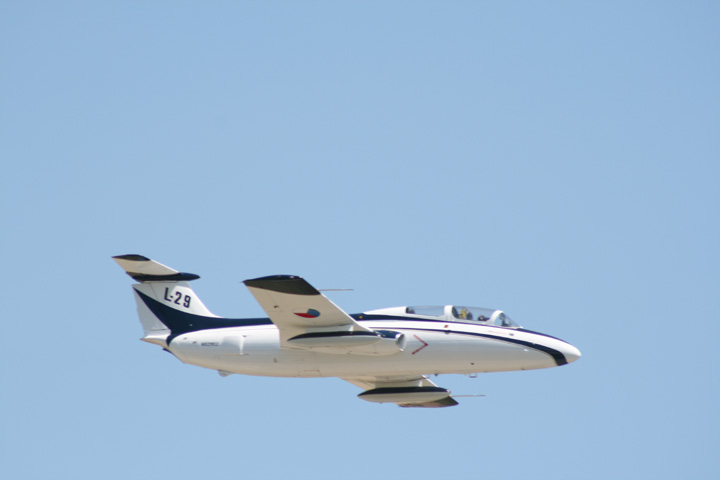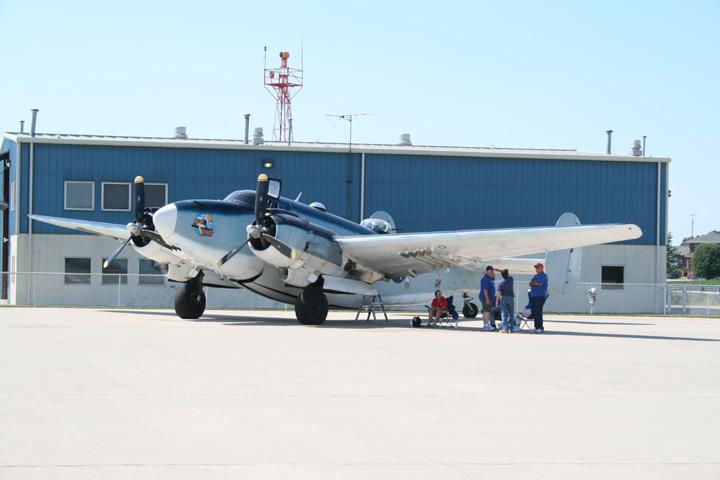 The PV-2 Harpoon "Hot Stuff" decided not to fly and ended up most of the afternoon on the far end of the sterilized ramp all by itself. The Harpoon would have made a welcome addition to the fly-bys. Many in the crowd wondered why she was not flying. What a waste!

Titusville (Tico), FL Urbana, OH B-25 Gathering B-25 Fly-Over at Doolittle Reunion, Dayton, OH MCAS Cherry Point, NC Shaw AFB, Sumter, SC Whiteman AFB, Knob Noster, MO Boeing Field, Seattle, WA Kokomo Air Show, Kokomo, IN CWH Airshow, Hamilton ON Indianapolis Air Show, Greenfield, IN Indianapolis Executive B-17 Texas Raiders Thunder over Michigan, Belleville, MI Gratiot Community Airshow, Alma, MI Marion Fly-In/Drive-In, Marion, IN Fort Wayne Air Show, Fort Wayne, IN Waukegan, IL Glendale Airport, Kokomo, IN Indianapolis Regional Airport, IN Indianapolis Metropolitan Airport, IN