2012 Airshows
Titusville (Tico), FL Urbana, OH B-25 Gathering B-25 Fly-Over at Doolittle Reunion, Dayton, OH MCAS Cherry Point, NC Shaw AFB, Sumter, SC Whiteman AFB, Knob Noster, MO Boeing Field, Seattle, WA Kokomo Air Show, Kokomo, IN CWH Airshow, Hamilton ON Indianapolis Air Show, Greenfield, IN Indianapolis Executive B-17 Texas Raiders Thunder over Michigan, Belleville, MI Gratiot Community Airshow, Alma, MI Marion Fly-In/Drive-In, Marion, IN Fort Wayne Air Show, Fort Wayne, IN Waukegan, IL Glendale Airport, Kokomo, IN Indianapolis Regional Airport, IN Indianapolis Metropolitan Airport, IN

B-17 "Texas Raiders" Warbird Photo Review
Static and Aircraft Ride Stopover at Indianapolis Executive Airport, Zionsville, IN - July 31-August 2, 2012 (Photos taken August 1, 2012)
Back in the "Good Old Days" in the 1980's and early 1990's before "Texas Raiders" was down for ten years getting the spar caps replaced on her she along with CAF "Sentimental Journey would be in central Indiana usually every other summer, the two of them rotating between years as one did an east coast tour and the other the west coast. This is probably the first time that "Texas Raiders" has been in the Indianapolis area since about 1995-1996, when I helped bring her into the Anderson Airport, if my memory serves me correctly. I hope she does not wait so long for a return visit. Hopefully "Sentimental Journey" will tour the state soon also, as I can not remember the last time she was here.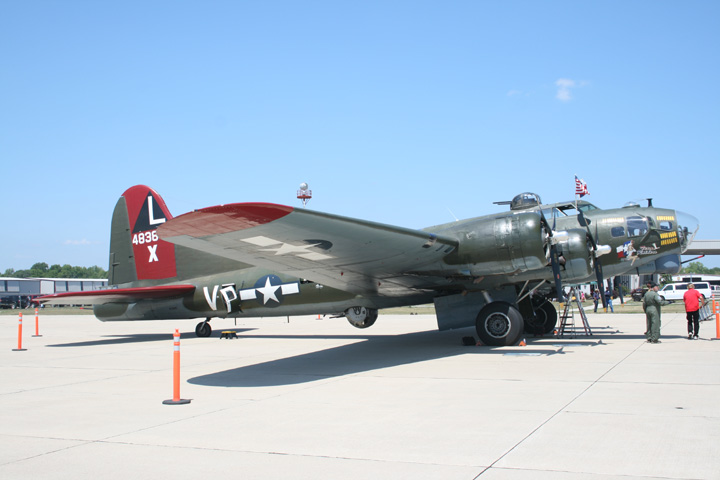 It was great to see B-17 "Texas Raiders" back in Indiana, here on the ramp at Indianapolis Executive Airport.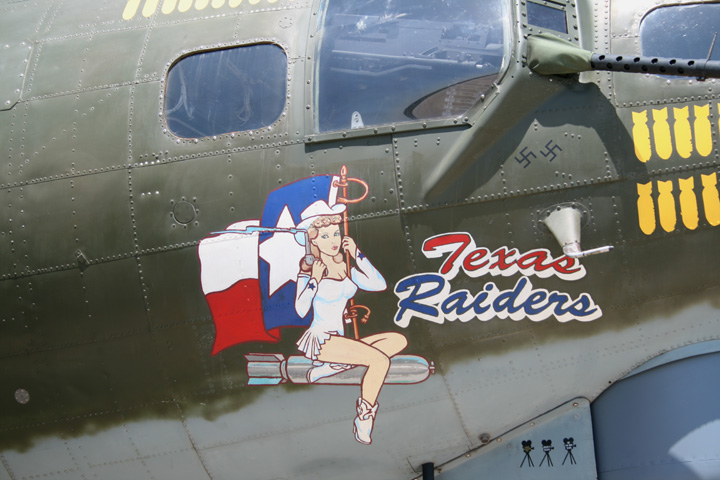 The Staff at Montgomery Aviation did a great job of hosting and providing space not only for the B-17, but vehicle parking for the visitors that came out.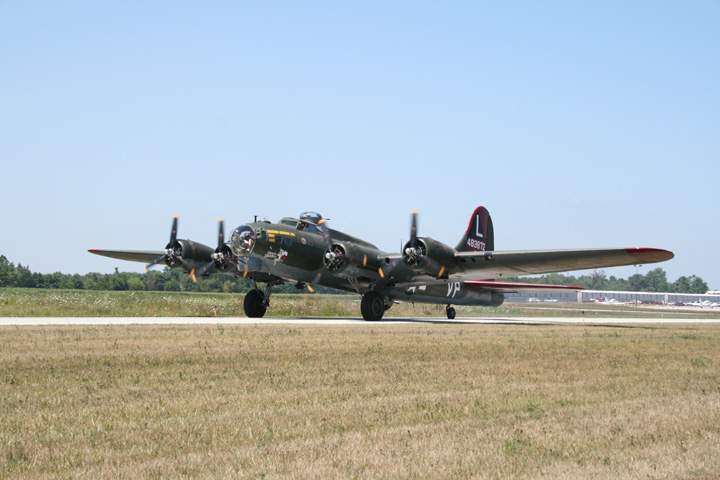 Carl Winkler of Montgomery Aviation was very kind to escort several of us photographers out to a more advantageous photo location for when "Texas Raiders" taxied out for a B-17 Warbird Flight.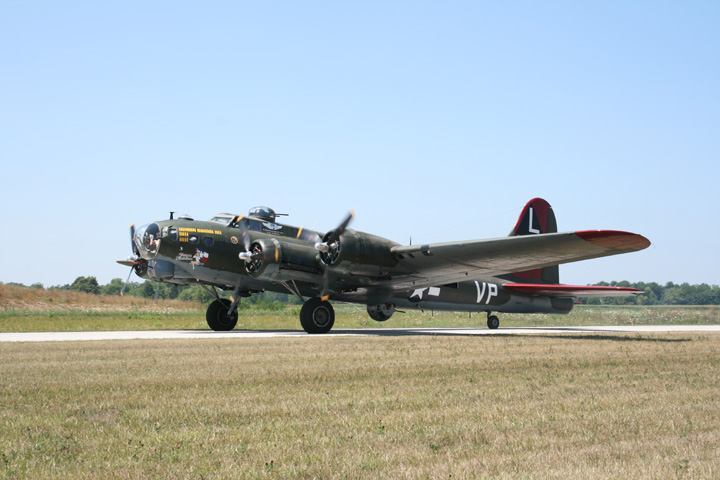 Bruce Cooper, Wing Leader of the IN Wing of the CAF, was the local point person and CAF coordinator for "Texas Raiders" visit.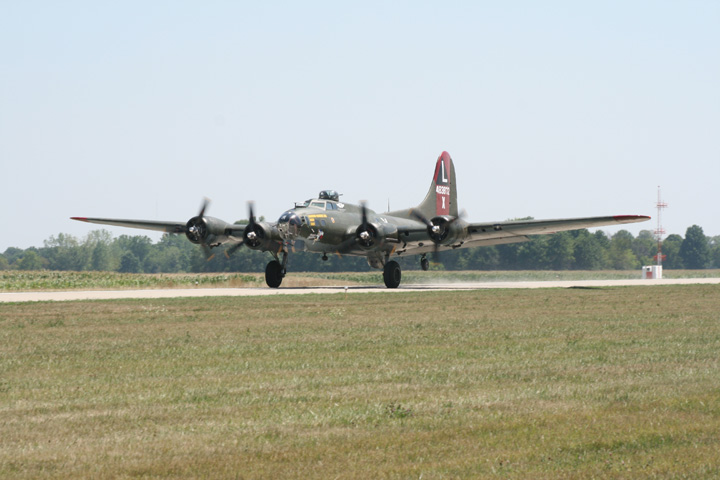 On the take off roll!!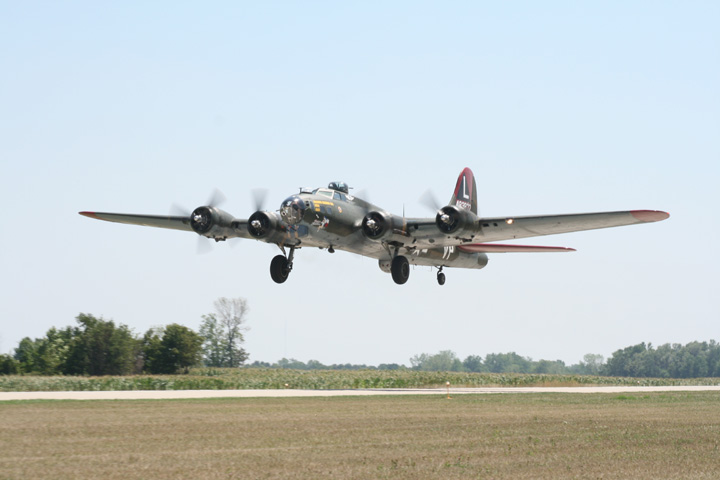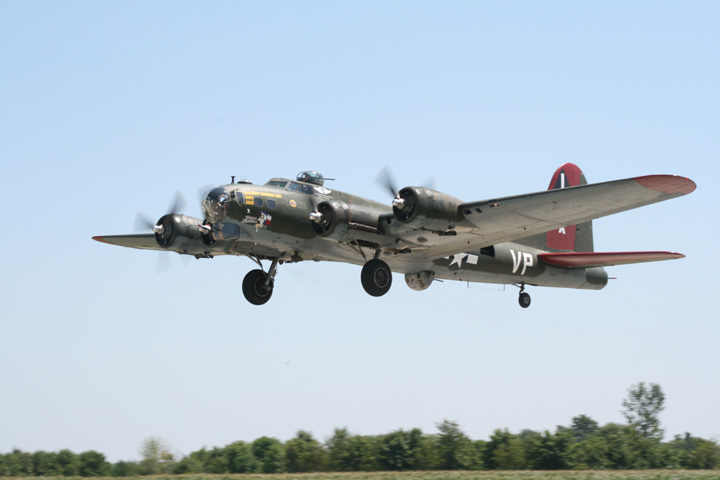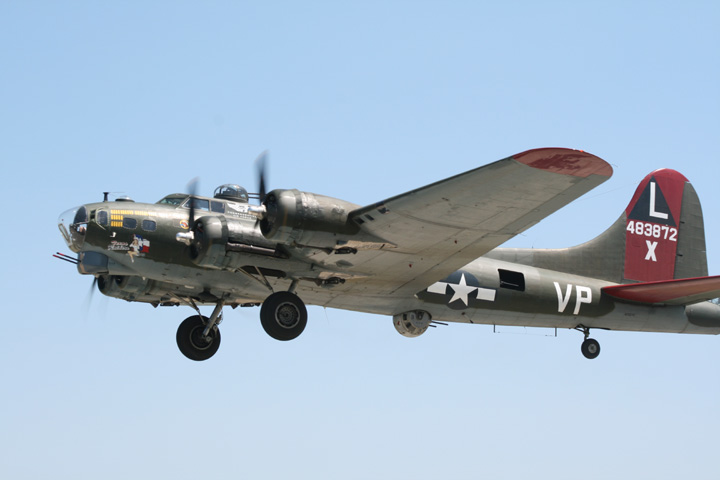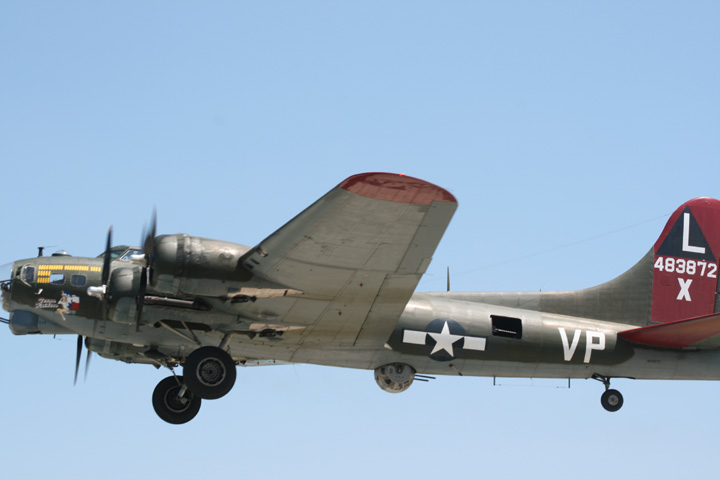 There was some discussion before the take off among the photographers in the area as to how much lens to use. At this point I had too much and could not get "Texas Raiders" all in the frame. But this sure beats the problem of being too far way and not having enough lens.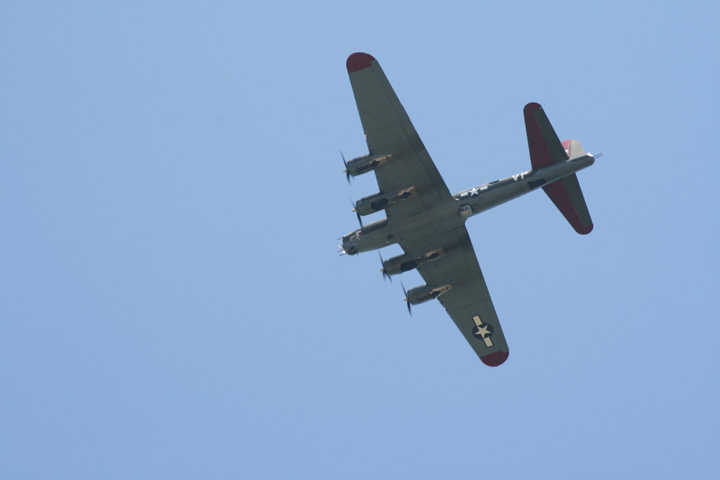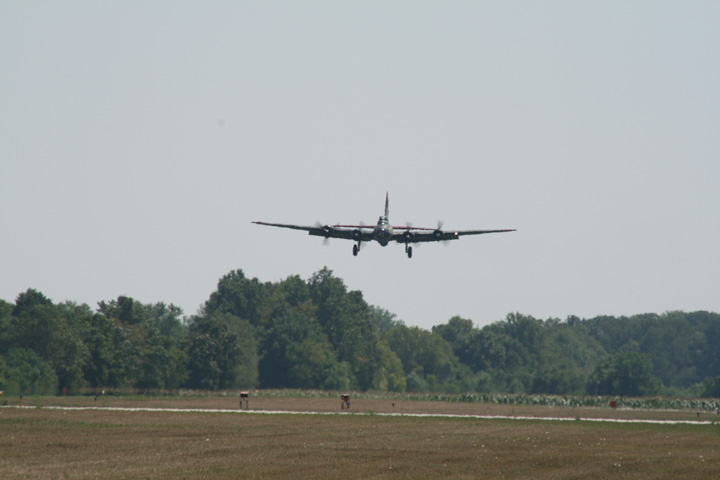 On Final.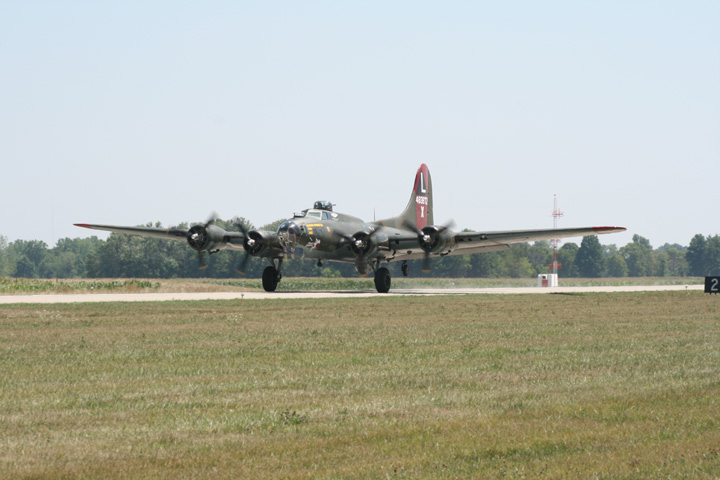 Touch down.
Titusville (Tico), FL Urbana, OH B-25 Gathering B-25 Fly-Over at Doolittle Reunion, Dayton, OH MCAS Cherry Point, NC Shaw AFB, Sumter, SC Whiteman AFB, Knob Noster, MO Boeing Field, Seattle, WA Kokomo Air Show, Kokomo, IN CWH Airshow, Hamilton ON Indianapolis Air Show, Greenfield, IN Indianapolis Executive B-17 Texas Raiders Thunder over Michigan, Belleville, MI Gratiot Community Airshow, Alma, MI Marion Fly-In/Drive-In, Marion, IN Fort Wayne Air Show, Fort Wayne, IN Waukegan, IL Glendale Airport, Kokomo, IN Indianapolis Regional Airport, IN Indianapolis Metropolitan Airport, IN