2012 Airshows
Titusville (Tico), FL Urbana, OH B-25 Gathering B-25 Fly-Over at Doolittle Reunion, Dayton, OH MCAS Cherry Point, NC Shaw AFB, Sumter, SC Whiteman AFB, Knob Noster, MO Boeing Field, Seattle, WA Kokomo Air Show, Kokomo, IN CWH Airshow, Hamilton ON Indianapolis Air Show, Greenfield, IN Indianapolis Executive B-17 Texas Raiders Thunder over Michigan, Belleville, MI Gratiot Community Airshow, Alma, MI Marion Fly-In/Drive-In, Marion, IN Fort Wayne Air Show, Fort Wayne, IN Waukegan, IL Glendale Airport, Kokomo, IN Indianapolis Regional Airport, IN Indianapolis Metropolitan Airport, IN

Huey Photo Review
Indianapolis Metropolitan Airport, Fishers, IN - October 13, 2012
I was in the area when I knew that Indiana Air Search and Rescue (IASAR) would be giving some member familiarization rides and stopped in to see and hear the Huey do a couple of take-offs and landings. The last aviation event of the year for me.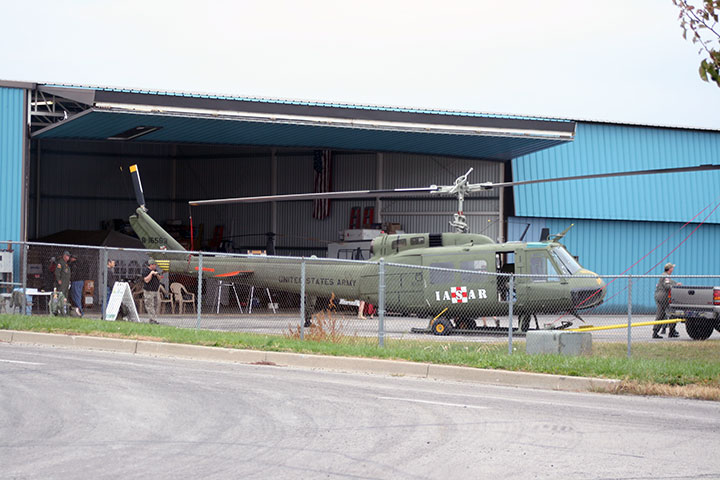 Tugging the IASAR Huey out of the hangar to the ramp.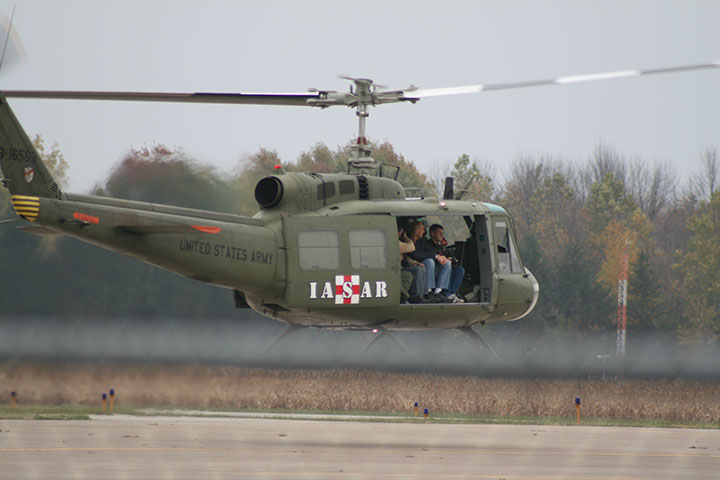 The first load of passengers lifts off.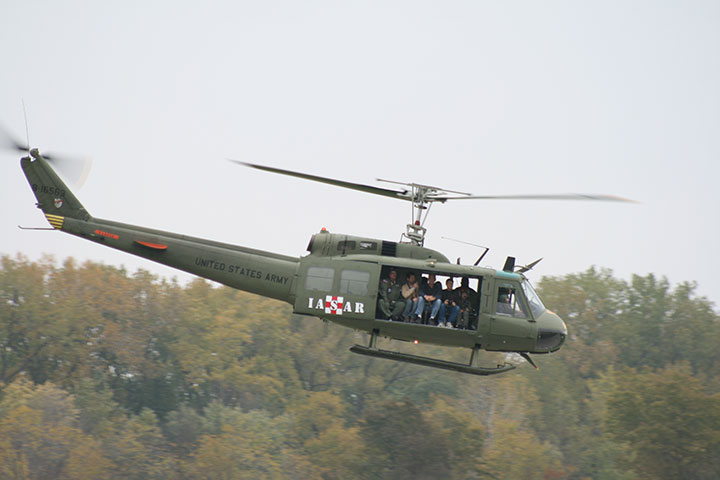 Down the runway.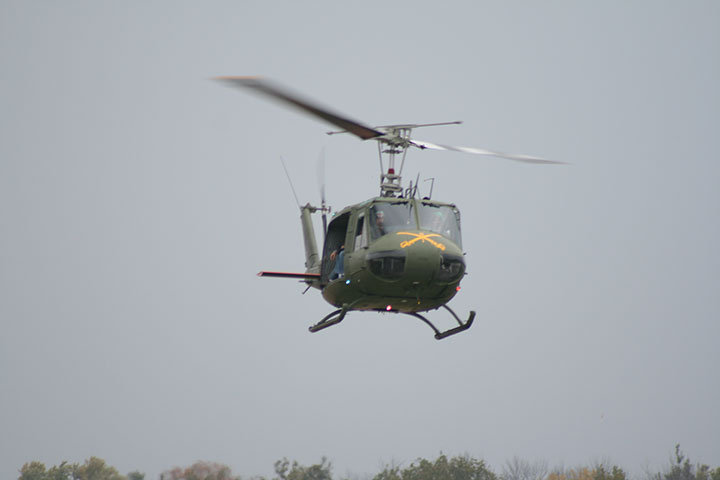 On Final Approach.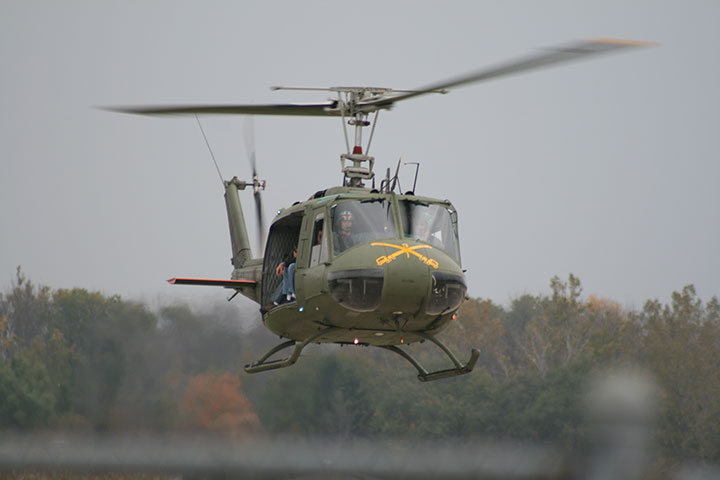 There were several more trips during the afternoon but I could only stayed for the first one.

Titusville (Tico), FL Urbana, OH B-25 Gathering B-25 Fly-Over at Doolittle Reunion, Dayton, OH MCAS Cherry Point, NC Shaw AFB, Sumter, SC Whiteman AFB, Knob Noster, MO Boeing Field, Seattle, WA Kokomo Air Show, Kokomo, IN CWH Airshow, Hamilton ON Indianapolis Air Show, Greenfield, IN Indianapolis Executive B-17 Texas Raiders Thunder over Michigan, Belleville, MI Gratiot Community Airshow, Alma, MI Marion Fly-In/Drive-In, Marion, IN Fort Wayne Air Show, Fort Wayne, IN Waukegan, IL Glendale Airport, Kokomo, IN Indianapolis Regional Airport, IN Indianapolis Metropolitan Airport, IN