2012 Airshows
Titusville (Tico), FL Urbana, OH B-25 Gathering B-25 Fly-Over at Doolittle Reunion, Dayton, OH MCAS Cherry Point, NC Shaw AFB, Sumter, SC Whiteman AFB, Knob Noster, MO Boeing Field, Seattle, WA Kokomo Air Show, Kokomo, IN CWH Airshow, Hamilton ON Indianapolis Air Show, Greenfield, IN Indianapolis Executive B-17 Texas Raiders Thunder over Michigan, Belleville, MI Gratiot Community Airshow, Alma, MI Marion Fly-In/Drive-In, Marion, IN Fort Wayne Air Show, Fort Wayne, IN Waukegan, IL Glendale Airport, Kokomo, IN Indianapolis Regional Airport, IN Indianapolis Metropolitan Airport, IN

B-17 "Memphis Belle" Warbird Photo Review
Static and Aircraft Ride Stopover at Indianapolis Regional Airport, Mt. Comfort, IN - October 6-7, 2012 (Photos taken 10-6, 2012)
This was the second of two times a B-17 stopped into the Indianapolis area giving rides in 2012.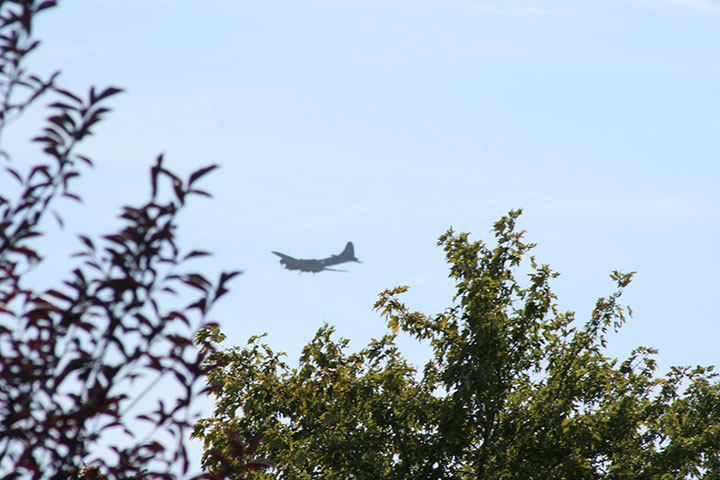 This was taken from my daughter's house as I scrambled to get the telephoto lens on the camera and squeeze off a shot as it headed back to Indianapolis Regional Airport.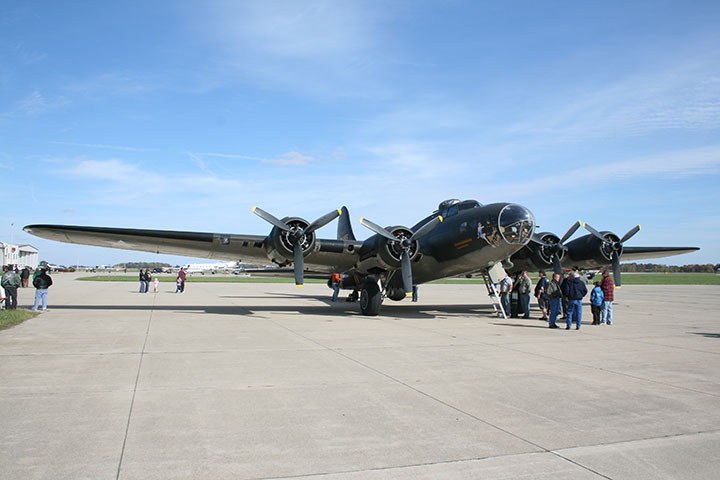 B-17G Memphis Belle (Movie version as F model) on the ramp at Indianapolis Regional Airport.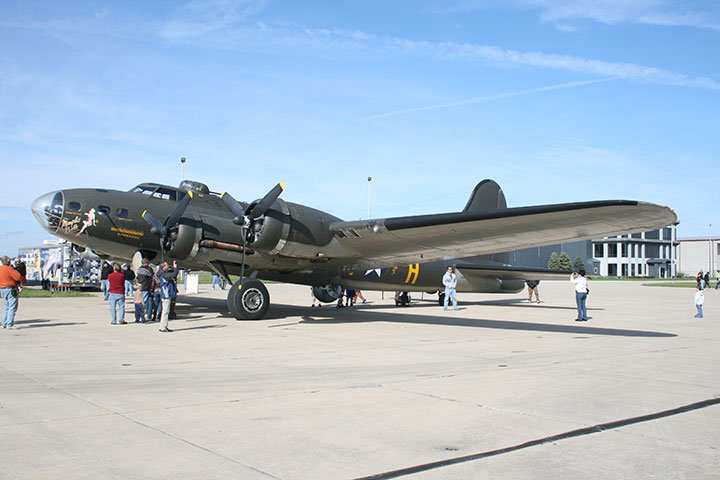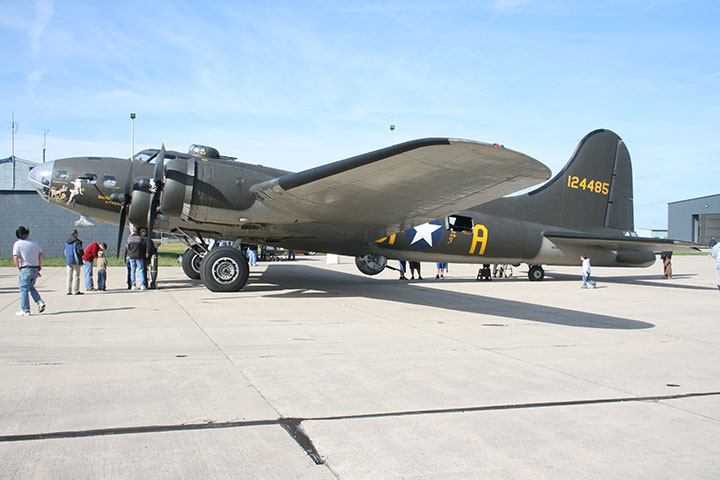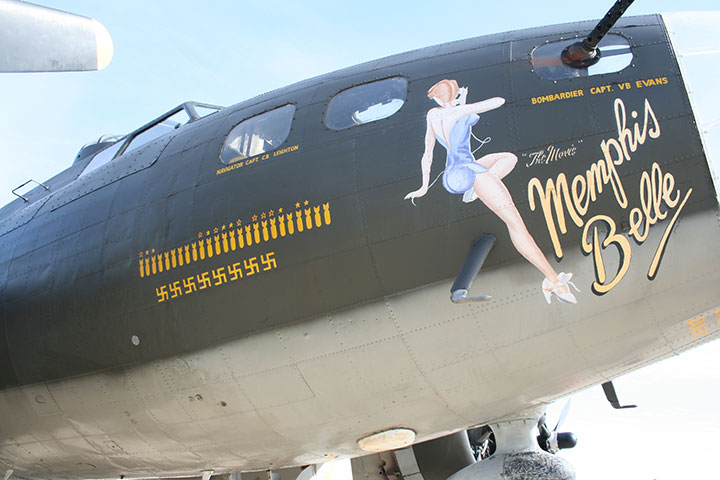 Yellow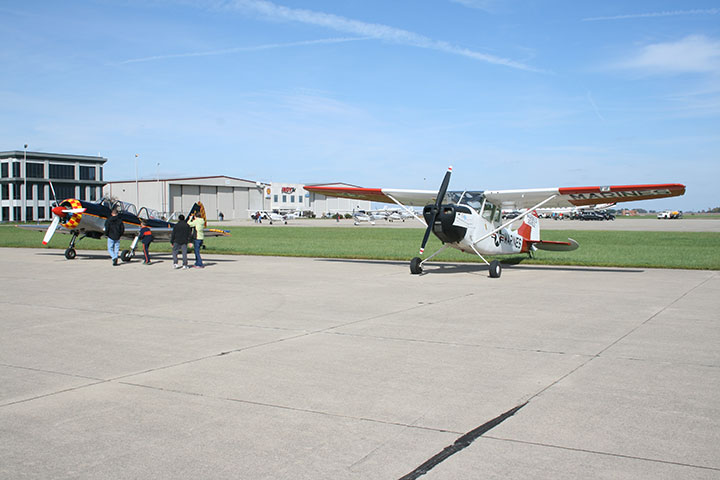 Bill Finney had his L-19 on display and Glenn Foy had his Yak-52TW on display.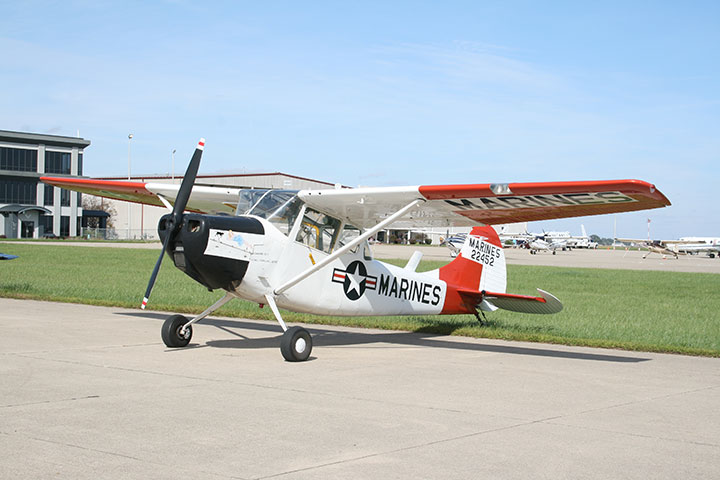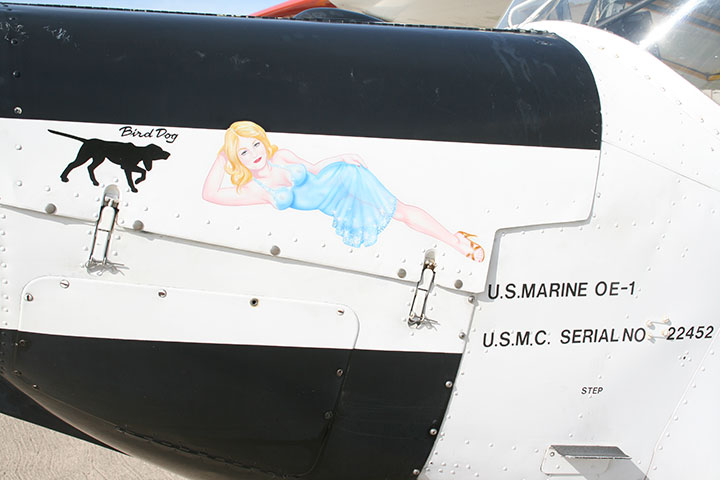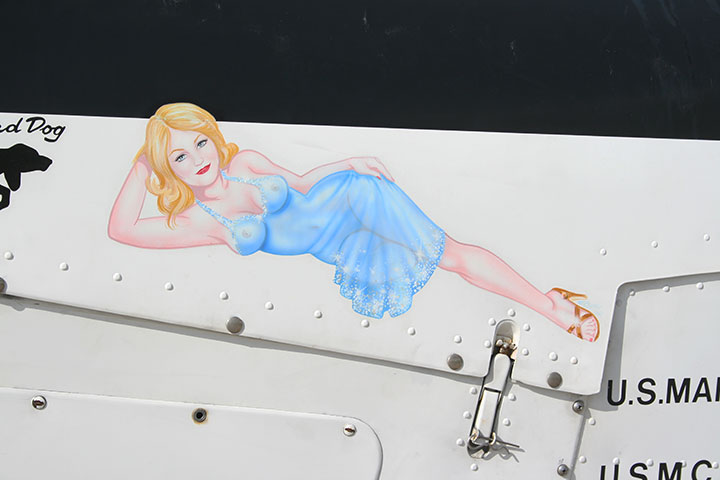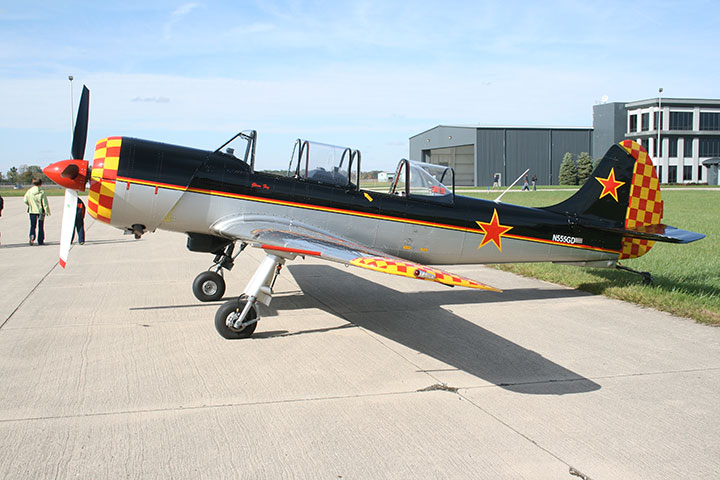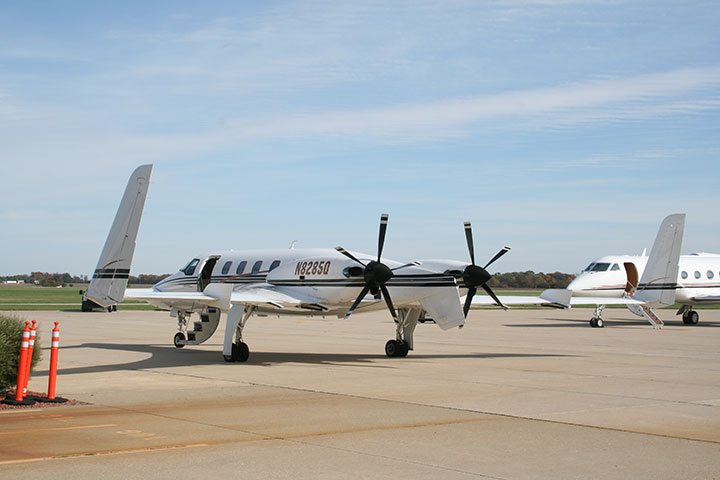 What?! I thought I was looking at a ghost as I was under the impression that Beech had bought all of the Starships back and had them destroyed except for several in museums. But obviously this is not the case.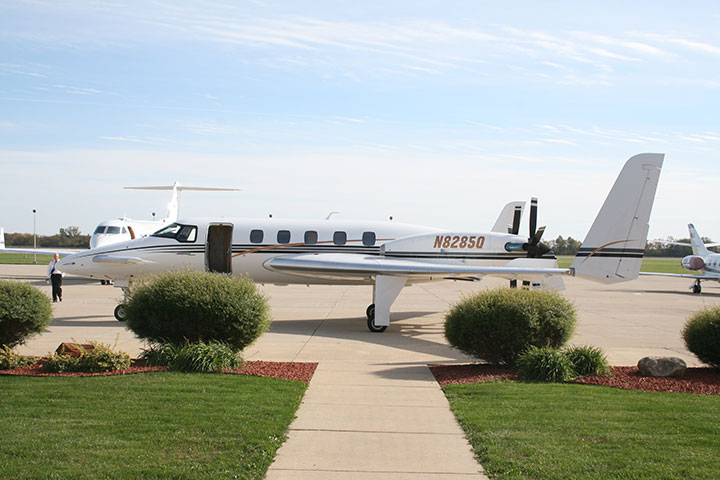 Further research reveals that there are nine registered with the FAA and this particular one, NC-50 is based out of Dallas. Also the company that was contracted by Beech to destroy them ended up selling many of them back to the original owners for $50,000. I guess there is still no honor among thieves or businessmen.

Titusville (Tico), FL Urbana, OH B-25 Gathering B-25 Fly-Over at Doolittle Reunion, Dayton, OH MCAS Cherry Point, NC Shaw AFB, Sumter, SC Whiteman AFB, Knob Noster, MO Boeing Field, Seattle, WA Kokomo Air Show, Kokomo, IN CWH Airshow, Hamilton ON Indianapolis Air Show, Greenfield, IN Indianapolis Executive B-17 Texas Raiders Thunder over Michigan, Belleville, MI Gratiot Community Airshow, Alma, MI Marion Fly-In/Drive-In, Marion, IN Fort Wayne Air Show, Fort Wayne, IN Waukegan, IL Glendale Airport, Kokomo, IN Indianapolis Regional Airport, IN Indianapolis Metropolitan Airport, IN