2013 Airshows
Titusville (Tico), FL NAS Key West, FL Chino, CA Indy 500 Fly-Over Reading, PA WWII Weekend CWH Show, Hamilton, ONT Dayton, OH Muncie, IN Topeka, KS Purdue University, IN Thunder over Michigan, Belleville, MI Hillsdale, MI Marion, IN Waukegan, IL Glendale Airport, Kokomo, IN Rome, GA Peachtree City, GA Houston, TX Urbana, OH B-25 Gathering B-25 Doolittle Memorial Fly-over at Dayton, OH

Purdue University Warbird Photo Review
B-17"Aluminum Overcast" at the Purdue Airport, West Lafayette, IN - August 9-11, 2013 - Photos taken Friday August 9.
I had several things to do in the West Lafayette area that had been hanging fire for a time so I figured August 9th was a good day to do them. Actually I can not really think of a better reason to take a short trip than to go see a warbird fly.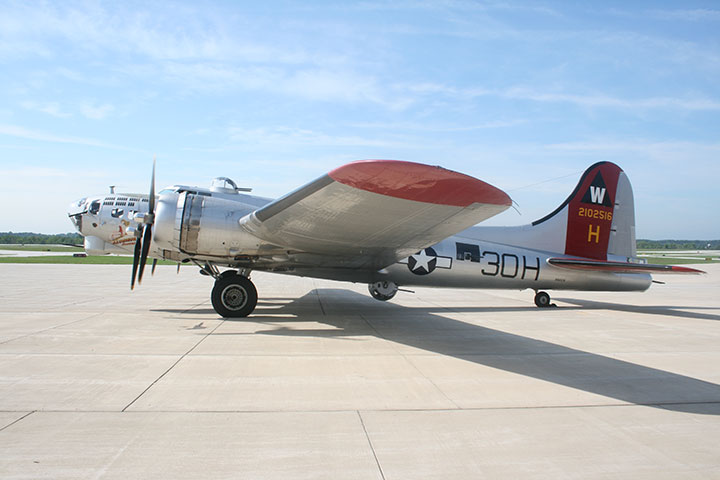 When I was walking up to the terminal building where "Aluminum Overcast" was at I could hear her running. She sounded real good as all radial engine aircraft do. I was able to get out on the ramp and get a couple of photos before she took off.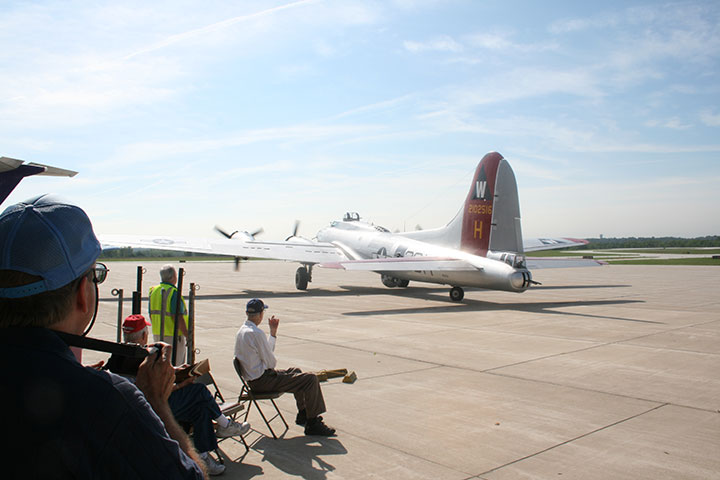 The gentleman sitting with the blue cap had 4.5 missions in Europe in the B-17 and spent a year in a POW camp.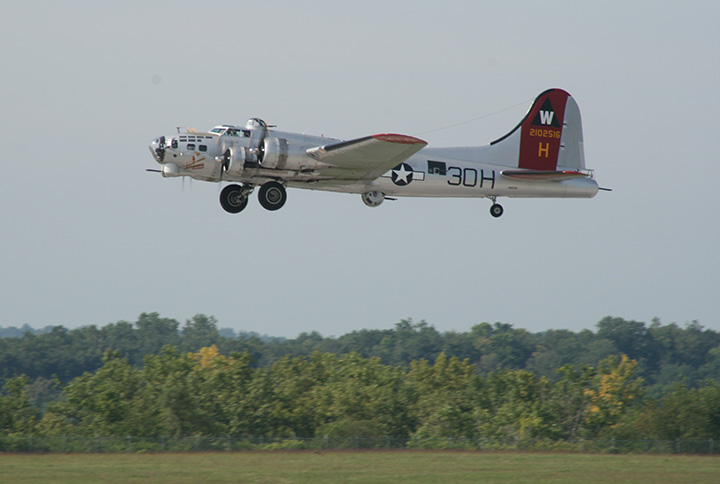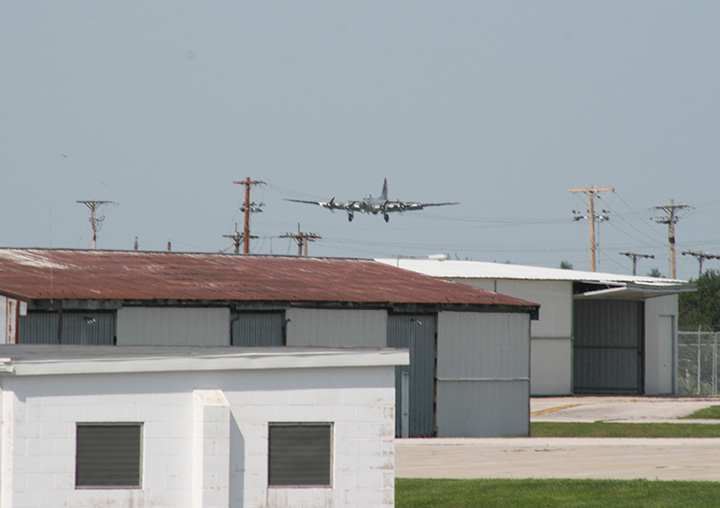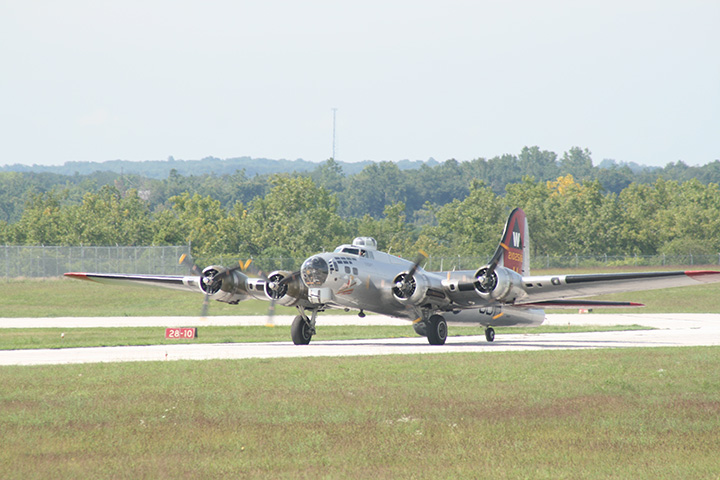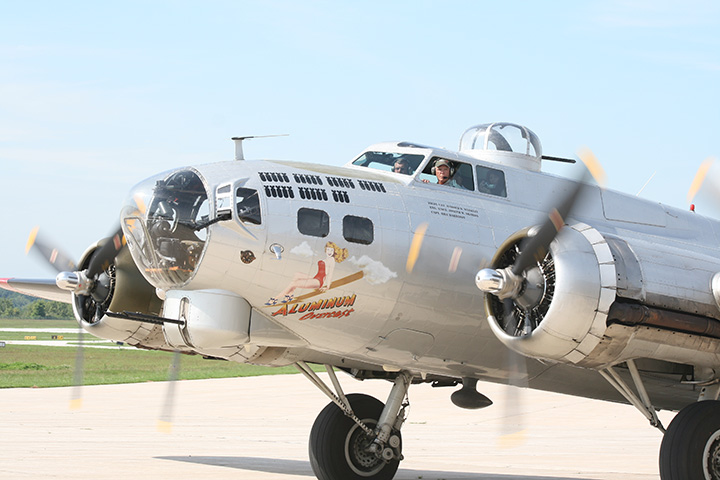 "Aluminum Overcast" went out for another ride and then was static from about noon on. But I got in the two flying cycles when I was there.
Titusville (Tico), FL NAS Key West, FL Chino, CA Indy 500 Fly-Over Reading, PA WWII Weekend CWH Show, Hamilton, ONT Dayton, OH Muncie, IN Topeka, KS Purdue University, IN Thunder over Michigan, Belleville, MI Hillsdale, MI Marion, IN Waukegan, IL Glendale Airport, Kokomo, IN Rome, GA Peachtree City, GA Houston, TX Urbana, OH B-25 Gathering B-25 Doolittle Memorial Fly-over at Dayton, OH