2013 Airshows
Titusville (Tico), FL NAS Key West, FL Chino, CA Indy 500 Fly-Over Reading, PA WWII Weekend CWH Show, Hamilton, ONT Dayton, OH Muncie, IN Topeka, KS Purdue University, IN Thunder over Michigan, Belleville, MI Hillsdale, MI Marion, IN Waukegan, IL Glendale Airport, Kokomo, IN Rome, GA Peachtree City, GA Houston, TX Urbana, OH B-25 Gathering B-25 Doolittle Memorial Fly-over at Dayton, OH

Marion, IN Fly-In/Cruise-In 2013 Warbird Photo Review
Warbirds at Marion, IN Airport - August 31, 2013
This year the Marion Fly-IN for me was all about the Ford Tri-Motor, of which the EAA is currently campaigning two, their own, and the one that was at Marion, owned by the Kalamazoo Air Zoo. I am not sure I have ever seen the one at Marion fly so it was a treat to see it take off and land three times in the short time I was there. About a dozen of the 199 Ford Tri-Motors built ended up with the US Army, this one being painted to represent an Army C-4A. One Tri-Motor was used to to evacuate 25 persons at a time on 500 mile trip away from the besieged fortress during WWII. Normal passenger load is ten.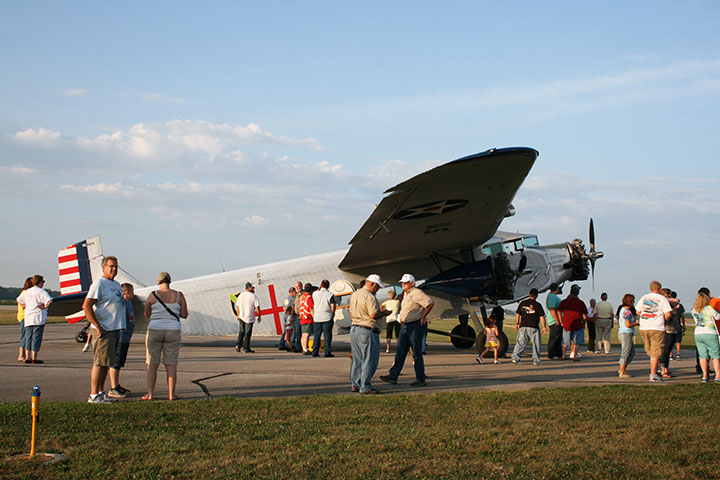 Early in the morning.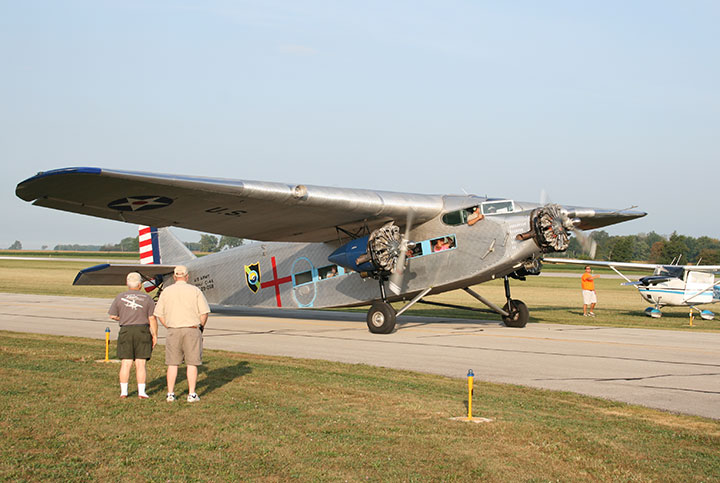 The Ford Tri-Motor taxis out for its first trip of the day.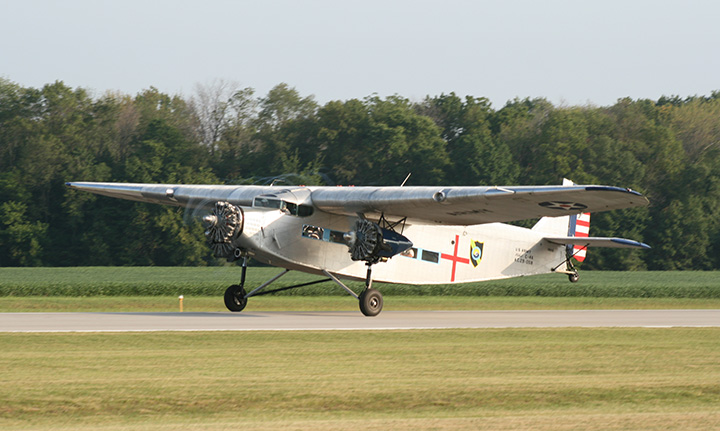 On the take-off roll as the tail wheel comes up.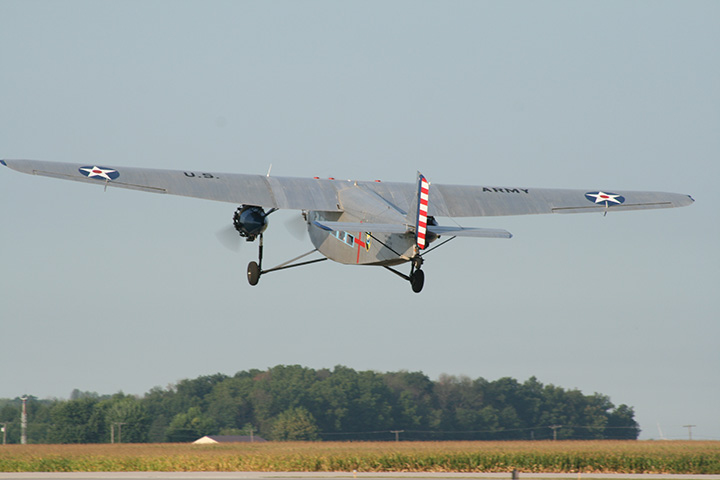 Out over the Indiana corn fields for a 15 minute trip.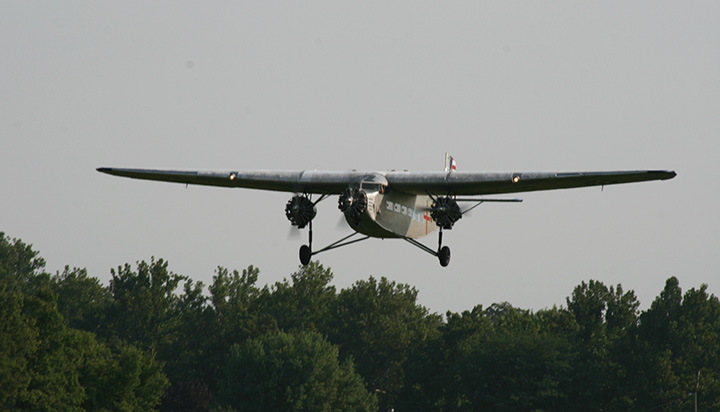 The Tri-Motor on final approach.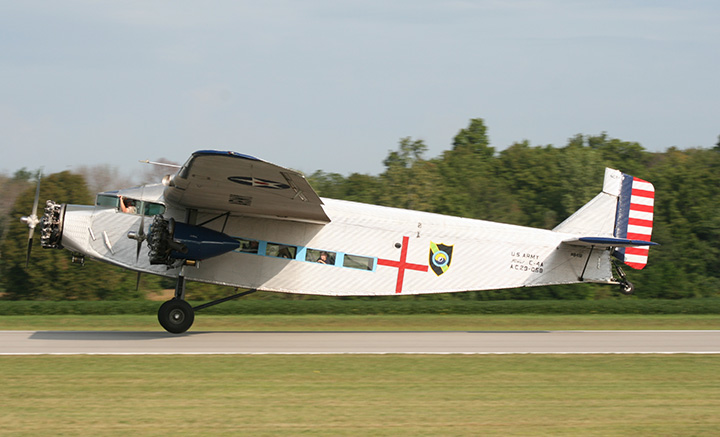 Rolling down the runway.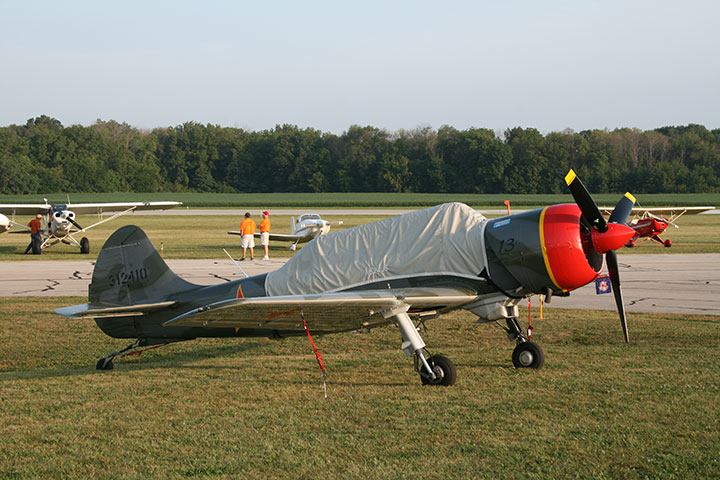 John Shuttleworth had his Yak-52TW at Marion.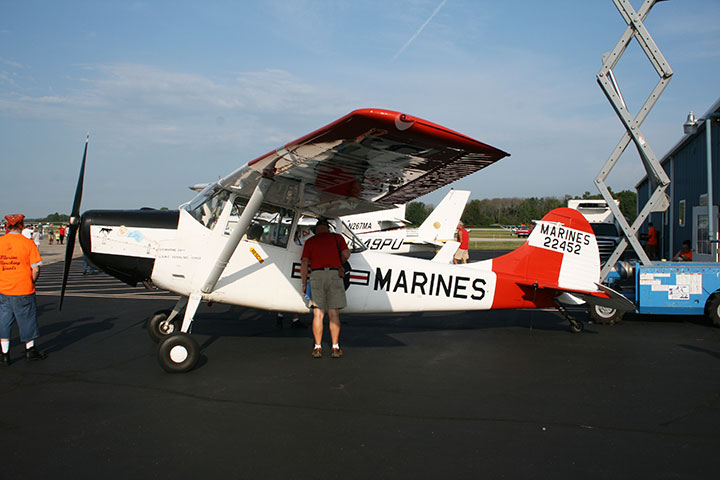 As usual Debbie and Bill Finney from Muncie, IN displayed their L-19.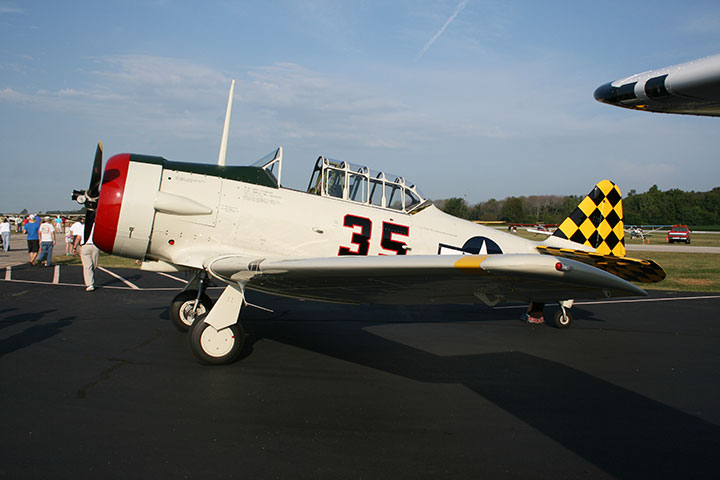 Laura Stants was there as normal with Nathan Davis's T-6.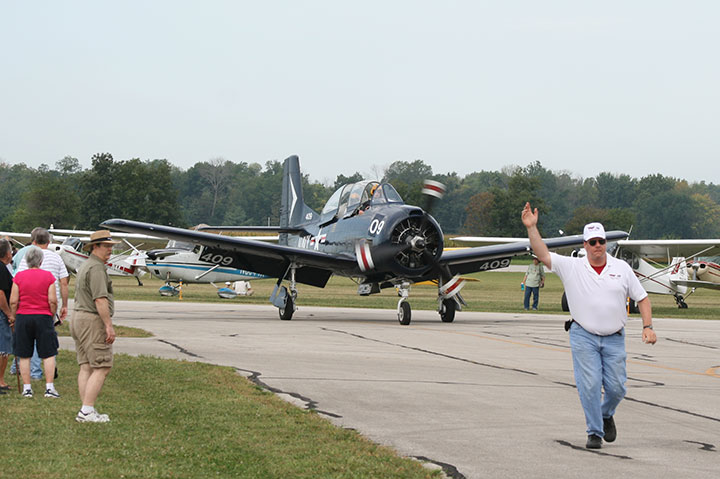 Walt Gdowski from Carmel, IN taxis in with his T-28. In the past year Walt has taken over ownership of Warbird Digest.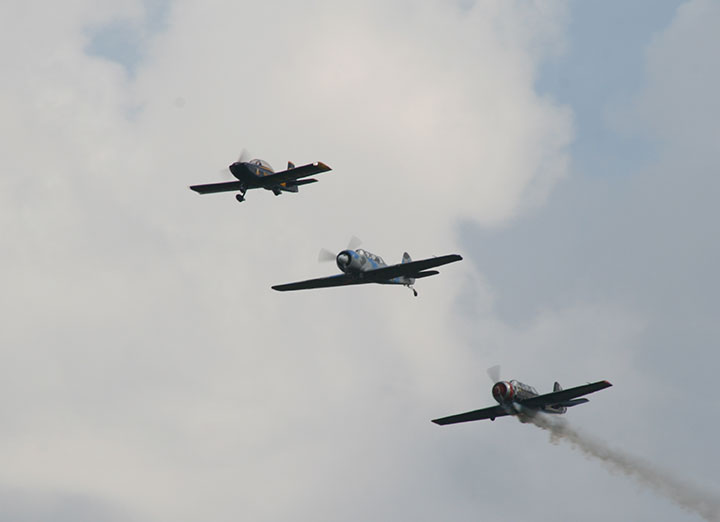 A three ship formation of an RV and two Yaks.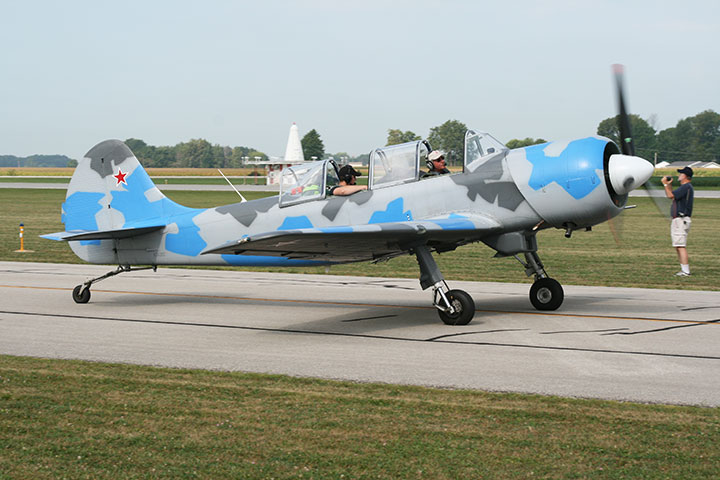 John Casper flew all the way up from Lagrange, KY for the event in his Yak-52W.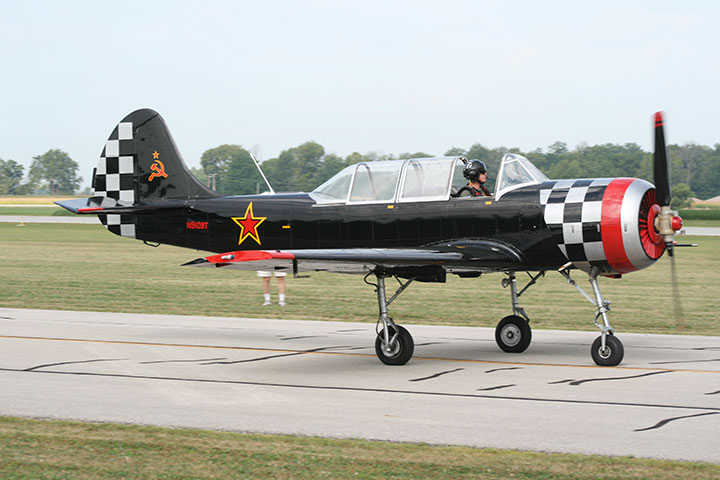 Ryan Patterson came over from Lebanon, OH in his black Yak-52.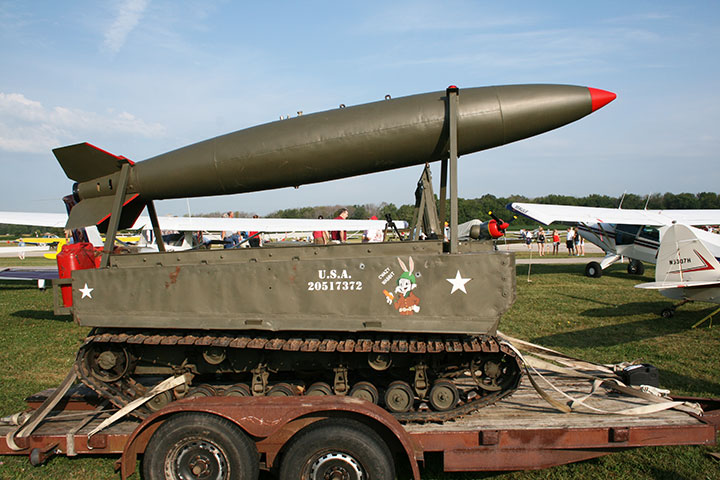 There are all sorts of cars, airplanes, tractors, motorcycles and other sundry land vehicles on display, but this had to be the strangest, and for me, the most interesting. This is a WWII Studebaker built M29C Weasel. The owner or someone before him has mounted this external fuel tank to the Weasel to make it look like a rocket launcher.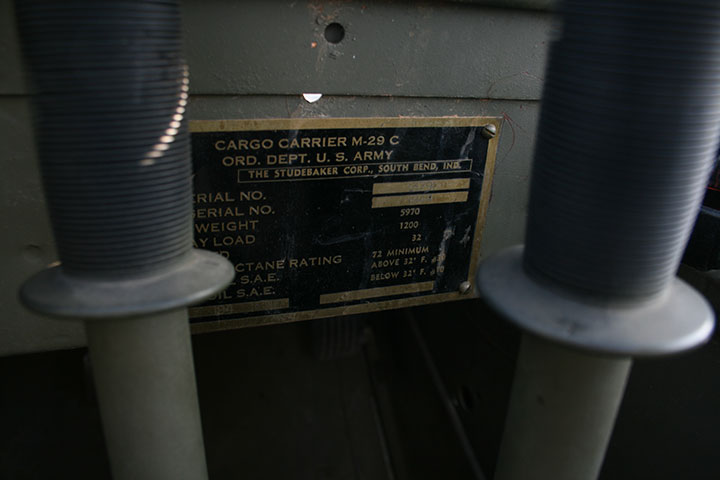 All of the 15,124 M29 Weasels were designed and built by Studebaker in South Bend, IN which is about 90 miles north of Marion.
Titusville (Tico), FL NAS Key West, FL Chino, CA Indy 500 Fly-Over Reading, PA WWII Weekend CWH Show, Hamilton, ONT Dayton, OH Muncie, IN Topeka, KS Purdue University, IN Thunder over Michigan, Belleville, MI Hillsdale, MI Marion, IN Waukegan, IL Glendale Airport, Kokomo, IN Rome, GA Peachtree City, GA Houston, TX Urbana, OH B-25 Gathering B-25 Doolittle Memorial Fly-over at Dayton, OH