2013 Airshows
Titusville (Tico), FL NAS Key West, FL Chino, CA Indy 500 Fly-Over Reading, PA WWII Weekend CWH Show, Hamilton, ONT Dayton, OH Muncie, IN Topeka, KS Purdue University, IN Thunder over Michigan, Belleville, MI Hillsdale, MI Marion, IN Waukegan, IL Glendale Airport, Kokomo, IN Rome, GA Peachtree City, GA Houston, TX Urbana, OH B-25 Gathering B-25 Doolittle Memorial Fly-over at Dayton, OH

Glendale Days 2013 Warbird Photo Review
Warbirds at Glendale Airport, Kokomo, IN - September 21-22, 2013 (Photos Taken Sunday, September 22.)
Glendale Days is an annual event which is held each year to raise funds for Spinal Muscular Atrophy (SMA) and this was the second time I have had a chance to attend. While there was not large group of warbirds flying or on display, Laura Stants was doing 20-25 minute turns in Nathan Davis's T-6, so it allowed me to get a variety of shots from different positions and lighting during the day. This year Bill Finney was kind enough to give a ride around the airport so I could get some photos of the airport. That and a reverse fly-by made for some different photos this year.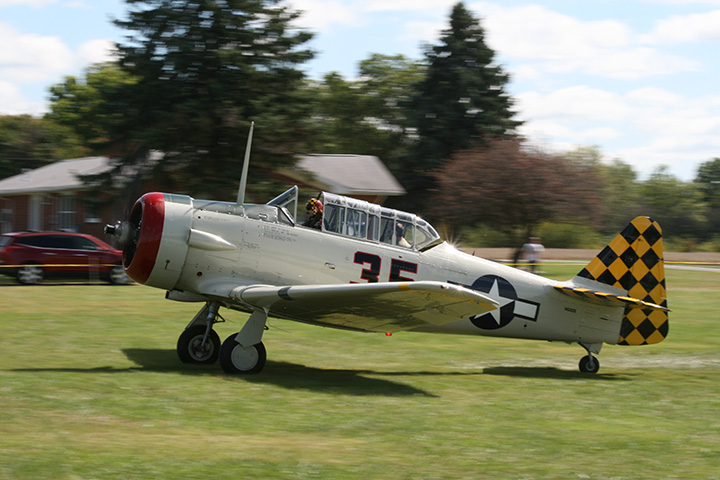 Laura on her first take-off roll of the day.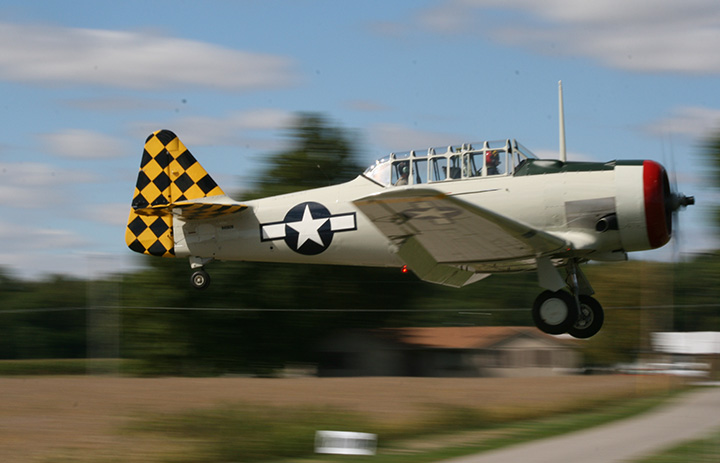 And her first landing. Taking a ride with Laura or any of the aircraft on the airport helps contribute to SMA.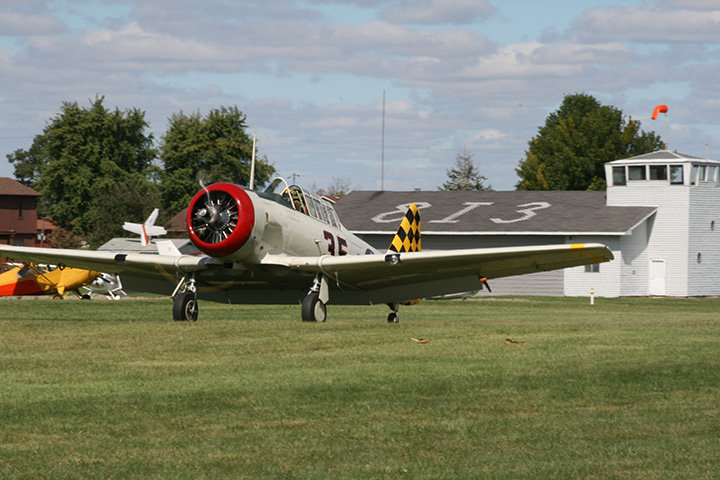 Here Laura taxies back in at airport 8i3. Also notice that someone has cut off the tail of an airplane and attached it to the top of their garage.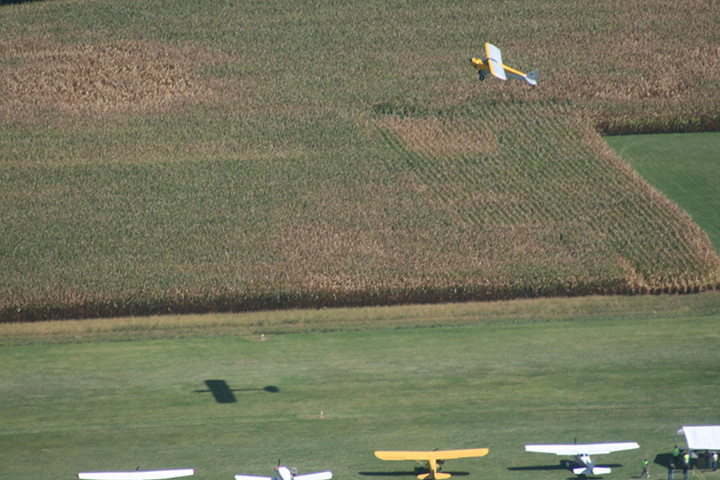 While up in the air with Bill Finney in his L-19 I photographed this Carbon Cub taking off.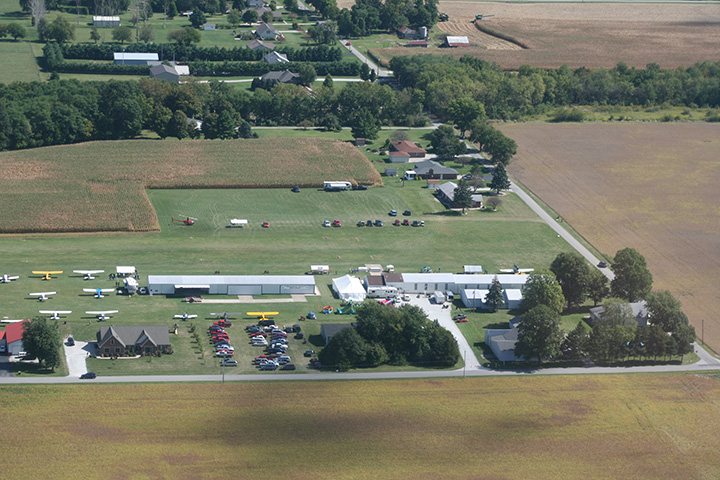 An overview of the Glendale airport.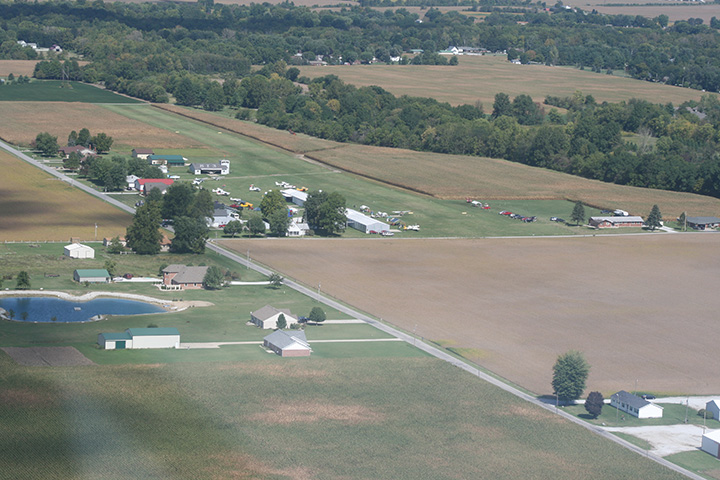 On base leg.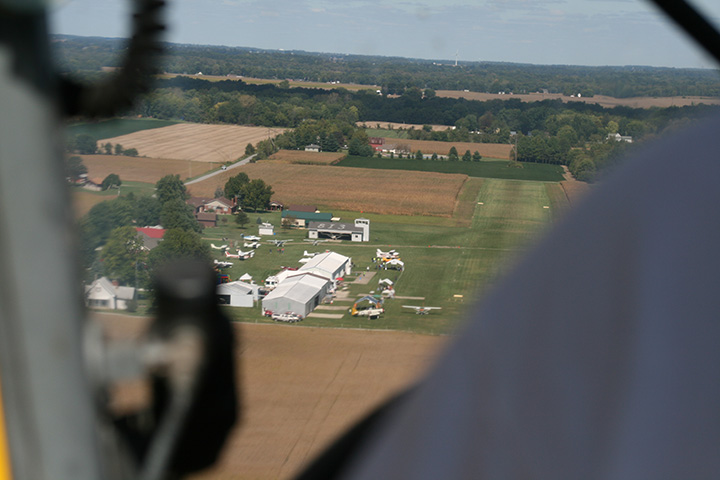 On final with Bill.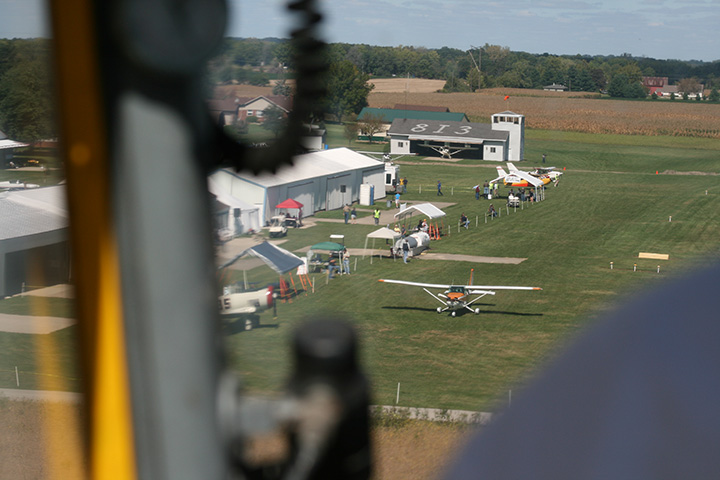 Thanks to Bill Finney for the ride.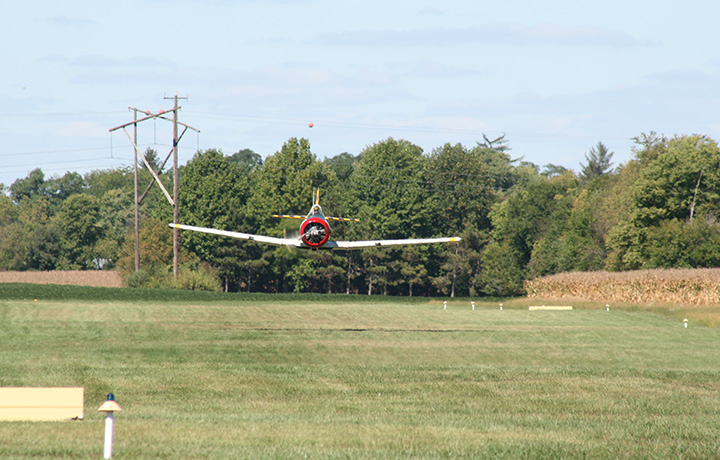 I couldn't figure out why several photographers were standing at the end of the runway and facing north, rather than south, to take photos of landing aircraft.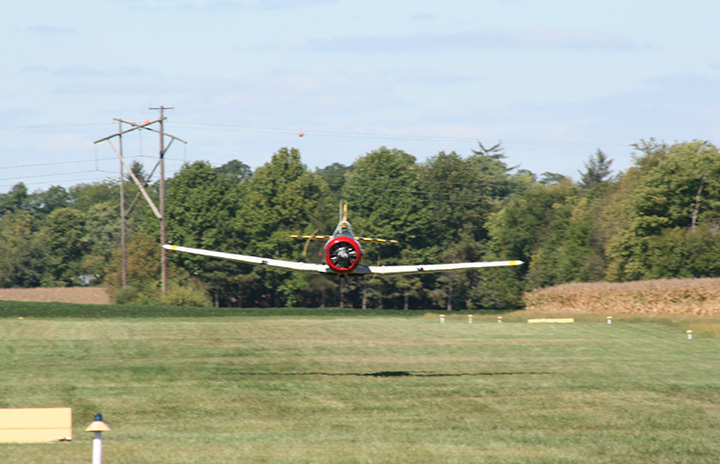 It took a while but after hearing the sound of the Texan at the opposite end of the runway I turned and looked that way also.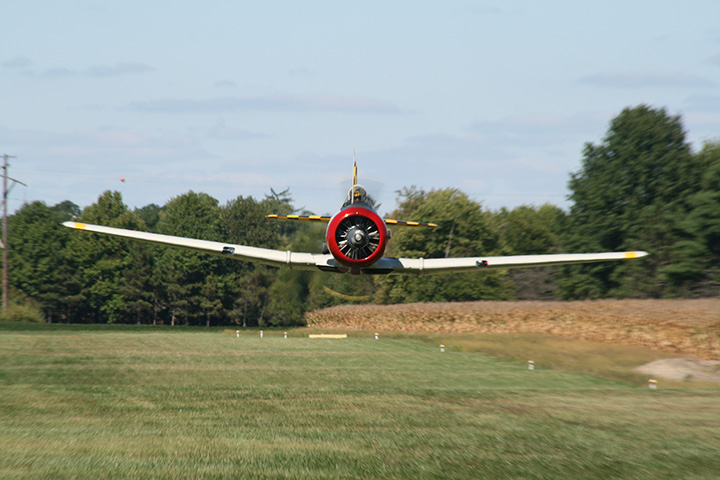 I was offset from dead center just a bit.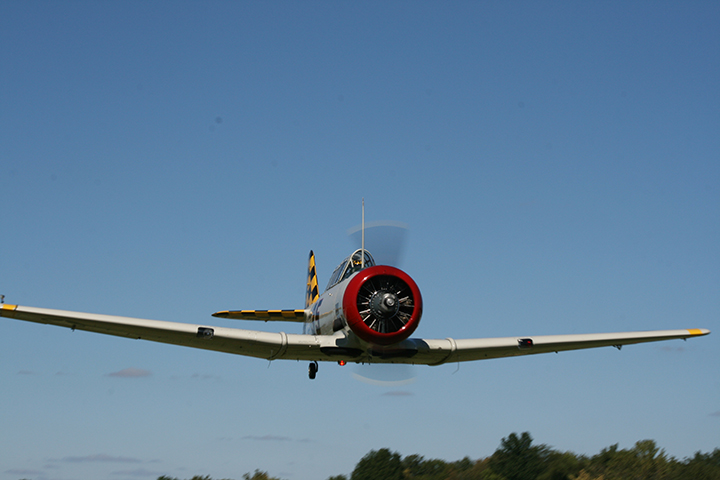 Titusville (Tico), FL NAS Key West, FL Chino, CA Indy 500 Fly-Over Reading, PA WWII Weekend CWH Show, Hamilton, ONT Dayton, OH Muncie, IN Topeka, KS Purdue University, IN Thunder over Michigan, Belleville, MI Hillsdale, MI Marion, IN Waukegan, IL Glendale Airport, Kokomo, IN Rome, GA Peachtree City, GA Houston, TX Urbana, OH B-25 Gathering B-25 Doolittle Memorial Fly-over at Dayton, OH