2013 Airshows
Titusville (Tico), FL NAS Key West, FL Chino, CA Indy 500 Fly-Over Reading, PA WWII Weekend CWH Show, Hamilton, ONT Dayton, OH Muncie, IN Topeka, KS Purdue University, IN Thunder over Michigan, Belleville, MI Hillsdale, MI Marion, IN Waukegan, IL Glendale Airport, Kokomo, IN Rome, GA Peachtree City, GA Houston, TX Urbana, OH B-25 Gathering B-25 Doolittle Memorial Fly-over at Dayton, OH

Dayton Airshow Warbird Photo Review
Warbirds at Dayton International Airport, Vandalia, OH - June 22-23, 2013 - Photos taken Saturday June 22.
My original plan for this report before attending the Dayton Airshow was to give a full report on all the warbirds that would be participating in lieu of the non existent military support Dayton has enjoyed in the past. This plan changed in a tragic instant when wing walker Jane Wicker and pilot Charlie Schwenker were involved in a fatal accident at airshow center early in the show on Saturday. While this is not the first time I have been to an event with a fatality, that does not make it any easier, especially due to my long 30 year association with organizing airshows I usually know the victim(s).
Jane was at our 2012 Indianapolis Airshow and although I did not interface directly with her, she and I were in the same pilot safety briefings and at the Saturday night party during that weekend that year. I do not know if I had ever seen Charlie fly previously at a show in his long career, but that is immaterial as he was still part of the small extended family of airshow performers and organizers that we are part of.
Both Charlie and Jane are going to be missed by all of us.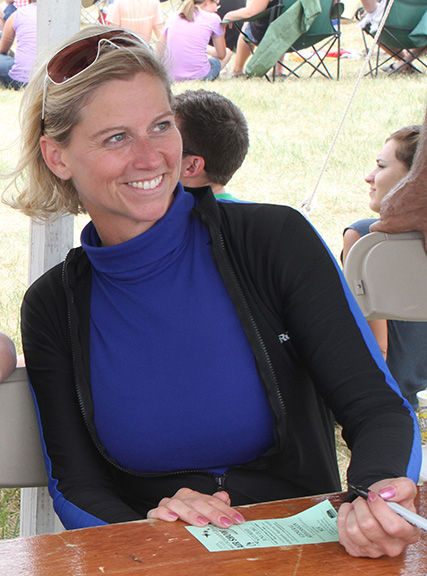 Jane Wicker signing autographs at the 2012 Indianapolis Airshow. She was great at this and with the children. Photo courtesy of the Indianapolis Airshow.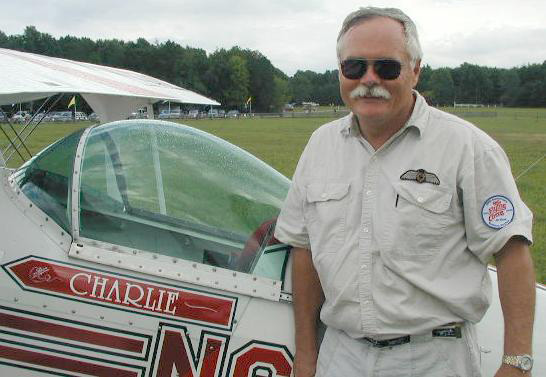 Charlie Schwenker with his aircraft at an unknown airport. Photo courtesy of the Indianapolis Airshow.
I was not even sure I was going to actually do a report on the Dayton show. But due to the fact that the show organizers worked so hard and did such a great job of gathering warbirds for both static and flying display, I have decided to do a report to show the result of their endeavors. With the exception of the flag jump I will not include any airshow flying. After the accident on Saturday the show was closed and we were sent home. I did not return Sunday but assume that all of the warbirds scheduled to do show flew on that day.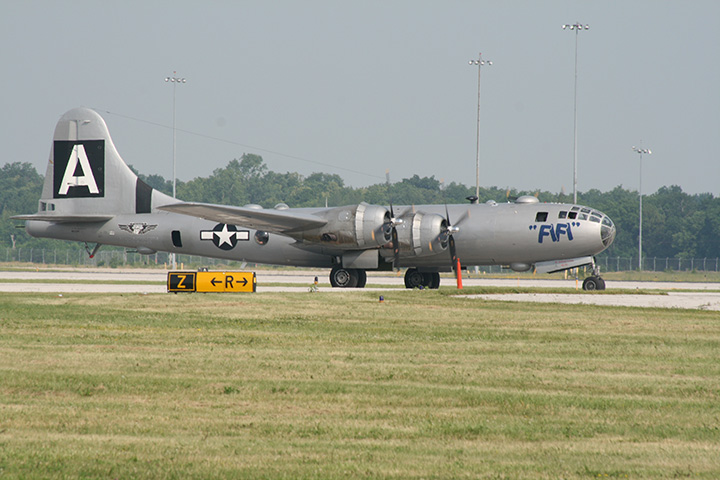 "Fifi" taxing out for ride at 10:00 on Saturday morning. In this and other photos one can almost see the humidity in the air as the trees in the background are not as clear as they would be on a low humidity day. Actually from weather standpoint it was pretty miserable due to the heat and humidity. But then if it isn't hot, humid and miserable, its not the Dayton Airshow.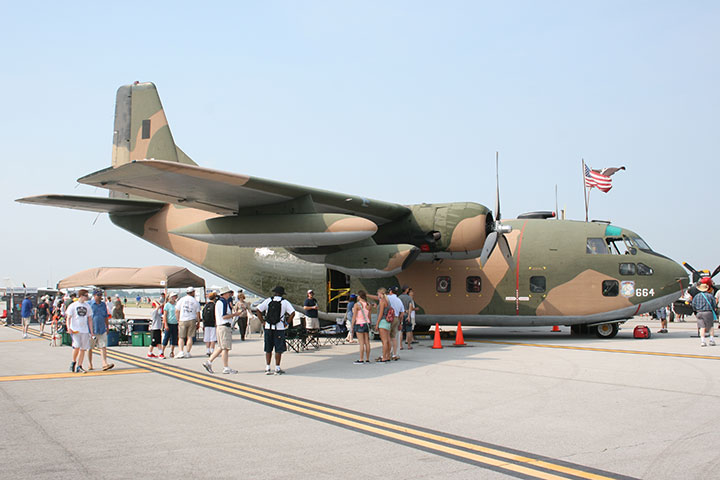 C-123 from Air Heritage in Beaver Falls, PA was on the field for static aircraft tours.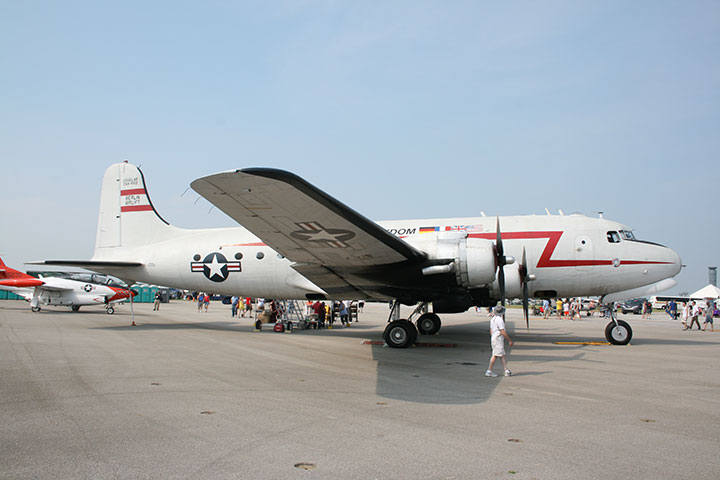 As was the Douglas C-54 from the Berlin Airlift Historical Foundation in Farmingdale, NJ.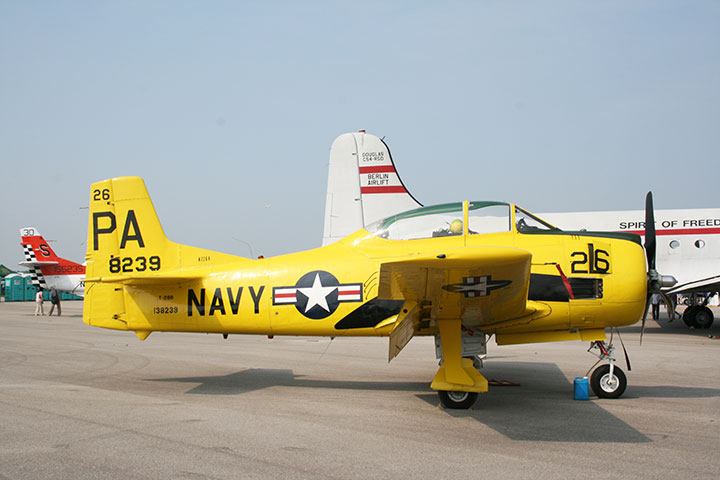 Verlin McIntosh of Farmersville, OH had his pristine T-28 on static display.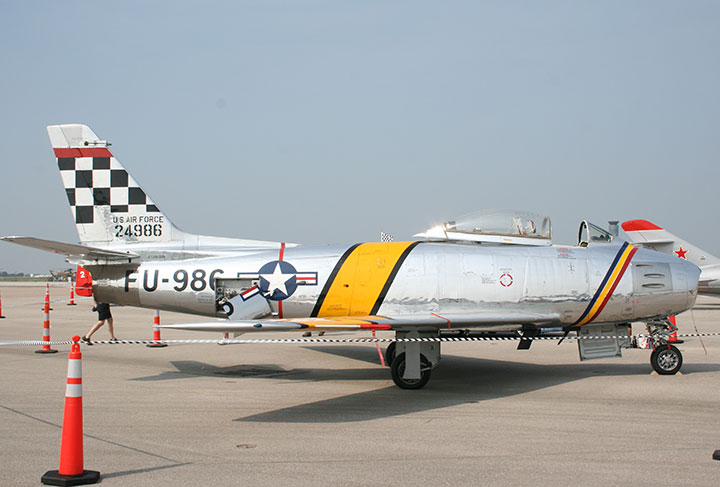 The Warbird Heritage Foundation from Waukegan, IL had its F-86 on static along with being a flying display.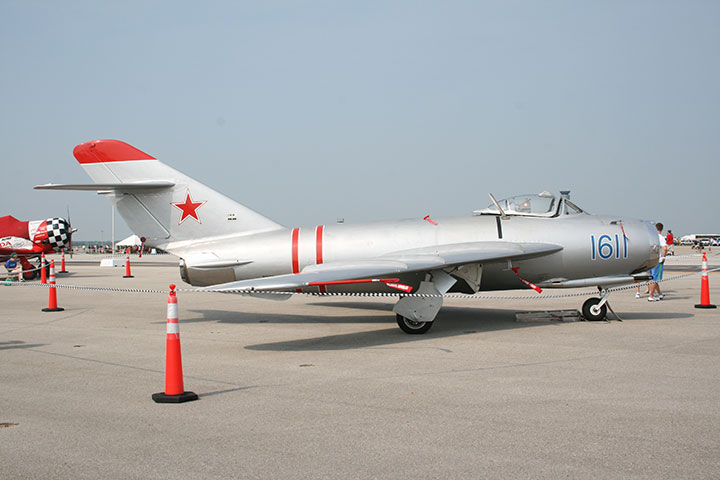 Randy Ball brought in the Mig-17 from Fighter Jets in Tyler, TX for a flying display.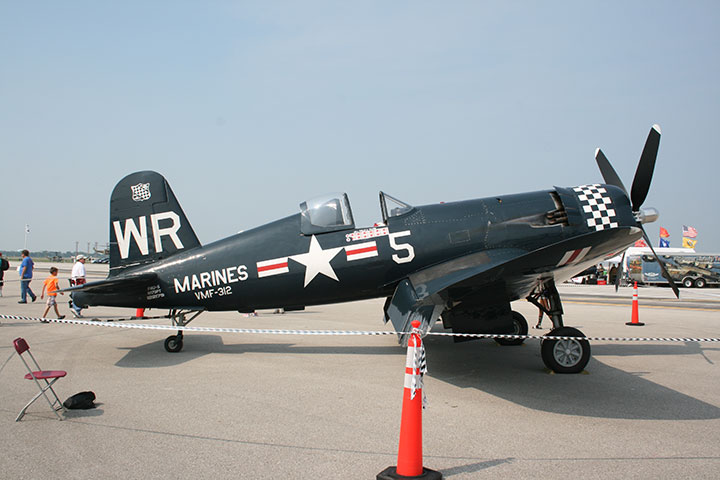 Fighters and Legend was in for a F4U flying demonstration.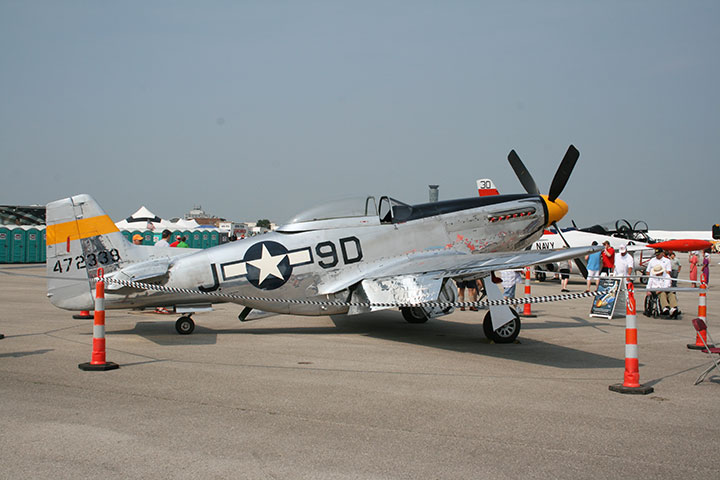 This P-51 from the Cavanaugh Flight Museum from Addison, TX did a flying display.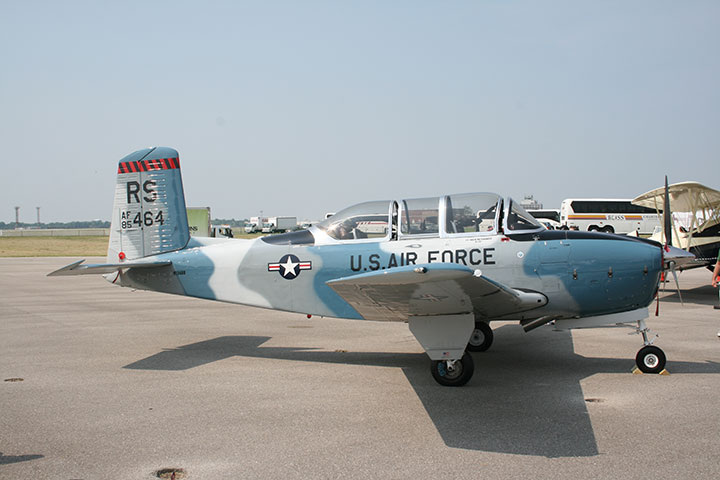 David Rothenanger had his T-34 on static display.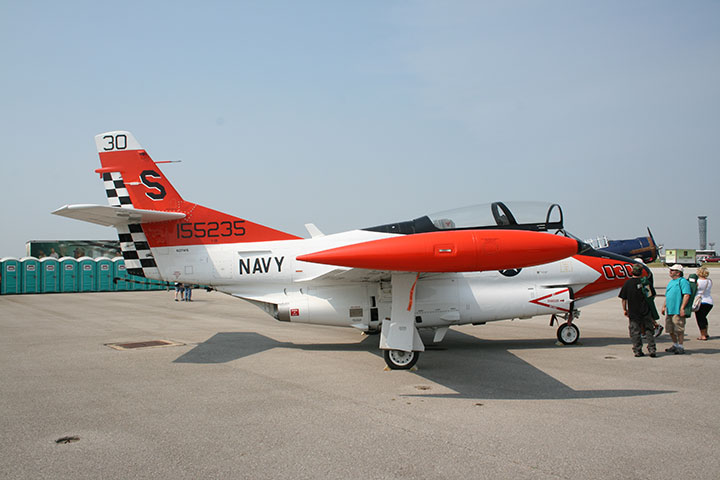 The Warbird Heritage Foundation from Waukegan, IL also had its T-2 Buckeye on display.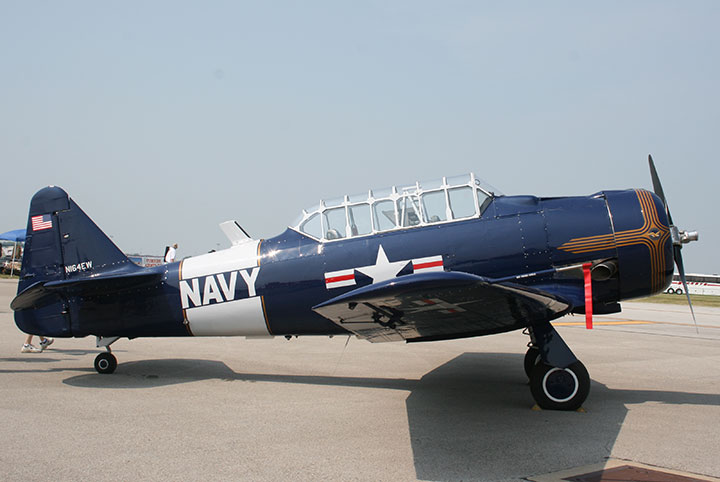 James Leavelle from Cleveland, OH brought in his SNJ for static display.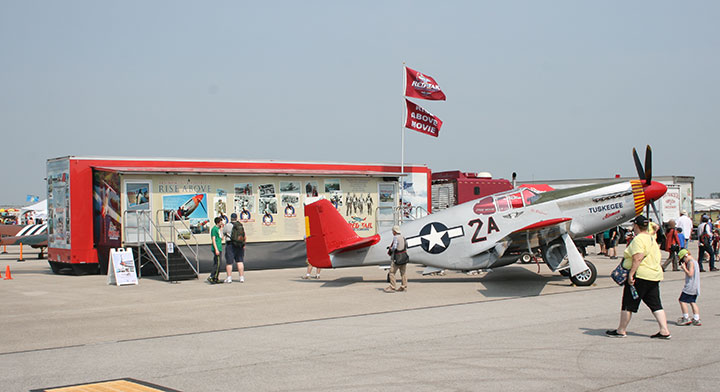 The "Rise Above" exhibit from the CAF was also on display.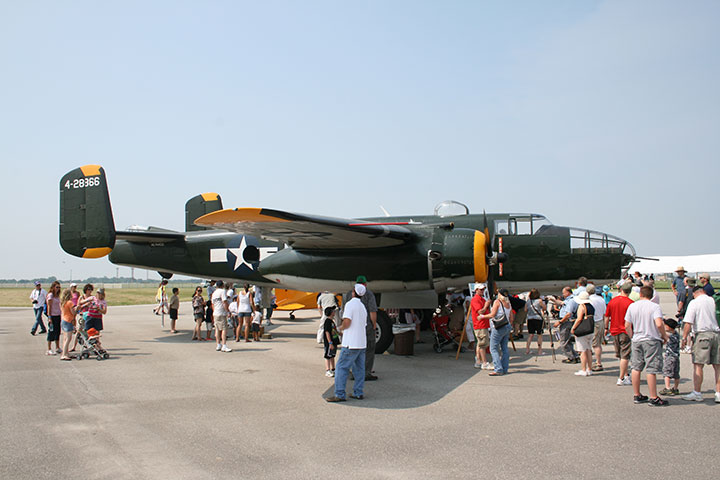 B-25 "Champaign Gal" was in from Urbana, OH for static display.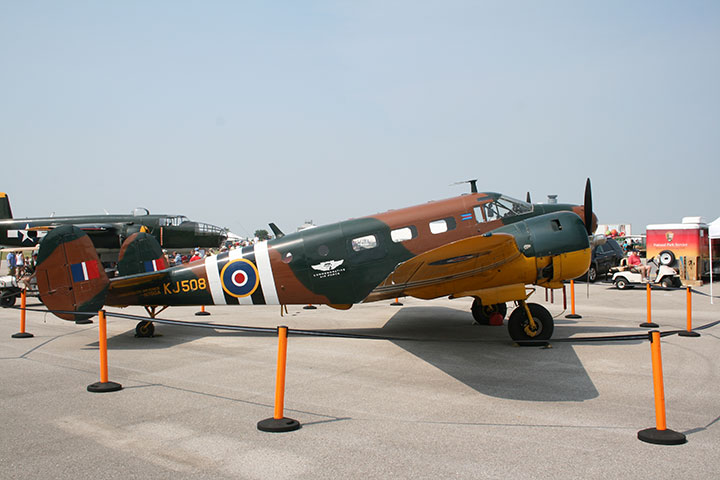 This C-45 from the Commemorative Air Force now belongs to the B-24/B-29 Squadron and was on static display.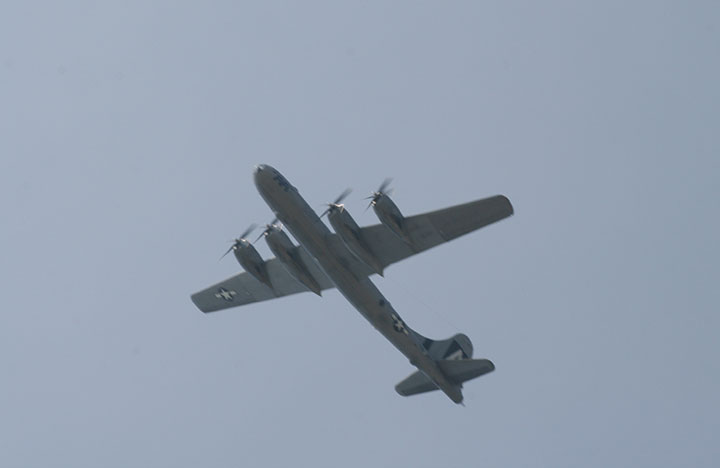 At 10:30 "Fifi" was back overhead.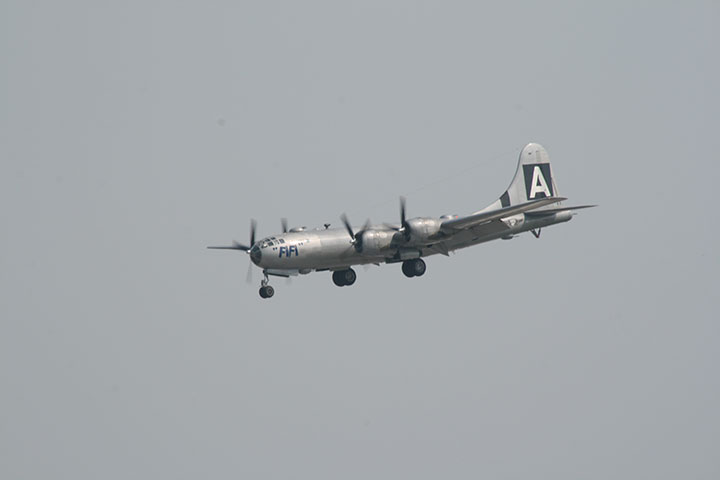 Actually I learned something about how the B-29 lands as the narrator explained it to those of us that were at the crowd line. The pilot will bring her in this nose down configuration and then use the trim tabs to level her out for a three point landing.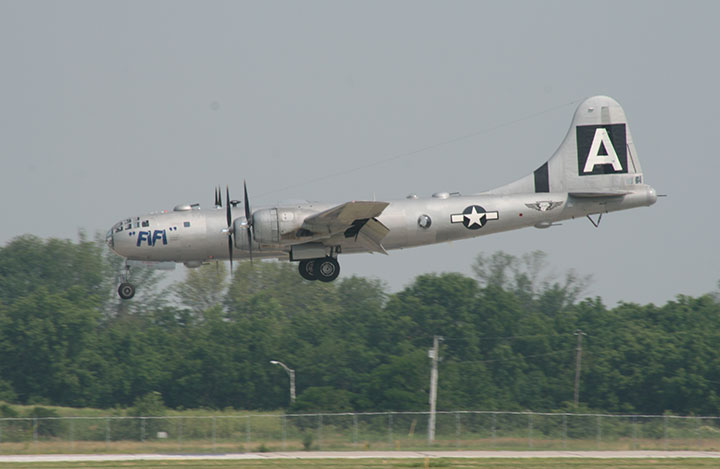 Here she is starting to trim to level flight.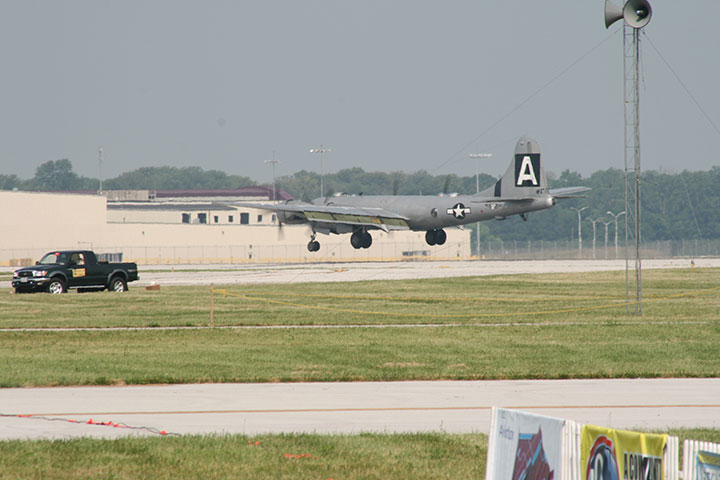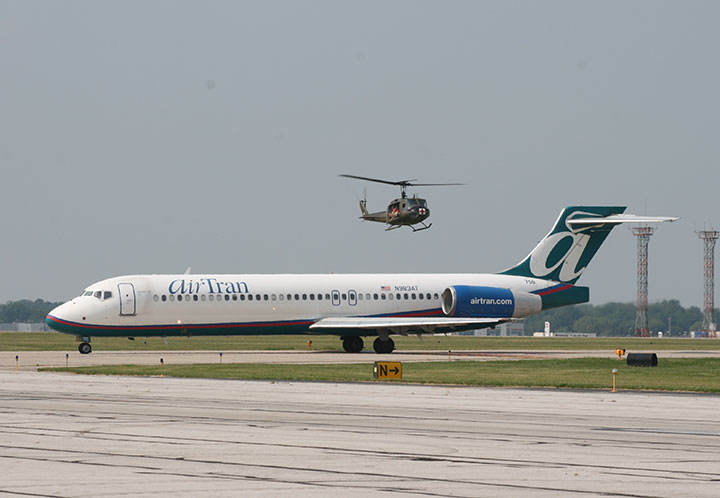 The Army Aviation Heritage Foundation was providing helicopter rides on both the UH-1 as seen here and the AH-1.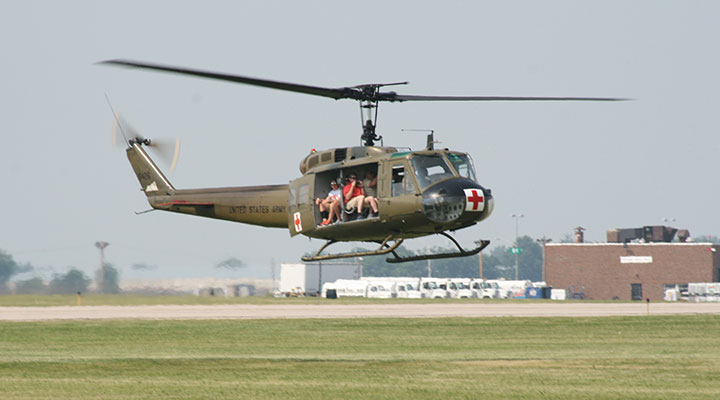 Coming back in from a flight.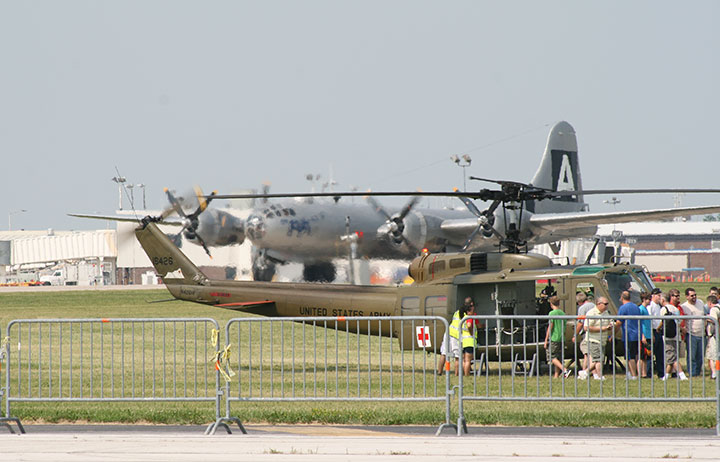 A lot going on as one group departs the Huey and another group gets ready to load up as "Fifi" taxies back in.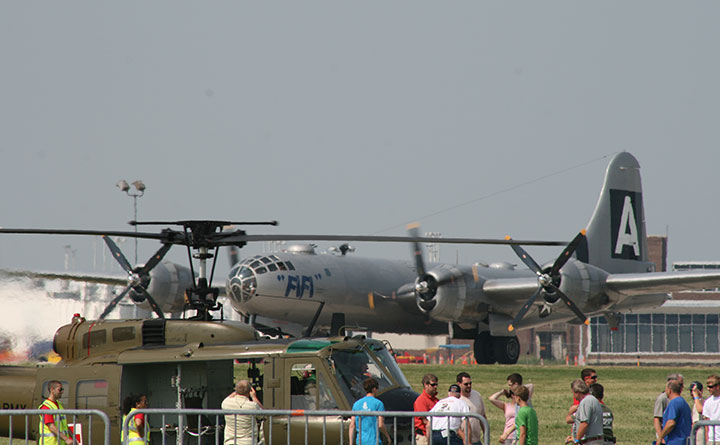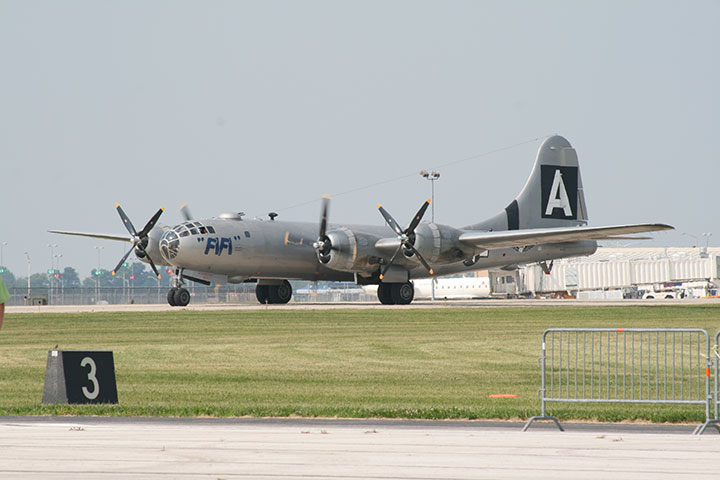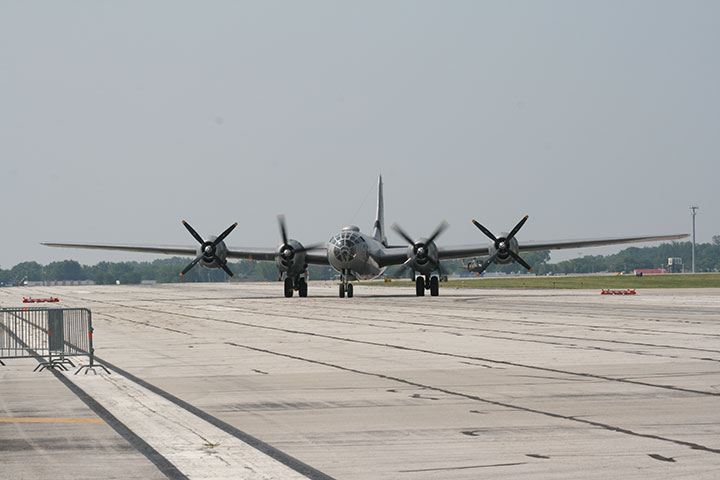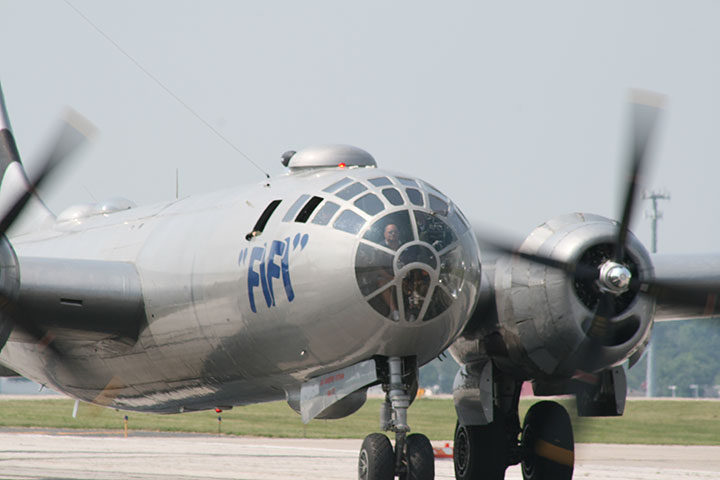 The gentleman sitting in the bombardier's seat paid either $1,595 at the show or $1,495 in advance for the privilege of spending the entire flight in that location. Note that the flight engineer has his window open trying to get some cooler air inside.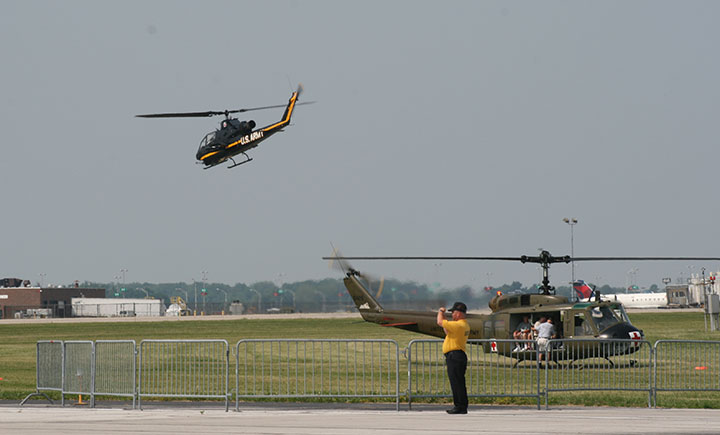 The AH-1 Cobra departing with a rider.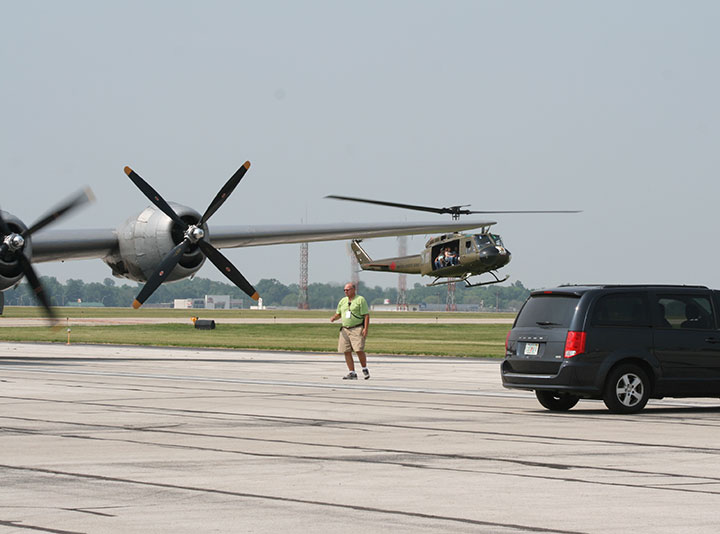 Another Huey is setting up for the landing as the B-29 gets ready to shut down.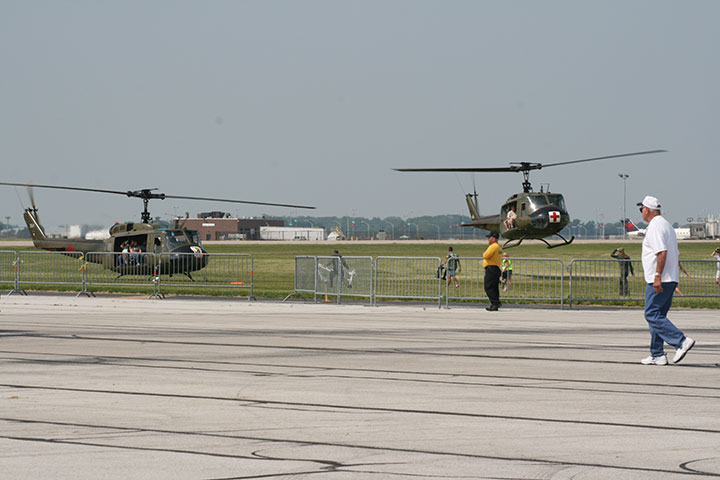 There was constant action with the helicopters coming and going on a continuing basis.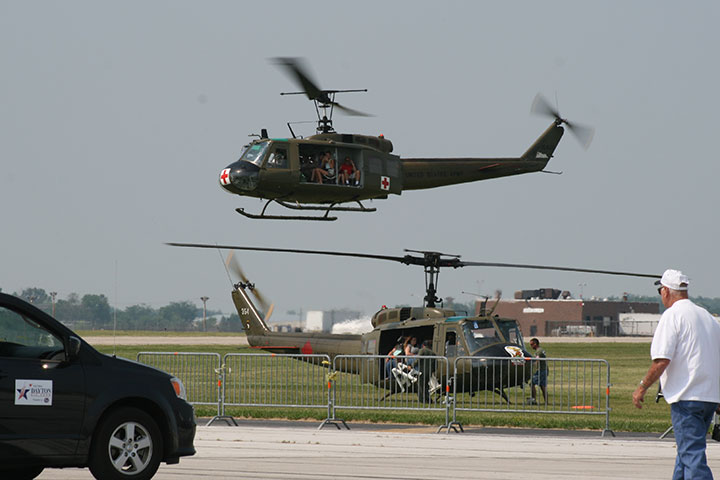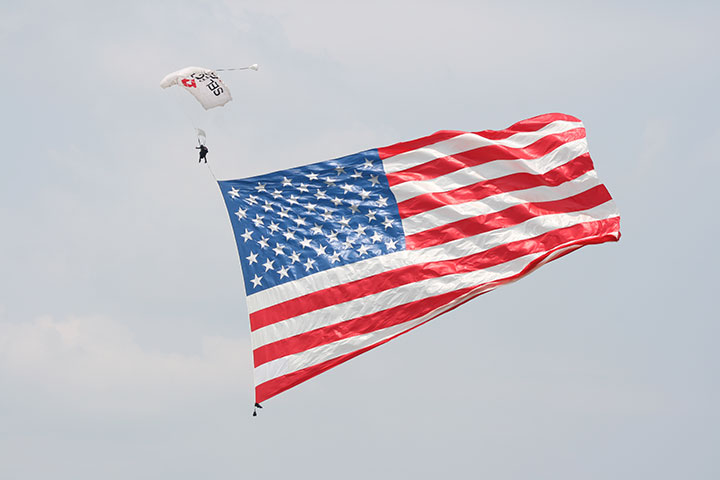 This is the world's largest US flag at 7,500 square feet and has a total weight of 250 pounds including the weight that the jumper has to deal with and manage.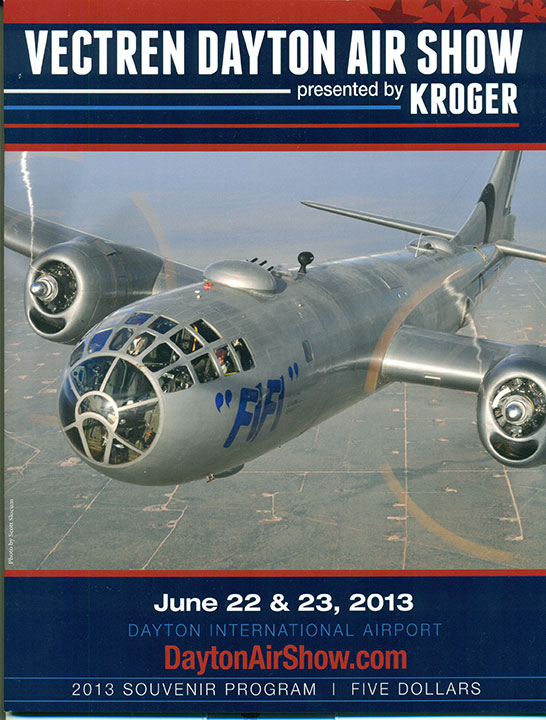 Titusville (Tico), FL NAS Key West, FL Chino, CA Indy 500 Fly-Over Reading, PA WWII Weekend CWH Show, Hamilton, ONT Dayton, OH Muncie, IN Topeka, KS Purdue University, IN Thunder over Michigan, Belleville, MI Hillsdale, MI Marion, IN Waukegan, IL Glendale Airport, Kokomo, IN Rome, GA Peachtree City, GA Houston, TX Urbana, OH B-25 Gathering B-25 Doolittle Memorial Fly-over at Dayton, OH