CAL FIRE Fresno Hemet-Ryan McClellan McClellan 2010 Porterville Ramona
CAL FIRE (California Department of Forestry and Fire Protection) - Formerly California Department of Forestry (CDF)
McClellan Maintenance and Air Operations HQ Base
May 14, 2010
Assigned Turbo Tracker S-2T Tanker: 100
Assigned OV-10A Bronco: 500
Assigned UH-1H Huey: 303, 901
This was my second trip into the McClellan Cal Fire Air Operations HQ and Maintenance base. While many of the aircraft that were on location had previously been photographed by me when I was in California in 2009, there were several aircraft on the ramp and in the hangars that I did not previously have photographs for. Also new were three North American OV-10D Broncos that arrived in February from the US State Department which had been used as drug sprayers in Columbia. Previously they had been stationed out of Patrick AFB in Florida and every once in a while when I was vacationing down there I would catch a glimpse of them. In service with Cal Fire they will be utilized as lead ships for 747s and DC-10s.
New OV-10D Broncos from the US State Department: N617NA, N477AW, N12317
S-2T Tankers on site: 70, 71, 74, 75, 76, 78, 81, 82, 83, 85, 86, 88, 89, 90, 91, 93, 94, 95, 100
OV-10A Broncos on site: 110, 120, 140, 210, 230, 340, 410, 430, 440, 460, 500
UH-1H Hueys on site: 901, Unknown
Note that there is a mixture of two paint schemes on the aircraft.
I want to thank Marty Buno, Chief of Maintenance for Cal Fire for taking time out of his busy day to show me around.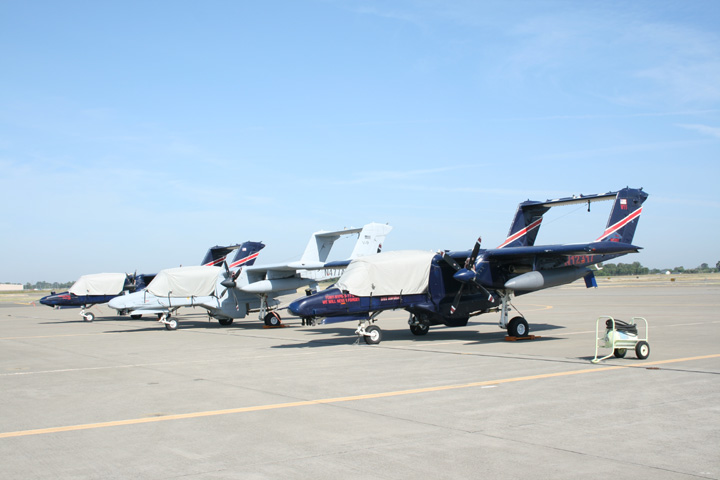 The three new OV-1D's together on the ramp.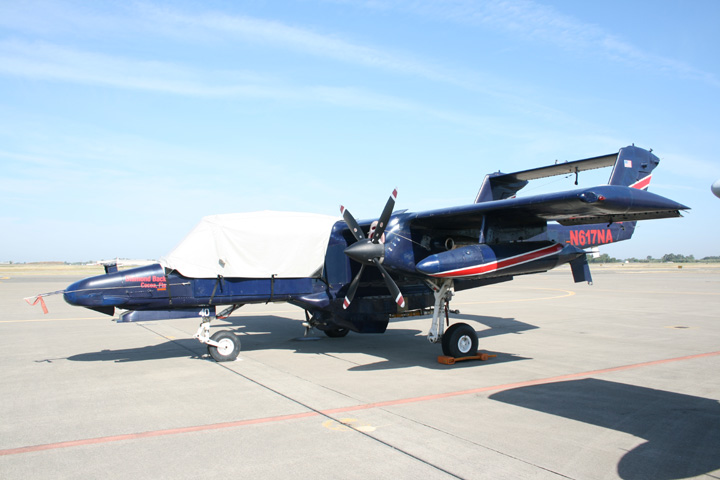 N617NA awaiting to have the spray and other equipment removed that is not needed for the Big Tanker Lead mission and to be painted in Cal Fire colors. It was transferred to Cal Fire in February of 2010.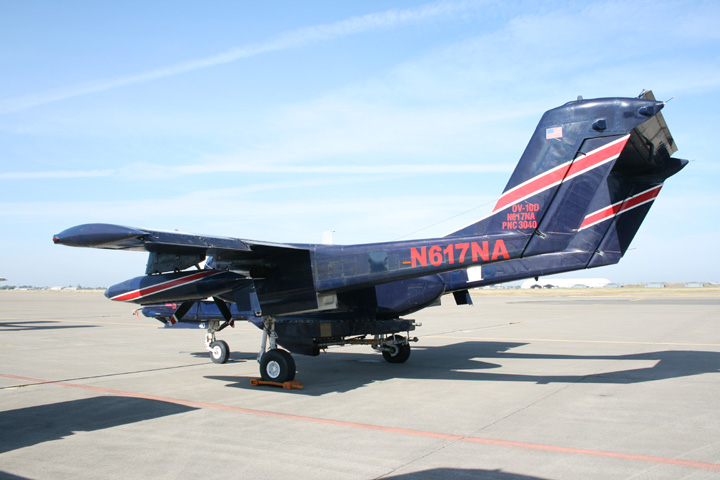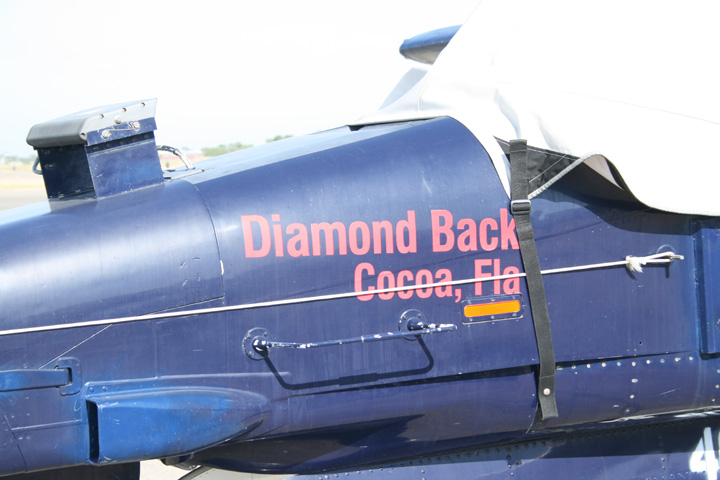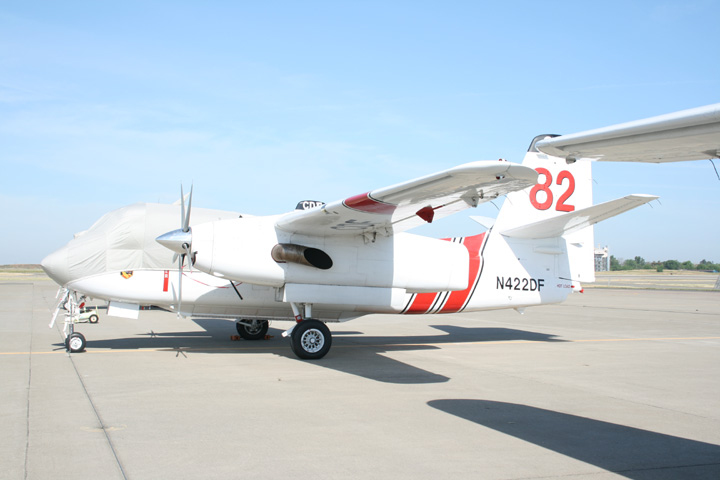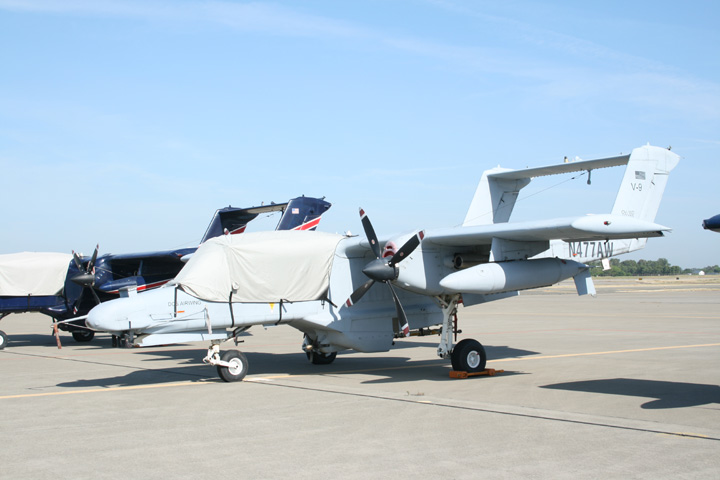 N477AW came to Cal Fire in April of 2010.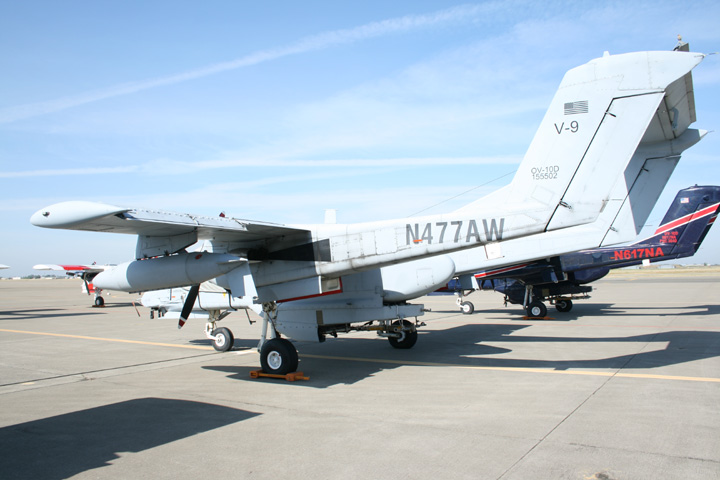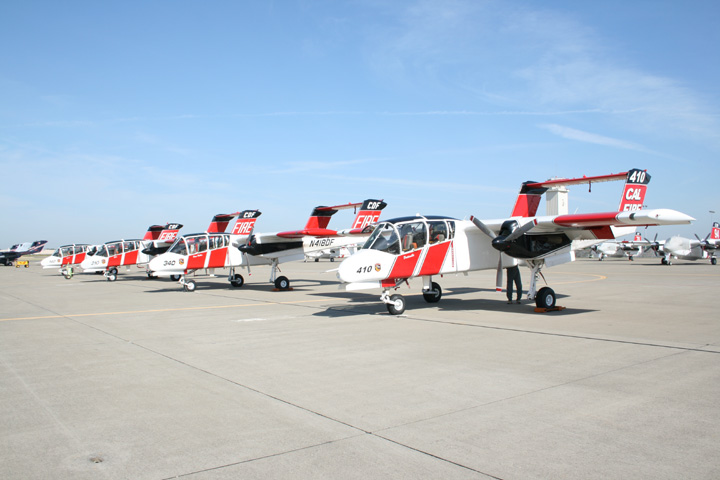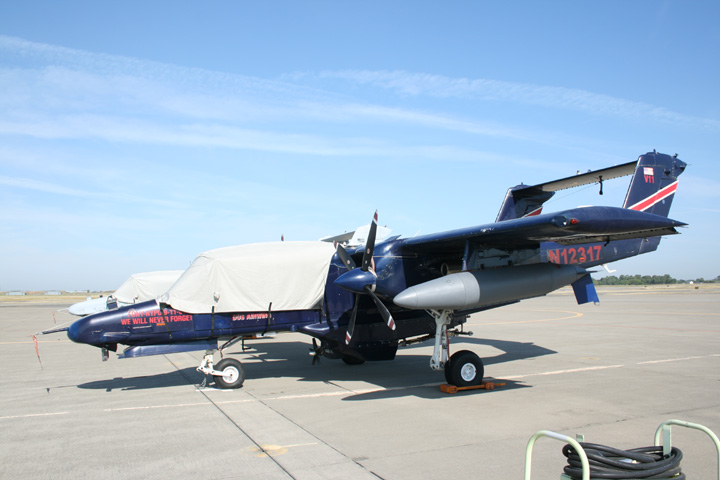 N12317 was still registered with the State Dept. at Patrick AFB as of June 16, 2010.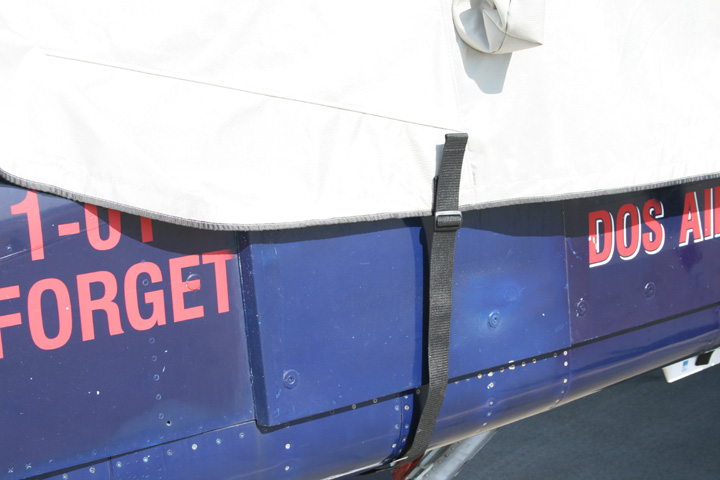 Shown here is some of the half inch Kevlar that is located on either side of the cockpit to provide protection against small arms fire.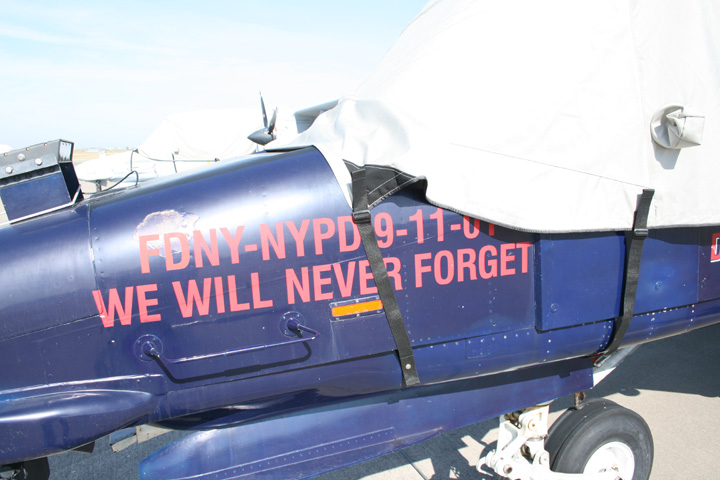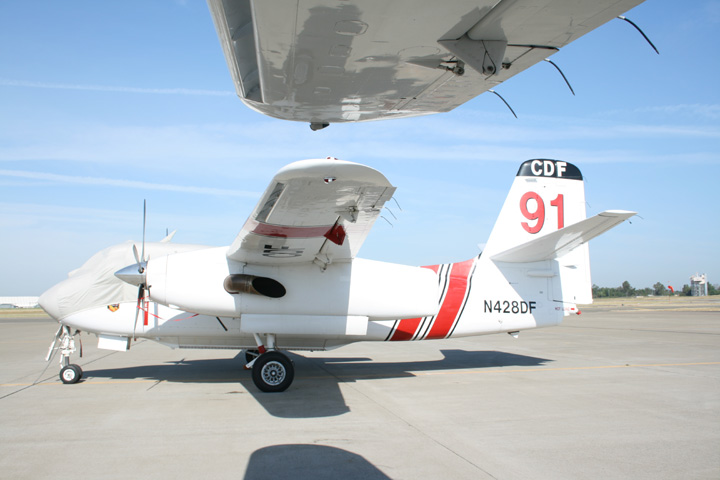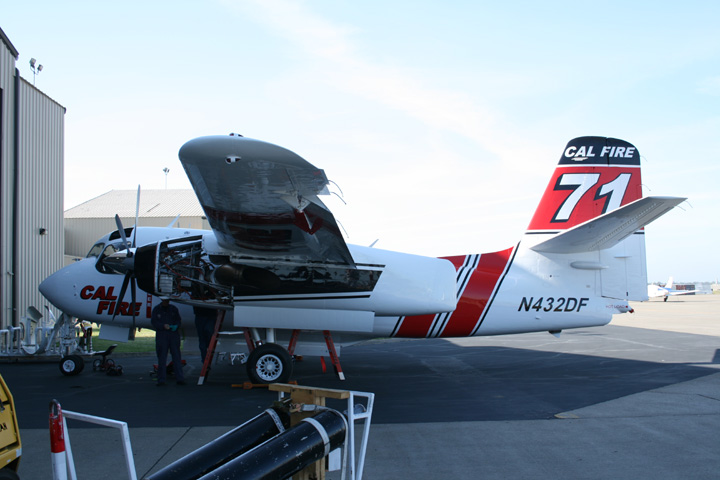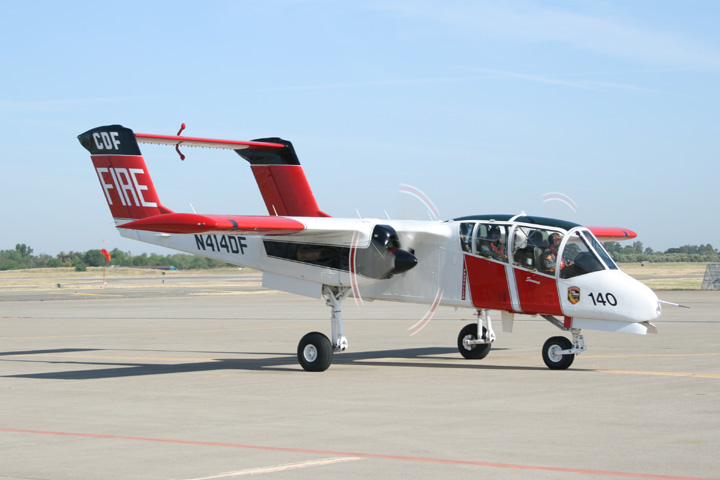 140 returning from a test hop.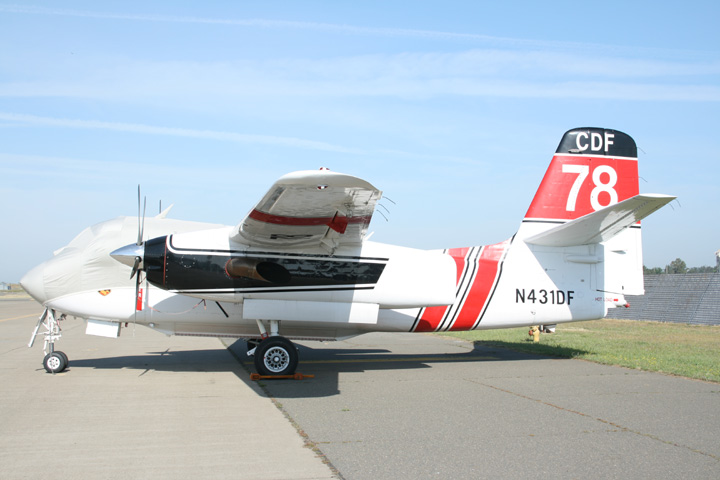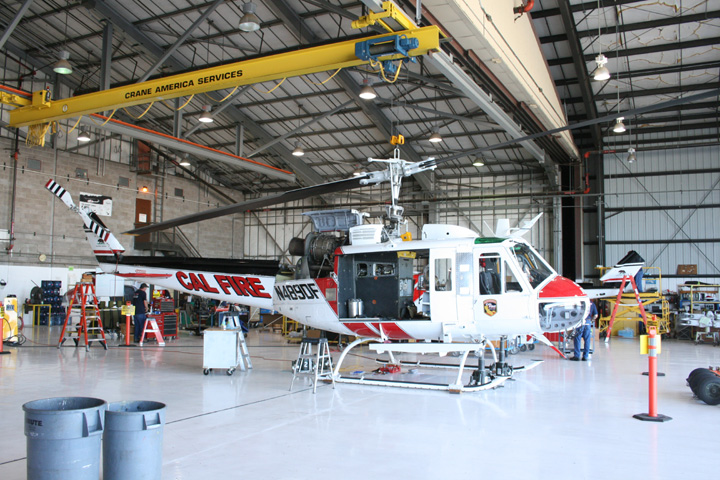 Cal Fire UH-1 Number 901.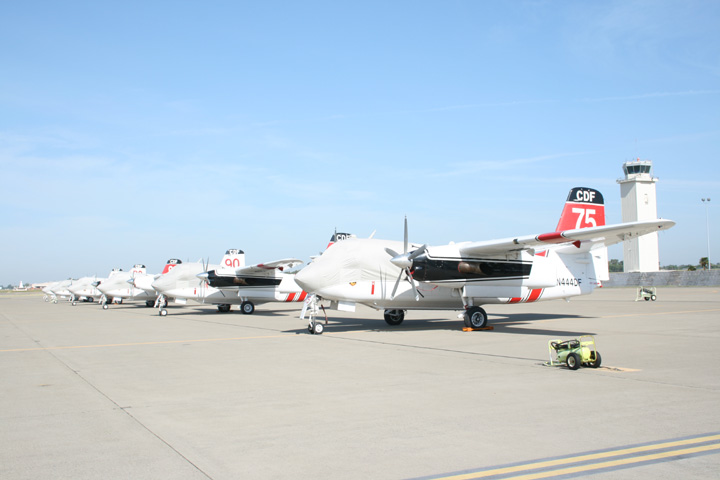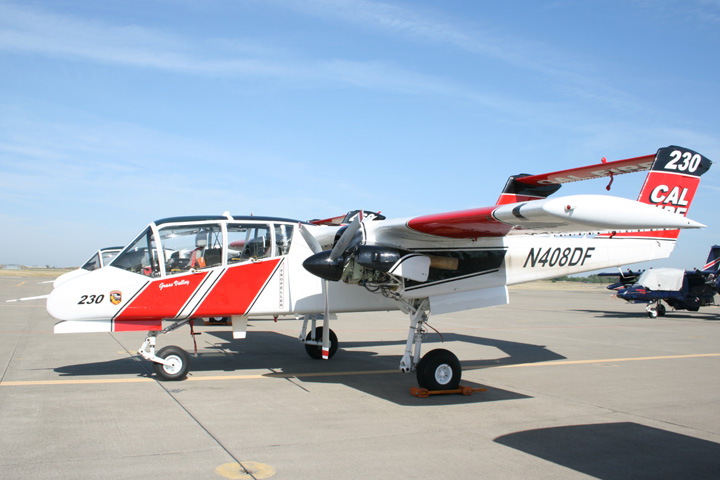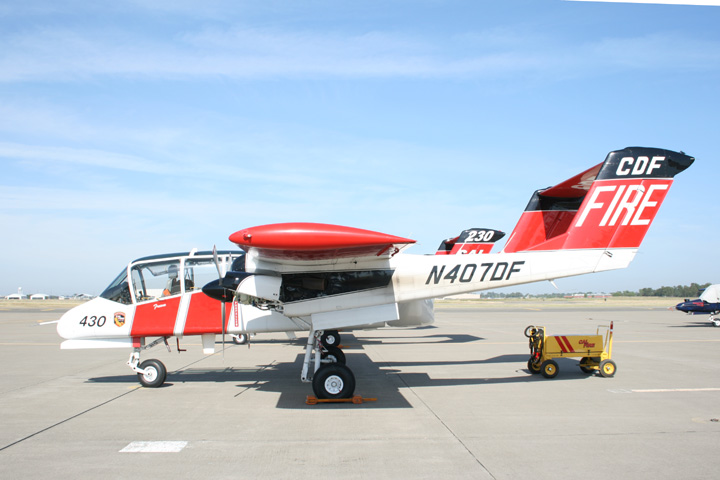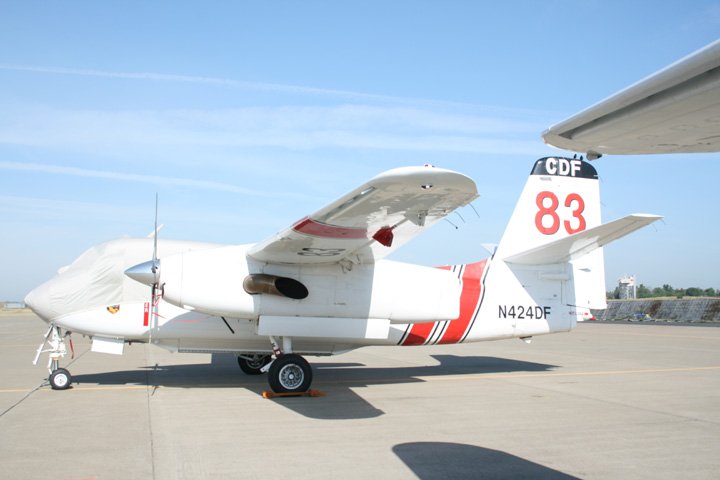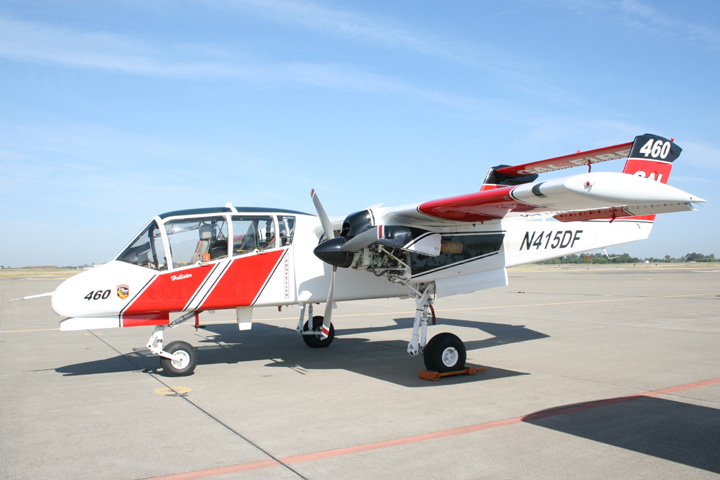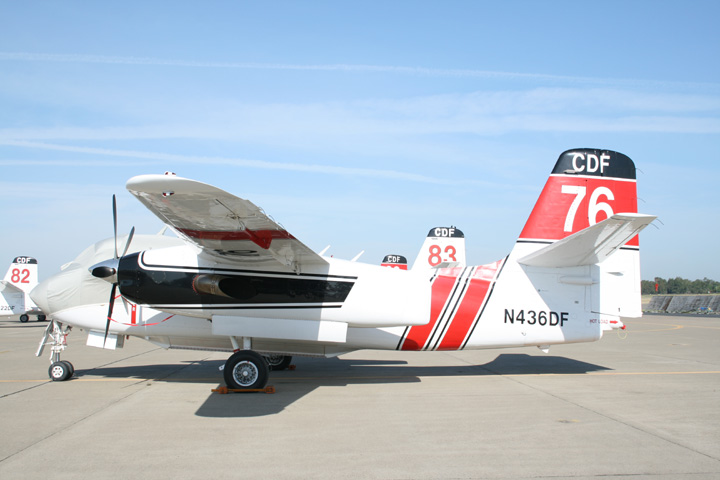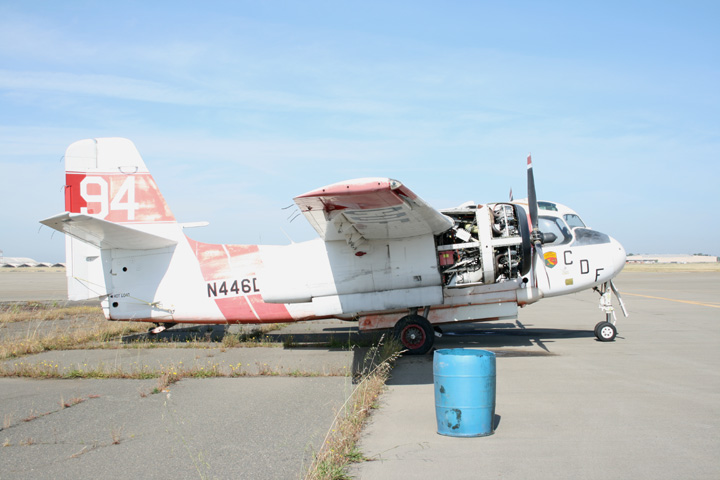 Old Tanker 94 was being prepared to be flown off to Carson City, NV to join old Tanker 95.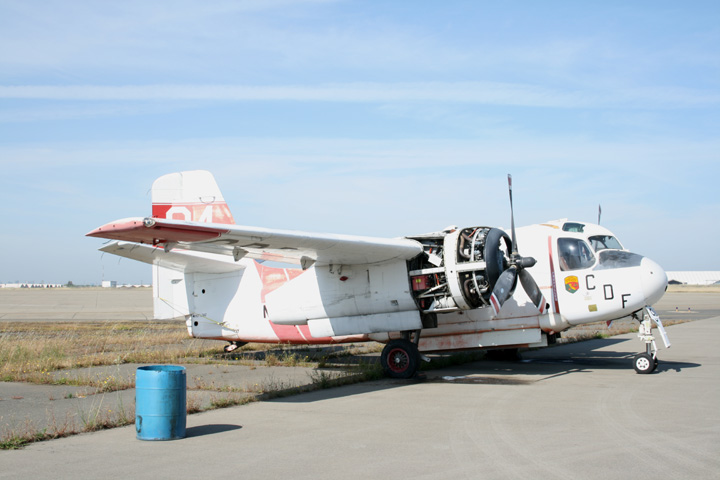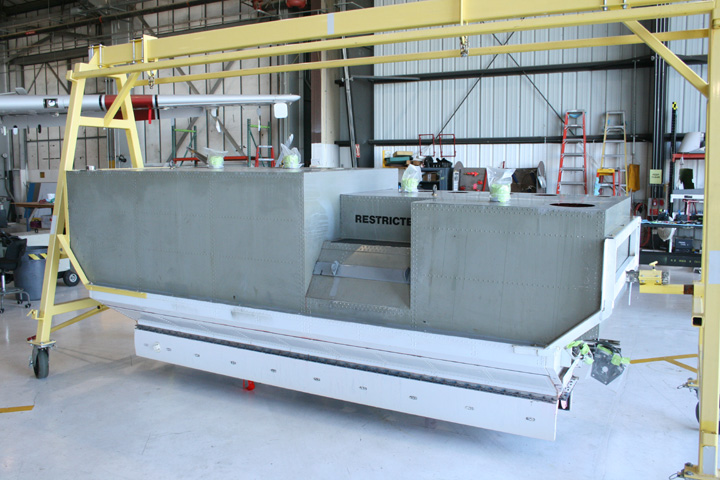 This is the 1200 gallon tank that has been removed from one of the S-2Ts. Note the steps up into the aircraft and the tank doors.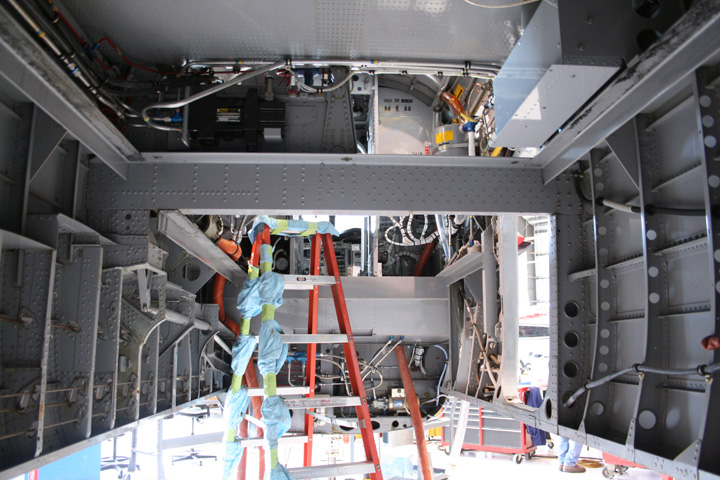 This looking forward into the tank bay of the Tracker that the tank came out of.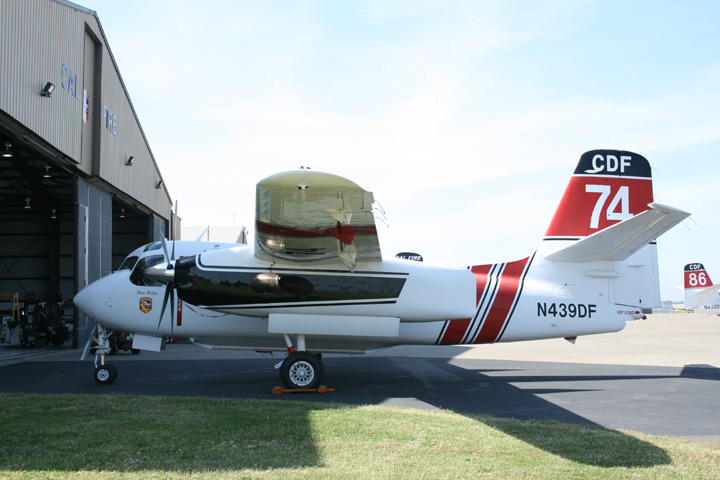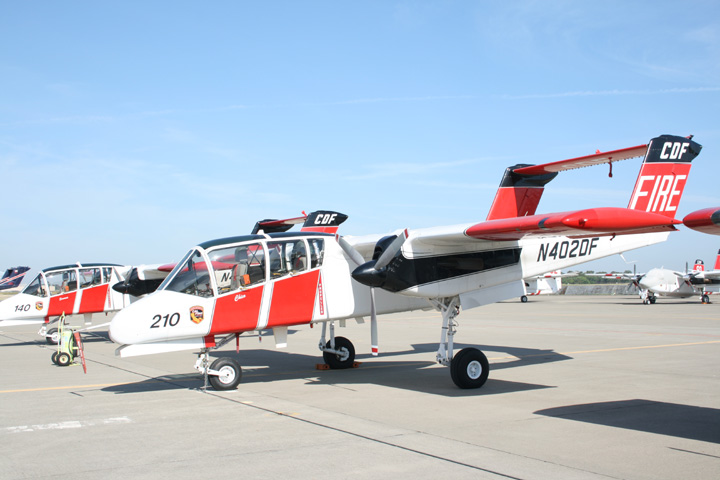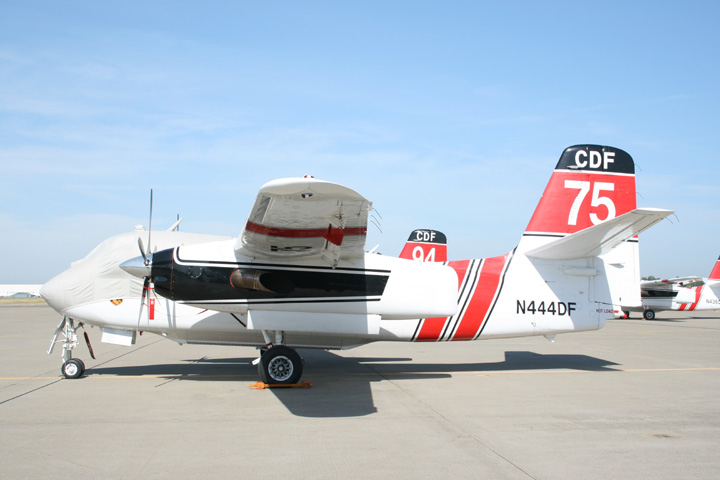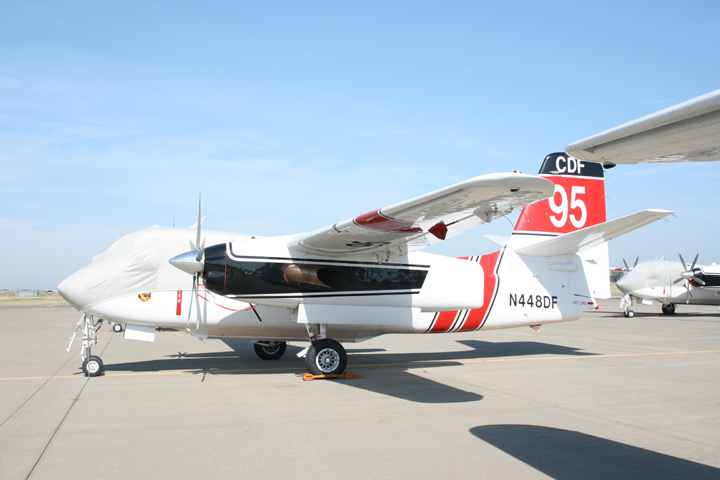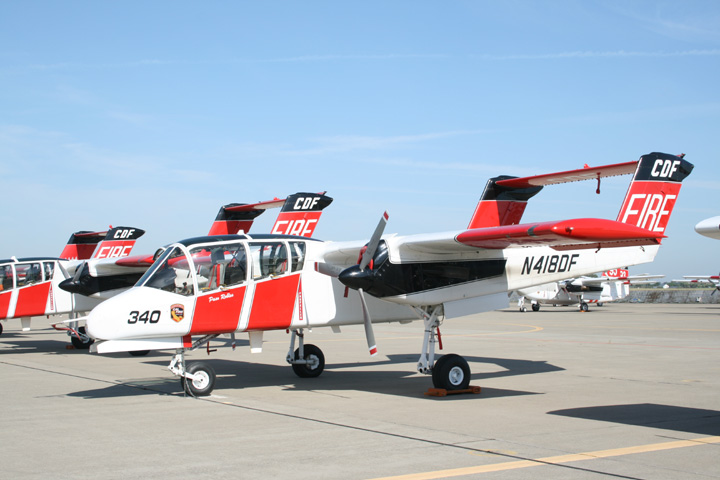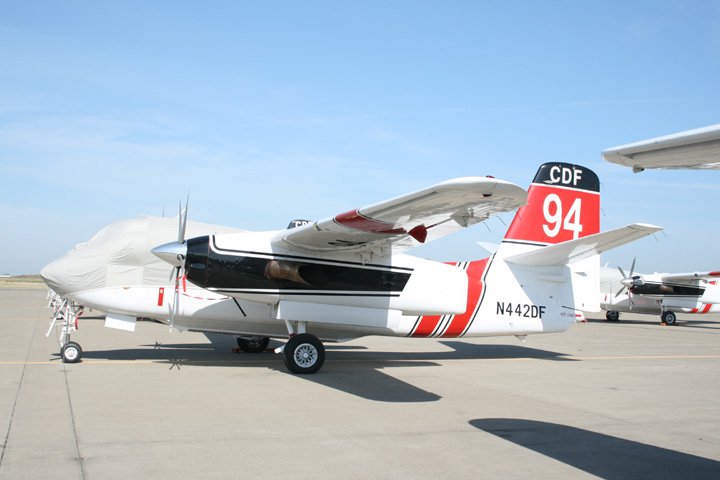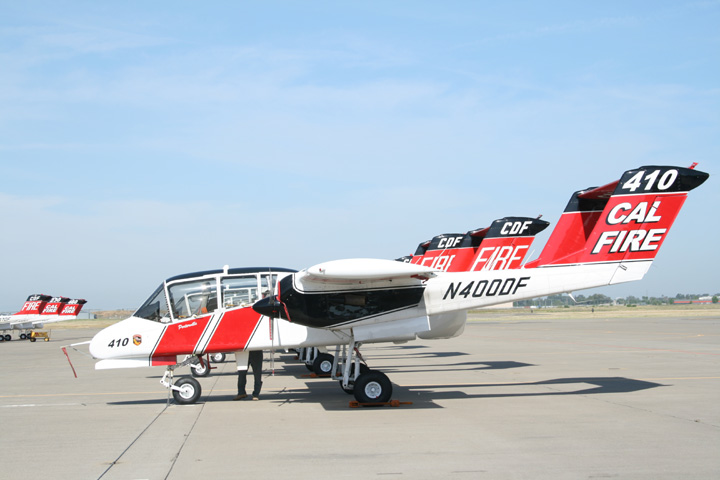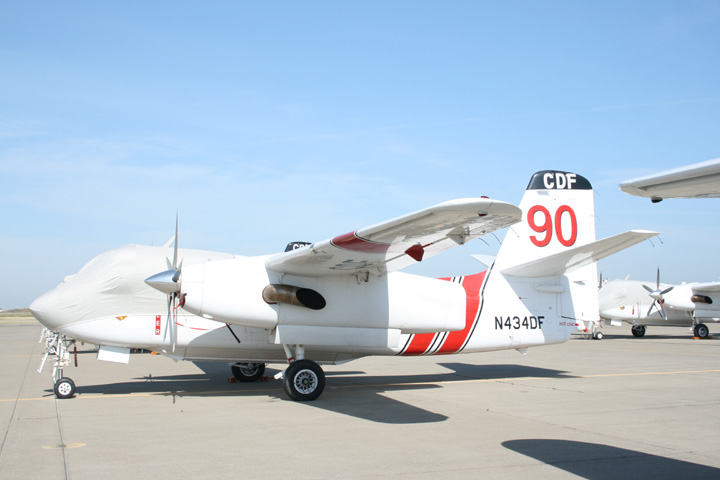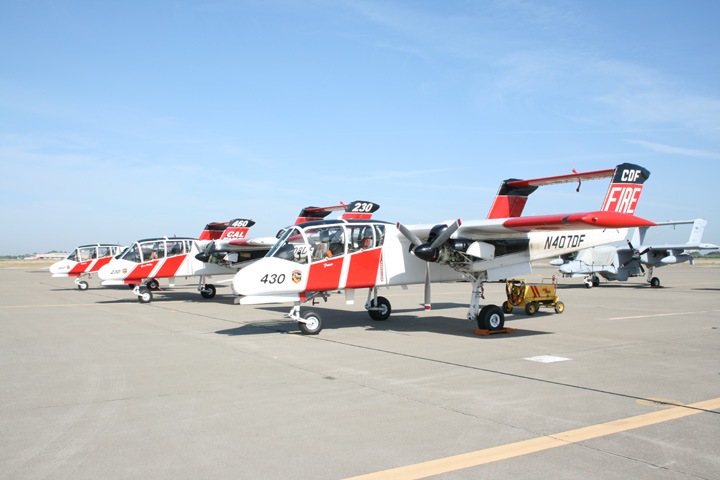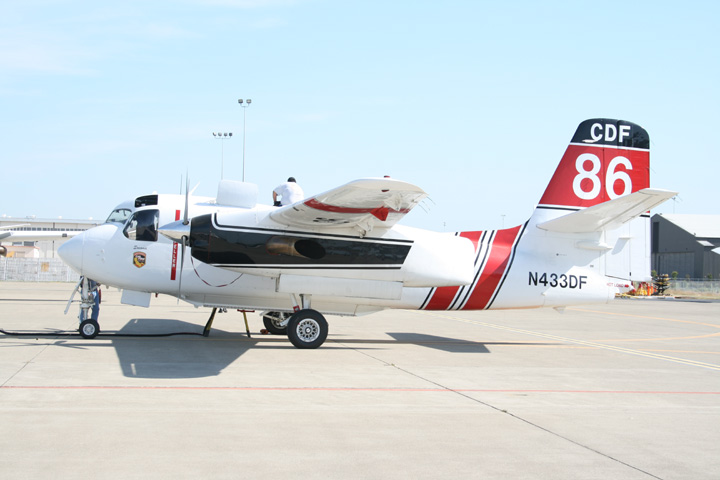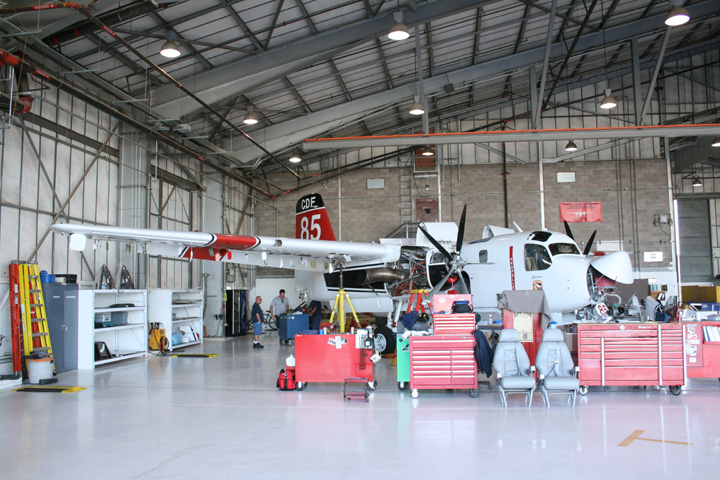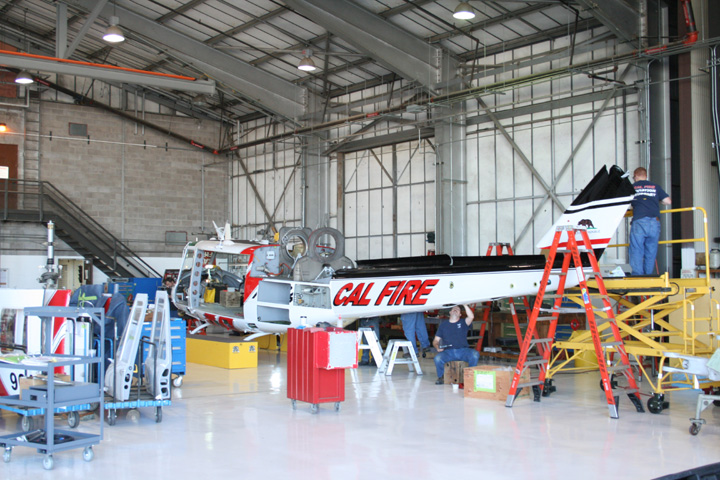 I forgot to get the number of this Huey. It was involved in an accident where it got tangled up with some power lines. Due to the sturdy construction of the Bell Huey it survived and is being rebuilt to be put back in service.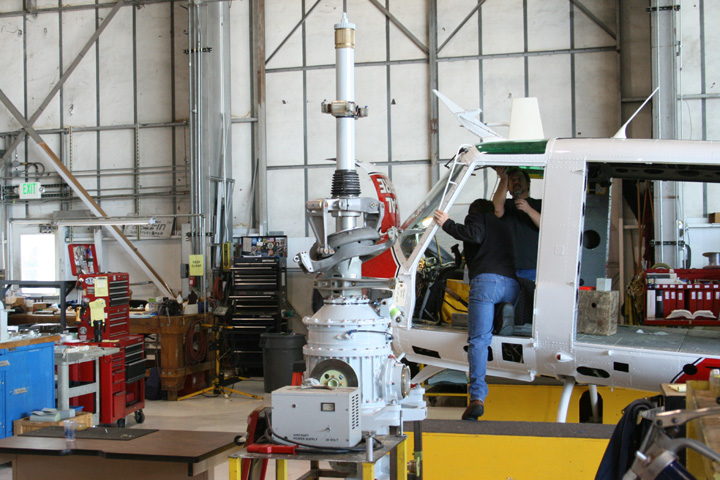 The Gearbox.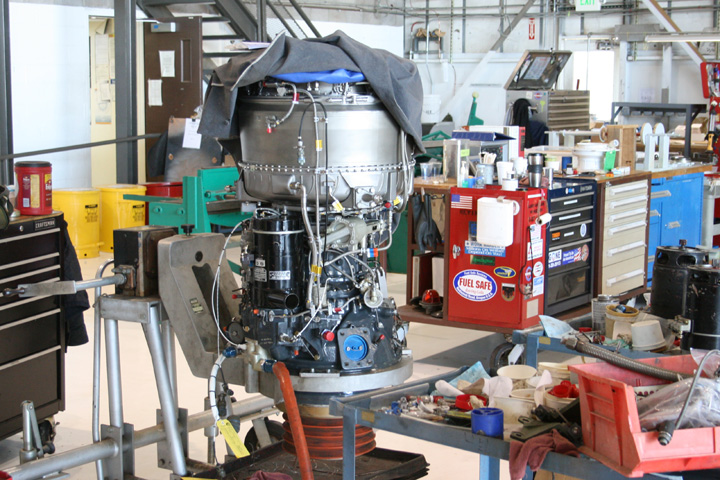 The Engine.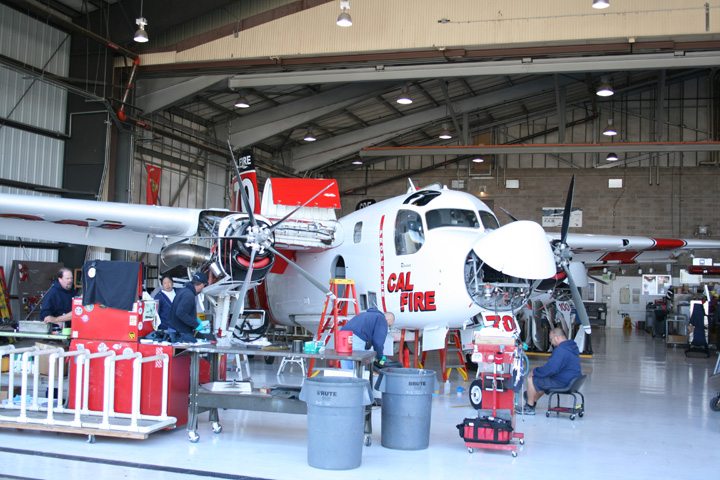 Tanker 70.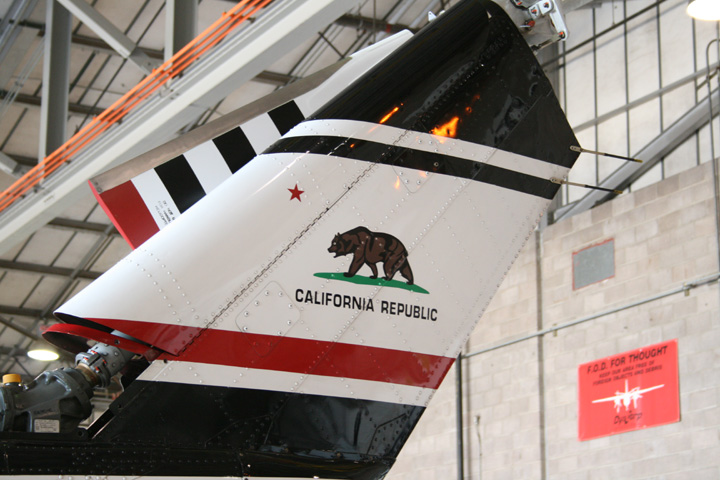 The bear and California Republic only shows up on the Huey tail rotors.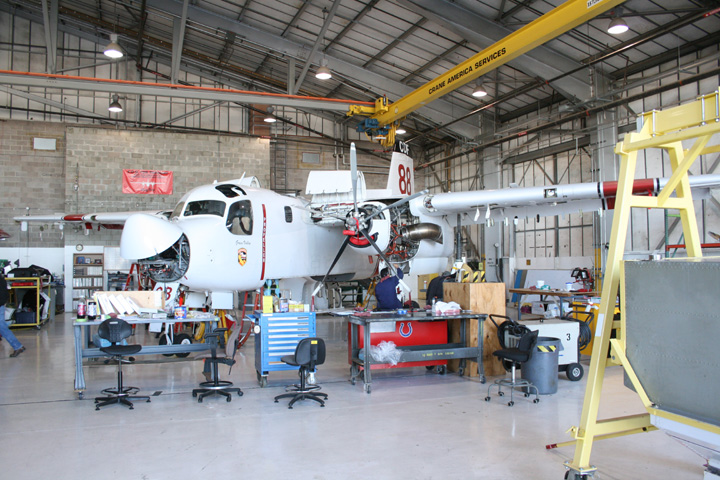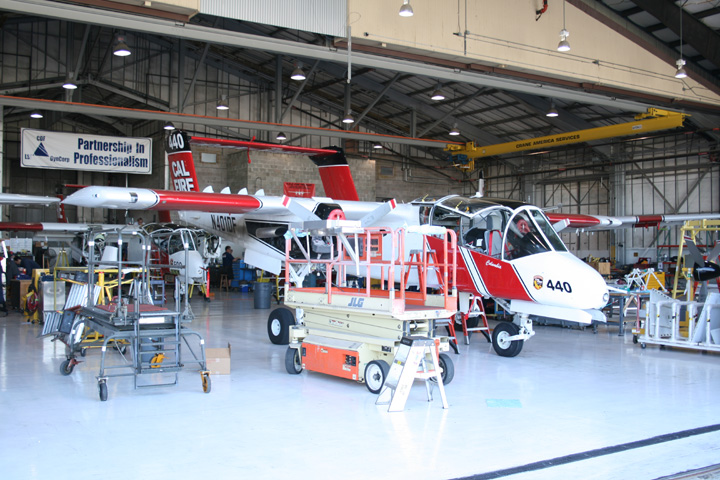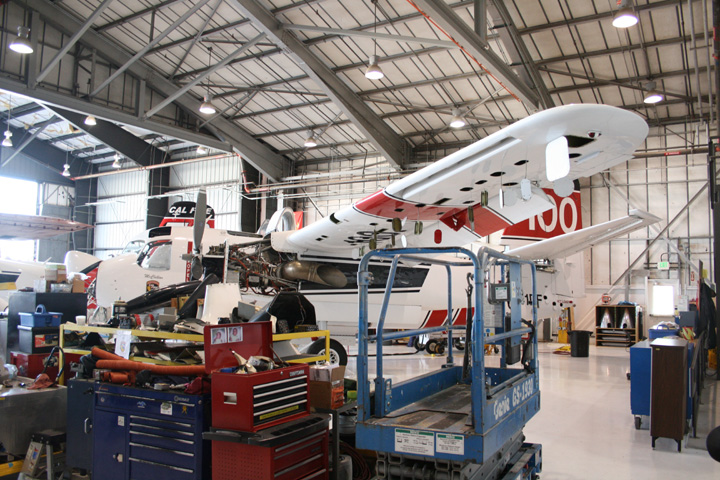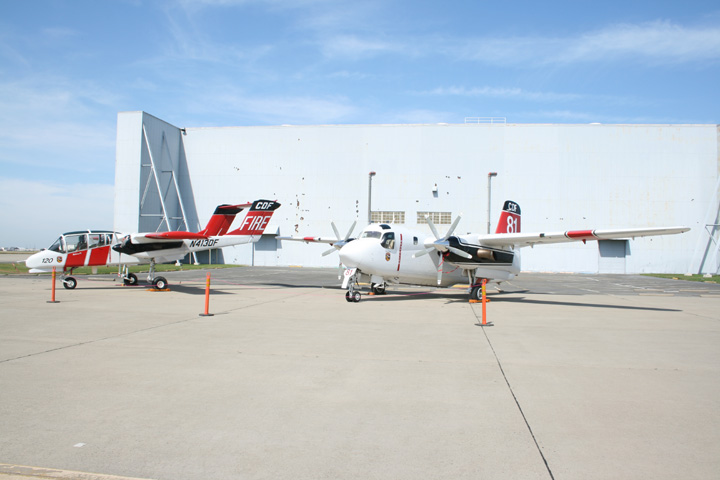 The EAA B-17 Aluminum Overcast was giving rides just to the north of the Cal Fire facility and Tanker 81 and OV-1 120 were both on display at that location.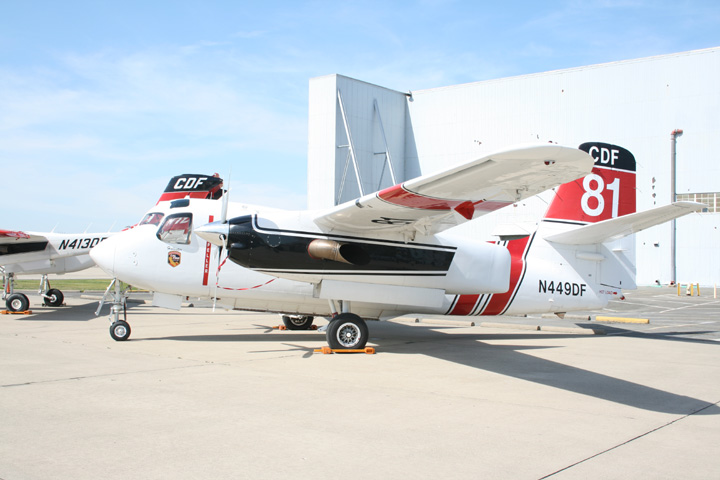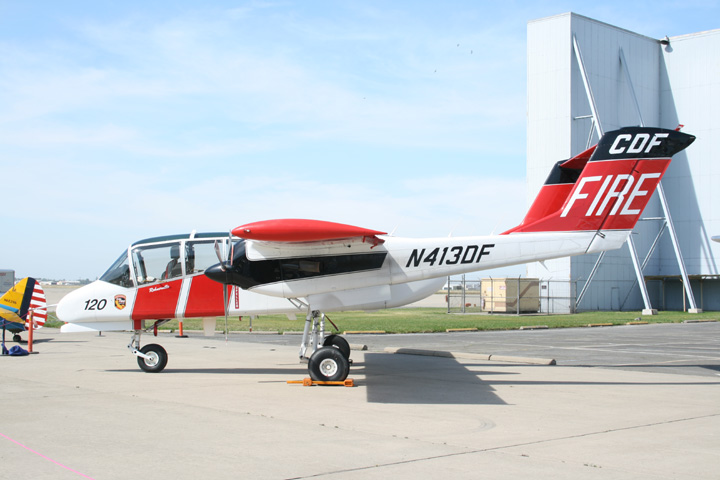 CAL FIRE Fresno Hemet-Ryan McClellan McClellan 2010 Porterville Ramona