CAL FIRE Fresno Hemet-Ryan McClellan Porterville Ramona
CAL FIRE (California Department of Forestry and Fire Protection) - Formerly California Department of Forestry (CDF)
Ramona Air Attack Base
May 20, 2009
Assigned Turbo Tracker S-2T Tankers: 70, 71.
Assigned OV-10A Bronco: 330 which can just be seen behind Tanker 71.
The assigned aircraft were on site.

All of the photos were taken from the provided viewing area across the ramp. This is an excellent area to view the operations from. Ramona Air Attack Base History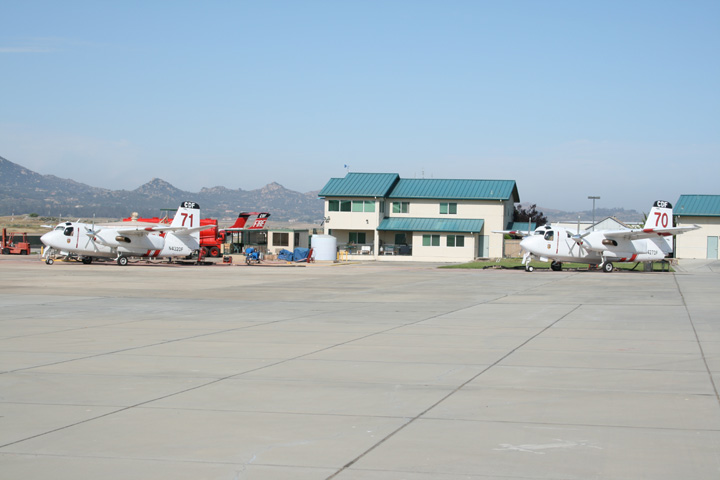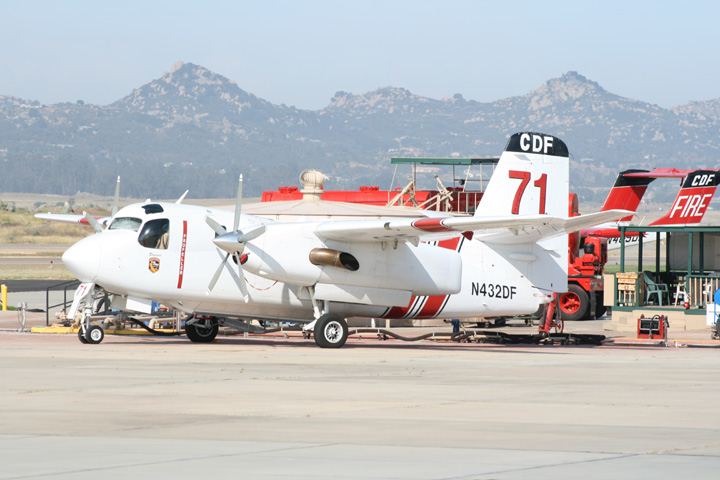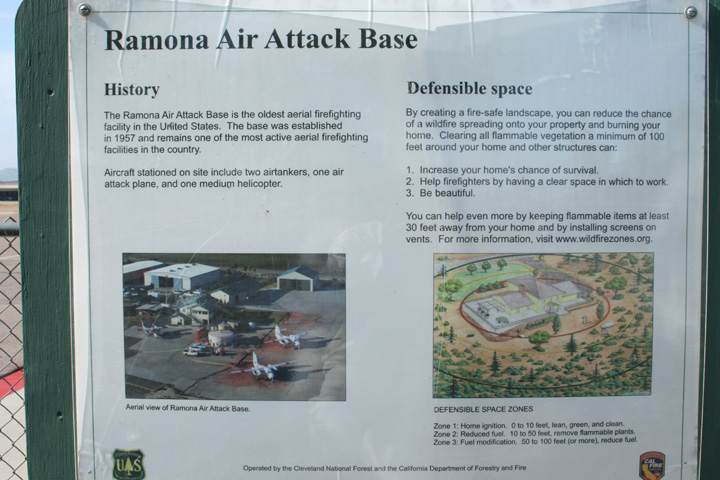 This one of four display signs in the viewing area.