CAL FIRE Fresno Hemet-Ryan McClellan McClellan 2010 Porterville Ramona

CAL FIRE (California Department of Forestry and Fire Protection) - Formerly California Department of Forestry (CDF)
Hemet-Ryan Air Attack and Helitack Base
May 14, 2009
Assigned Turbo Tracker S-2T Tanker: 72, 73
Assigned OV-10A Bronco: 310
Assigned UH-1H Huey: 301
S-2T Tankers on site: 75, 80
OV-10A Broncos on site: 310
UH-1H Hueys on site: 301
This was the first CAL FIRE location I stopped at on my trip to California in May of 2009. Just as I was arriving the Huey and Bronco started up and departed. After they returned 30 minutes later and everything was put away and made ready for the next call, I was able to go on a 45 minute tour of the facility, which as you can see from the photos below included being able get in the one of the Trackers and the Huey. I was also able to go up in the tower and take some nice aerial shots of the aircraft from this location.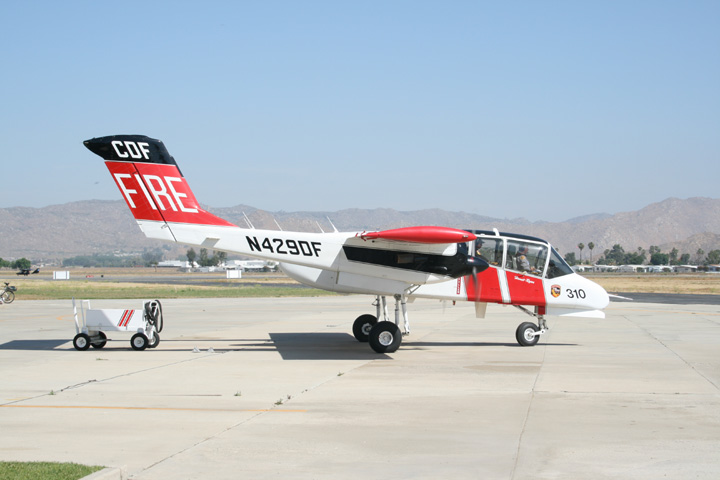 Taxiing out for the call that came in just as I arrived.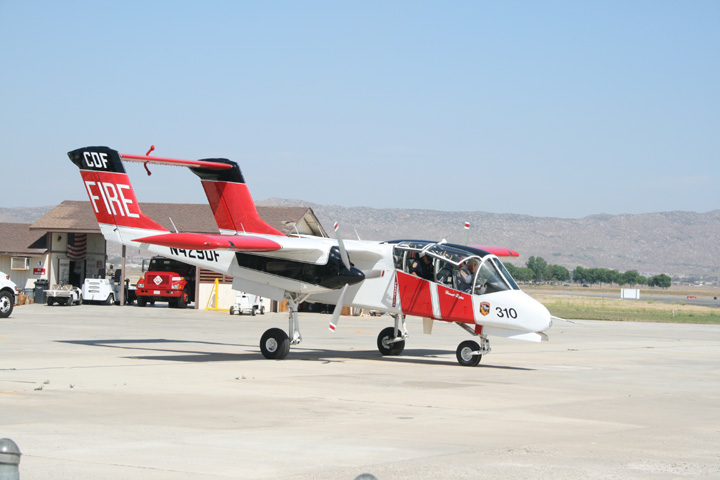 After engine stop on the return.

The Huey returning. These photos were taken from the viewing area CAL FIRE has set up at the perimeter of the ramp.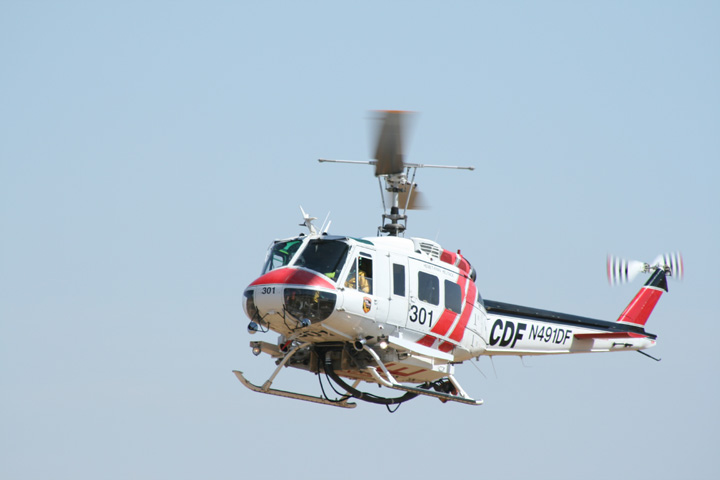 Note the apparatus under the Huey. This is a special snorkel, pump and tank for sucking water out of rivers and lakes to spread on a fire. This is one of two Hueys that has this system rather than using buckets to obtain water and then drop on fires. This is due the the dense population in this area and is used for safety reasons.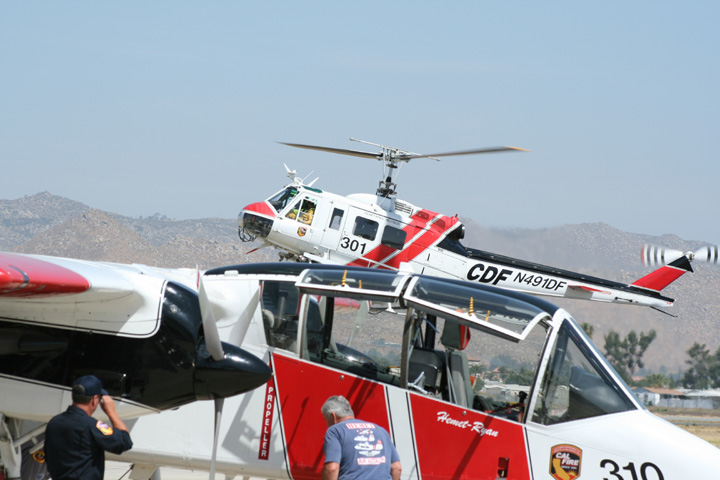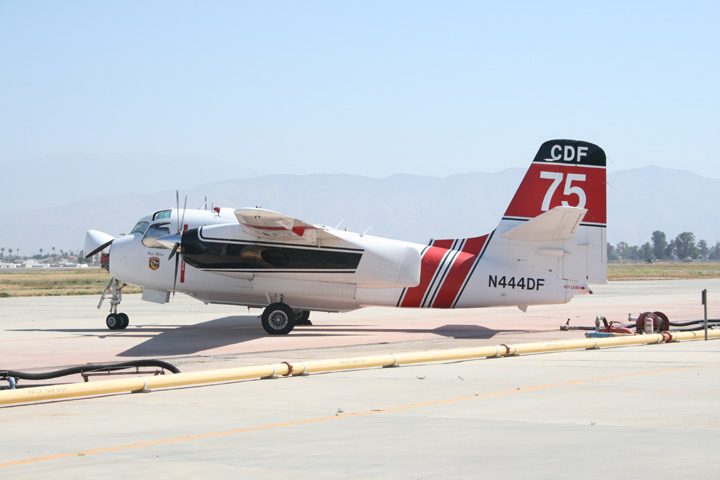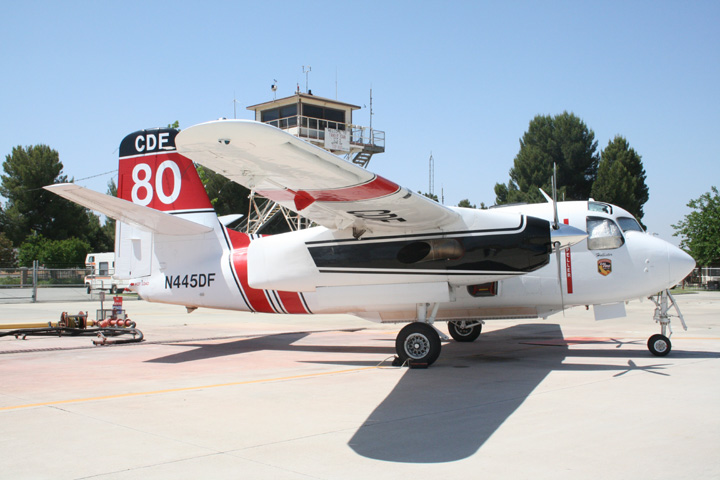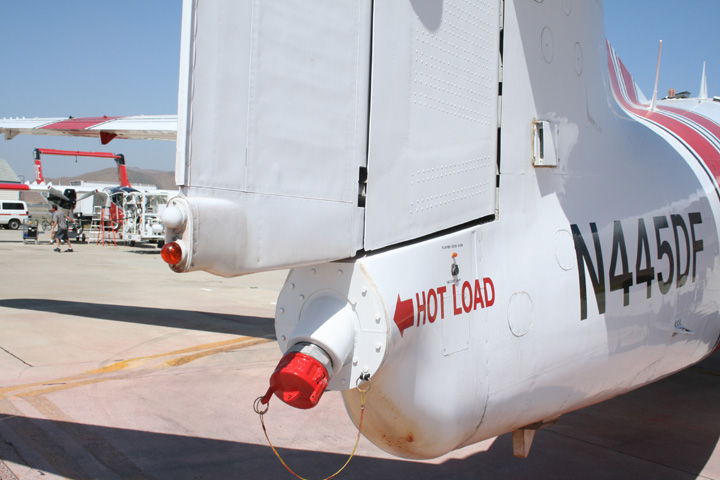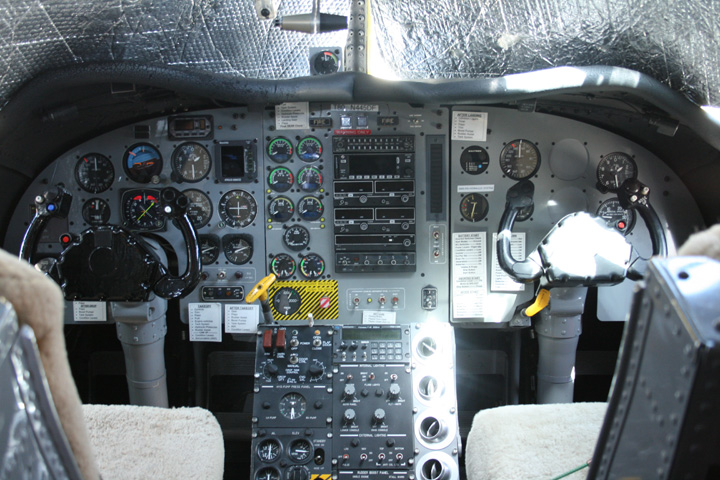 The cockpit of Tanker 80.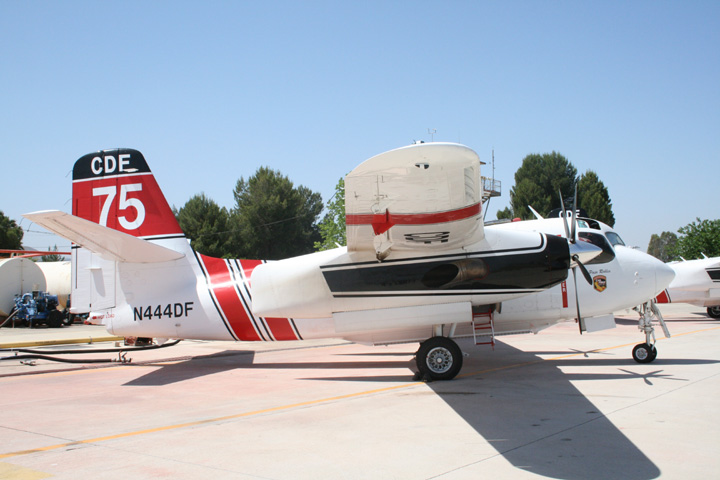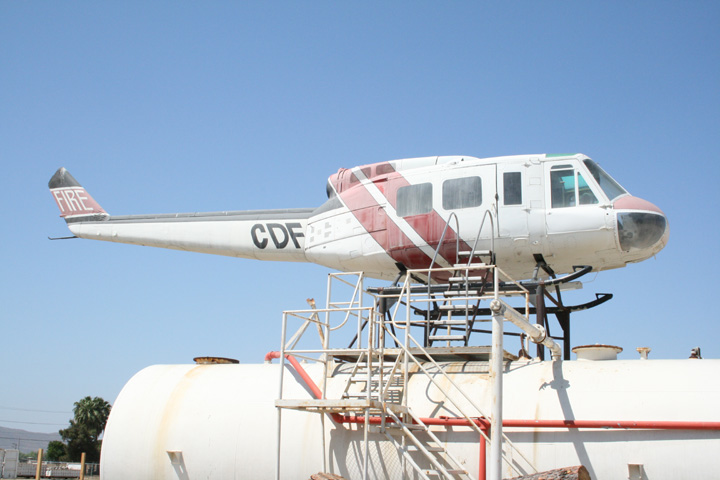 This Huey is used as a training device.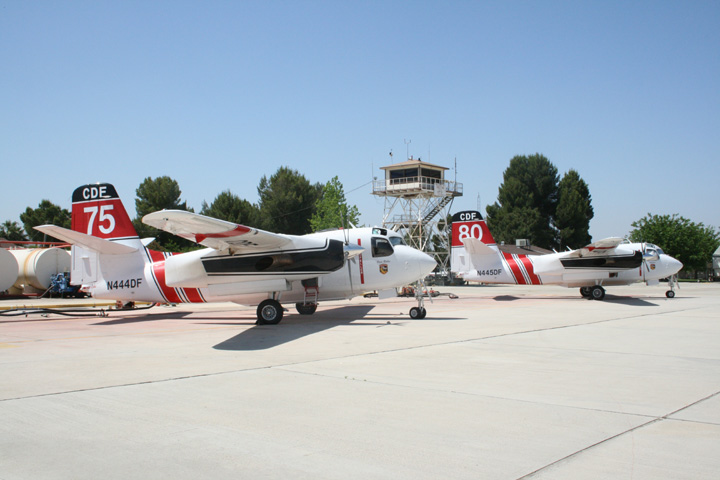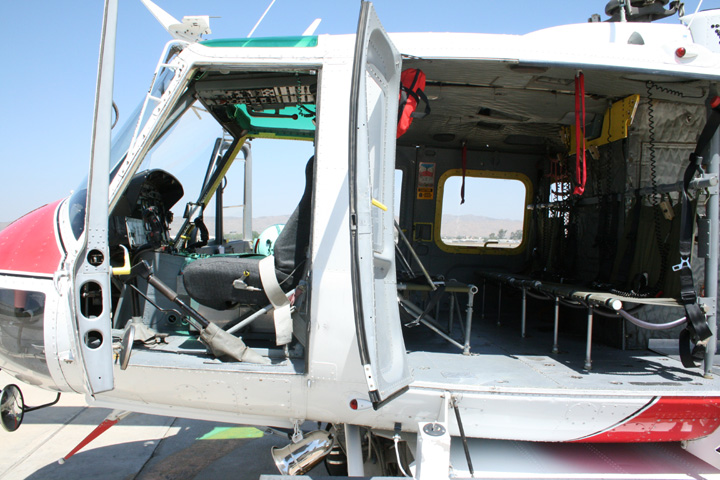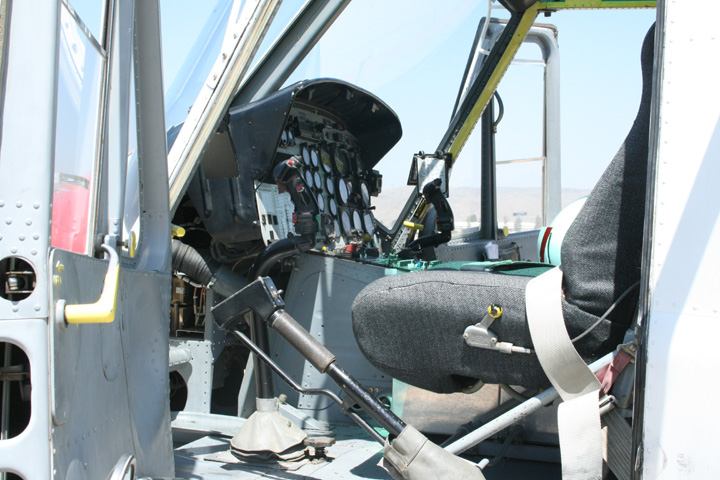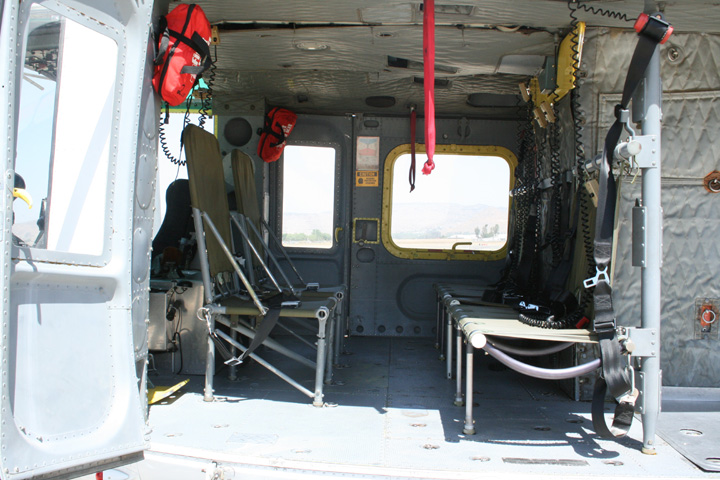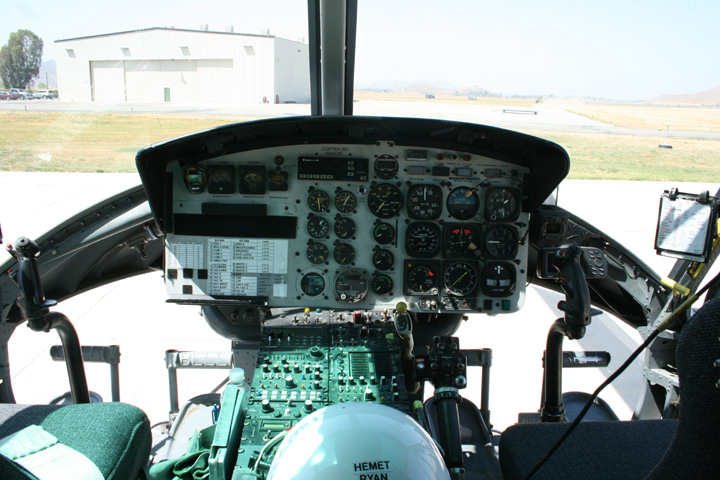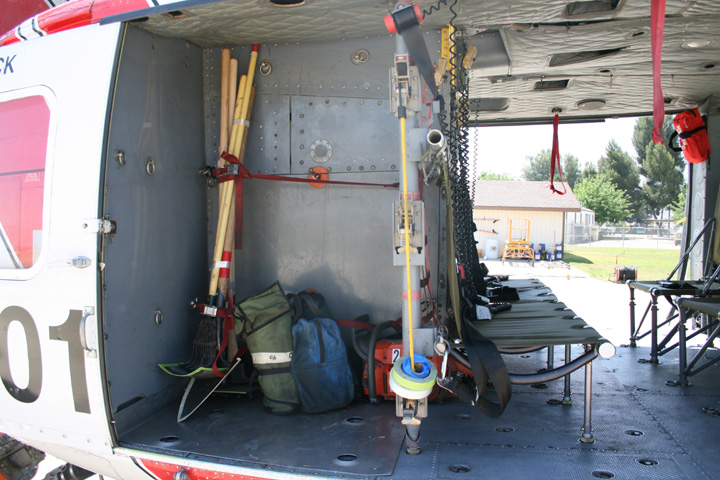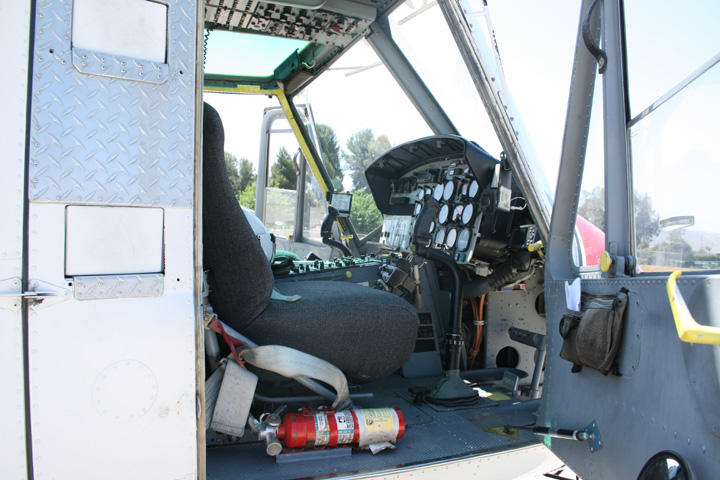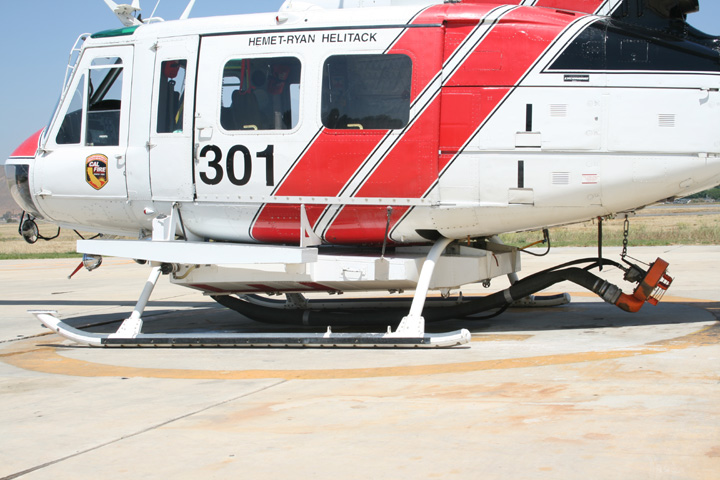 Note the rubber snorkel and the pump at the end of it. This will dropped down to suck up water to be stored in the the tank.

The front of the tank with the water line coming in. The tank has doors on it that open to drop the water on a fire.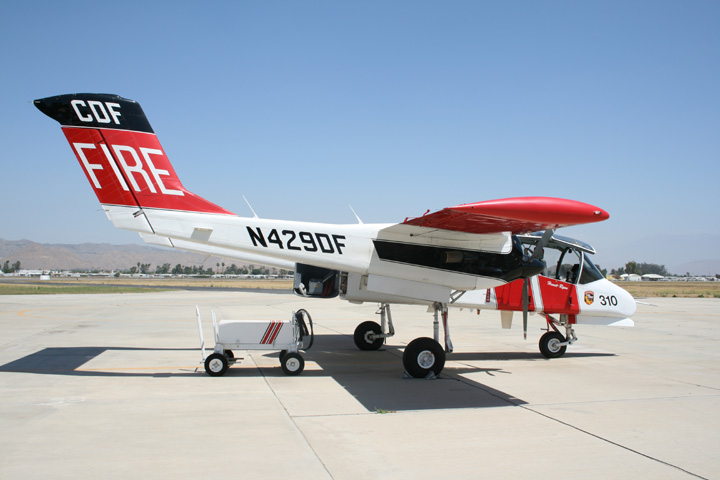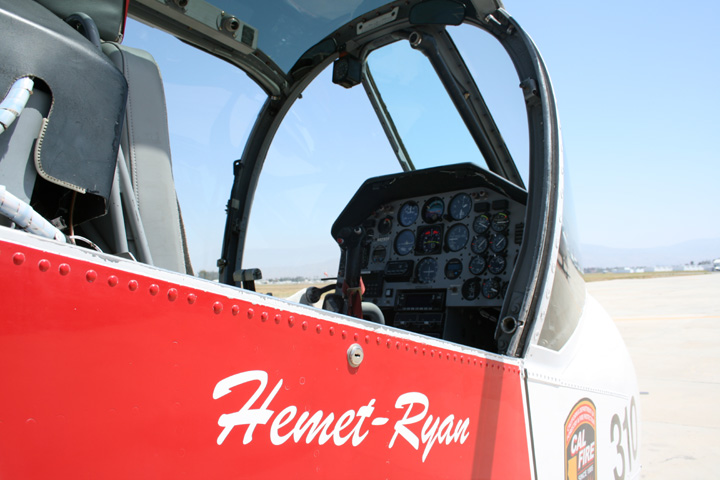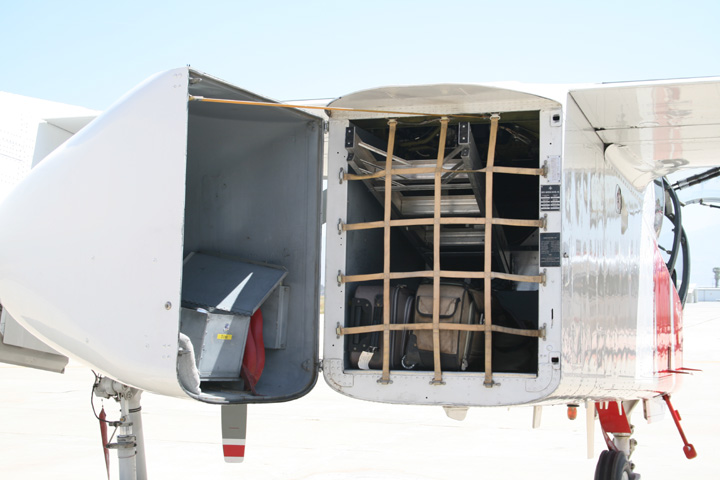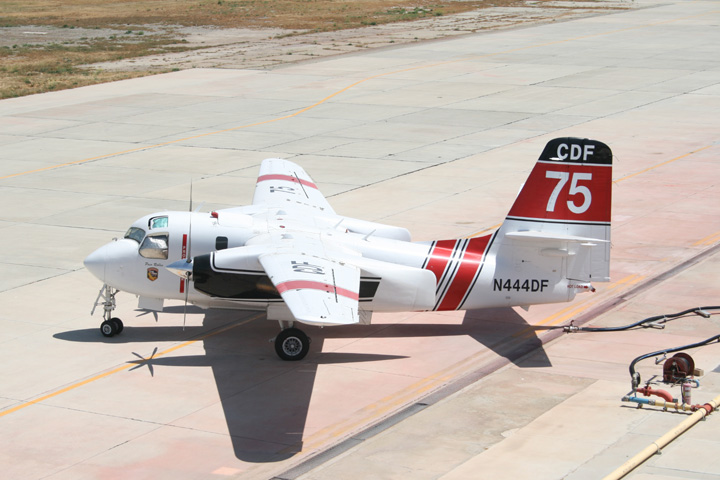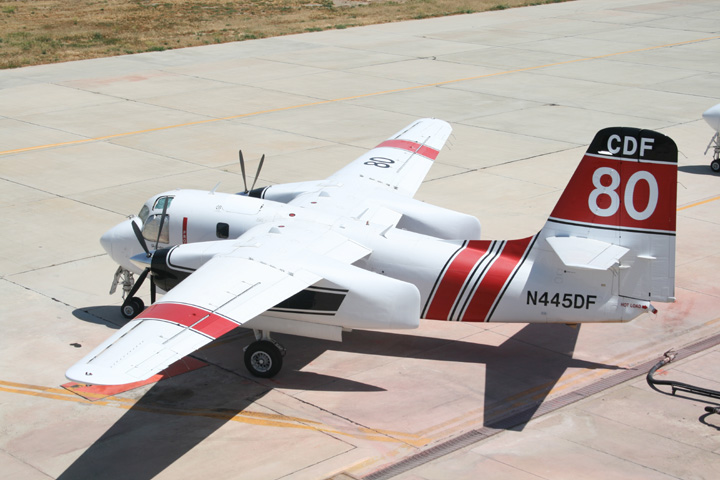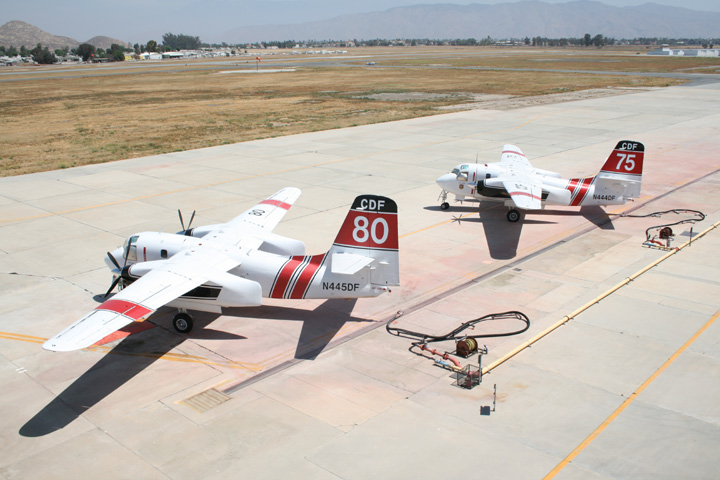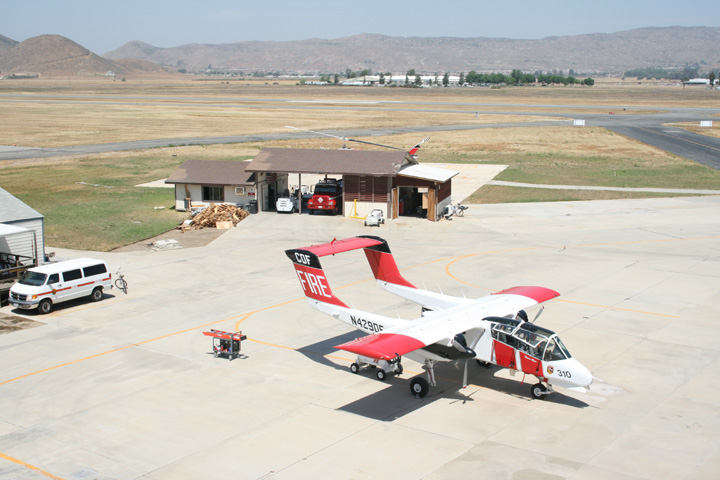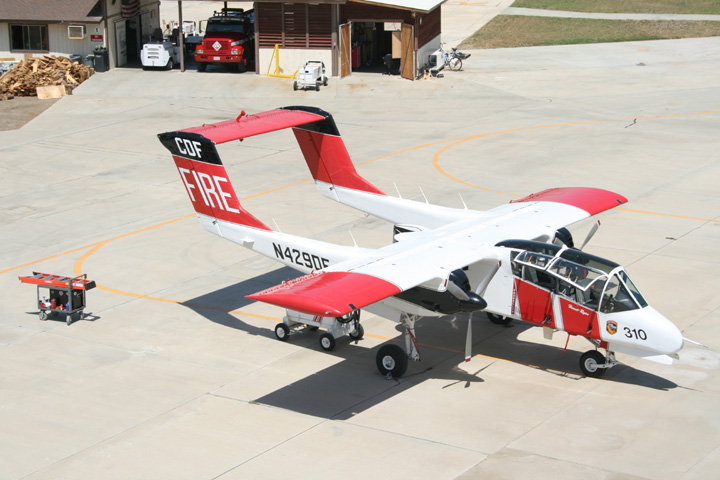 CAL FIRE Fresno Hemet-Ryan McClellan McClellan 2010 Porterville Ramona