Etowah Mounds, GA Miamisburg Mound, OH Oakville Indian Mound, AL Ocmulgee Mounds, GA
Pre-Historic Sites
Oakville Indian Mound, Danville, AL October 16, 2012
There are actually two different entities here. The Copena Indian mound built around 2,000 years ago and then a Native American Education Center which has very little on the mounds and the Copenan people but is more oriented towards the later Alabama Cherokee Tribes. I was most interested in and came for the mound.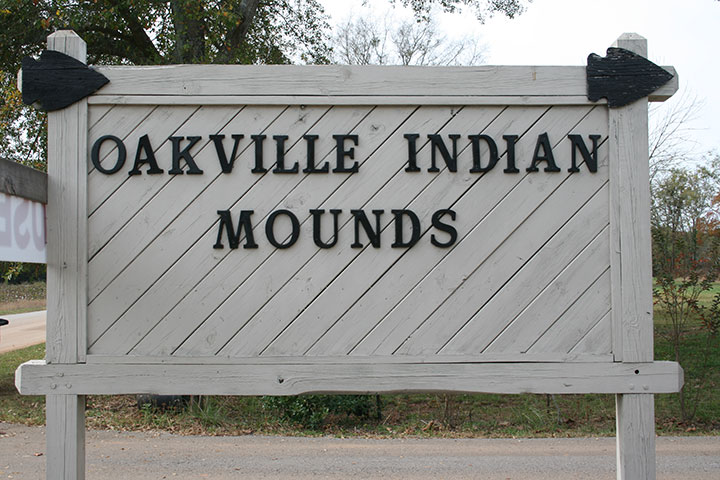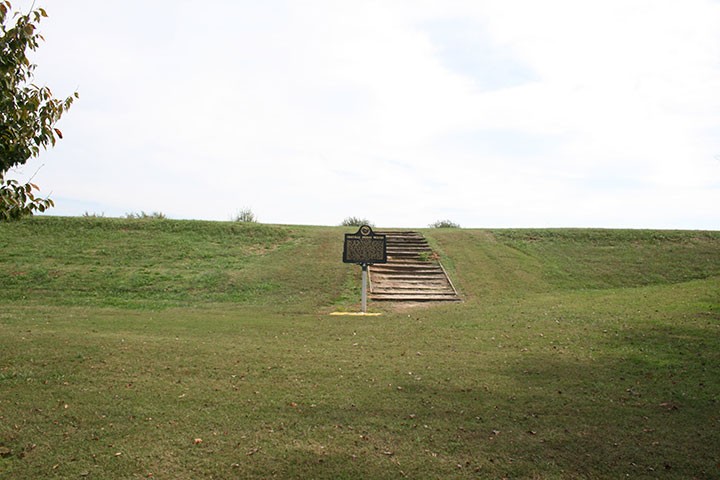 One can stop along the road into the park and the Education Center to view and walk on the mound. We are looking south.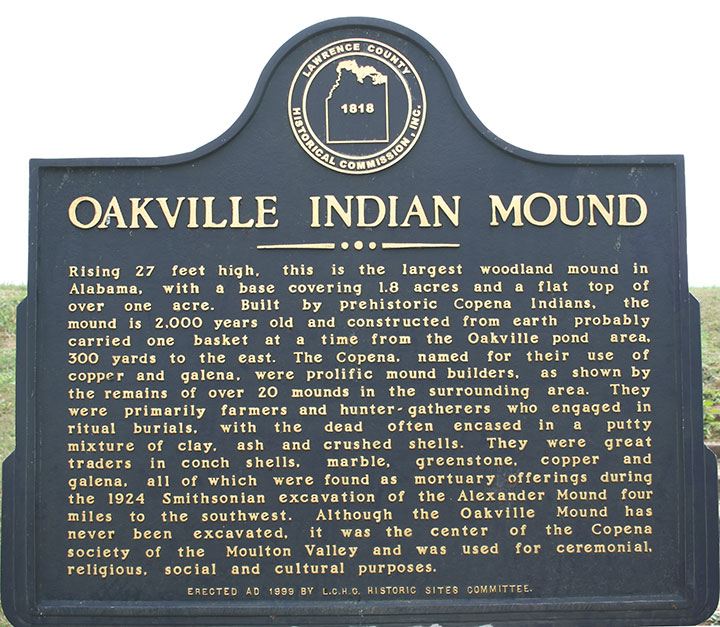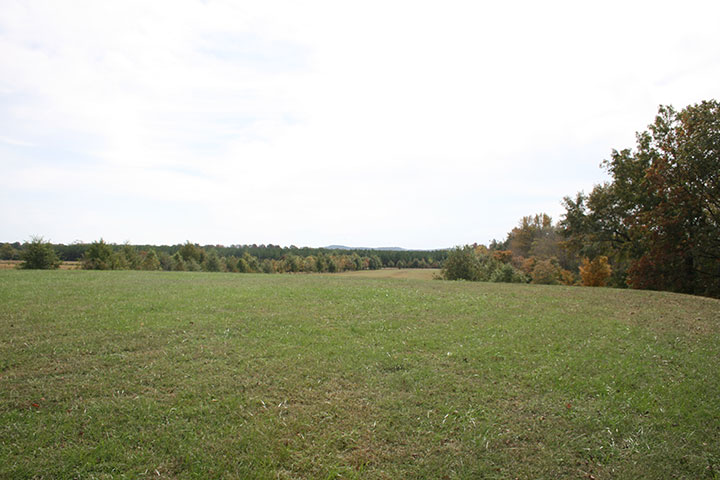 Here I just coming to to top of the stairs and looking south west.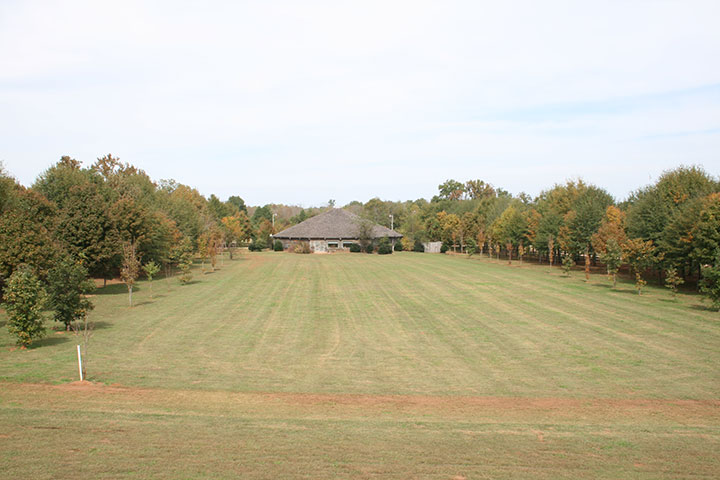 From the east end of the square topped mound I am looking at the Education Center.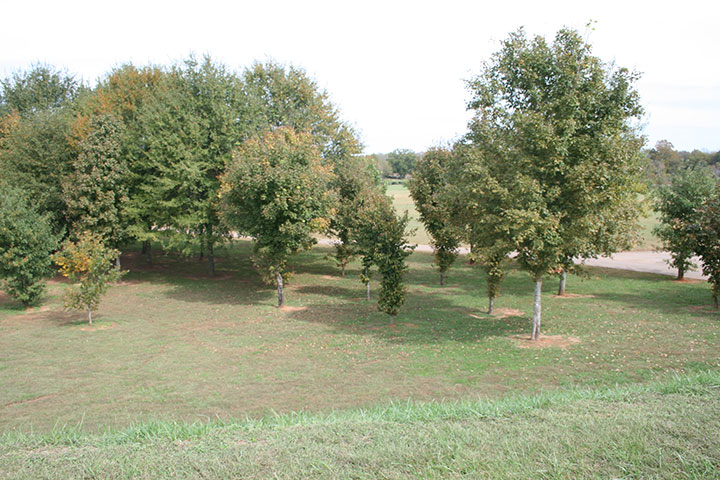 The trees give some relative height prospective to the 27 foot tall mound.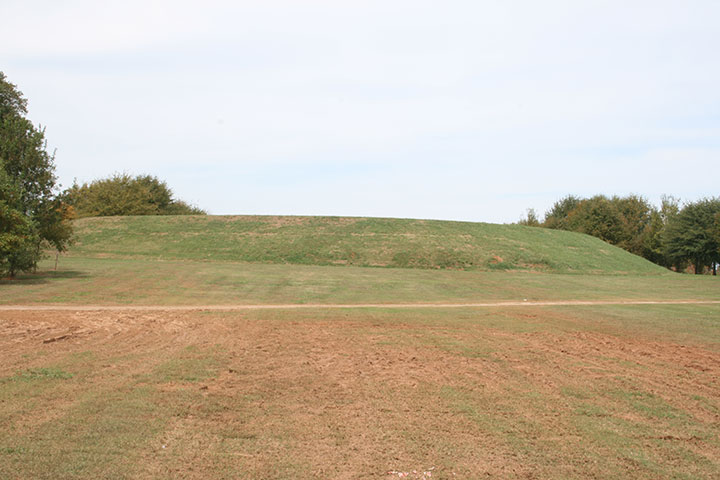 Looking east at the mound.
Etowah Mounds, GA Miamisburg Mound, OH Oakville Indian Mound, AL Ocmulgee Mounds, GA