Etowah Mounds, GA Miamisburg Mound, OH Oakville Indian Mound, AL Ocmulgee Mounds, GA
Pre-Historic Sites
Miamisburg Mound, Miamisburg, OH - March 1, 2013
This conical mound is only about 1 mile south of the Miamisburg downtown area and was built between 2,000 years BP and 600 years BP.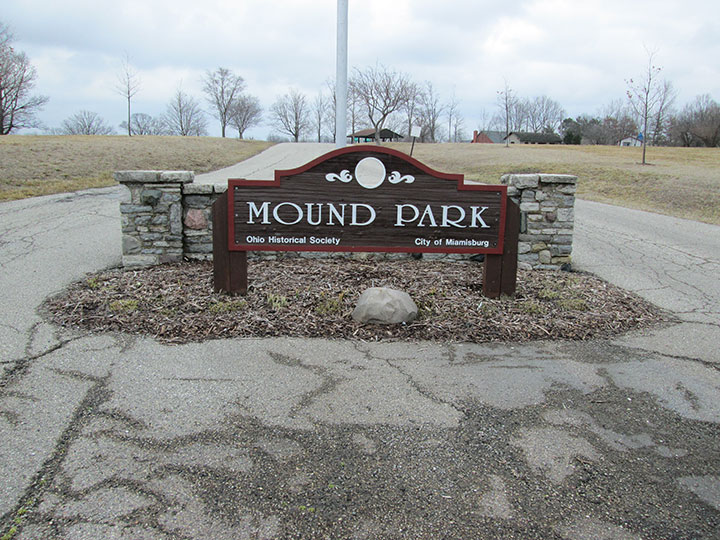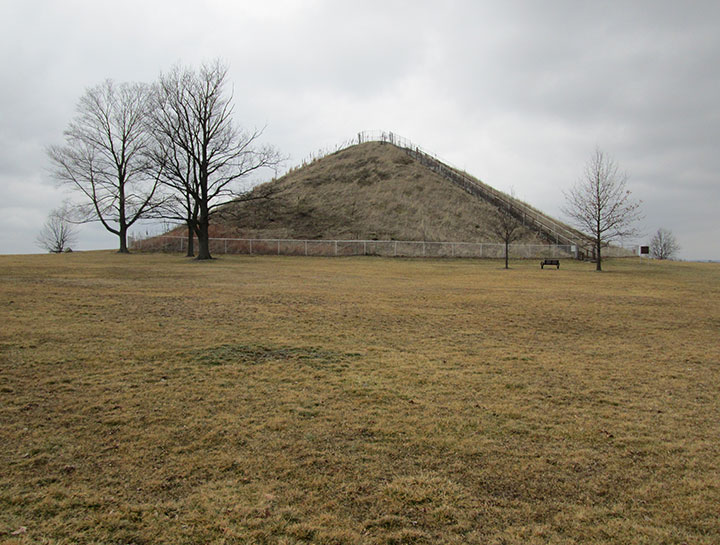 A photo from the parking lot.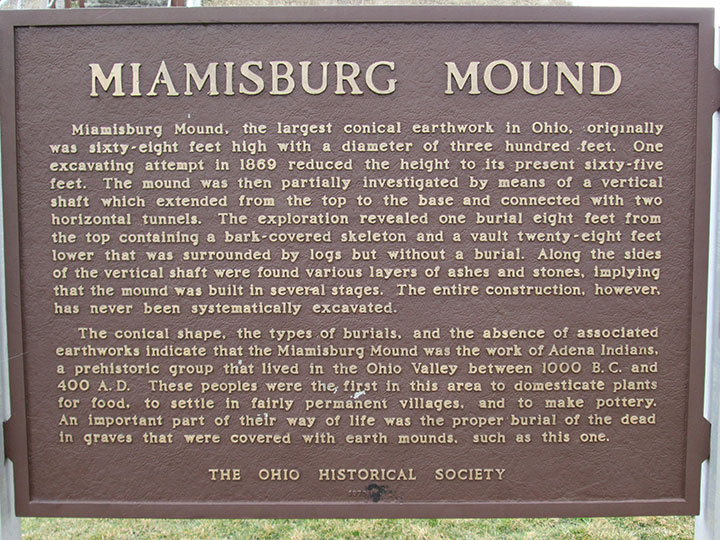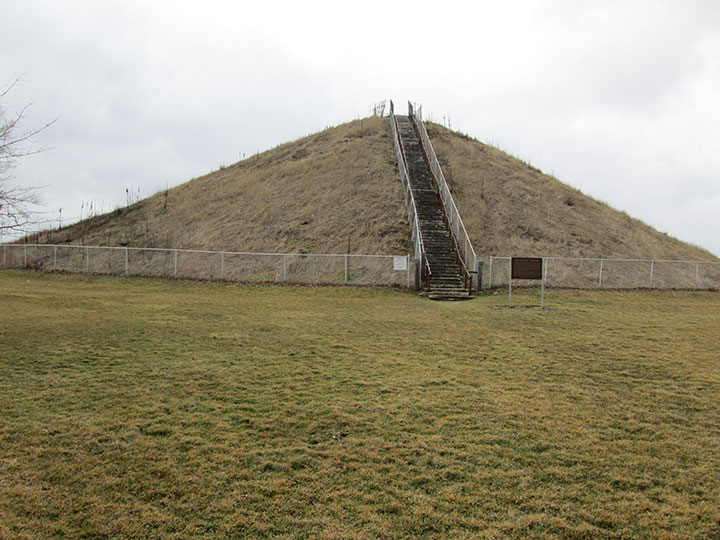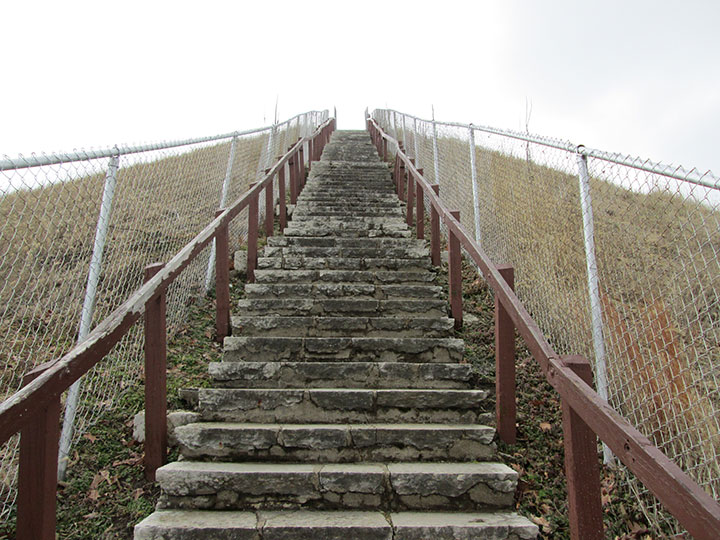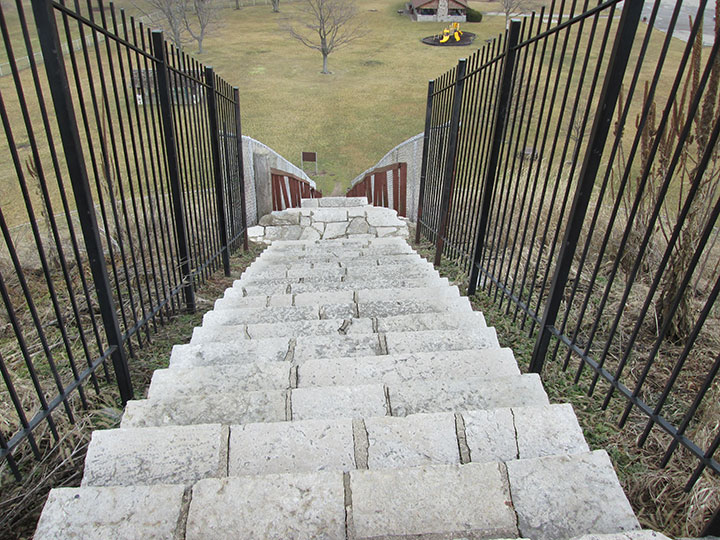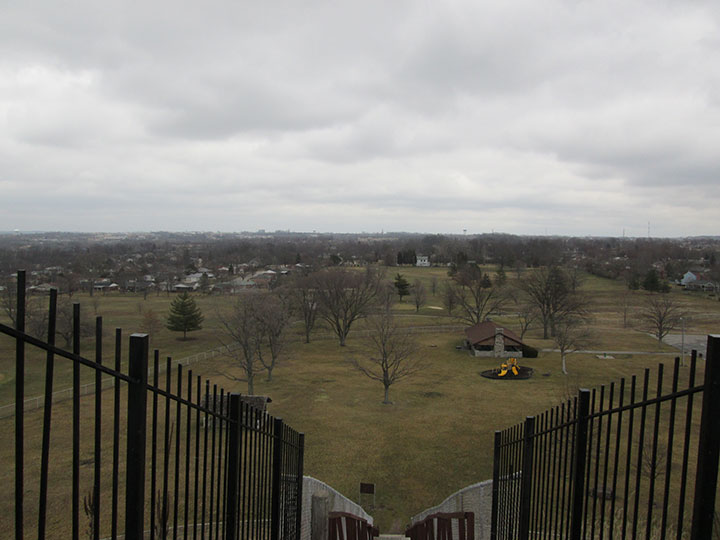 Looking east from the top of the mound. In the background one can see the skyline in the area of the Montgomery Mall.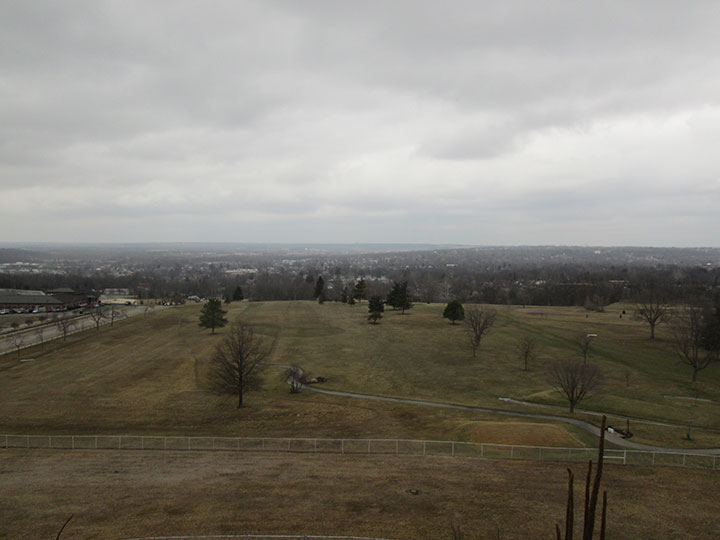 Looking north over the golf course and towards downtown Miamisburg.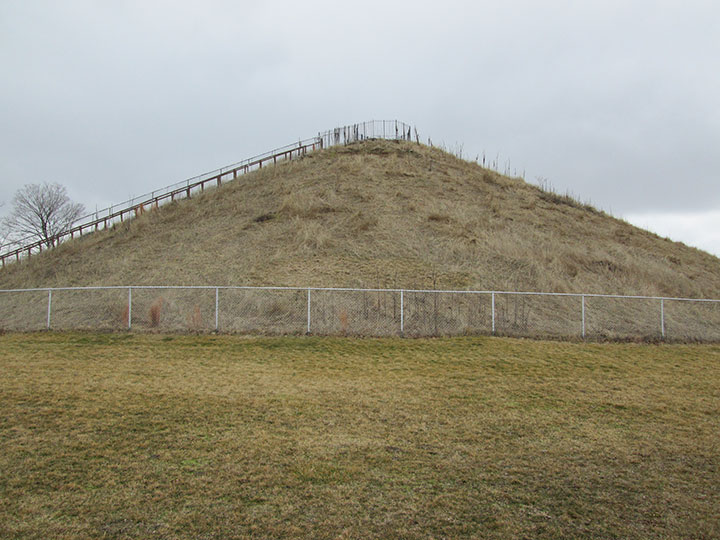 A photo looking south.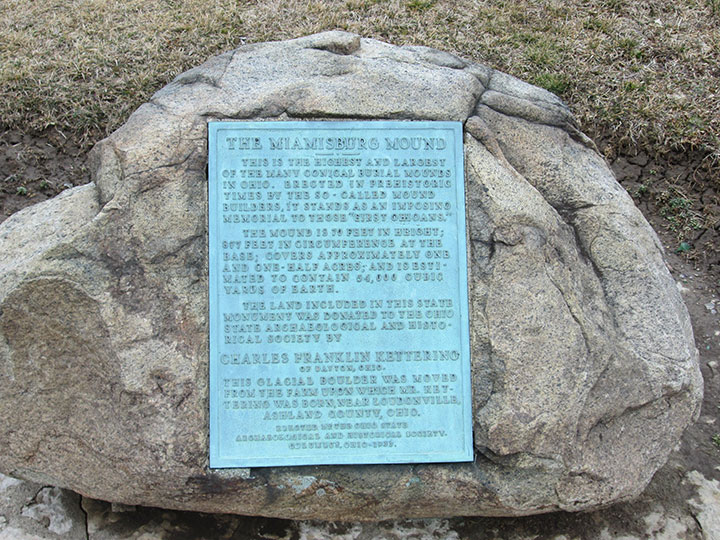 This rock is on the north side and indicates that the land was purchased by famous automobile inventor Charles Kettering and then donated to the Ohio Historical Society in order to preserve this site for future generations.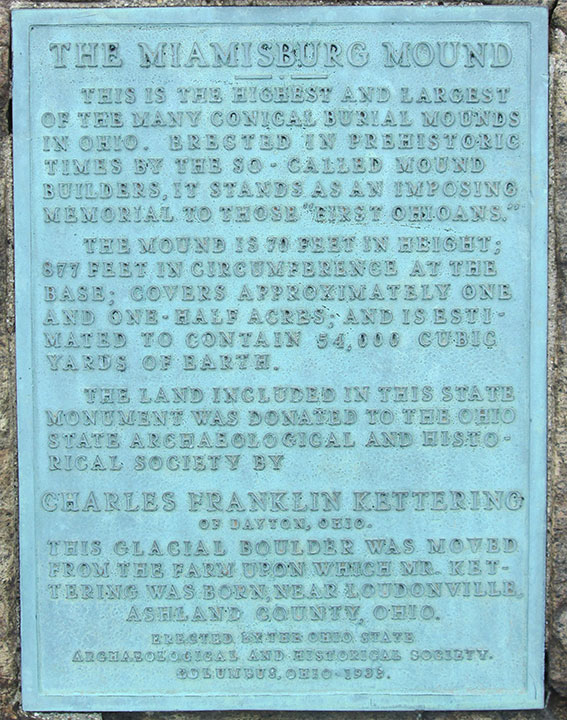 Etowah Mounds, GA Miamisburg Mound, OH Oakville Indian Mound, AL Ocmulgee Mounds, GA