University of Chicago, IL Oak Ridge, TN Los Alamos, NM Trinity Site, NM
Historic Manhattan Project Sites
University of Chicago, Chicago, IL - February 14, 2013

Pictured below is where the University of Chicago football stadium was located on December 2, 1942. On this date the first controlled nuclear reaction took place in one of the squash courts under the stadium and the world entered the nuclear age, for better or worse. The football stadium has been torn down and is now the location of the University of Chicago Library. Located along Ellis Avenue is a sculpture and various plaques.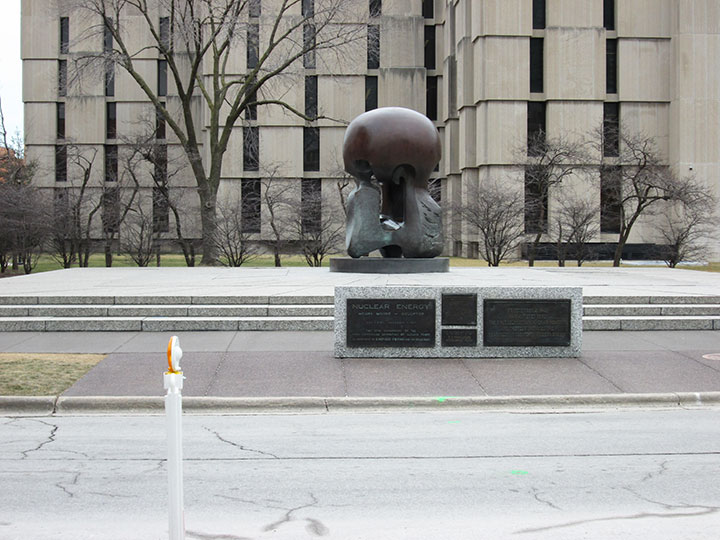 Looking east across Ellis Avenue.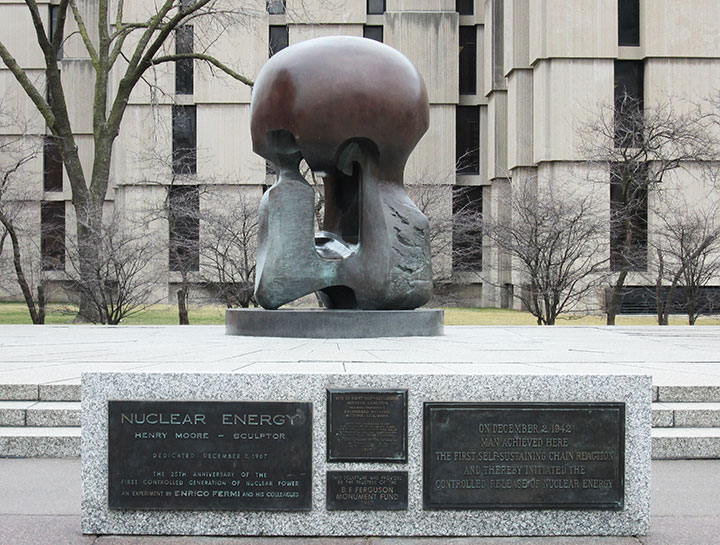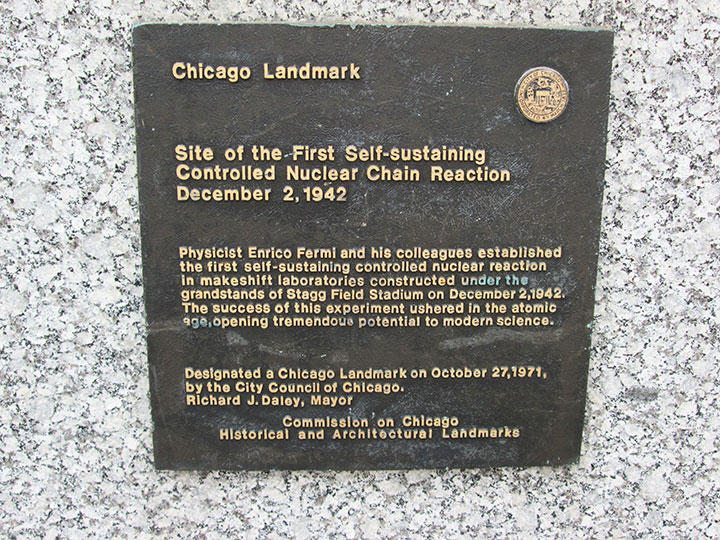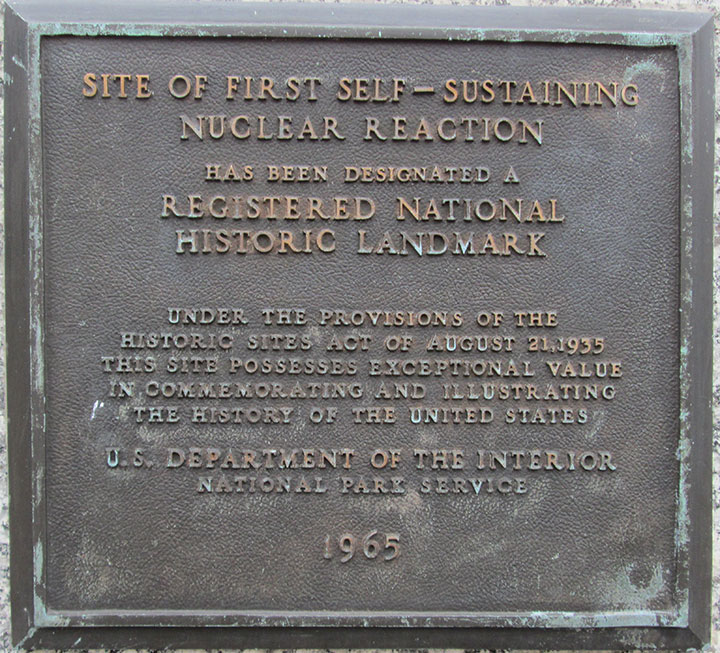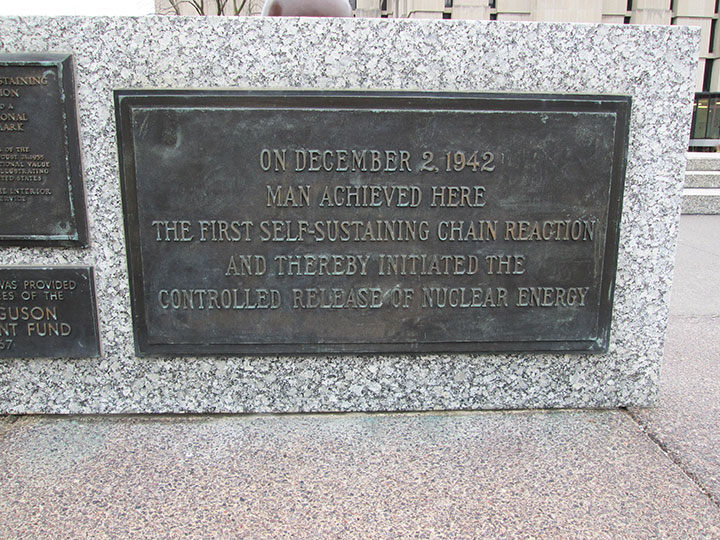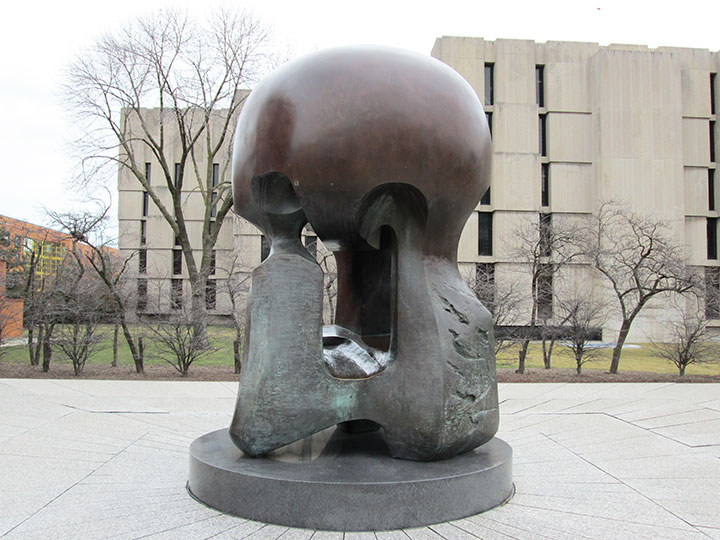 Looking east.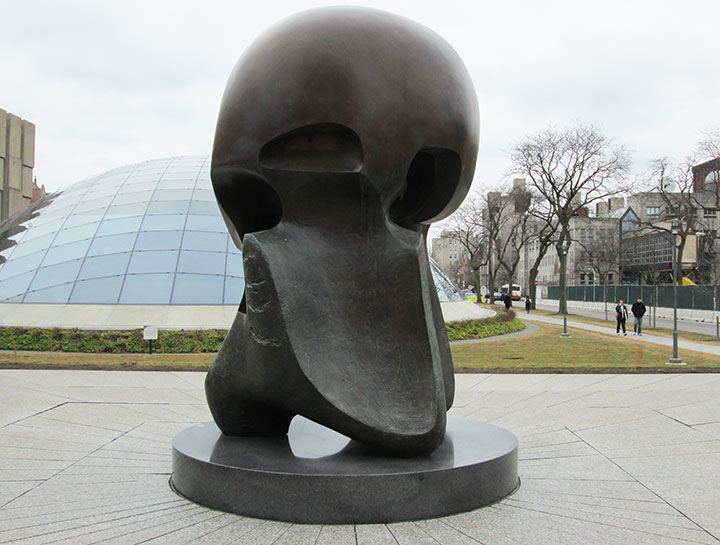 Looking south.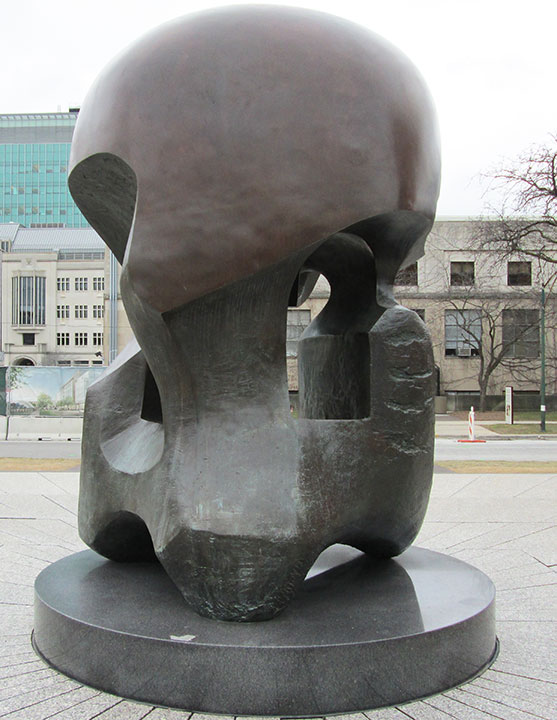 Looking west.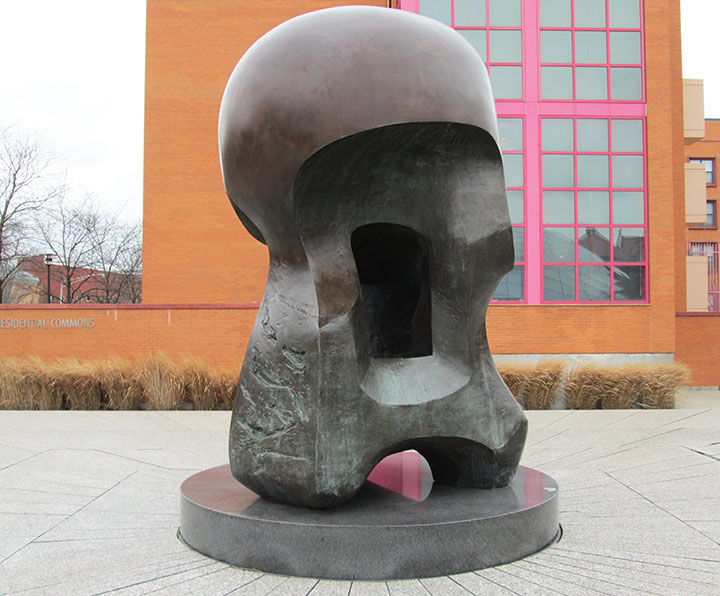 Looking north.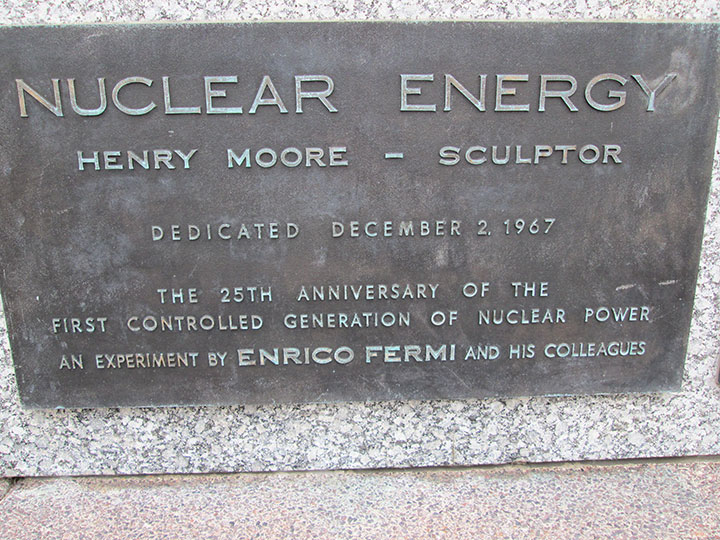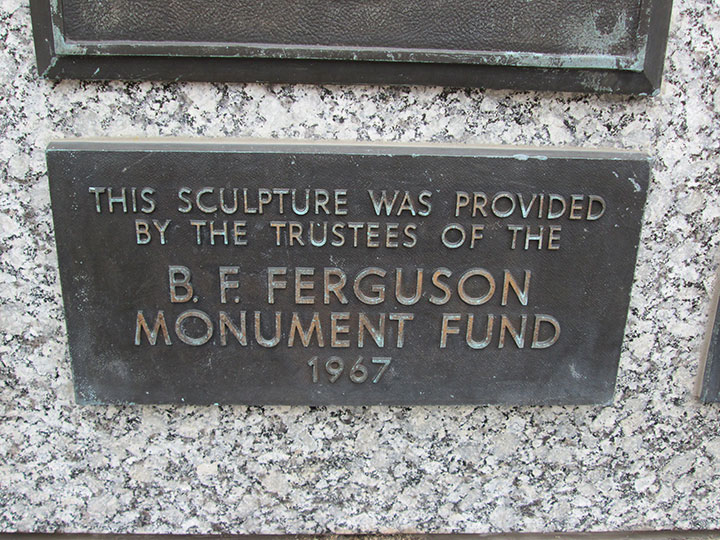 University of Chicago, IL Oak Ridge, TN Los Alamos, NM Trinity Site, NM